An Accidental Planting
The origin of Washington's famous apple orchards is a delicious surprise.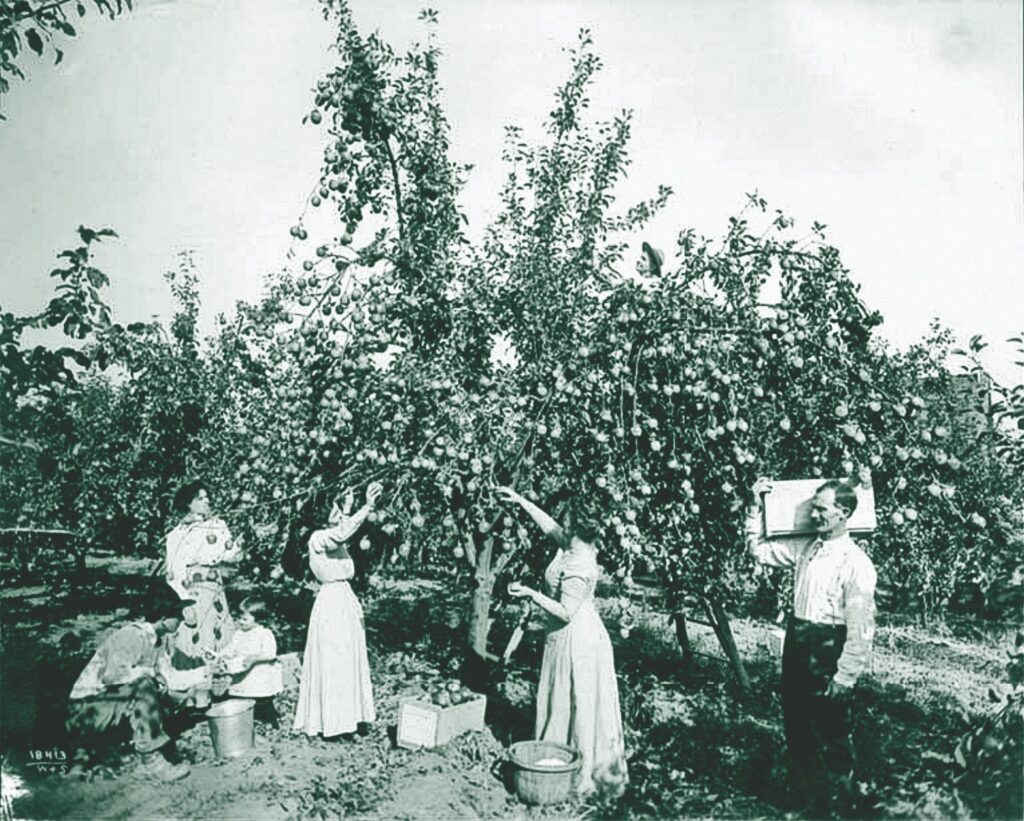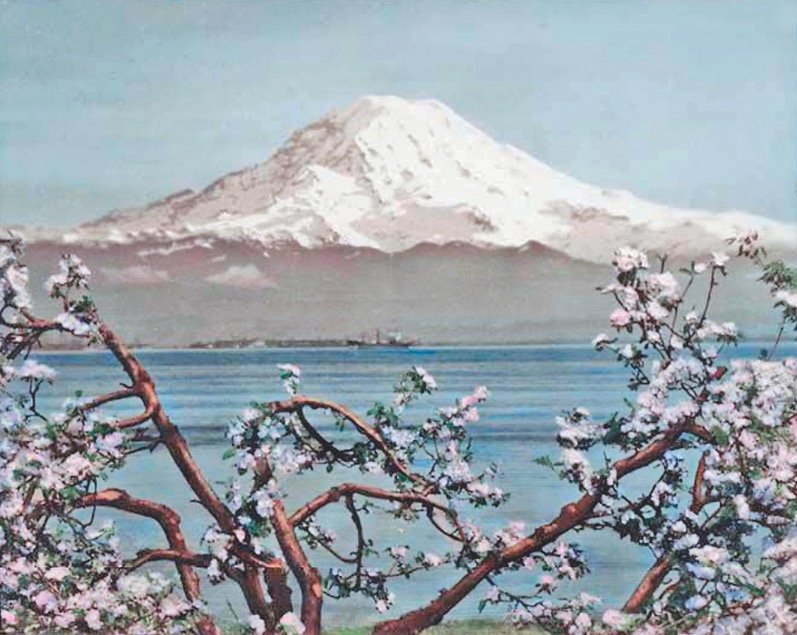 According to various newspaper accounts, the first apple tree planted in the state of Washington was at Fort Vancouver, which was built for the fur trappers in the area. The story begins at an 1824 dinner party in London to honor Sir George Simpson, who was embarking on a journey to Fort Vancouver.  A young woman at that party served him an apple for dessert and asked him to take the seeds with him and plant them for her so he'd remember her. He obliged and tucked them into his vest pocket, made his journey, but forgot about the seeds. According to accounts, he donned the same vest three years later to attend another party at the fort. He found the seeds still there and recalled the young woman's request. He planted them, and much to his surprise, several trees sprouted and this began Washington's apple crop. 
Another story comes from a Hudson Bay sailor on a ship rounding Cape Horn in 1826. The newspaper account claims the sailor loved the apple so much that he tucked the seeds into his vest pocked to plant at his new home in the wilderness. The sailor turned his clothes in for mending by a tailor, who found the seeds. The tailor then turned them over to the gardener at Fort Vancouver, who planted them. Regardless of how they made their way to Washington, apple trees did well but remained mostly for private use in the mid to late 1800s.
By the 1880s reports of wholesale farming operations began to appear. In 1883 the first orchard was planted in the Upper Wenatchee Valley near Cashmere. James Tullock of Orcas Island planted 700 apple trees that bore fruit in January 1884. At the time, his was the largest orchard in San Juan County, and the local paper noted his perfectly lined trees were disease-free. They reported, "[T]his fine orchard will be a regular and unfailing source of income to its enterprising proprietor." Seven years later, the San Juan Straits were considered "nature's garden spot" with 28,000 acres of rich land where the apple and prune orchards yielded $500 to an acre of fruit.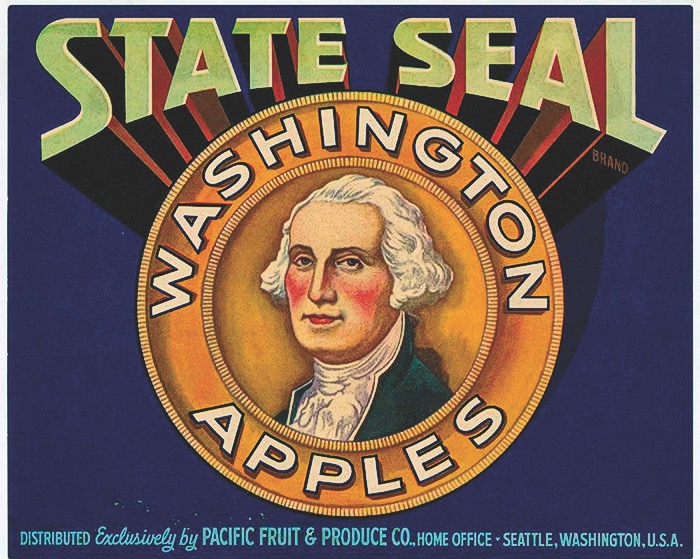 In September 1890 W.F. Hickman had a ranch near Almota, where he harvested 50 tons of apples. Varieties included Red Astrachan, Williams' Early Favorite, Golden, Gravenstein, King, Blue Pearmain, Canada Reinette, Blenheim, Fallwater, Paradise Winter Sweet, Ben Davis, Jersey Black, Rhode Island Greening, Gilpin, Gloria Mundi, Fall Pippin, Yellow Belleflower, Landinsburg, Peck's Pleasant, Monmouth, English Russet, Golden Russet, Ortley, Belmont, Cole's Quince, American Golden, Grimes' Golden, Baldwin and more. In 1891 the McIntosh Red, Romanite, Autumn Strawberry and Northern Spy were "being tried."
Apples became an everyday part of life in Washington by the 1890s, and they were featured in a variety of events. One event was an apple-picking contest on Hood River in the rural northwest part of Oregon. While it was fun and a $10-prize was awarded, the intent was to show the importance of packing different varieties. Apple-eating contests were wildly popular at parties; the ladies of the Norwegian Lutheran church in Spokane held a lemon and apple pie festival; and the Presbyterian church held an apple-guessing competition in which participants made a donation to guess the number in the barrel. Apple recipes filled the "Household Hints" section of the Washington papers. They included apple snow, apple pudding, baked apples and even apple champagne.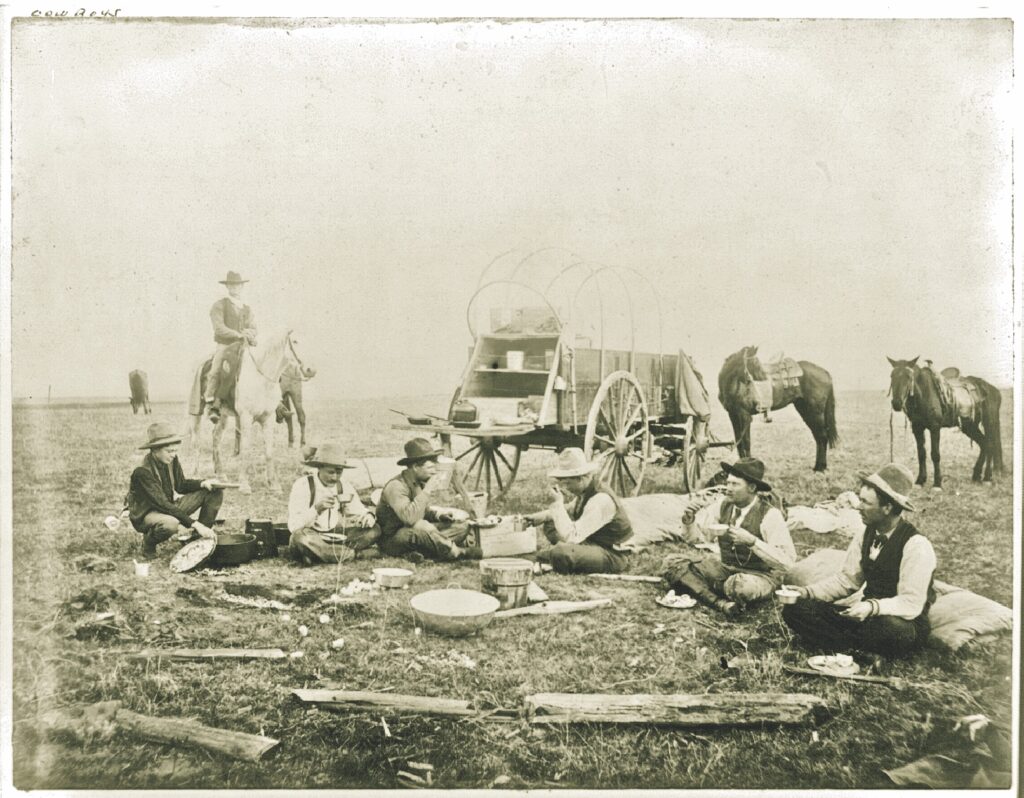 Best Historic Saloon of the West
The Palace Restaurant & Saloon, Prescott, AZ
For the third year in a row, True West honors The Palace Restaurant & Saloon as the best of the West. The saloon's swinging doors have been open on Montezuma Street, better known as Whiskey Row, in Prescott since at least 1877. Famously rebuilt in 1901 around its 1880s Brunswick bar—which was carried across to the Courthouse Plaza during the Prescott fire of 1900—the Palace is Arizona's oldest operating saloon. In 1996, the Palace permanently added a restaurant, which is well-known for its cowboy cuisine, Old West dining atmosphere and 19th-century frontier reenactors. The Palace also has a great display of historical artifacts from the Old West and a mural dedicated to the Western film Junior Bonner, which was filmed in the bar and just celebrated its 50th anniversary. WhiskeyRowPalace.com
Readers' Choice: Miners & Stockmen's Steakhouse & Spirits, Hartville, WY
Best Historic Restaurant
The Fort Restaurant and Tesoro Cultural Center, Morrison, CO
The Fort, built by visionary proprietors Samuel and Elizabeth Arnold, is just two miles from Morrison in the red rock country southwest of Denver. Famous for its bison dishes, game meats, seafood and homemade desserts, the picturesque restaurant is part of an adobe complex that the founders modeled on historic Bent's Fort TheFort.com
Readers' Choice: Big Nose Kate's, Tombstone, AZ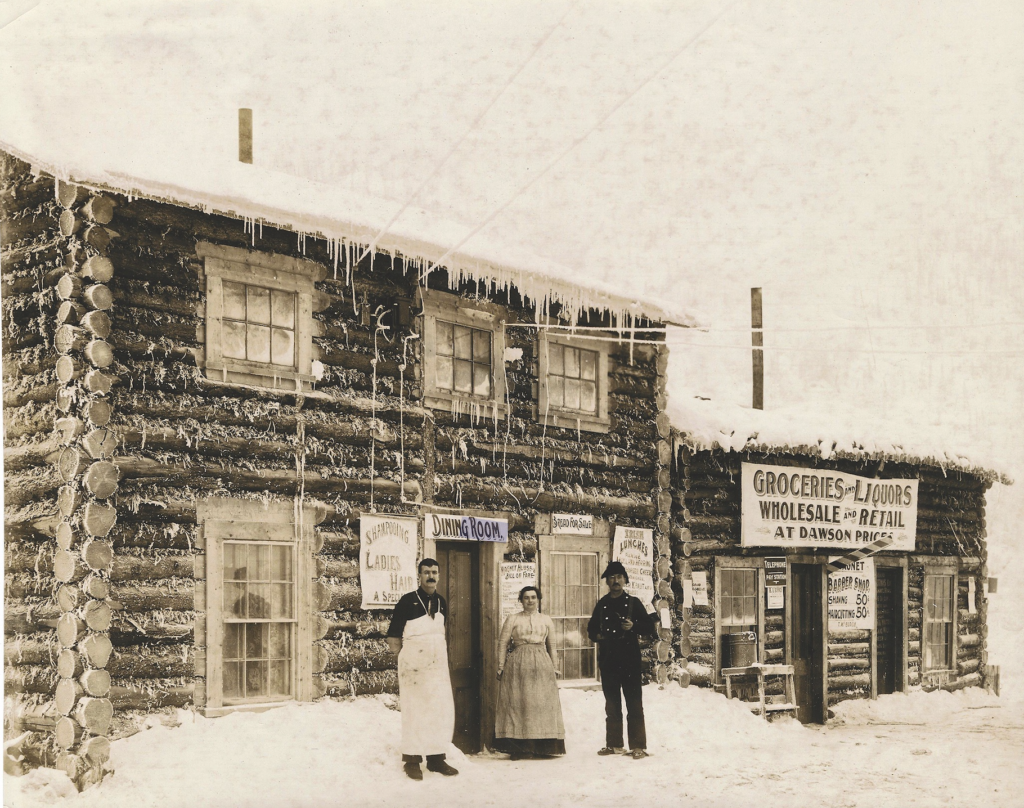 Best Chuckwagon Cook-Off
Wild, Wild West Fest, Andrews, TX
Celebrating the diverse culture and heritage of the wild, wild West is the motto of this popular festival in Andrews. The two-day, family-friendly event will be held Friday and Saturday April 21-22, and includes a bbq cookoff, live music, carnival rides, food, arts and crafts and Old West vendors. WildWildWestFest.com
Readers' Choice: Lincoln County Cowboy Symposium, Ruidoso Downs, NM
Best Chuckwagon Show & Supper
National Cowboy Symposium & Celebration, Lubbock, TX
Western heritage is celebrated annually at the National Cowboy Symposium & Celebration in Lubbock, with several living history events, including the ever-popular Chuck Wagon Cookoff. Attendees to one of True West's perennial favorite cowboy events will be entertained by cowboy poetry and storytelling, Western writers and authors, panels, film and movie seminars, horse handling demonstrations, a horse-themed parade, American Indian activities and presentations, exhibits of Western artworks and merchandise and a Youth Wild West Day. Cowboy.org
Readers' Choice: Fort Hays Chuckwagon Supper & Show, Rapid City, SD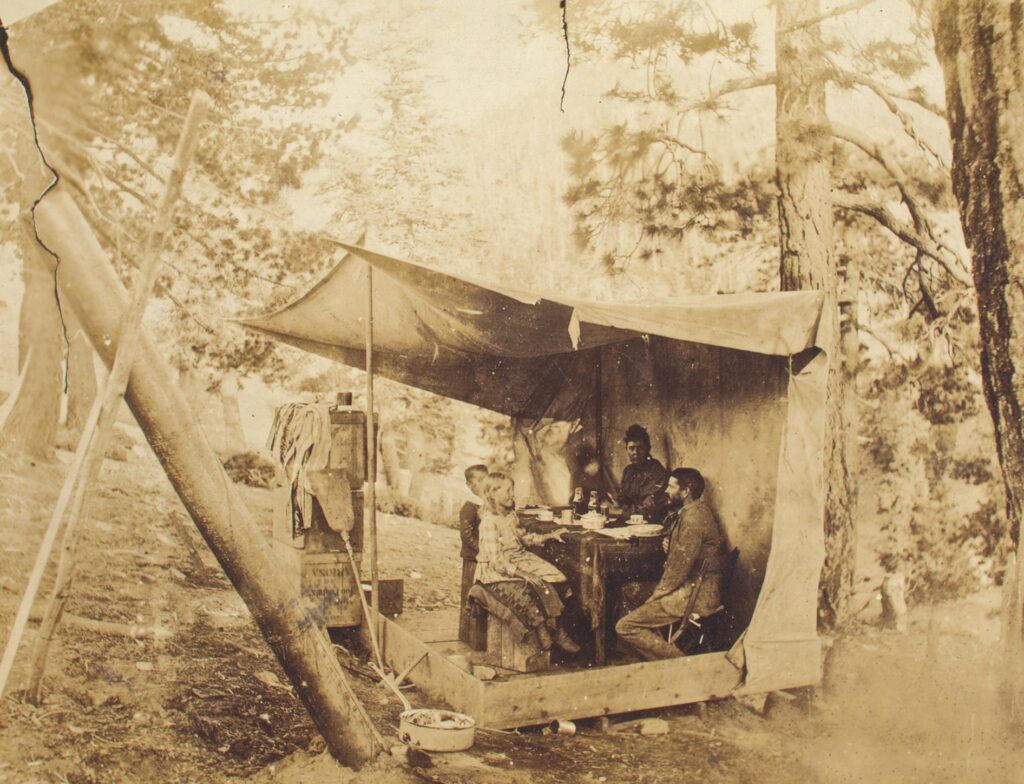 Farm House Apple Pie
6-8 green apple variety
1 cup sugar
¼ teaspoon nutmeg
1 double pie crust
Place a single crust into a pie pan. Peel, core and thinly slice the apples. Combine sugar and nutmeg. Set aside. Layer the apples, sprinkling layers with sugar, until filled. Place top crust and seal tight. Poke air holes in the top crust for steam to escape.
Bake at 350 degrees for about 45 minutes or until the apples are tender. 
Recipe adapted from Olympia's Washington Standard, August 24, 1883.