2022 was the Year of 1883
From Taylor Sheridan's popular series to director Walter Hill's latest film, the past year was one of the decade's most creative for Westerns.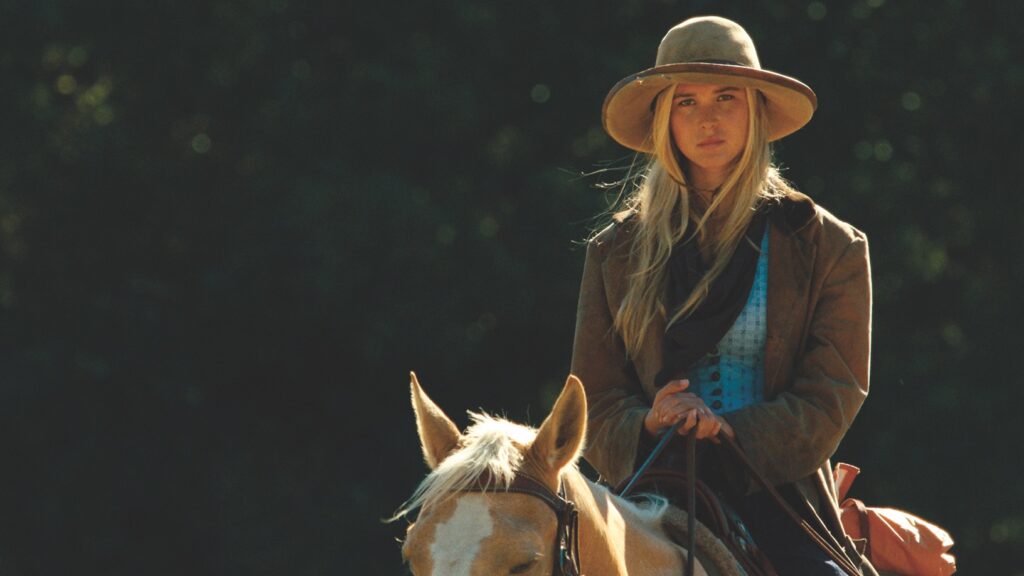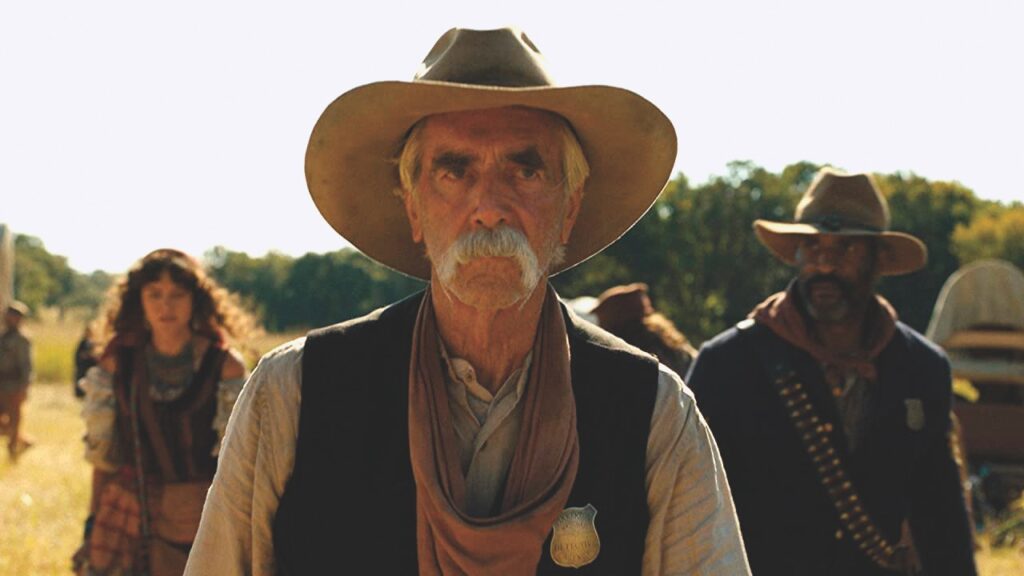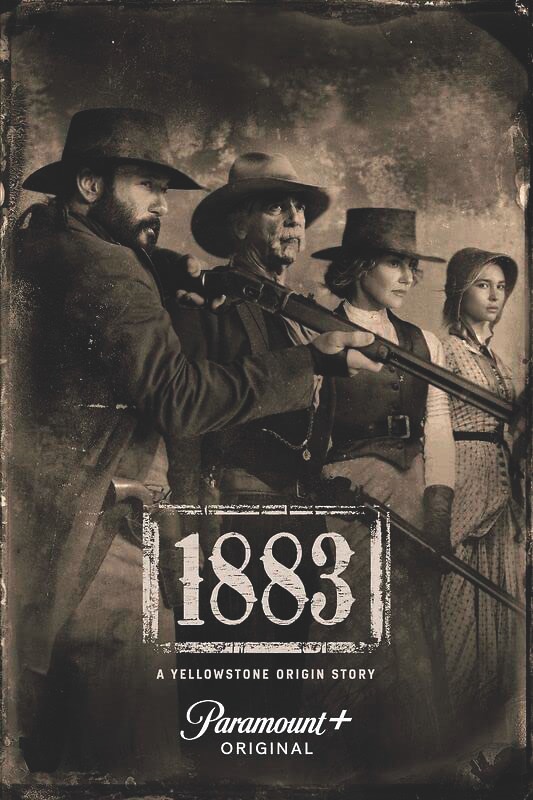 When it comes to television, 1883 was so much more than the best new Western of the year: it's the best Western made for television since 1989's Lonesome Dove. With Sam Elliot along for gravitas, the story of a pre-Yellowstone generation of the Dutton family, traveling west by wagon train, enthralled American viewers and made a star of Isabel May as the wonderfully original character and story narrator Elsa Dutton, the pride and tribulation of her parents, Margaret (Faith Hill) and James (Tim McGraw). Creator/writer/producer/director Taylor Sheridan has managed to take the familiar pioneer, wagon-train story and enrich it with scenes that are not merely variations, but that are entirely new. And although Sheridan said that there would be no more episodes of 1883, there will be a spin-off: six episodes of 1883: The Bass Reeves Story, will soon be filmed in and around Fort Worth, Texas, starring David Oyelowo as the legendary lawman. Also coming from Sheridan is another series looking at the Duttons during the Roaring Twenties and the Great Depression, 1923, starring Harrison Ford and Helen Mirren.
Maybe it was coincidence, or maybe it was a direct result of 1883's success, but now Walker, the reboot of Walker—Texas Ranger, has spawned Walker—Independence. Set in the 1800s, it opens with anachronistic music and helicopter shots of a wagon train—with Walker ancestors having left Boston, and traveling west for a lawman's job. But the Walkers are so occupied with each other—if this Conestoga's rockin', don't come knockin'!—that they lose the wagon train! Moments later he's killed; she's eventually rescued, and determined to find the culprits. Maybe it will improve.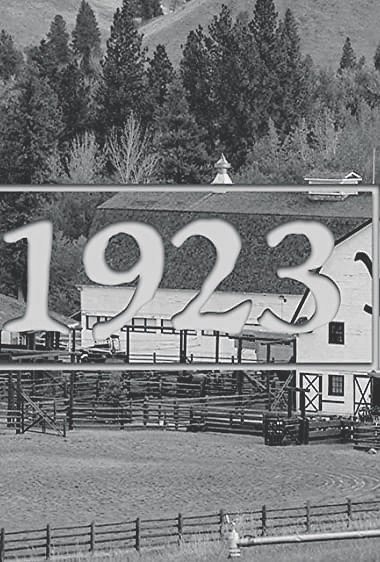 From EPIX came Billy the Kid, an eight-part limited series from writer-producer Michael Hirst, who brought us The Vikings and The Tudors. Englishman Hirst approached it as an immigrant story, focusing on Billy's (Englishman Tom Blyth) early years—there were no late ones—as the son of Irish newcomers making their way in an often-unwelcoming America. It's well worth seeing.
That Dirty Black Bag was also an eight-parter, from AMC+, the title referring to a bag of decapitated heads. Elegantly shot in Sergio Leone's Spanish locations, with fine production design, it was a matter of high style over slim substance: the characters and situations in the freely seen first episode were so unbelievable and uninvolving, that the viewer was unmotivated to subscribe to yet another streaming service to see the rest.
Among contemporary TV Westerns, in 1986, Robert Redford bought the rights to the novels of Tony Hillerman, whose Lt. Joe Leaphorn and Officer Jim Chee novels created the Rez Mystery genre. Four movies and TV movies later, they're back. Now Zahn McLarnon is Leaphorn, and Kiowa Gordon is Chee, and despite the title, Dark Winds is not a remake of the 1991 Fred Ward and Lou Diamond Phillips film, but a six-part AMC limited series based on Hillerman's Listening Woman.  Beginning with a bloody unsolved armored car robbery, and quickly moving to the desert and the rez, it's a solid mystery and character study, and the photography in Arizona, New Mexico and Navajo Nation lands is spectacular. Happily, season two is in the works, and McLarnon and Gordon are returning.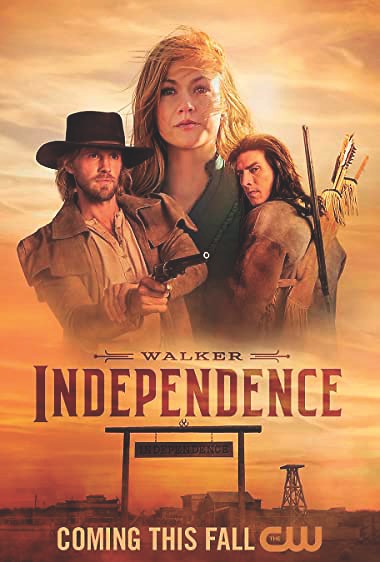 On Amazon Prime, Outer Range is a sci-fi series pretending to be a Western, albeit an entertaining one. Josh Brolin and Lili Taylor star as the anti-Duttons, actually the Abbotts, land-rich, cash-poor Wyoming ranchers, fighting to protect their property. Their sons accidentally kill the son of a rival land-owner, and when Brolin needs a spot to dispose of the body, he's fortunate to find an entrance to another dimension on his property. 
The INSP Channel continues to produce more Western and Western-
adjacent programming than anyone else. They had a second season of the docudrama Wild West Chronicles, wherein lawman-turned-journalist Bat Masterson tells historically accurate tales of both great and less familiar figures of the Old West. Trace Adkins hosted his third season of the cowboy competition, Ultimate Cowboy Showdown, and they have a Western feature in the can, Warrant: Breaker's Law, starring Neal McDonough, Dermot Mulroney and Bruce Boxleitner.  
When it comes to budgets for non-comic book movies, 2021's prominent Western features had money to burn: News of the World had a budget of $38 million. Netflix's The Harder They Fall cost $90 million. In 2022, Walter Hill directed one of the best Westerns of the year, and his first Western since 2006's Broken Trail miniseries, the feature Dead for a Dollar. It's the story of bounty hunter Max Borland (Christoph Waltz), hired to rescue a kidnapped wife (Rachel Brosnahan), but soon learning he has been misled. Hill says, "We're, in a sense, kind of a scavenger movie. We can't even build any sets. These are all standing towns, and sets that have been built for other movies. We could alter the sets to our needs—we had enough capital for that—but we couldn't build anything."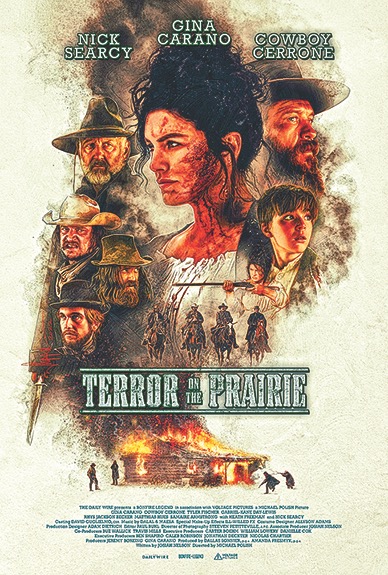 In fact, all of the best Westerns of the year tell stories that are not sweeping epics but focused tales about small groups of people in isolated locations, and made with limited budgets. Among the best is The Last Manhunt, a Shake-spearean tragedy based on the same real events as Tell Them Willie Boy is Here, but told from the oral tradition of the Chemehuevi. Willie Boy (Martin Sensmeier) loves Carlotta (Mainei Kinimaka), but her father (Zahn McLarnon) forbids their marriage because they are cousins. The father dies in the struggle for a gun, and the manhunt is on, with the posse's less-experienced Whites wanting to bring Willie Boy to trial, and the more experienced Indians, friends of the murdered man, wanting him dead.
In The Redeemer, frequent movie villain Chris Mulkey gets one of his biggest and best roles as a family patriarch whose Civil War experiences made him both a hero and a drunkard. When one son is murdered, and Mulkey's wife (Irene Bedard) and daughter-in-law (Baylee Toney) are kidnapped to be sold, he and his estranged other son must work together to track them down. Here again, the beauty of far-away locations adds much to this dark tale.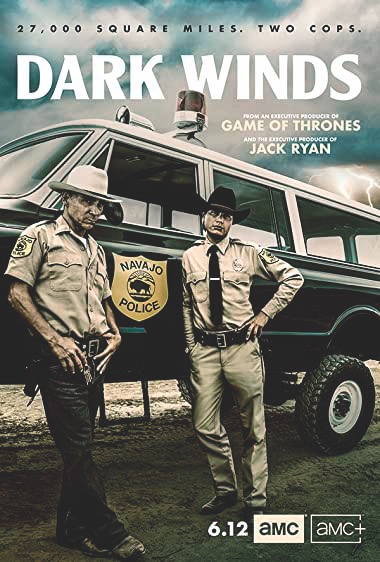 Perhaps the most contained, but very effective, Western of the year is Terror on the Prairie, which stars former Mixed Martial Arts champ and former Mandalorian star Gina Carano. She plays a prairie wife who spends most of the film defending her snow-bound cabin from very bad men.
Another remarkable small-budget Western, Shooting Star is probably the first black-and-white Western in nearly 30 years, and the look is perfect for the traditional family Western that it is.  When young Blaze (Lyana Ferrino) falls from her horse and is paralyzed, her sharp-shooting sister Star (Brooklin Michelle) is determined to raise the money for an operation by winning a mounted shooting competition, which sets her against some very desperate men. Currently the combination of a monochrome image and a young girl shooting guns has scared away distributors; you can rent it at Vimeo.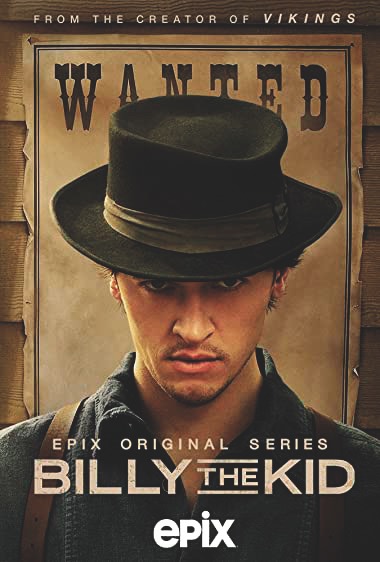 The end of 2022 sadly saw the end of the Columbia Ranch, the once 90-acre Burbank movie lot where countless Westerns, serials, jungle pictures and TV shows were filmed. Later absorbed into Warner Brothers, and sold off acre by acre to developers, the last of the sets were bulldozed in October. In the plus column, however, an elaborate Western town, Jupiter's Claim, which was constructed at Firestone Ranch in Santa Clarita, for Jordan Peele's sci-fi thriller Nope, has been reconstructed at Universal City for the tour, and will doubtless again become a movie set.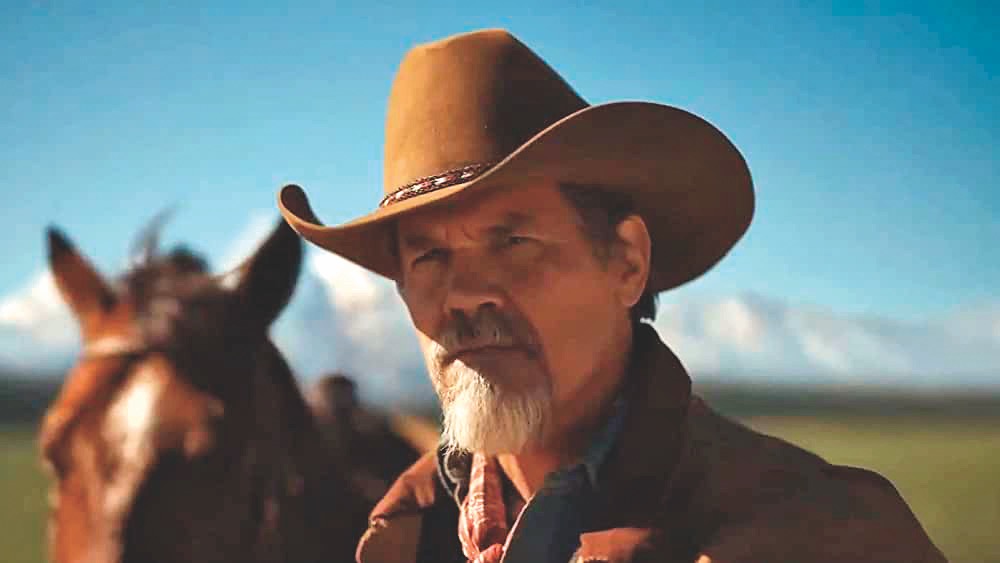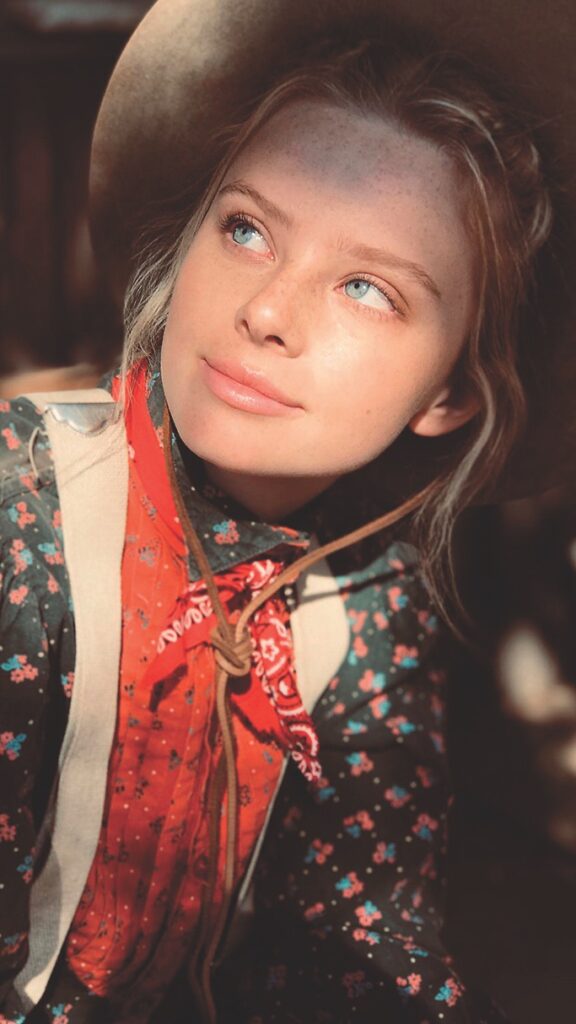 Best Western Movie
Dead for a Dollar (Quiver Distribution)
Bounty-hunter Max Borland (Christoph Waltz) is in deep trouble, heading south of the border to rescue a woman (Rachel Brosnahan) who isn't really kidnapped. Now he has to deal with a Mexican warlord (Benjamin Bratt), a non-kidnapper (Brandon Scott) and a recently freed outlaw (Willem Dafoe) who's sworn to kill him.
Readers' Choice: The Last Manhunt (Saban Films)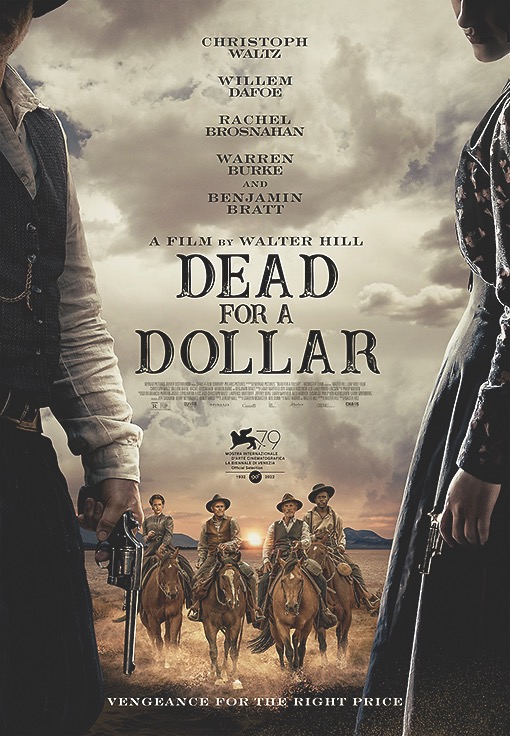 Best Western Documentary
The Mustangs: America's Wild Horses (Virgil Films)
The fight to protect and preserve these symbols of American freedom, currently overrunning public lands, is fascinating and full of hope.
Readers' Choice: Jews of the Wild West (Electric Yolk Media)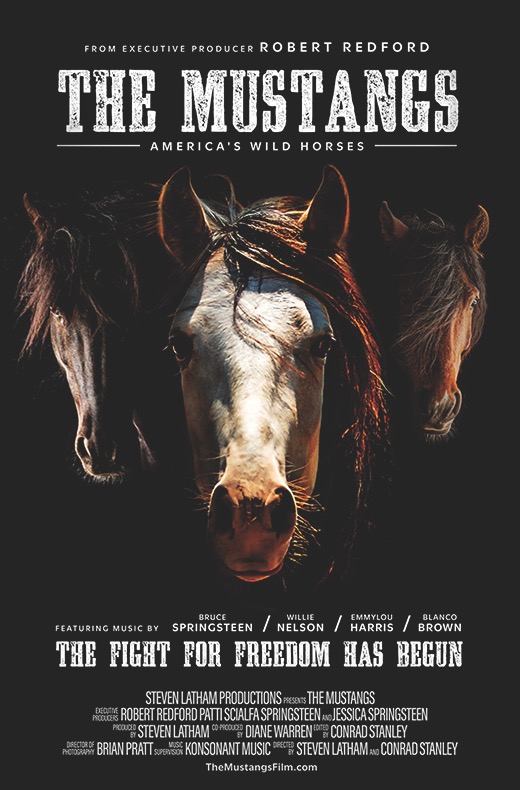 Best TV Western
1883 (Paramount+)
The dangers and joys of a cross-country wagon trek are seen through the eyes of pioneers, recent immigrants, former soldiers, the ancestors of Yellowstone's Dutton family and the indigenous people who are already there.
Readers' Choice: Dark Winds (AMC)
Best TV Reality Western
Ultimate Cowboy Showdown (INSP)
Host Trace Adkins puts top cowboys of varied backgrounds and both sexes through tough competitions to see which will earn a belt buckle and a valuable herd of cattle.
ReaderS' Choice: How to Be a Cowboy (Netflix)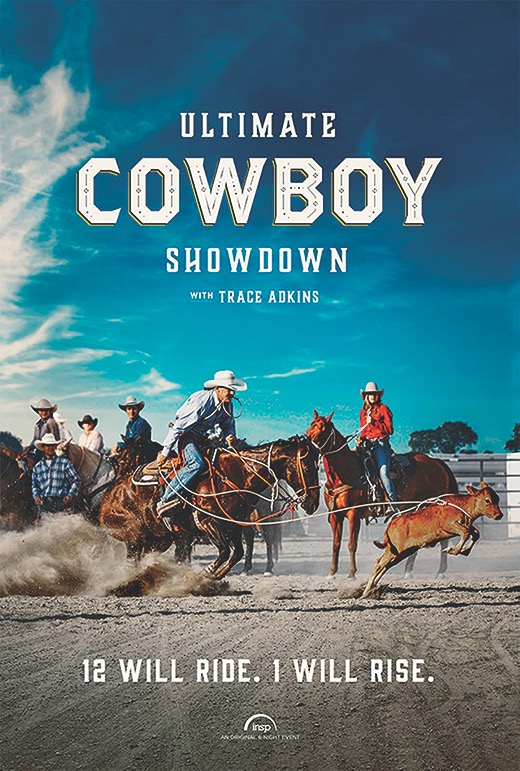 Best Foreign Western
The Drover's Wife: The Legend of Molly Johnson (Australia, Samuel Goldwyn Films)
An Outback mother's problems grow as she waits for her overdue husband's return, only to be visited by an escaped convict with the secret of her past.
Reader's Choice: The Price of Death (Spain, Chip Baker Films)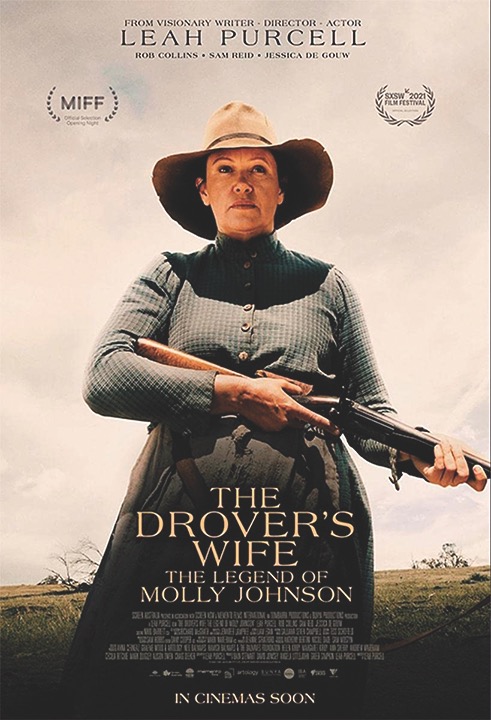 Best Western Movie Blu-Ray
Buck and the Preacher (Criterion)
Buffalo Soldier-turned-wagonmaster Buck (Sidney Poitier) struggles to lead a wagon train of former slaves, getting unexpected help from an unlikely source: a con man known as The Preacher (Harry Belefonte).
Readers' Choice: The Frisco Kid (Warner Archive)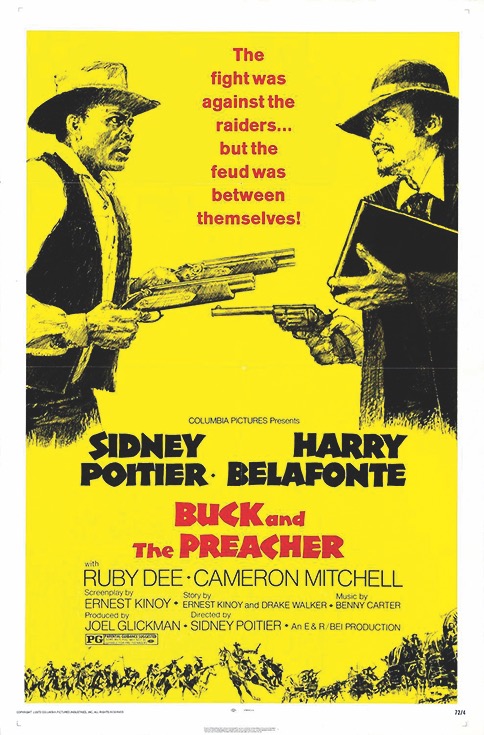 Best Western Movie Collection
Tim McCoy Double Features (VCI Entertainment)
VCI has released 10 volumes of double features starring Col. Tim McCoy, who was not only a real cowboy, he'd been the adjutant general of Wyoming! With a class and dignity rare in B Westerns, as well as a hammy side, his films are well worth a look.
Readers' Choice: Cowboy Heroes (VCI)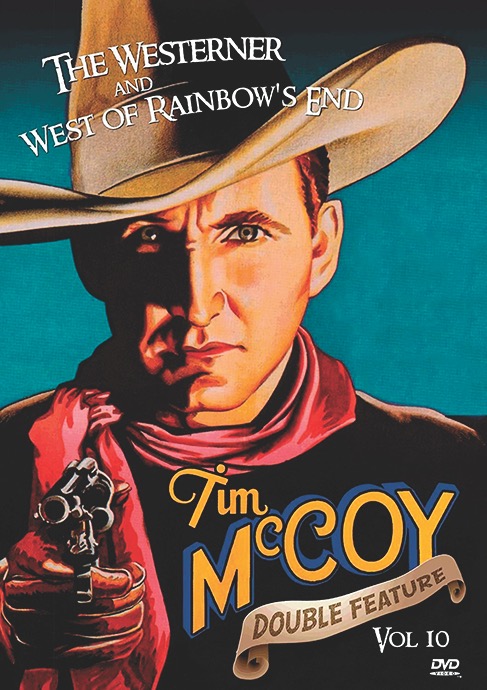 Best TV DVD
1883 (Paramount+)
If you loved watching the Best Western Television series of 2022 the first time, you will love owning the DVD set, which includes two hours of bonus material.
Readers' Choice: Dark Winds (AMC)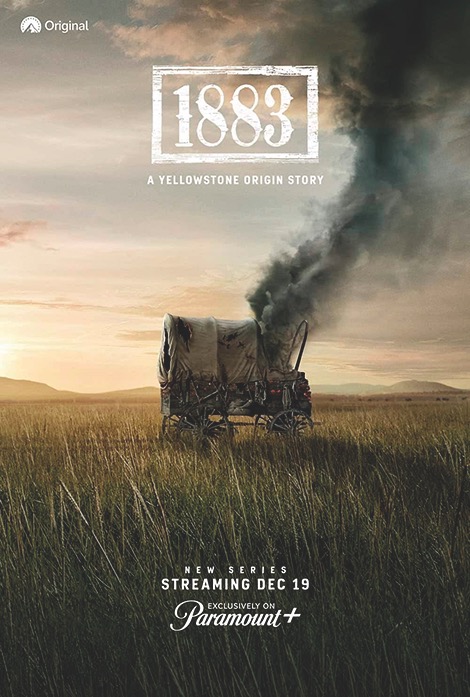 Best Silent Western Release
Clash of the Wolves (Alpha Home Video)
In this, one of the Rin Tin Tin movies that kept Warner Brothers in business, he plays Lobo, leader of a wolf pack. He befriends Dave (Charles Farrell), a borax prospector, and protects him and girlfriend, May, from a conniving claim-jumper. 
Readers' Choice: Six Feet Four (Grapevine Video)