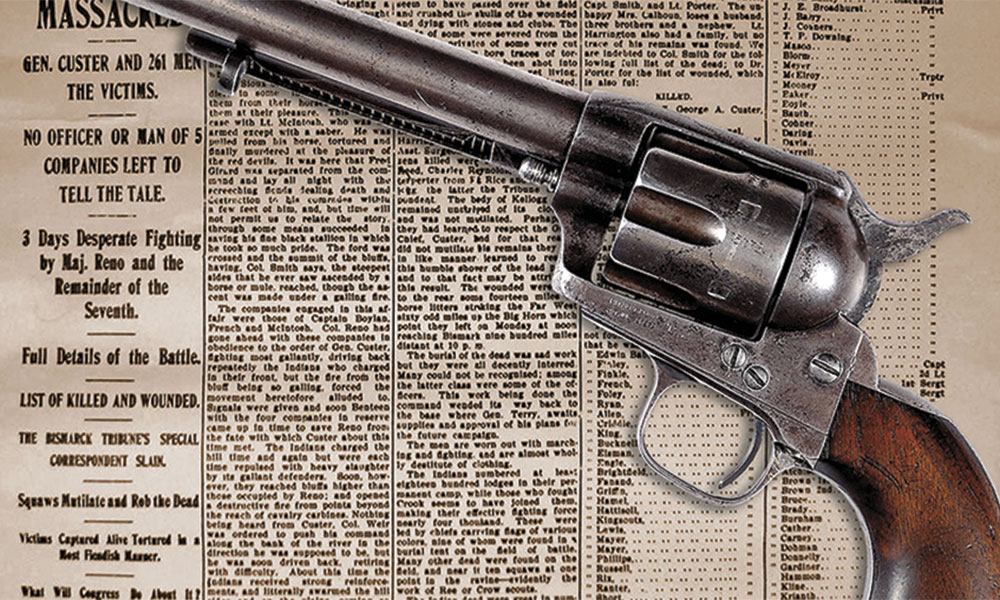 The year 2017 turned out to be an excellent year to collect firearms tied to a storied icon, George Custer, and his most famous (and fateful) military fight, the Battle of the Little Bighorn.
Authentic Little Bighorn guns are rare, and in 2017, collectors got the chance to own one with pure pedigree and a couple tied to the battlefield, if not the battle.
The excitement began at Brian Lebel's Old West Auction in Mesa, Arizona. The "first firearm forensically proven to have been used" at the Little Bighorn battlefield hammered down for nearly a quarter of a million dollars on January 27. The Sharps 1874 rifle, serial C54586, was shipped in 1875 and found on the battlefield in 1883 by rancher Willis Spear. Ballistic comparisons of two Martin-primed cartridge cases provided near-certain proof that the 1874 Sharps sold at the auction was fired on Custer's battlefield. It could have been fired after the June 1876 battle, since access to the battlefield was unrestricted. Forensic science proved only that it had been used at the battle site.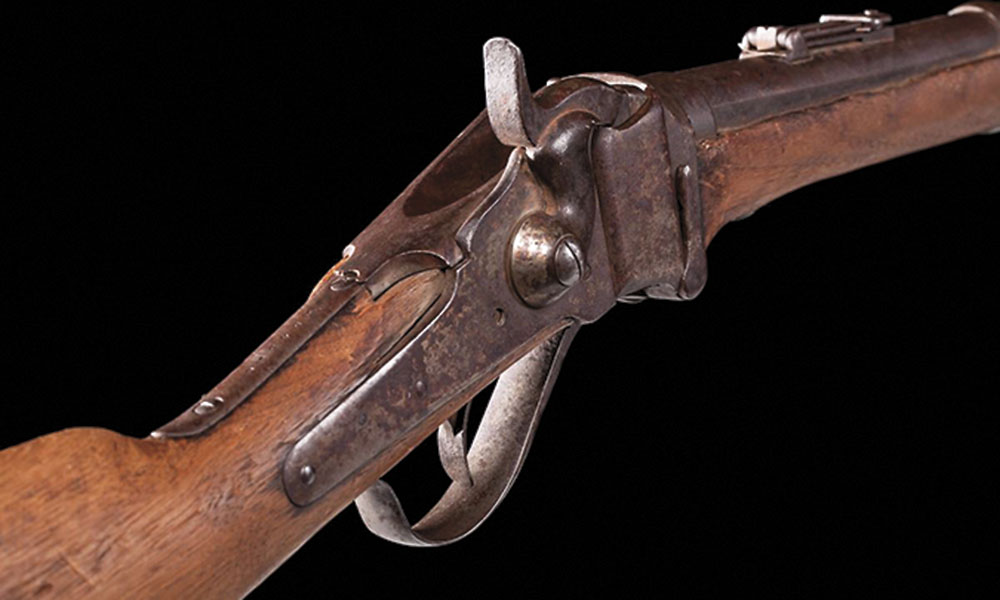 In the spring, James D. Julia came through with a revolver that had "pure Little Big Horn pedigree," says C. Lee Noyes, a retired U.S. Customs officer and former editor of the Custer Battlefield Historical & Museum Association quarterly newsletter.
One of three that 7th Cavalry, Company H Capt. Frederick W. Benteen reported unserviceable after the 1876 battle, the Model 1873 Colt Single Action Army revolver, serial 5773 is seen
as pure because the "serial numbers (on the back strap, barrel, cylinder, frame, trigger guard) match, and the piece has not been significantly altered, if altered at all," Noyes says.
"Less than 600 enlisted men participated in the Battle of the Little Big Horn on June 25-26, 1876. So many first- and second-issue 7th Cavalry Single Action Armies (even if known) are not Little Big Horn Single Action  Armies," Noyes says.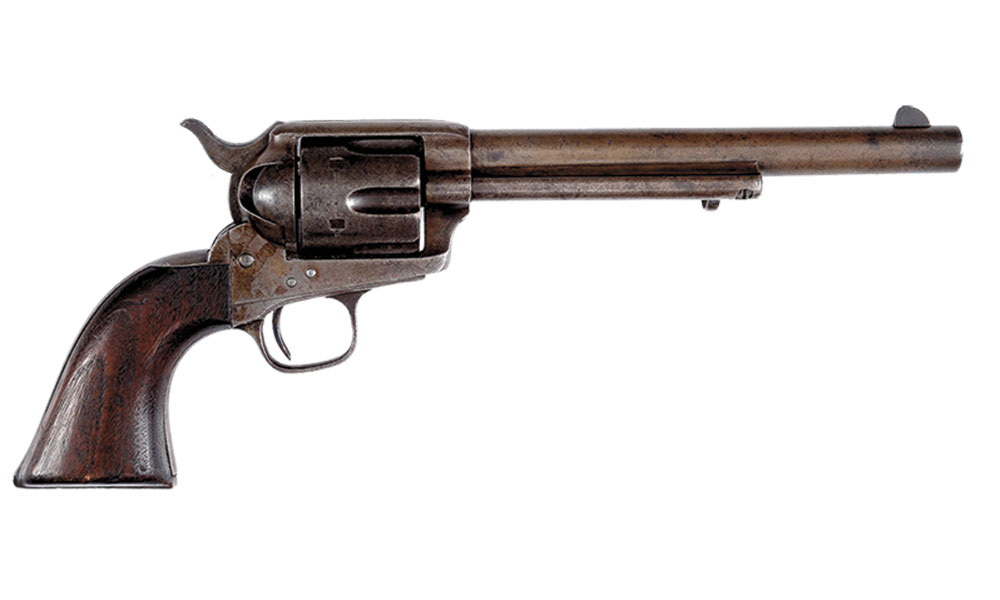 The other two Colts have drawbacks that the Benteen Colt sold at auction did not. The disposition and whereabouts of serial 5743 is unknown, while serial 6659 was repaired to include parts from other Single Action Army Colts. 
In October, a collector snagged another Custer-era firearm off the James D. Julia auction block: a Model 1873 Colt Single Action Army revolver, serial 6045. A letter by Colt authenticator John A. Kopec reported the gun was issued to Company H, part of John Gibbon's "Montana Column" that relieved the 7th Cavalry at the Big Horn battle. The revolver is like the rifle sold at Brian Lebel's, in that it has a strong connection to the battlefield, if not the battle.
Custer fans weren't the only happy firearms collectors in 2017. Aficionados also bought Old West-era weapons that were impressive more for their craftsmanship than ownership, with the highest prices hammering down at Rock Island Auction.
In terms of giving collectors an opportunity to own a true treasure of American history, James D. Julia came out on top for 2017, with its 1873 Colt featuring "pure Little Big Horn pedigree."