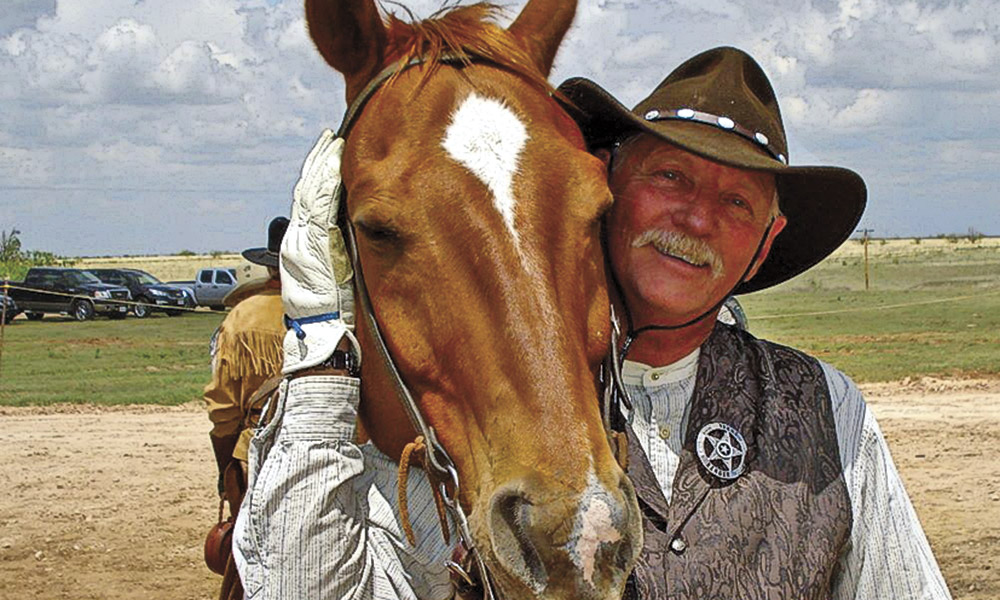 Kevin Hogge is an Old West enthusiast who is part of an elite group of riders and historians who have ridden the trails of Wyatt Earp in southern Arizona, Billy the Kid in New Mexico, and Charles Goodnight and Col. Ranald Mackenzie in the Texas Panhandle.
Hogge, a Virginia native who makes his home in Chesapeake, grew up at a time when TVs were black and white, and Westerns ruled the air waves. His heroes were Matt Dillon and Wyatt Earp. He was drawn to a study of the people and places leading our nation's westward expansion. Now, through years of research and exploration, he has become a respected authority of Old West history.
Hogge, author of four historical-fiction Westerns, Jackson's Revenge, Tale of a Gunfighter, Maple Ridge and A Ranch by the River, credits the following five books as the most influential in shaping his passion for writing.
1)  Wyatt Earp: The Life Behind The Legend (Casey Tefertiller, John Wiley & Sons Inc.): This in-depth look into the life of Wyatt Earp introduced me to a man who I believe I have come to know. Tefertiller inspired me to learn more about this man I had long admired, thus sending me to the back country of Arizona to research and explore the places that Mr. Earp and his posse travelled.
2)  John Ringo: King of the Cowboys (David Johnson, University of North Texas Press): The myth of Johnny Ringo has always been of a man who did not exist. It was undoubtedly the depth of research and clarity incorporated in this book that inspired and broadened my personal researching skills.
3) To Hell on a Fast Horse: Billy the Kid, Pat Garrett, and the Epic Chase to Justice in the Old West (Mark Lee Gardner, Harper Collins Publishers): I have a personal interest in Lincoln, New Mexico. I had ridden across the mountain from the Lincoln Courthouse to White Oaks, knelt at the place where John Tunstall was killed, and seen Salazar Canyon before reading this book. I found it to be well researched, and accurate on every point.
4) A Terrible Glory: Custer and the Little Bighorn—the Last Great Battle of the American West (James Donovan, Little Brown & Company): Wow, what a book. Donavan writes ostensibly about Gen. George Custer's June 1876 demise in Montana, but begins his trail in 1607 Virginia. It is highly descriptive writing that always stays on point, although taking the reading around some very sharp curves to get back to where it all ties together.
5) Crossfire Trail (Louis L'Amour, Penguin Random House): Who could leave out Louis L'Amour? His style for creating fictional characters and towns, then placing them geographically in real locations, provided the inspiration for Stockley, Arizona (Jackson's Revenge), and Maple Ridge, New Mexico (Tale of a Gunfighter). As Louis L'Amour once said:  "If I say there's a tree there…There's a tree there." I strive to uphold that rule in my own writing.