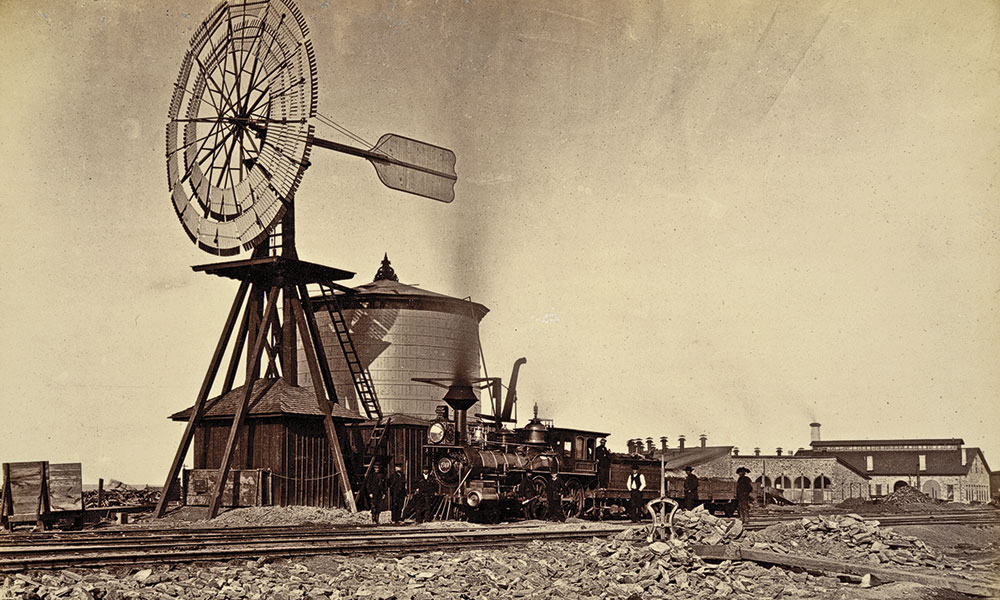 No one knows what happened to Jacques La Ramée, except that he disappeared on what would become the Laramie River in about 1821. Some suspect Arapaho Indians killed the famed French-Canadian trapper, believed to be the first European to explore southeastern Wyoming.
But he certainly left his mark. In addition to the river, he has a mountain range, a peak, an Army fort and a county named for him, not to mention this charming cowboy town of 32,000.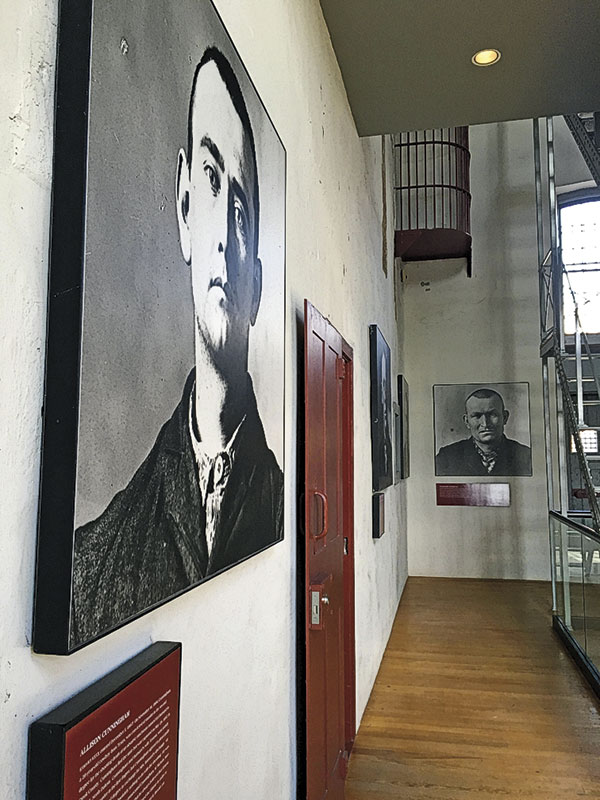 Laramie got its start in 1862 as a stop on the Overland Stage line, and six years later, the first Union Pacific train arrived. Like most frontier camps, early life saw plenty of trouble, and travelers can relive those times on the Legends of Laramie Tour.
The tour's innovative combination of technology and history allows visitors to type a code into their smartphones and see a video of actors re-creating events from Laramie's past. Those walking downtown, for example, where most tour sites are located, can stand in front of buildings where soiled doves worked, while watching a documentary-style video on their lives.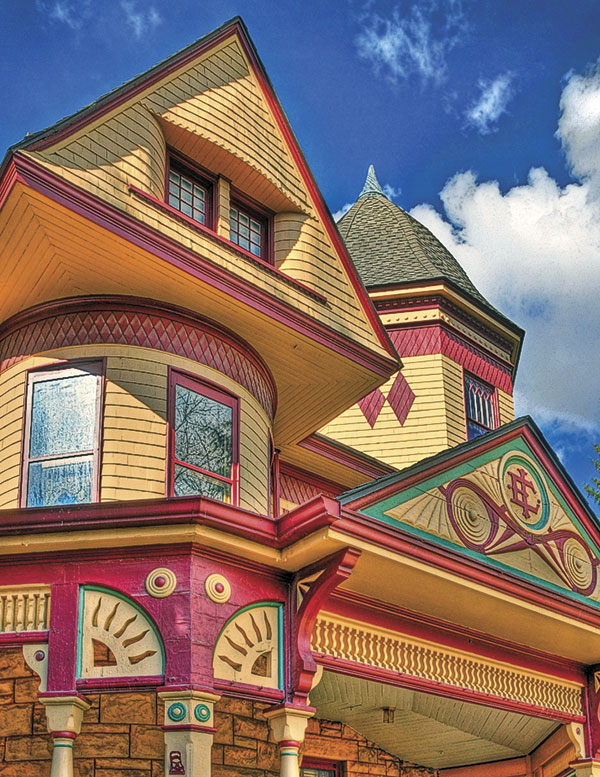 At the railroad depot, listen to love letters between Frances Casement and husband, Jack, a Union Pacific construction boss. Amid isolation and danger, he wrote every week for four years in the 1860s, and she wrote back:
"My dear husband, last Christmas I thought if your life could be spared another year, we should have such a happy and Merry Christmas. But Christmas comes and finds us scattered yet." Railroad buffs can visit a small museum in the depot.
Many of Laramie's outlaws landed at Wyoming Territorial Prison, now a state historic site. Built in 1872, the prison offers self-guided tours through furnished cells. Its most famous guest, Butch Cassidy, landed there in 1894 after purchasing a stolen horse.
A new exhibit, five years in the making, describes his life and times, and includes photos, weapons and documents. "It tells of conditions that allowed him to rise to America's most wanted list," says Superintendent Deborah Amend. "It's a comprehensive look at his life and very popular."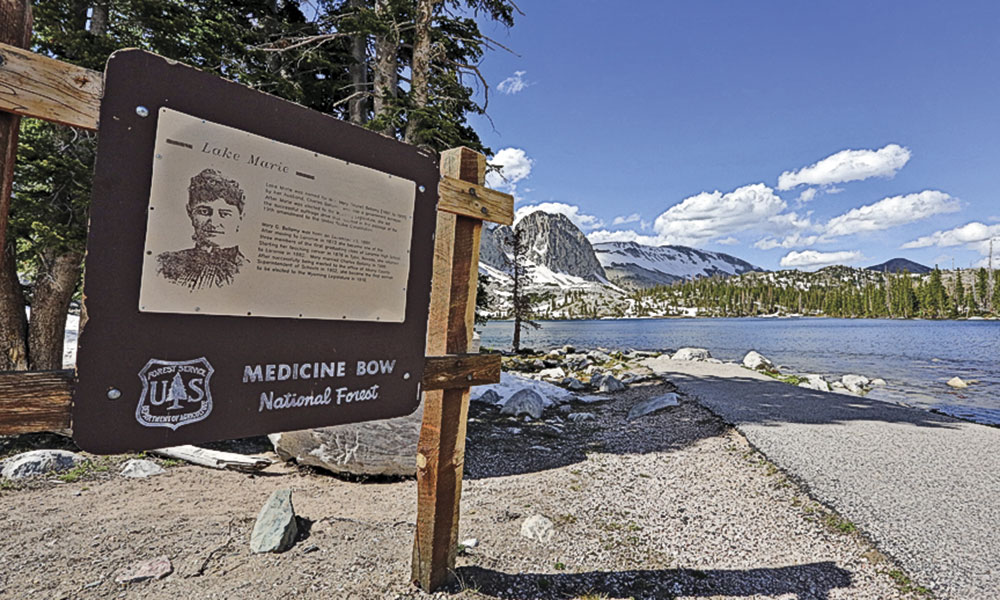 Laramie grew into a railroad and livestock center, aided by banker Edward Ivinson, whose 1893 mansion, which includes the Laramie Plains Museum, is open for tours. See photos, cowboy items, women's dresses and period appointments.
"The mansion is basically a time capsule of the Victorian era," says Mike Gray, assistant director of the Laramie Area Visitor Center.
The year's biggest party happens in July with Laramie Jubilee Days and rodeo. The event began in 1940 to celebrate statehood, and this year's bash marks its 78th year. Activities include a kids' horse show, parade, dancing, music, mock gunfights and a jalapeño-eating contest.
Robert Fuller, star of the TV Western, Laramie (1959-1963), was last year's grand marshal. "He'd never been to town except to drive through and couldn't believe how cool it is," says Gray.
Stop at St. Matthew's Cathedral, built in 1896, to see a 1926 pipe organ and beautiful stained-glass windows. Check out the 42 murals local artists have painted on buildings downtown. The Laramie Mural Project depicts everything from cultural issues to historic scenes.
Film and TV fans can visit the American Heritage Museum on the University of Wyoming campus, and see saddles used by the Cisco Kid and Hopalong Cassidy.
Outdoor enthusiasts love hiking and climbing at Vedauwoo recreation area. Legend says playful spirits created the pedestal-shaped rock formations. Outlaws used them as hiding places.
Curt Gowdy State Park boasts three reservoirs and enough solitude to hear the distinct, whistling-warbling song of the meadow lark, Wyoming's state bird.
For those who prefer driving, try Snowy Range Scenic Byway. Travelers cross the second-highest mountain pass in Wyoming, which soars to 10,876 feet, offering breathtaking views.
Leo W. Banks is an award-winning writer based in Tucson. He is the author of the mystery novel, Double Wide.