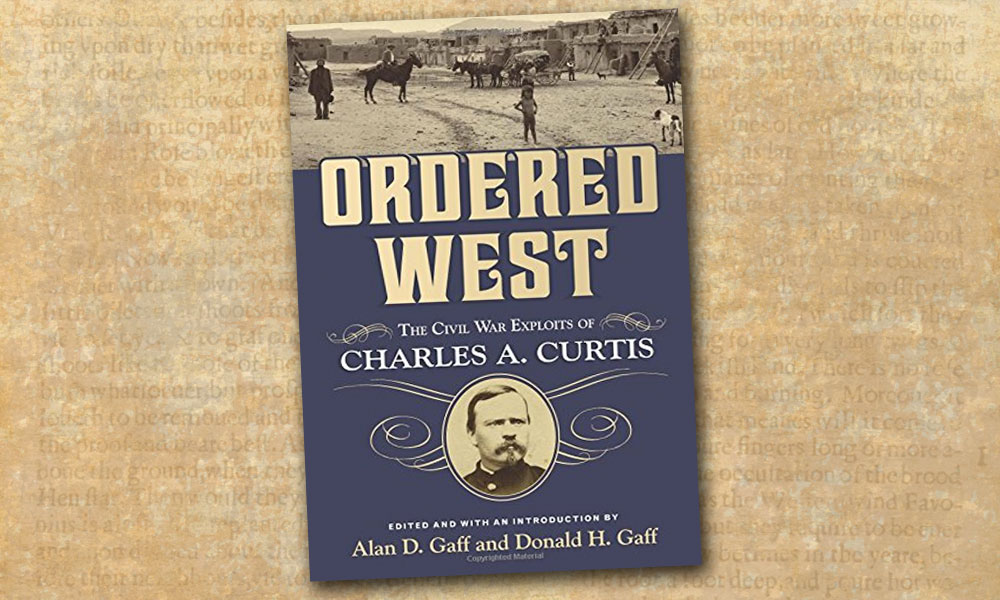 Ordered West: The Civil War Exploits of Charles A. Curtis, edited by Alan and Donald Gaff (University of North Texas Press, $39.95), is a long memoir, over 500 pages, covering the service of Lt. Curtis, 5th U.S. Infantry, in the New Mexico and Arizona territories after Sibley's failed invasion.
The editors have woven reminiscences that Curtis published in obscure newspapers into a roughly chronological narrative. An engaging writer, his descriptions of life in the territories, as well as duties as a junior quartermaster officer, and in camp and field against the Navajo, Apache and other tribes, are entertaining and enlightening. The editors provide footnotes identifying people, places and events, but the chronology tends to waver, and Curtis's accounts are not always accurate. Nevertheless, Ordered West provides a fresh look at this often overlooked time in the Southwest.
—Blaine Lamb, author of The Extraordinary Life of Charles Pomeroy Stone: Soldier, Surveyor, Pasha, Engineer.