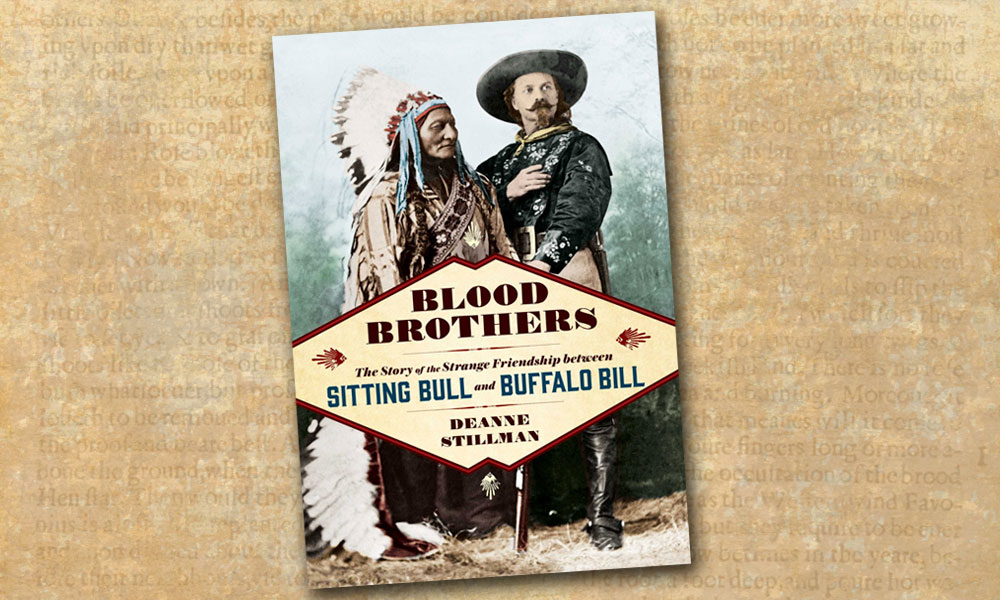 Blood Brothers: The Story of the Strange Friendship Between Sitting Bull and Buffalo Bill by Deanne Stillman (Simon and Schuster, $27) explores the short but complicated relationship between these two legendary characters of the American West.
This includes the recounting of their origins as well as the circumstances that brought them together. Woven into the narrative are stories of people like Annie Oakley, whose lives touched and were touched by these two "friends."
Rather than following a strict historical timeline, the book explores themes, divided into creatively named chapters. This is an entertaining and thoughtful book, however the author's tendency to mix imagination with fact limits its usefulness.
The concluding "Notes on the Writing of this Book" do little to help the reader discern the fact from the fiction.
—Steve Friesen, author of Lakota Performers in Europe: Their Culture and the Artifacts They Left Behind.