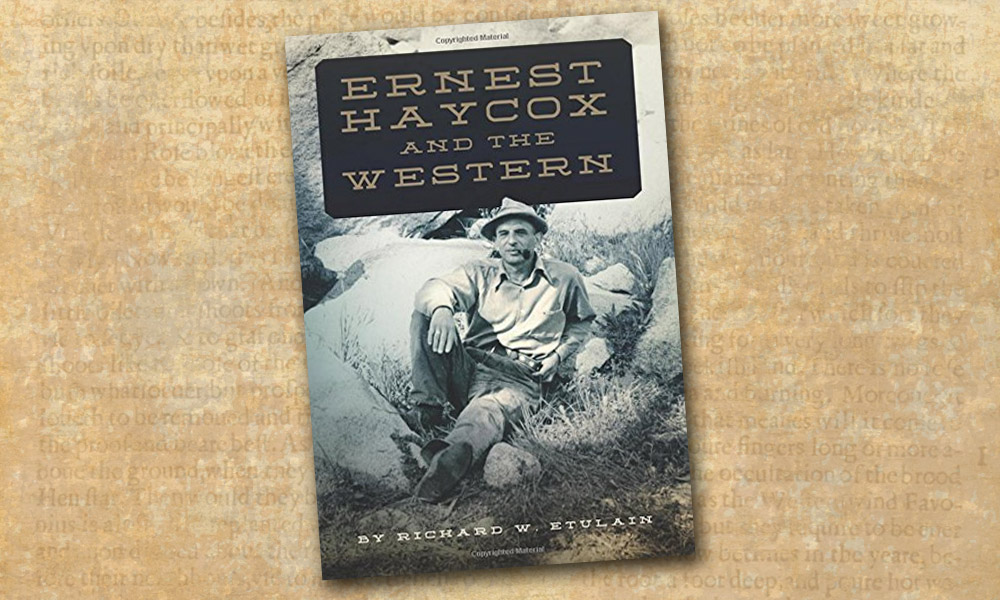 Ernest Haycox died in 1950, but he continues to cast a long shadow over Western fiction.
In Ernest Haycox and the Western (University Press of Oklahoma, $29.95), Richard W. Etulain gives us a literary history of the author's work, with special emphasis on two
breakthrough novels: The Wild Bunch (1943) and Bugles in the Afternoon (1944).  
Both were serialized in major magazines in 1943, and they set the tone for Westerns in print and on film for the rest of the century; Bugles, especially, was ahead of its time for its unsympathetic portrayal of George Armstrong Custer.
Etulain, a scholar whose previous subjects have included Owen Wister and Calamity Jane, has given us a book that demands space in any serious collection. 
—Max McCoy, author of Jesse: A Novel of the Outlaw Jesse James.