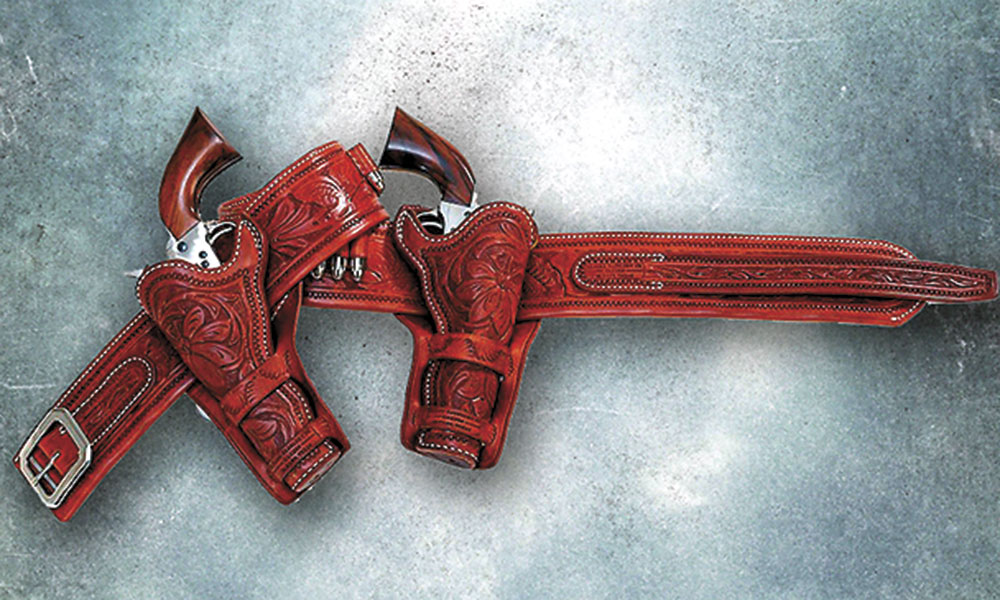 While many companies make Old West-style gunleather, only a handful make true museum-quality reproductions of the holsters and gun belts worn during our frontier period. Among those few, El Paso Saddlery Co., stands out as a pioneer of Old West gunleather, tracing its lineage back to 1889.
The company made gunleather for young Lt. George S. Patton, and later for John Wayne, to be worn in his last film, The Shootist.
I've dealt with this company for decades and can attest to the quality and durability of its goods.
El Paso Saddlery offers gunleather styles from 1849 through the early 1900s, including the 1880s-style, hand-carved Cheyenne rig (pictured above), as well as an extensive line of modern law-enforcement rigs.
EPSaddlery.com
915-544-2233