Bonhams sets a record with the sale of Pat Garrett's Colt used to kill the notorious outlaw.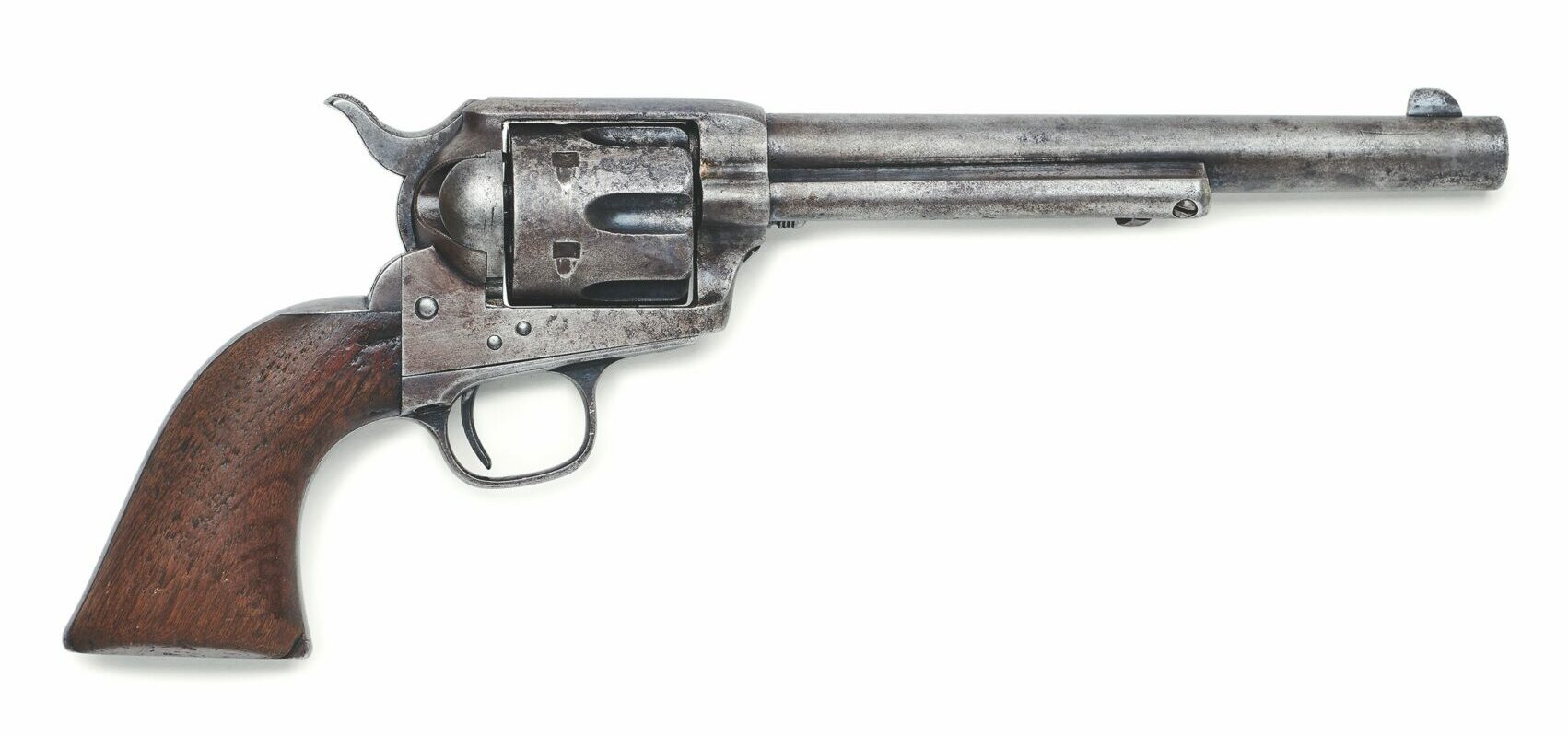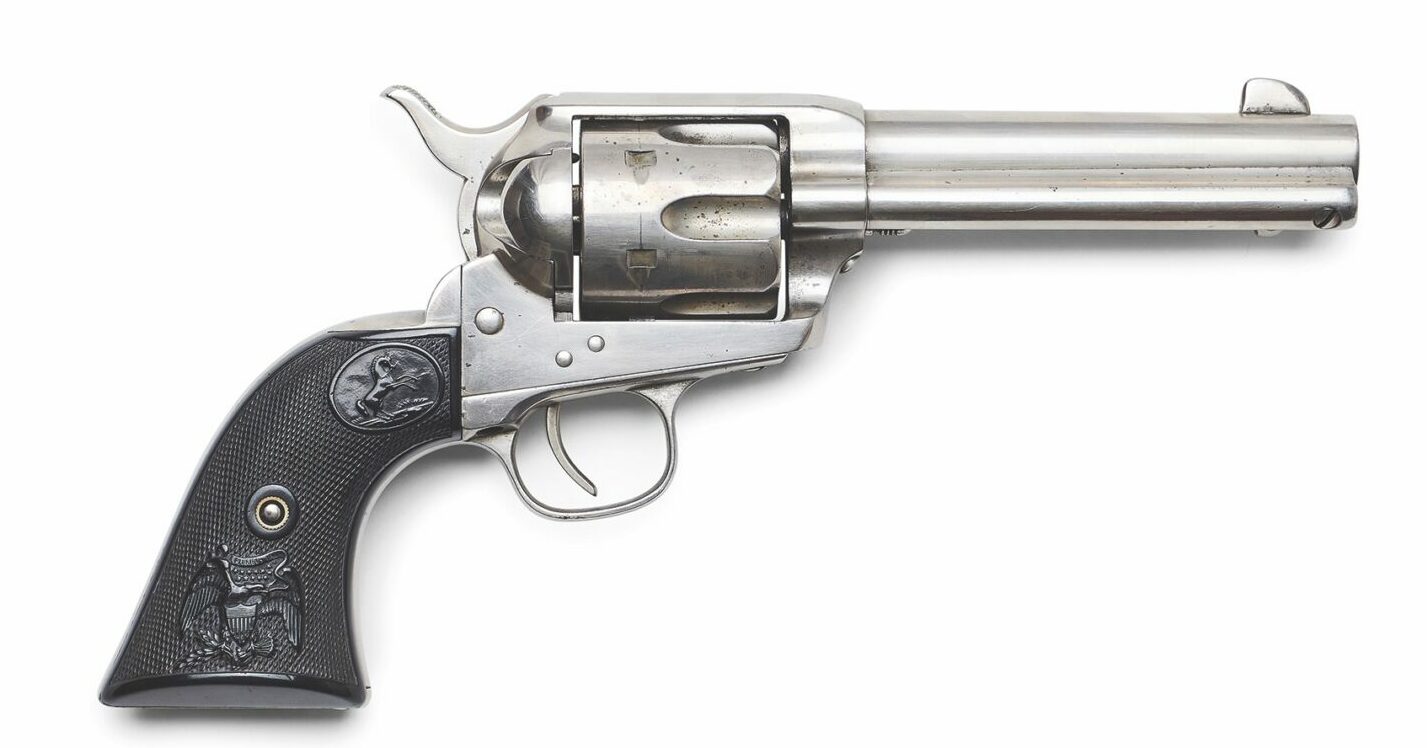 Outlaws and lawmen got away with the big money at Bonhams' auction of the Jim and Theresa Earle Collection on August 27. There were items from Wild Bill Hickok, Bat Masterson and others, but the highest prices at the Bonhams auction confirmed that Billy the Kid rules in both the true and legendary West.
Back in 2011, the only definitively proven Billy the Kid photograph in existence sold for a record-breaking $2.3 million. Then in 2019 the butcher knife he was holding when Pat Garrett shot him sold for $110,000. This year the world record for sale of a firearm was established at the Bonhams auction, when the well-documented revolver with which Garrett shot the Kid sold for $6,030,312.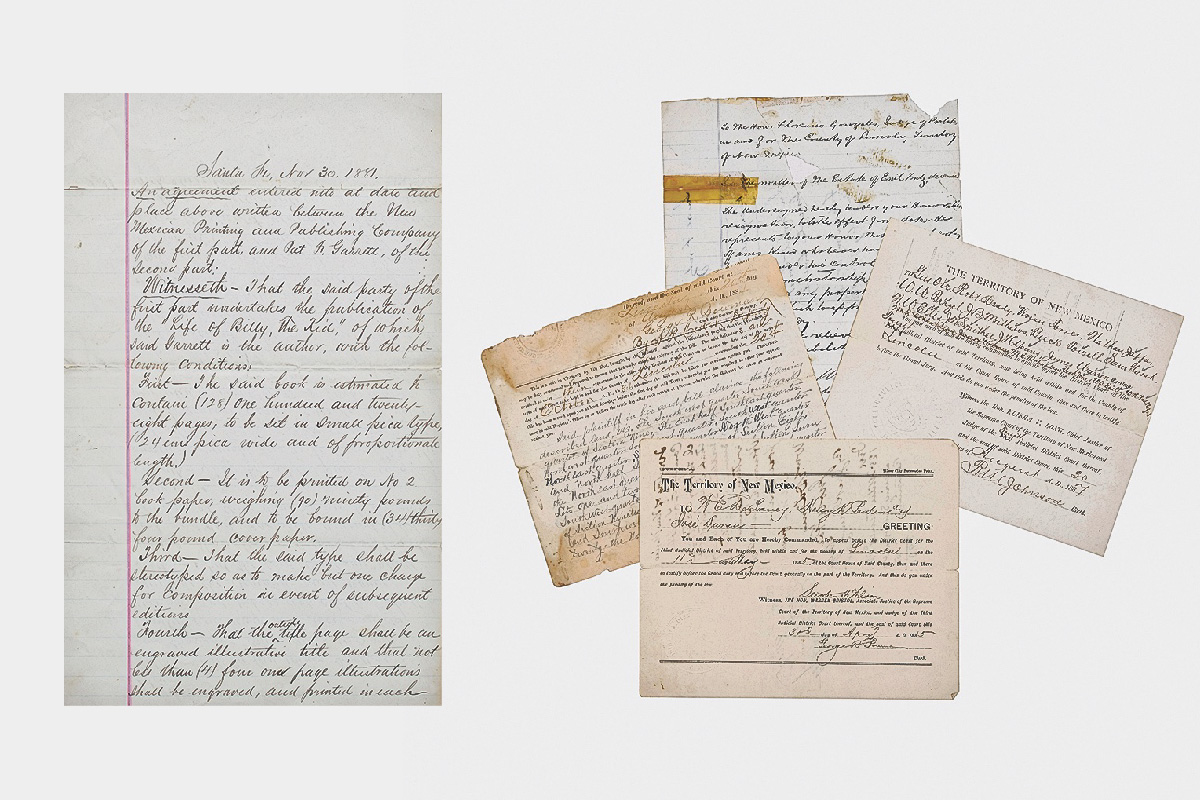 But wait, there's more. In addition to Garrett's revolver, the auction included other artifacts associated with Billy the Kid. After killing Robert Olinger with his own shotgun during his escape from the Lincoln County Courthouse on April 28, 1881, the Kid threw it down at his body. That shotgun sold for $978,312. The provenance for this gun came from Pat Garrett himself, who wrote down the firearm's serial number when he acted as executor of Olinger's estate. As he left the courthouse, Billy also grabbed an 1873 Winchester which he kept until Pat Garrett shot him at the Maxwell Ranch. The Winchester was retrieved by Garrett and given to his friend Pat Lea, who signed a letter to this effect in 1897. That letter accompanied the Winchester, which fetched $300,000.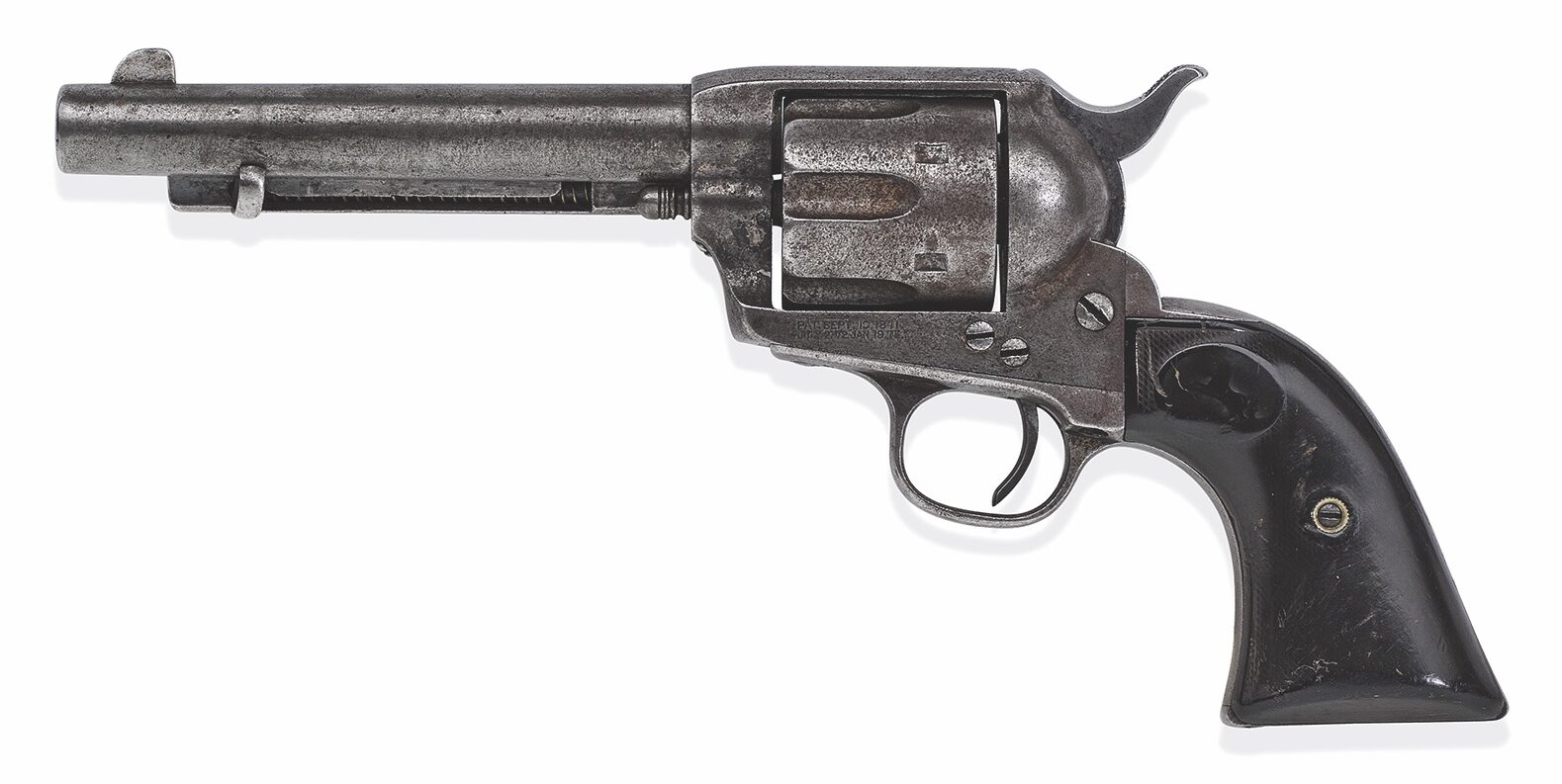 The Bonhams auction offered a total of 265 lots from the Earles, including rare photographs of George Armstrong Custer, Sitting Bull and Calamity Jane, all of which exceeded estimates. But the day belonged to the firearms, including John Selman's Single Action Army revolver, used to kill John Wesley Hardin on August 19, 1895. That went for $858,312. The Smith and Wesson revolver that Hardin was carrying when he was killed by Selman sold for $625,312.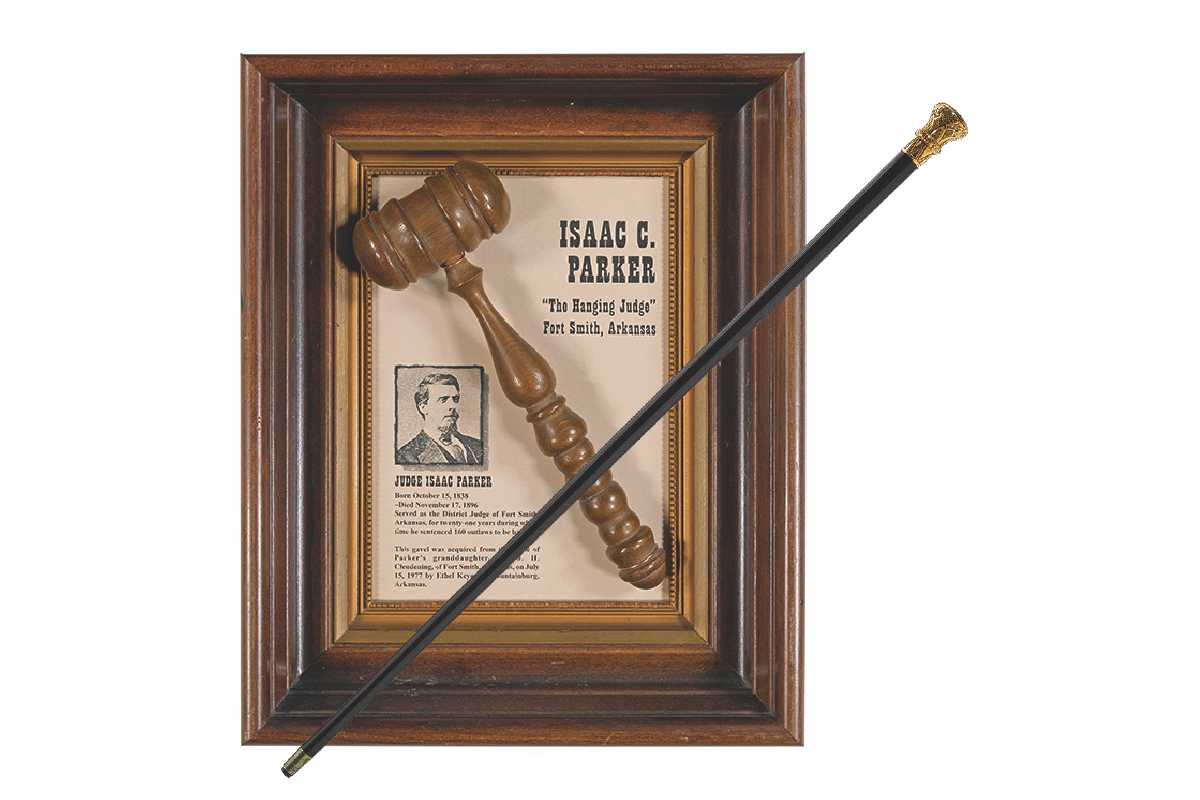 The Bonhams sale reaffirmed the importance of provenance to the value of artifacts. Relatively nondescript firearms assumed stellar values because of their links to famous Western figures like Billy the Kid and Pat Garrett. Jim and Theresa Earle were careful collectors, ensuring that what they acquired came with proper documentation.  Good provenance ensured that these true West artifacts would become as legendary as the characters who once used them. 
All Images Courtesy Bonhams.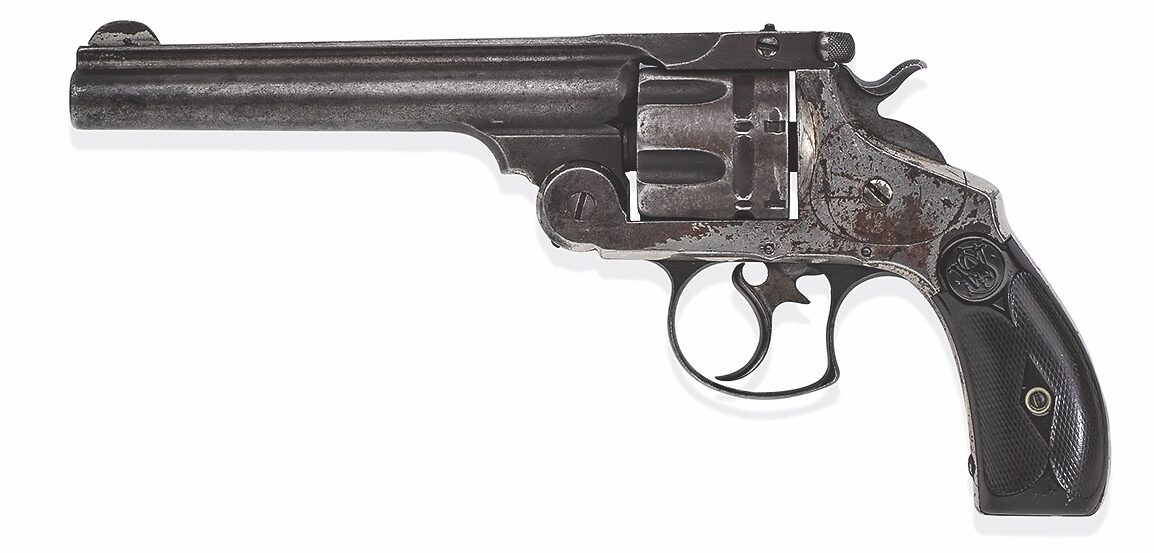 UPCOMING AUCTIONS
November 17-18, 2021
Extraordinary Firearms & Early Arms
Morphy Auctions (Denver, PA)
MorphyAuctions.com • (877) 968-8880
December 3, 2021
Premier Firearms Auction #84
Rock Island Auction Company (Rock Island, IL)
RockIslandAuction.com • (800) 238-8022
February 26, 2022
Western Art
Bonhams (Los Angeles, CA)
Bonhams.com • (323) 850 7500