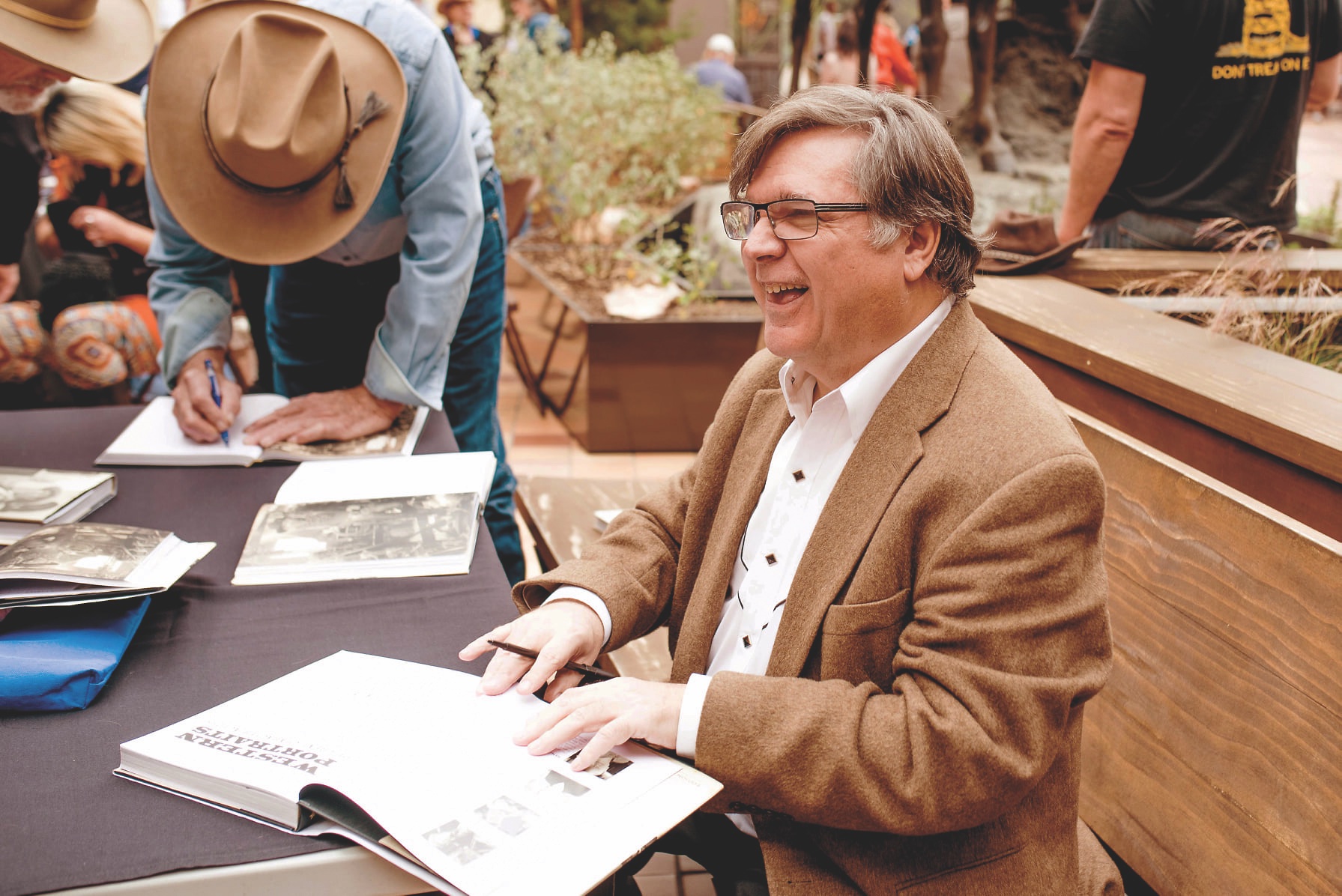 C. Courtney Joyner, Screenwriter, Author, Film Historian
Joyner is a writer with more than 25 movie screenplays to his credit including The Offspring starring Vincent Price, and Prison, directed by Renny Harlin. His novels include the "Shotgun" Western series, and the adventure Nemo Rising. A film historian, Joyner has recorded commentaries and appeared in more than 150 Blu-ray special features. His latest nonfiction books are Western Portraits with Steve Carver and the upcoming Perspectives on Elmore Leonard.
I grew up in Philadelphia, and then outside of Pittsburgh, two cities I loved. But we always spent summers in the Carolinas, so I got to taste the North and the South every year.
My parents were amazingly tolerant of paperbacks, Aurora model kits and Famous Monsters.
Television was always about the movies for me; when Leone or Bond was on ABC Sunday Night, that was a big deal that meant staying up in your pajamas. And what would Saturdays be without Scream-In and Chiller Theater?
My first cowboy hero was Steve McQueen in Nevada Smith, the first Western I saw in a theater.
A great high school teacher told me not to be afraid of writing wild ideas.
The craft of screenwriting is a damn near impossible skill to master, but as soon as you finish one script, you always want to try again.
If I could have met John Ford, I would have asked him to take me on a tour of Monument Valley (probably with Wingate Smith).
Los Angeles is the most schizophrenic of cities. Corrupt and frustrating but also beautiful and wish-granting.
A Western TV series that always knocks me out is The Rifleman. The dynamic between Lucas and Mark is tremendous, and it's a wonderful example of half-hour drama, now a lost art.
I love the intersection between Westerns, horror and science fiction on film and in literature. Matheson's Gunsight Years is tremendous. In film, actors who constantly appeared in both were Lon Chaney and John Carradine—among hundreds of others. Directors like Andre DeToth and Don Siegel jumped between the genres. Everyone remembers Hawks produced The Thing, but let's not forget that John Ford produced Mighty Joe Young.
A genius of cinema who never gets credit is Michael Curtiz. The man could literally do it all—from Mildred Pierce to The Commancheros—so how can he be labeled, and given his due?  
Sam Peckinpah was very kind to me, in his fashion. I was with him several times as just a college movie geek, and he welcomed me into his home and went out of his way to help me. I don't know what I did to earn the privilege, but I'm so grateful that I did.
My favorite little-known Western may not be "little known," but is certainly underappreciated: Henry Hathaway's Rawhide. 
A Western is the only genre of literature or film that's purely American, so if you create anything in the form, that American identity, and all that goes with it, is part of what you write.
The Searchers was like a door opening. If I hadn't ridden with Ethan Edwards when I was 10 or 11, I never would have sought out My Darling Clementine, Wagon Master or Sergeant Rutledge. I was a little kid, but I had to see these Ford films. 
Working on location is the best; to be in a production trailer, burning through pages while an assistant director pounds on the door asking for the changes. And if you save the day with the script, ain't nothing better.
John Huston remains an idol as a writer-director, and I got to shake his hand.
Two interviews I always wanted were John Wayne and Boris Karloff.
Writing fiction is hard as hell. Joyous when you finish but torturous to get there.
If I could have cast Janet Leigh in more Westerns, I would in a heartbeat, because she was so great in The Naked Spur.
A Western I wish I could have written: anything by Elmore Leonard.
Musso and Frank Grill still has the best martinis and the best chicken à la king. 
Old Hollywood is there but very well hidden. It's a treasure hunt to find it.
Ben Johnson is the epitome of honesty on film. He was brilliantly, and simply, real.
What history has taught me is that there is still so much to learn and also so much to re-learn.