A new marker honors the first wife of an Old West legend.
Juanita Martinez had an all-too-short life and the briefest of brushes with fame. She's almost forgotten today—but at least a new marker will serve as a reminder of who she was.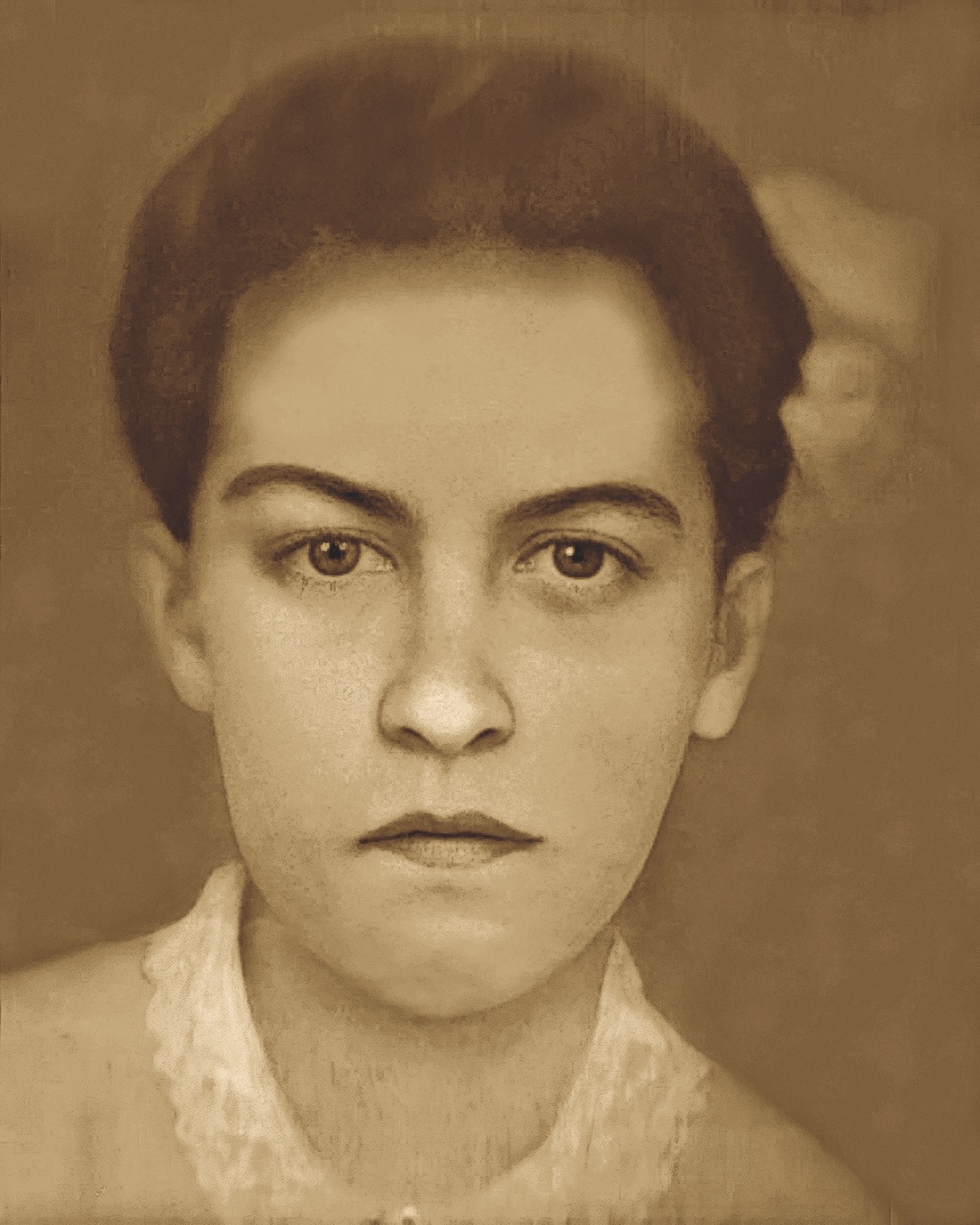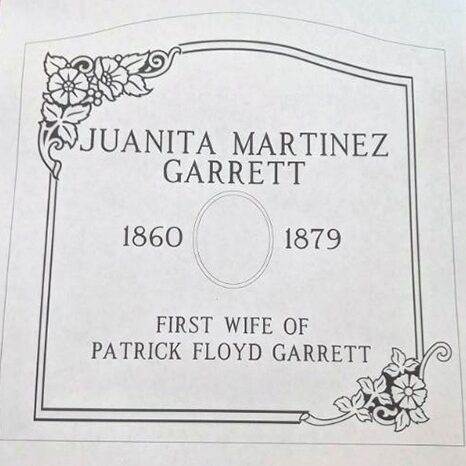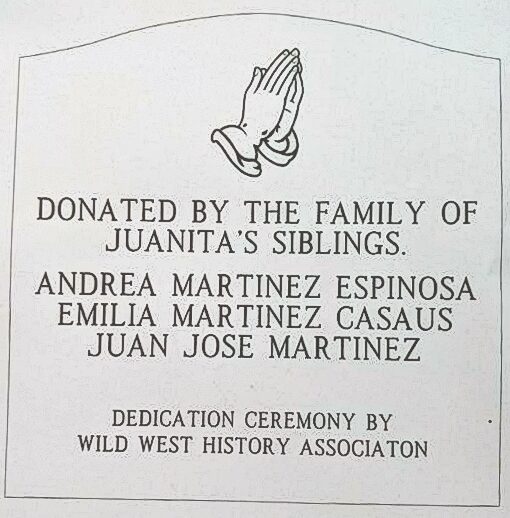 Juanita was born in 1860 in New Mexico Territory, perhaps near Fort Sumner. She grew into a lovely, vivacious young woman "who had the charm of gaiety and light-heartedness," according to Paulita Maxwell, a member of Fort Sumner's first family. She probably attended many of the parties and bailes (dances).
It was at one of those where she caught the eye of a tall, lanky Alabama native named Pat Garrett. He was cowboying for Fort Sumner owner and Paulita's brother Pete Maxwell. And, at a decade older than Juanita, Pat was probably ready for marriage.
Just how long the courtship lasted, or how Garrett proposed, and sundry other details, have been lost to history. The nuptials took place at Fort Sumner in the fall of 1879, but the exact date is also forgotten. But some facts stuck out, at least to Juanita's family.
First, a justice of the peace officiated because Garrett was not Catholic—and Juanita was terribly upset over that, worried that God would not forgive her for marrying outside the church. It didn't help matters when a strange gust of wind blew out the altar candles; the bride took that as a bad omen. Second, the ceremony was followed by a big dance and party, which was typical for the time and place. Paco Anaya, a local resident, later said some of his friends attended the baile—including Tom Folliard, Charlie Bowdre and Billy the Kid. Considering the events that would take place less than two years later and just yards from the celebration, one might note the irony of things. 
But the party was over all too soon. Juanita took ill, either at the baile or soon after. The family says she was overcome by guilt and fear over the not-so-blessed marriage. Juanita Martinez Garrett died about two weeks after the wedding. She was just 19.
It is known that she was buried at Fort Sumner, but the location was lost over the years. And except for the brief union with the legendary lawman Pat Garrett, Juanita's story faded away.
Until the Wild West History Association (WWHA) decided to place a marker in her memory in the Fort Sumner cemetery. Working with descendants of Juanita's siblings, WWHA got official approval and dedicated the marker on September 25. It is placed near the graves of her friends Peter Maxwell and his sister Paulita Maxwell Jaramillo. It's not far from the "PALS" marker for Folliard, Bowdre and the Kid, all of whom danced the night away after her wedding. 
In a small way, it may revive Juanita's story, and further honor her role in the Old West.