John Boessenecker's new biography of Pearl Hart, plus a new dual bio of Geronimo and Sitting Bull, new histories of train robbing and the Western mail service and a new Old West heroine.
In recent years, John Boessenecker has published outstanding biographies and histories on subjects we have come to expect from the San Francisco-based historian: Frank Hamer, Wyatt Earp and the Cowboys, Bob Paul and Wells Fargo. But, with the recent Wildcat: The Untold Story of Pearl Hart, The Wild West's Most Notorious Woman Bandit (Hanover Square Press, $28.99), he has outdone himself by rewriting the history of one of the most legendary women of the American West, and established a new model for writing Western women's, family and criminal history. The life and times of Lillie N. Davy, aka Pearl Hart, make a heartbreaking, larger-than-life tale of family poverty, child abuse and frontier survival but also an enlightening and inspiring story of a woman and her family's determination to survive, live, love and thrive, no matter the odds. As Boessenecker writes, "to understand Pearl Hart, one must know where she came from, how she grew up, and how her childhood affected her adult life."
What I find remarkable about Boessenecker's biography of Pearl Hart is the detailed research he did on her life, her siblings and her parents. He credits both Hart's great-grand-niece Renee Gallagher for sharing the heretofore unknown family archive, including rare photos, and Arizona historian Jean Smith for generously sharing her research on Hart. Boessenecker's style of synthesizing the information from Gallagher and Smith with the available public record, primary sources, newspaper accounts and secondary materials resulted in one of the most intriguing Canadian-American family history biographies published in recent years.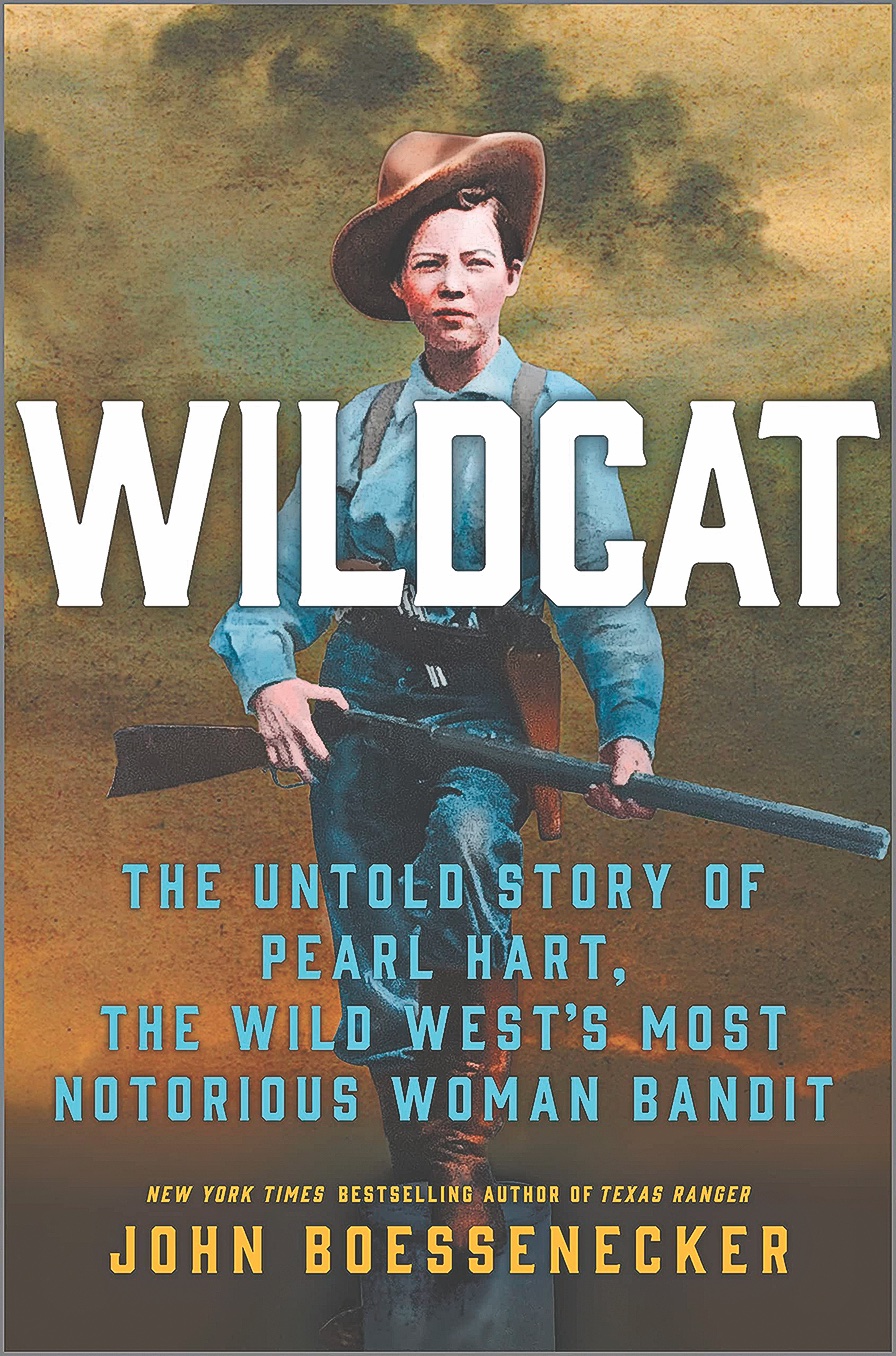 In fact, to U.S. historians of the 19th and 20th centuries who teach Mark Twain's classic novel The Adventures of Huckleberry Finn—still one of the most important novels published in American history on rural poverty, child abuse, alcoholism and the criminal justice system—I would recommend Boessenecker's Wildcat be immediately added to their course syllabi. 
For historians interested in the Gilded Age/Progressive era topics of family, poverty, frontier childhood, criminal justice, prostitution, marriage, abuse and women's history, Wildcat should be considered a theoretical model for future monographs. Hart's life story, now out of the shadows, should be studied, and—ironically, because she was so reclusive in her last years—held up to represent the challenges women faced across North America in the 19th and much of the 20th century. 
Boessenecker continues to surprise us by pulling back the curtain on assumptions and legends about Western events and characters to reveal new facts, interpretations, perspective and context. From his first book, Badge and Buckshot: Lawlessness in Old California, to his latest prior to Wildcat, Ride the Devil's Herd: Wyatt Earp's Epic Battle Against the West's Biggest Outlaw Gang, the intrepid author's arc of publishing reminds me of two venerable historians of the West: the late Richard H. Dillon and Robert M. Utley. Like Dillon and Utley, Boessenecker does detailed and well-documented research. The questions he asks are fresh and reveal new perspectives, and his prose is literary and highly readable. So where will his research compass take him next? I am eager to find out, as I am sure most of his readers are, who he will write about next. In the meantime, I believe Wildcat should inspire other Western historians to flip well-known subjects and personalities on their heads and begin asking if we know everything we should about the topic, or if it is time to discover the truth behind our most legendary and mythic Old West men and women.
—Stuart Rosebrook
Born to Lead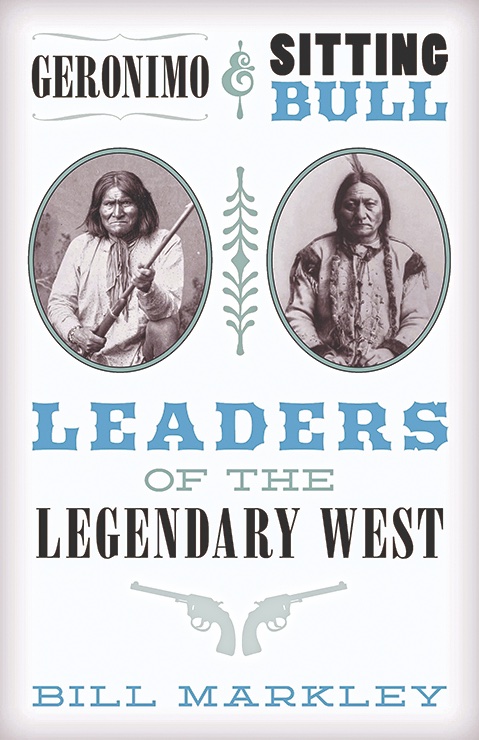 Both men who emerged from humble beginnings, Geronimo and Sitting Bull matured into two of the most influential and powerful leaders of not only the Indian world but the American West. Bill Markley's Geronimo & Sitting Bull: Leaders of the Legendary West (TwoDot, $19.95) shines much-needed light on these two icons by exposing them as men who were quite human with their thoughts and emotions, yet strong and powerful when responsibility was thrust upon them. Both relished and flourished in the leadership they were awarded. Well researched and cleverly written, Geronimo & Sitting Bull should be on every Western historian's shelf and in the hands of readers who are wanting a deep study of these two highly diverse, yet similar American Indian powerhouses. Their stories should be told for generations.
—Melody Groves, author of When Outlaws Wore Badges
The Robbed vs. The Robbers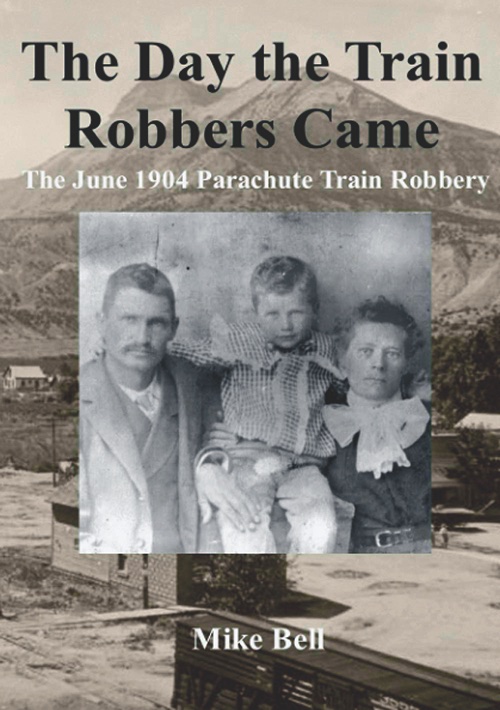 Veteran Wild Bunch writer Mike Bell takes a novel approach and perspective in his new book The Day the Train Robbers Came (Lulu.com, $18). Much has been written about Kid Curry; a fair amount has been penned about his final holdup of a train at Parachute, Colorado, in June 1904. But rather than focusing his research on the outlaws, Bell looks at the citizens who were touched by the gang and the stickup—the train crew, the local ranchers and the lawmen who fought the outlaws and even the man who put an end to Curry's criminal career. Bell provides additional context to the sequence of events in question, as well as on the names, faces and personalities of the men and women who played important roles but are generally glossed over by history. This is a must read for all fans of the Old West, Kid Curry and the Wild Bunch.
—Mark Boardman, editor of The Tombstone Epitaph
Nation Builders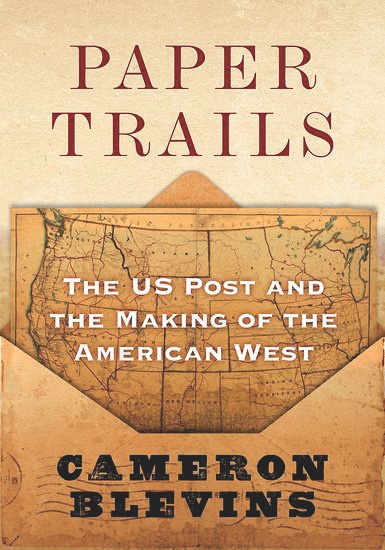 Historian Cameron Blevins brings a new perspective to the development of the West with Paper Trails: The U.S. Post and the Making of the American West (Oxford University Press, $34.95). At the core of Blevins's thesis is that the U.S. Post brought together two political movements: Westward expansion and the growth of state power. In the 40 years between 1860 and 1900, the transformation of the U.S. was exponential. The distribution of information by mail—by rail and coach—played a key role in the unification of the two coasts. Blevins also clearly reveals a new vision of the growing federal government in the West by mapping the development of post offices in towns across the country in the age of Manifest Destiny.
—Erik J. Wright, author of Main Street Mayhem: Crime, Murder & Justice in Downtown Paragould, 1888-1932
Against All Odds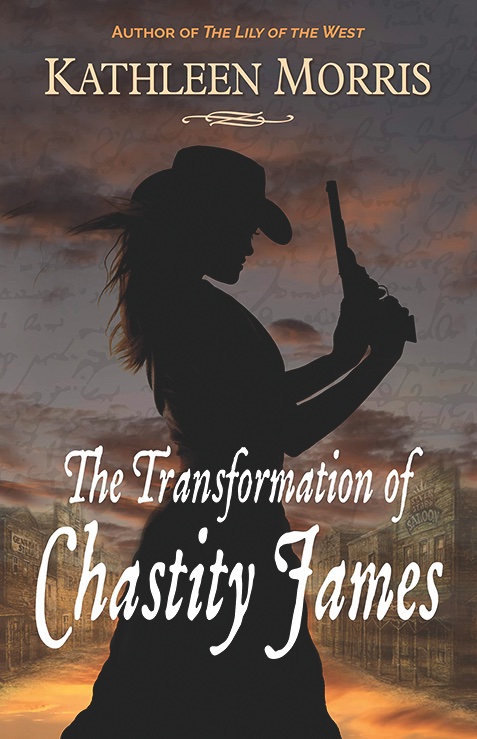 Award-winning author Kathleen Morris scores another hit with her latest historical fiction book The Transformation of Chastity James (Wheeler Publishing, $25.99). Morris's attention to authentic details helps recreate the time period in Dodge City, Topeka and Chicago, circa 1878. A departure from the usual Western novels, Morris's latest has a strong female protagonist that is written in the first person, adding a new dimension to this adventure story. Chastity's story is about becoming, discovering who you are, what you are capable of and ultimately realizing what's really important to you. Chastity undergoes a transformation throughout the story and becomes more adept at taking care of herself, willing to uphold her strong convictions, no matter the sacrifices, and finding out the true meaning of love and loyalty.
—Sue Ready, owner of EverReady Book Reviews
The Wild West
In a banner year for Old West history and fiction publishing, 2021 books covered everything from mountain men to Western art.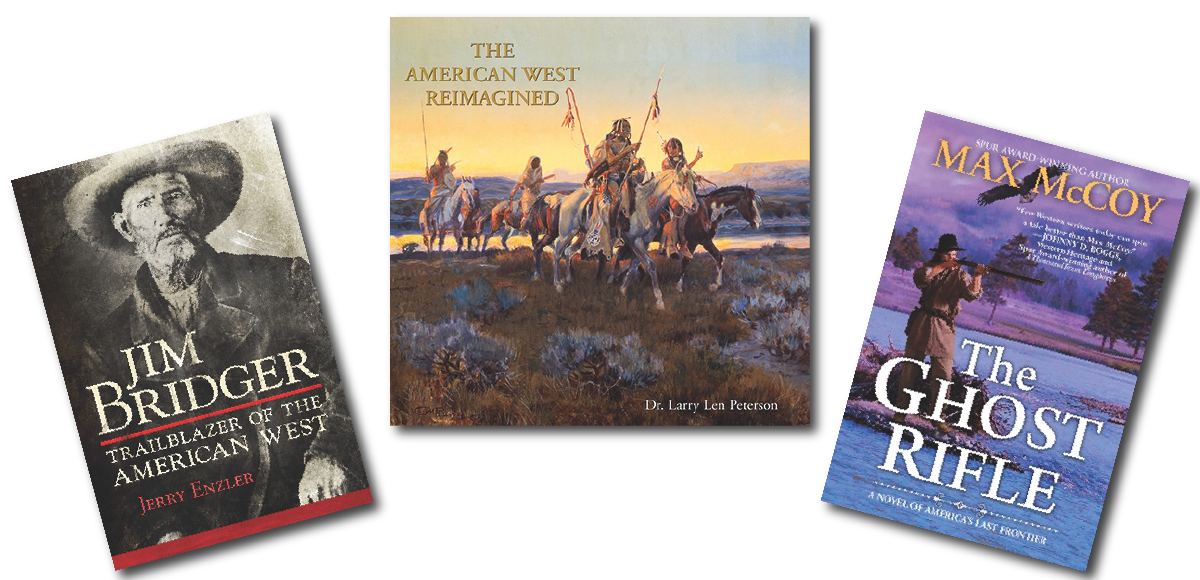 A major trend in Western history publishing in 2021 extends research on 19th-century subjects further into the 20th century. A great example of this is John Boessenecker's new biography of Pearl Hart, Wildcat (see review, page 50).
In Old West fiction, Kensington, Wolfpack and Five Star must be commended for their efforts to keep their lists loaded with new titles and series. They each have great stables of authors, many of whom write for all three imprints. University publishers, including Bison Books are also actively releasing new Western fiction.
Here are 14 favorites from 2021
Nonfiction

 
Jim Bridger: Trailblazer of the American West (University of Oklahoma Press, $29.95) by Jerry Enzler is a highly anticipated biography of possibly America's greatest mountain man. 
Confederates and Comancheros: Skullduggery and Double-Dealing in the Texas–New Mexico Borderlands (University of Oklahoma Press, $32.95), by James Bailey Blackshear and Glen Sample Ely, uncovers new research on one of the most lawless regions of the frontier West. 
Author Jeff Guinn returns to a favorite subject, the American Southwest, with War on the Border: Villa, Pershing, the Texas Rangers, and an American Invasion (Simon & Schuster, $28).
The American West Imagined: Gems from the Coeur d'Alene Art Auction (The Coeur d'Alene Art Auction, Sweetgrass Books, an imprint of Farcountry Press, $84) by Dr. Larry Len Peterson is the most lavishly illustrated and beautifully written book of the year. 
Jane Botkin's The Girl Who Dared to Defy: Jane Street and the Rebel Maids of Denver (University of Oklahoma Press, $32.95) is one of the most important biographies of 2021. 
Mike Cochran's John B. Denton: The Bigger-Than-Life Story of The Fighting Parson and Texas Ranger ($29.95) is the latest in the University of North Texas Press's local biography series.
David Grasse's The True Story of Notorious Arizona Outlaw Augustine Chacon (The History Press, $21.99), with a foreword by Mark Boardman, is one of the best Western bios of 2021.
Fiction
Terrance McCauley's latest Pinnacle paperback, Blood on the Trail ($8.99), debuts the Montana Territory adventures of Deputy U.S. Marshal Jeremiah Halstead.
Wolfpack Publishing author Johnny Gunn takes the reader to frontier Nevada in Trouble in Pioche ($14.99), his latest action-laden Slim Calhoun/Bull Morrison Western.
Spur Award-winning author Preston Lewis's latest from Five Star is Rio Bravo ($25.95), book two of his Lincoln County War "Three Rivers Trilogy."
Tor/Forge has been rereleasing its catalog of Hall of Fame Western writer Elmer Kelton. If you haven't read Kelton recently, The Cowboy Way: Stories of the Old West ($9.99) is a classic.
The latest novel by award-winning author Mary Clearman Blew from Bison Books, Waltzing Montana ($21.95), was inspired by the life of Big Sky rancher-midwife Edna McGuire (1885-69).
Lee Martin's The Seige at Rhykers Station (Vaca Mountain Press, $17.99), the veteran Hollywood writer's latest novel, has also been adapted and produced as a film. 
The Ghost Rifle ($8.99) by journalist, professor and author Max McCoy is his latest novel for Pinnacle, and the first in an exciting new series that follows the adventures of fortune-seeker Jack Picaro.
Rough Drafts
Thirty-five years ago cowboy-actor Ben Johnson passed away suddenly and left fans around the world heartbroken. Although the Oklahoma native did not write an autobiography before his passing, one biography was published: The Nicest Fella—The Life of Ben Johnson: The world champion rodeo cowboy who became an Oscar-winning movie star by Richard D. Jensen (iUniverse, 2015). In addition, a wonderful collection of autobiographies and biographies of the men and women with whom he worked in cinema and rodeo have been published about Johnson's era.
Print the Legend: The Life and Times of John Ford by Scott Eyman (Simon & Schuster, 2015)
John Wayne: The Life and Legend
by Scott Eyman (Simon & Schuster, 2014)
Company of Heroes: My Life as an Actor in the John Ford Stock Company by Harry Carey Jr. (Taylor Trade Publishing, 2013)
'Tis Herself: An Autobiography
by Maureen O'Hara with John Nicoletti
(Simon & Schuster, 2004)
Junior Bonner: The Making of a Classic with Steve McQueen and Sam Peckinpah in the Summer of 1971 by Jeb Rosebrook with
Stuart Rosebrook (Bear Manor, 2018) 
John Wayne Was Here: The Film Locations and Favorite Places of an American Icon
by Roland Schaefli (McFarland, 2021)
The Wild Bunch: Sam Peckinpah, a Revolution in Hollywood, and the Making of a Legendary Film by W.K. Stratton (Bloomsbury Publishing, 2019)
If They Move…Kill 'Em!: The Life and TImes
of Sam Peckinpah by David Weddle (Grove Press, 1994)
Peckinpah: A Portrait in Montage: The Definitive Edition by Garner Simmons (Equuleus Productions, 2019)
 —Stuart Rosebrook
Building Your Western Library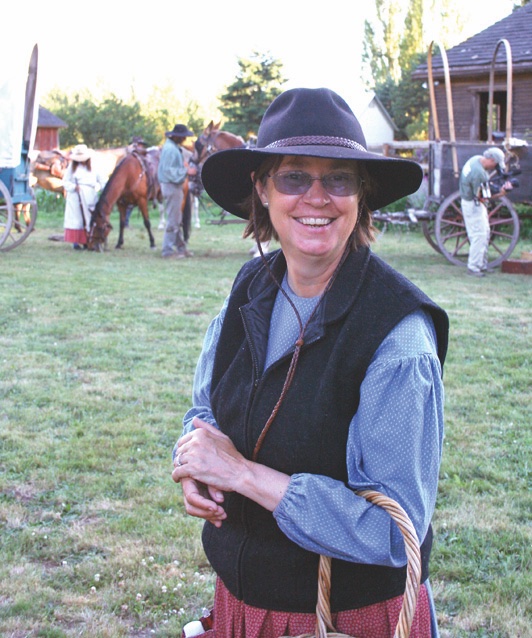 Wyoming Rancher-Author Shares Her Favorites on Western Ranching Women
Candy Moulton bought a second house so she would have room for more books. Her library includes many subjects: American Indians, Western trails, frontier military, women of the West, mountain men, outlaws, lawmen and a whole bunch more history. Then there are the fiction titles… Here are five of her favorite books about women ranchers.
1 Love Song to the Plains by Mari Sandoz (Bison Books): This book is always on my top ten list of books about the West. It is simply and eloquently told by a master writer. 
2 Letters of a Woman Homesteader by Elinore Pruitt Stewart (Dover Publications): These letters show the resilience of a young Denver widow who takes a job in a remote area of Western Wyoming and builds a new life that includes her claiming and proving up on her own homestead.
3 Evelyn Cameron: Montana's Frontier Photographer by Kristi Hager (Farcountry Press): The story of this frontier photographer is important, but her photographs are classic. 
4 Homesteading and Ranching in the Upper Green River Valley by Ann Chambers Noble and Jonita Sommers (Laguna Wilderness Press): This lavishly illustrated history begins with the homesteaders and shows how their descendants are preserving the ranching culture in an area where summers are short and winters are long and cold. 
5 Hot Biscuits: Eighteen Stories by Women and Men of the Ranching West edited by Max Evans and Candy Moulton (University of New Mexico Press): Ol' Max Evans spent 20 years working on gathering these stories, and I was privileged to help him round them up. They are rooted in reality and written by women from Arizona, Colorado, Wyoming, New Mexico…even Australia.