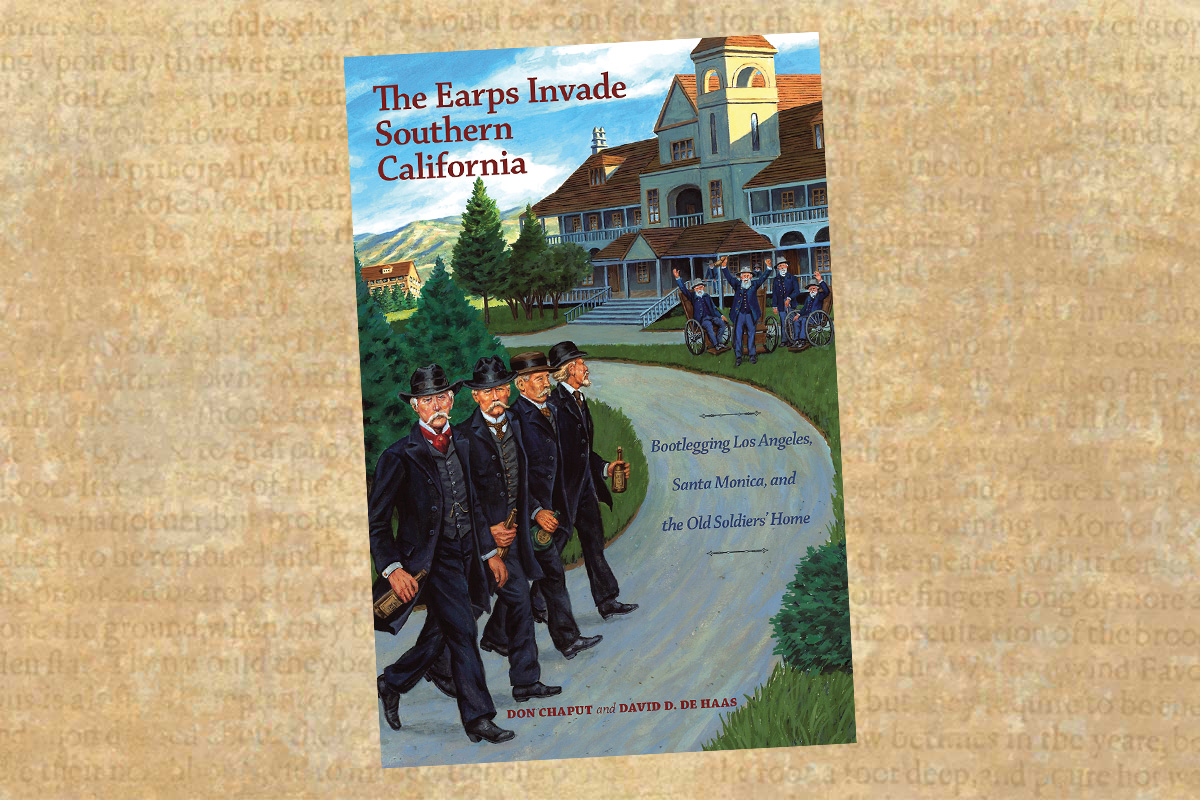 Infamous Tammany Hall Democratic boss of New York George Washington Plunkitt is famous for saying "I seen my opportunities and I took 'em." After finishing Don Chaput and David D. De Haas's The Earps Invade Southern California: Bootlegging Los Angeles, Santa Monica, and the Old Soldiers' Home (University of North Texas Press, $24.95), I would argue (and I believe many Earp biographers, including Chaput and De Haas) that the Republican Earps lived and died by Plunkitt's maxim in their never-ending quest for the next money-making Western bonanza. The authors state in their opening prologue: "The mine or town 'in bonanza' was a throbbing place, with so much profit on hand the even marginal people or lowlifes could expect a piece of the action." And the two generations of Earps who descended on the Old Soldiers' Home and the boomtown of Sawtelle, California, in 1900, saw a bonanza waiting to be made and taken. Along with all the other lowlifes, they moved nearby to take advantage of over 2,000 thirsty veterans living out their lonely lives with monthly pensions burning holes in their pockets in their alcohol-prohibited home.
Readers of The Earps Invade Southern California will realize early on why the authors included a plethora of maps and illustrations to accompany the Earps' story of bootlegging and blind pigs in the town of Sawtelle in West Los Angeles. Just like driving in L.A. then and now, a roadmap is needed to keep up with all of the Earps' movements—and the players, major and minor, they dealt with—in one of their final (il)legal plays to cash in on the vices and thirsts of the veterans living their final years in the sunny Pacific climate. Because the story is complex, the authors regularly remind readers where the Earps had tread in the years before they went to Sawtelle, providing needed context and background for Earp-history novices.
What makes The Earps Invade Southern California one of the decade's most important volumes on the Earps is Chaput and De Haas's effort as historians to place the Earp family members within a very fluid, interconnected community of bonanza-seekers and Southwestern entrepreneurs, all of whom crossed paths at some point in Tombstone, the Arizona Territory, Los Angeles and Southern California. Bolstering their research are detailed endnotes and a bibliography. Two highly informative appendices, "Some of the Other Soldiers" and "The Sawtelle Battle Earp Reserve Troops," offer detailed mini biographies providing insight into the lives of dozens of men (and some women) involved in the legal and illegal escapades in and around the Old Soldiers' Home, and those who found a greater bonanza in in California's southland than they ever did in chasing silver and gold across the West's mining camps.
But what of the Earps? Did they find their final bonanza or borrasca in Los Angeles? Was their final play a last desperate act of the grift they had been on for more than four decades? Or was it a glorious gamble that let them live out their lives comfortably with some dignity left, knowing that all parties got what they wanted amid the dens of vice, blind pigs and prohibition alcohol on the seedy side streets of Sawtelle? The authors say it best: "They put up a good show."
—Stuart Rosebrook
Browning's Classic Lever-Action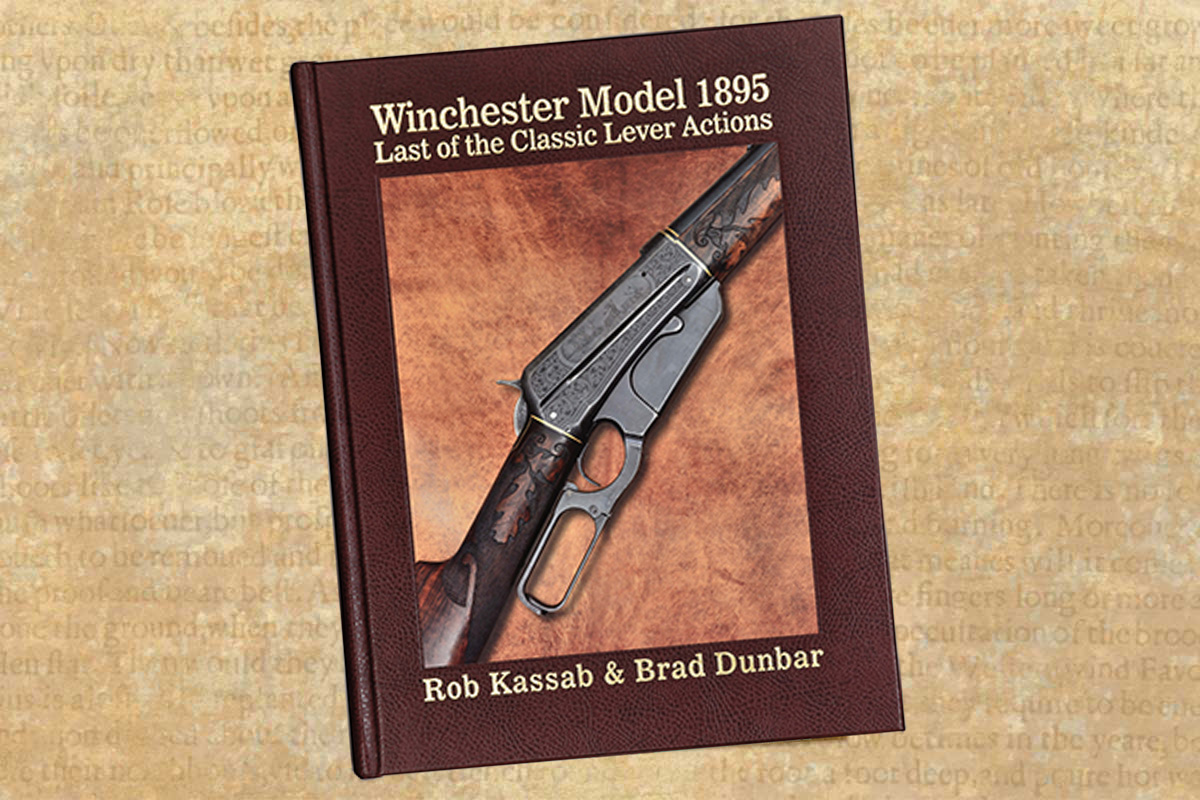 While much has been written about the various Winchester lever guns, comparatively little has covered the Model 1895—the last of the company's 19th-century classics. Finally, authors Rob Kassab and Brad Dunbar have done a yeoman's job in documenting the 1895's history in a 432-page, 8 ½-inch by 11-inch, hardcover leather bound volume, Winchester Model 1895: Last of the Classic Lever Actions (Buffalo Cove Publishing, $89.99 plus shipping). It will quickly prove to be the standard reference of this final John Browning-designed lever-action. With over 1,200 images, the book covers the genesis of the '95, production and factory records, including a serial number index and dates of manufacture, along with comprehensive accounts of the rifle's parts, cartridges and boxes, loading tools, elaborately finished arms and much more.
—Phil Spangenberger, True West's Firearms Editor
Texas's First Capital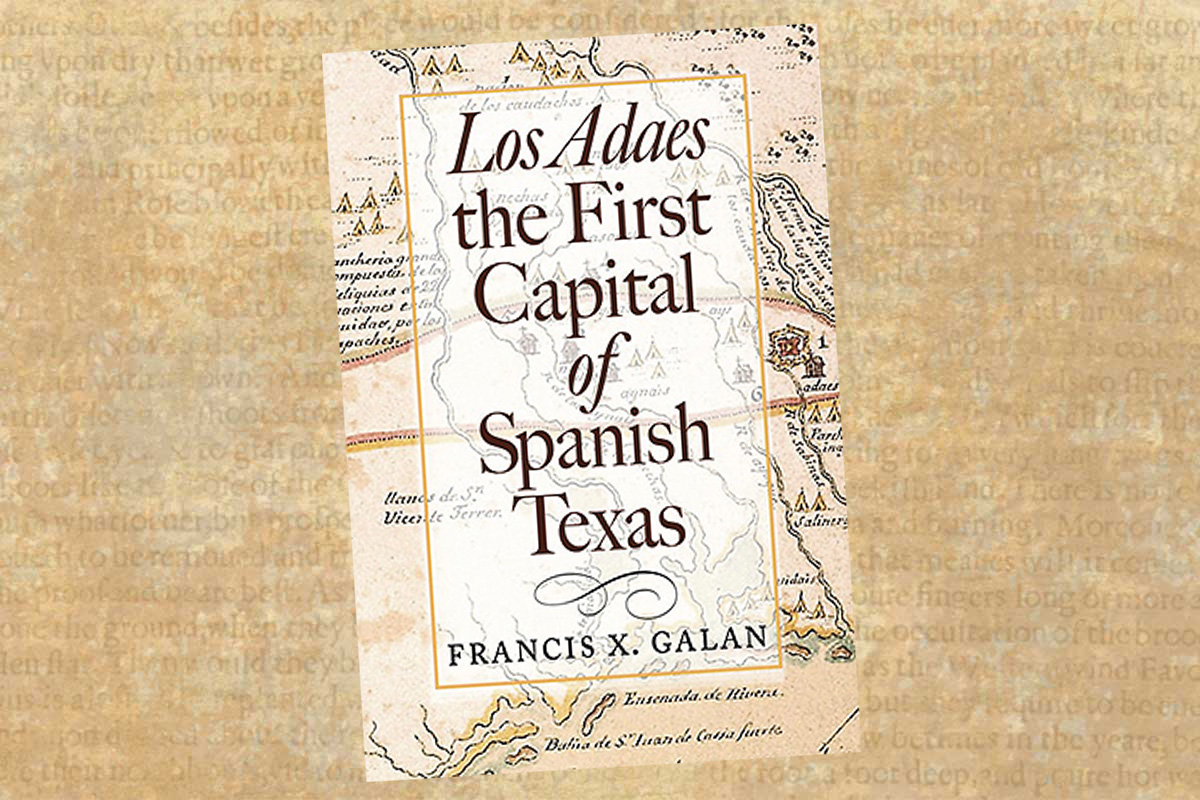 Francis X. Galan paints a vivid picture of the small Presidio of Los Adaes and the life of its detachment in far flung New Spain in Los Adaes, the First Capital of Spanish Texas (Texas A & M University Press, $45). The capital of colonial Texas, "a musket shot away" from Natchitoches, kept the French as trading partners, and the Indians pacified, through illegal commerce, fictive familial ties and military campaigns. Through his use of residencias/outgoing evaluations, Galan tells the sad but heroic story of three generations of "half-naked" soldiers used as laborers and forced to illegally trade arms, ammunition, bear lard, buffalo skins, cattle, etc., for the basics of life. In 1773, they were forced to march to the new capital, San Antonio, leaving everything behind. In the last chapter, Galan quickly brings the reader through the transfer of Louisiana to Spain and back again, the influx of Americans and the conflicts that ensued. The book adds to the literature on East Texas and is well worth reading.
—Salomé Hernández, author of No Settlement Without Women:
Three Spanish California Settlement Schemes, 1790-1800
Coal War Gunman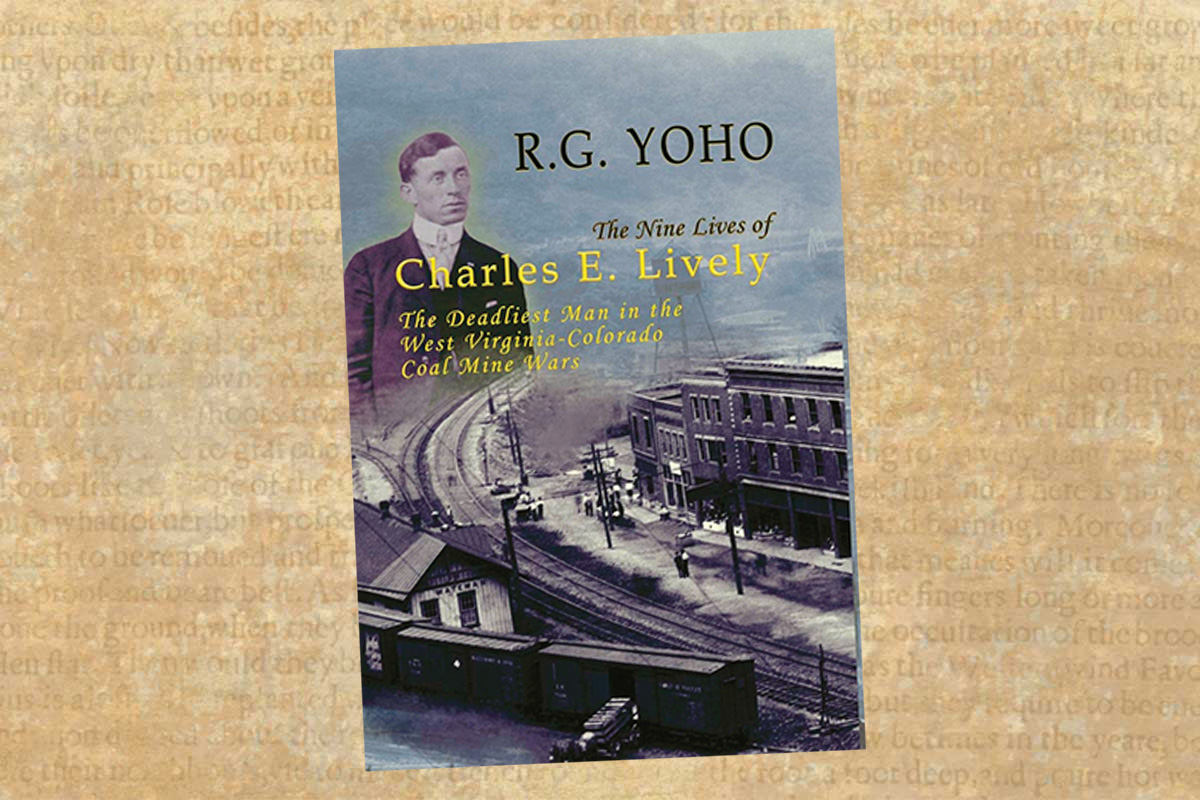 In his new book, The Nine Lives of Charles E. Lively: The Deadliest Man in the West Virginia-Colorado Coal Mine Wars (Fox Run Publishing, 2020, $19.95), Robert G. Yoho paints the portrait of Charles Lively, a complicated hitman who spent his career as a gun-for-hire union-buster who seems to have had little remorse for the men he killed, or the miners he betrayed in his undercover work in the coalfields of West Virginia and Colorado. This biography is a fascinating warts-and-all depiction of a man as dangerous as any of the better-known gunmen of the American West. The Nine Lives of Charles E. Lively is sure to appeal to anyone interested in the labor movement of the early 20th century, law enforcement and modern-day gunfighters.
—Samuel K. Dolan, author of Cowboys and Gangsters: Stories of an Untamed Southwest
Eyewitness to the Sioux War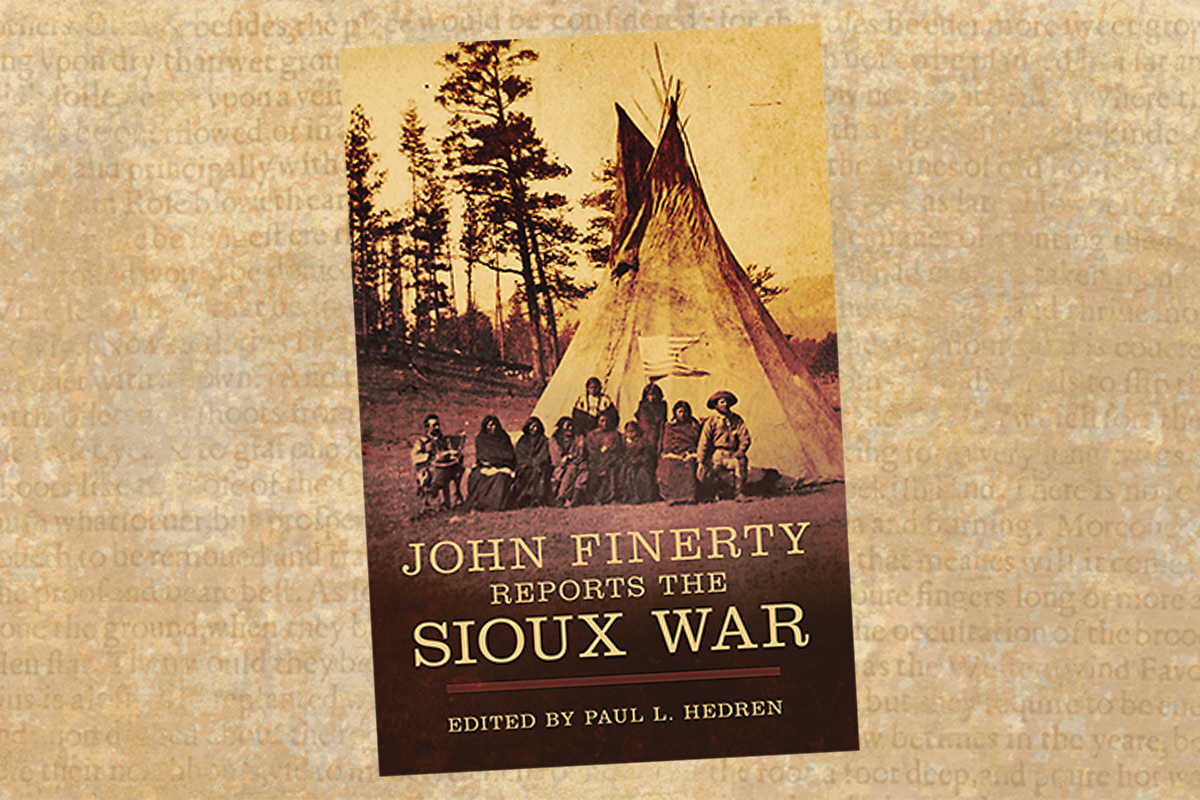 Chicago Times correspondent John Finerty (1846-1908) may be best known for his 1890 book War-Path and Bivouac, a classic in the historical literature of the American Indian Wars. The book detailed Gen. George Crook's campaign against the Sioux in 1876, but a new collection of documents collected by respected historian and retired National Park Service superintendent Paul L. Hedren is shedding new light on that campaign. John Finerty Reports the Sioux War (University of Oklahoma, $34.95) is a collection of previously unpublished correspondence by Finerty to his newspaper offering further details to his time in the field. Finerty's intimate accounts give keen insight into many of Crook's engagements, but also offers fascinating glimpses into gold rush life in the Black Hills.
—Erik J. Wright, author of West of Hell: The Badmen, Hardcases & Intrepid Lawmen Who Made the West Wild