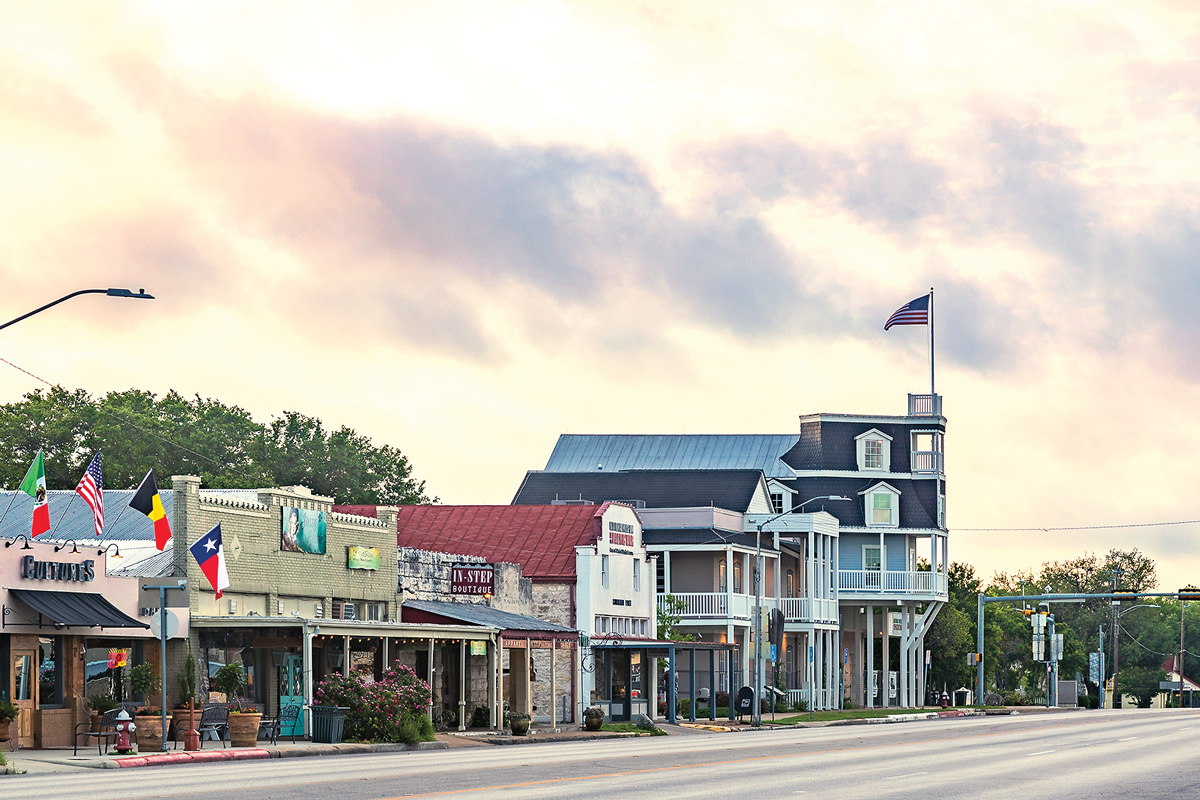 In the early 1850s, Texas settlers built a wagon road linking San Antonio to Fredericksburg on a route west of the ancient Pinta Trail.
Now an interstate covers much of the 70 miles between the two towns, bringing weekend visitors to Fredericksburg, a hospitality hub of what's known as Texas Hill Country.
Texans from all over the Lone Star State—most notably Houston, Dallas and nearby Austin—converge on Fredericksburg to visit the area's wineries, museums, shops, dance halls and to sample local cuisine. That includes Texas barbecue, spicy Tex-Mex dishes and German schnitzels, gulasch and sauerbraten, a sweet and sour marinated roast beef.
And Gillespie County peaches, sold at roadside stands, are a summer treat.
Most wine grapes are grown in the dryer terrain of Lubbock, but the wineries have clustered in Hill Country, which has long been a tourist destination, said Sean Doerre, Fredericksburg tourism bureau spokesman.
"We've gone from four to five wineries 15 to 20 years ago to more than 50 now," he said. "It's a booming, booming business."
Fredericksburg is one of the Hill Country towns settled by German immigrants lured to Texas in the mid-19th century with promises of land grants and opportunity. Others are New Braunfels and Victoria. Between 1844-47, about 7,000 German immigrants settled here.
Fredericksburg will mark its 175th anniversary in 2021 with a year of celebrations starting in May.
Sadly, the town's 40th anniversary Oktoberfest was canceled due to COVID-19 restrictions. The town's Bavarian blowout is expected to return next fall with German beer, brats and polka bands in lederhosen and cowboy boots.
The chain migration of Germans to Texas was led by a group of 21 German counts, princes and barons who called themselves the Adelsverein or Nobility Society. One of their leaders was John O. Meusebach, who brought 120 immigrants to what became Fredericksburg on May 8, 1846, said Evelyn Weinheimer, Pioneer Museum archivist.
German settlers were given a town lot in Fredericksburg and 10 acres to farm outside of town, she said. Families built small dwellings, known as Sunday Houses, they stayed in on weekends to attend church. The Weber Sunday House is among the historic structures on the museum grounds.
Another Fredericksburg attraction is the National Museum of the Pacific War. It might seem out of place in Texas except that Adm. Chester Nimitz, commander of the U.S. Pacific Fleet in World War II, was born in Fredericksburg in 1885.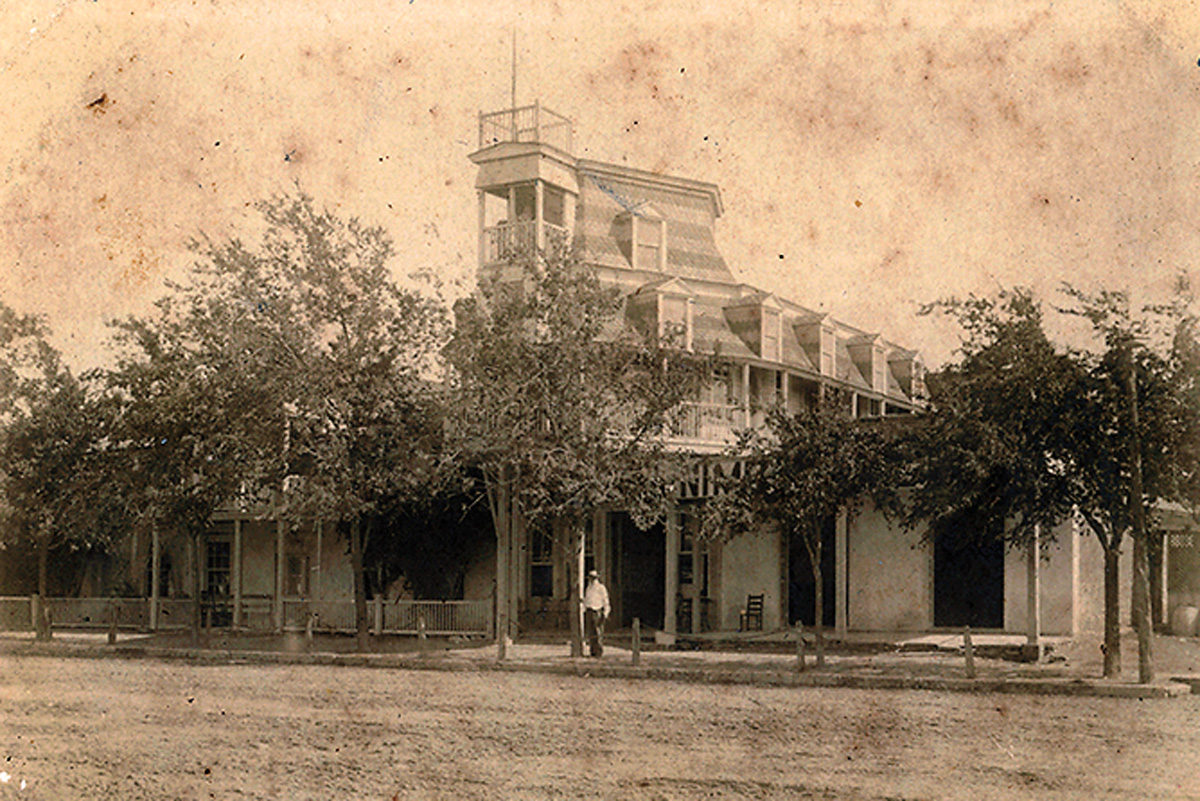 The museum hosts re-enactments with flamethrowers, simulated grenade explosions and machine-gun fire, along with a show of tanks and amphibious landing craft.
"It puts you right in the middle of the action of what it was like," Doerr said.
Political history buffs can visit the Lyndon B. Johnson State Park and the adjacent LBJ National Historical Site. The state park in nearby Stonewall includes the LBJ Ranch. The National Historical Site features his childhood home.
As a boy, Johnson attended Williams Creek School, built in 1897, in the tiny hamlet of Albert. It's also home to the Albert Icehouse & Dancehall that opened in 1922. German brass bands played in Albert and rotated to other area dance halls in Hye, Weinheimer and Luckenbach, about 10 miles southeast of Fredericksburg.
Of course Luckenbach became famous a half century later for outlaw country music when Jerry Jeff Walker and the Lost Gonzo Band recorded a live album—Viva Terlinqua—at the Luckenbach dance hall. Waylon Jennings and Willie Nelson added to Luckenbach's musical mystique in 1977 with the country hit "Luckenbach, Texas (Back to the Basics of Love)."
Luckenbach still has its dance hall, bar and a general store with live music every day of the year except at Christmas, Doerr said.
"They have a picker's circle under the oak trees behind the barn" for musicians who drop in for jam sessions, he added.
The musical heritage goes back to the Hill Country's German settlers, Weinheimer said.
"The German farmers worked hard in their fields, but they loved their singing and dancing at night."
Where History Meets The Highway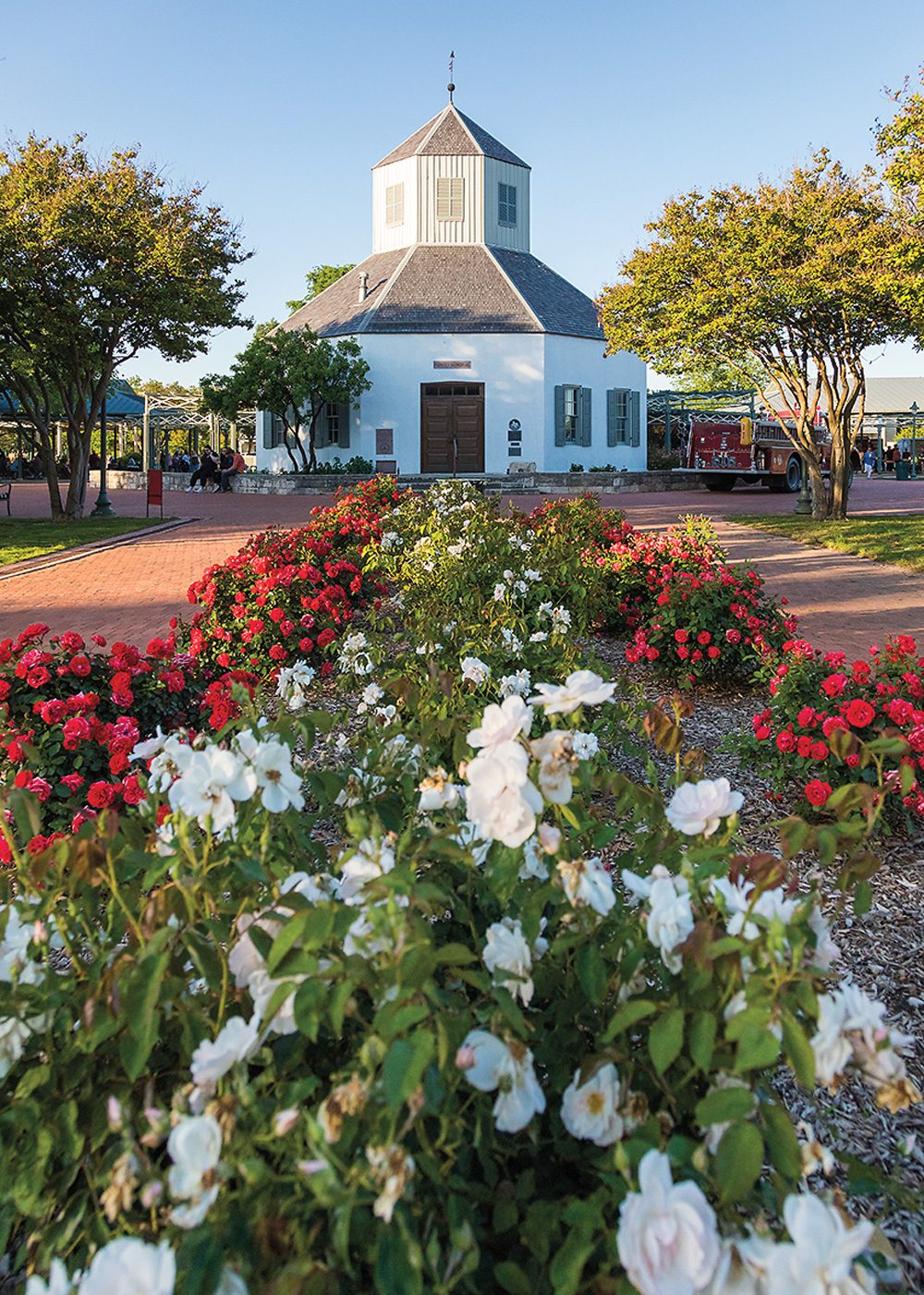 To plan your trip, visit the Fredericksburg Visitor Information Center, 302 E. Austin St., or go online to VisitFredericksburgTX.com.
TAKE A HIKE ON A GRANITE DOME
See the Texas Hill Country from atop a 425-foot granite dome at Enchanted Rock State Natural Area. TPWD.Texas.gov
HOW GERMAN SETTLERS TAMED TEXAS
Learn about the homesteads and Sunday Houses of Germans who settled Fredericksburg at the Pioneer Museum, 325 W. Main St. PioneerMuseum.net
SAY JA TO GERMAN BEER
Forget Lone Star beer. Sip on a stein of German lager or kolsch at the Alstadt Brewery, 6120 U.S. Highway 290 East, Fredericksburg. AlstadtBeer.com
LET'S GO TO LUCKENBACH, TEXAS
Jerry Jeff Walker, Waylon Jennings and Willie Nelson put Luckenbach on the map in the 1970s and the Texas music scene is still going strong here. LuckenbachTexas.com