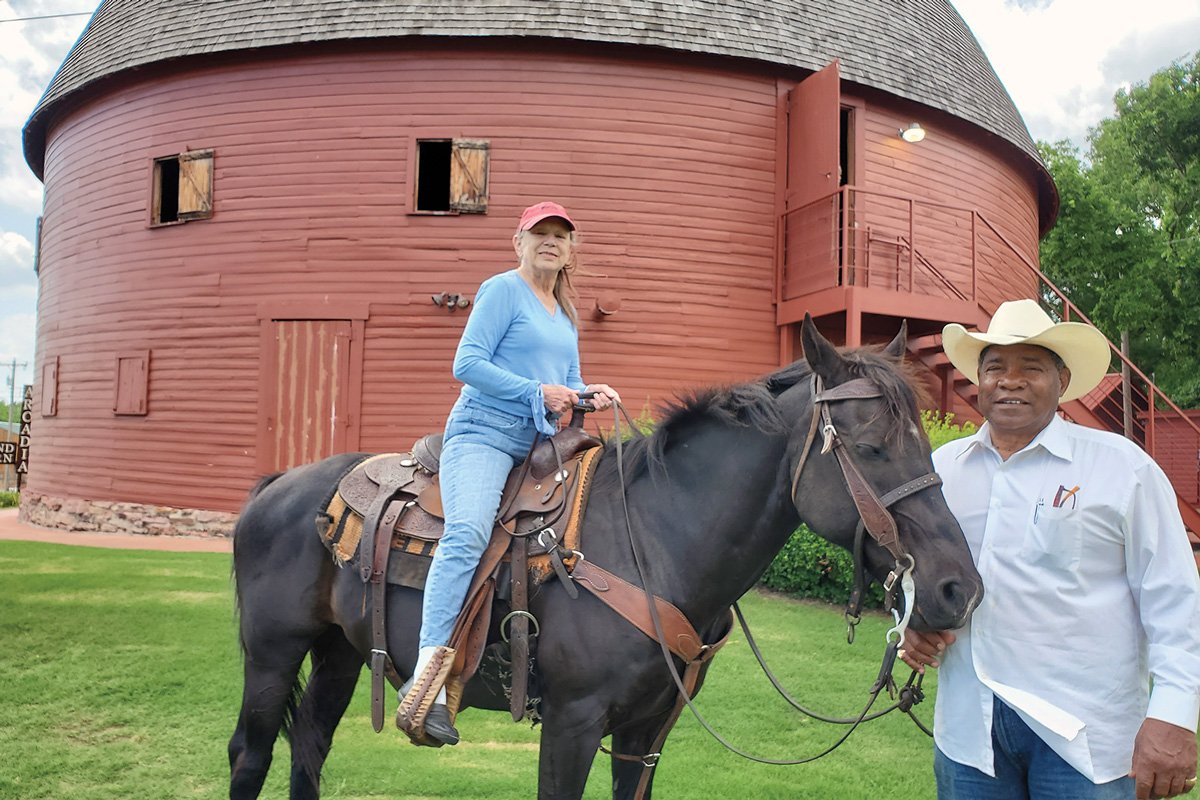 The devil was never going to get them—not these German immigrants who came to Oklahoma Territory during the land rush.
William Harrison Odor and his wife, Myra, claimed bottomland along the Deep Fork tributary of the North Canadian River. It was rich land to grow cotton, but to create fields, they cleared the tall, majestic bur oaks that thrived there.
From the old country, they knew that if they soaked the oak boards while they were green, they could force them into curves, and that's exactly what they did in 1898 to create the amazing Round Barn.
"One legend is that they were highly religious people, and they believed if they built the barn round, the devil couldn't corner them there," explains Linda Simonton, president of the Arcadia Historical and Preservation Society that now owns the barn.
"The other legend is that it's round because we've got lots of wind and tornadoes in Oklahoma, and they thought a round barn would withstand the wind better."
What they created is thought to be the only truly round barn in America—as opposed to the hexagonal or octagonal barns. And it's as much a tourist attraction today as it was when Route 66 travelers first saw it back in the 1920s, when the route went right past it.
Simonton explains that the Odor farm was in the midst of a "big batch of nothing" in those first years, but William saw possibilities as rumors circulated that the railroad was coming their way. Odor and the local banker platted out the land for a town around his farm and nabbed a depot when the train arrived in 1920. Then Route 66 followed the path of the railroad, and the town of Arcadia prospered.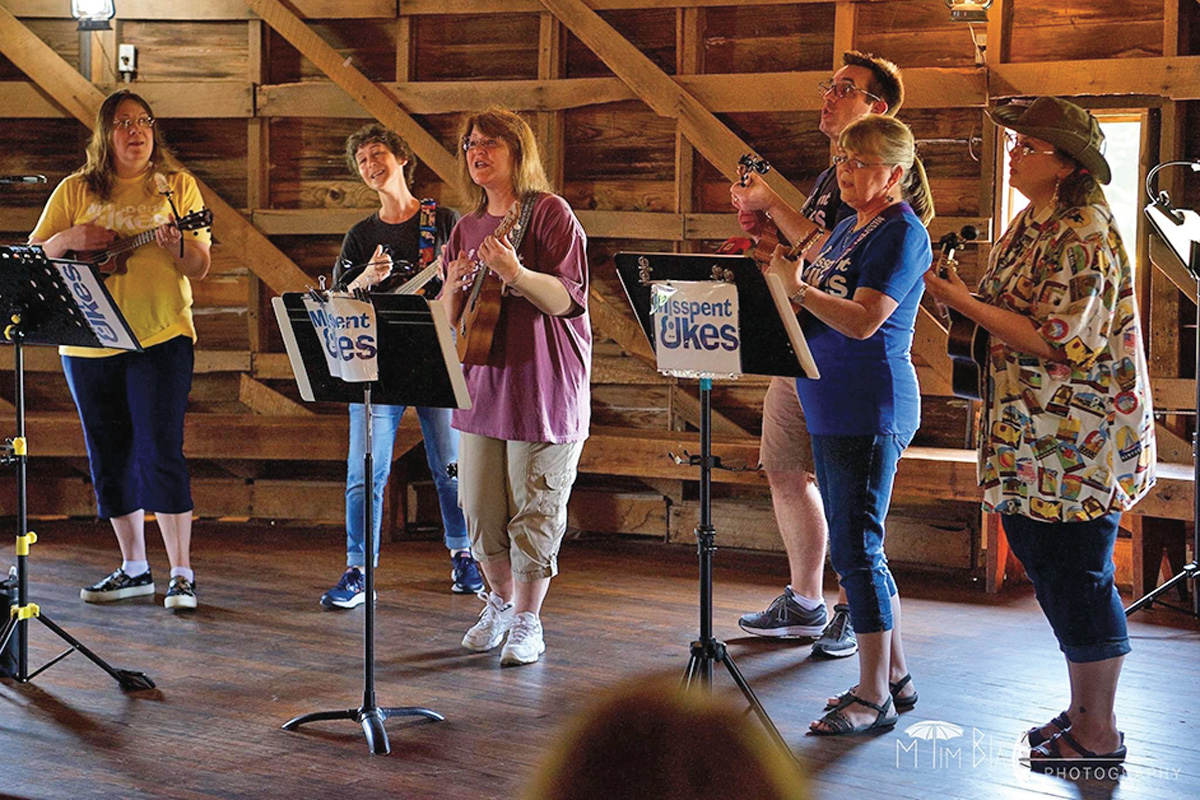 While the ground floor of the barn was exactly that, storing hay for Odor's cows, the second floor had a bandstand and plenty of room to dance, and this became the community gathering place in town.
Simonton says the barn became the most photographed landmark on Route 66.
But, alas, most of Arcadia burned down and was never rebuilt, although a small community still exists there, and Simonton says it's seeing a revival these days.
Remarkably, the barn survived the devastating fire, but it couldn't fight off the elements and time. In 1988, the 60-foot diameter roof collapsed. Thanks to volunteers led by Luther Robison, the roof was restored over the next four years, and today the barn stands in all its glory to again attract visitors.
"It's my happy place," Simonton says.