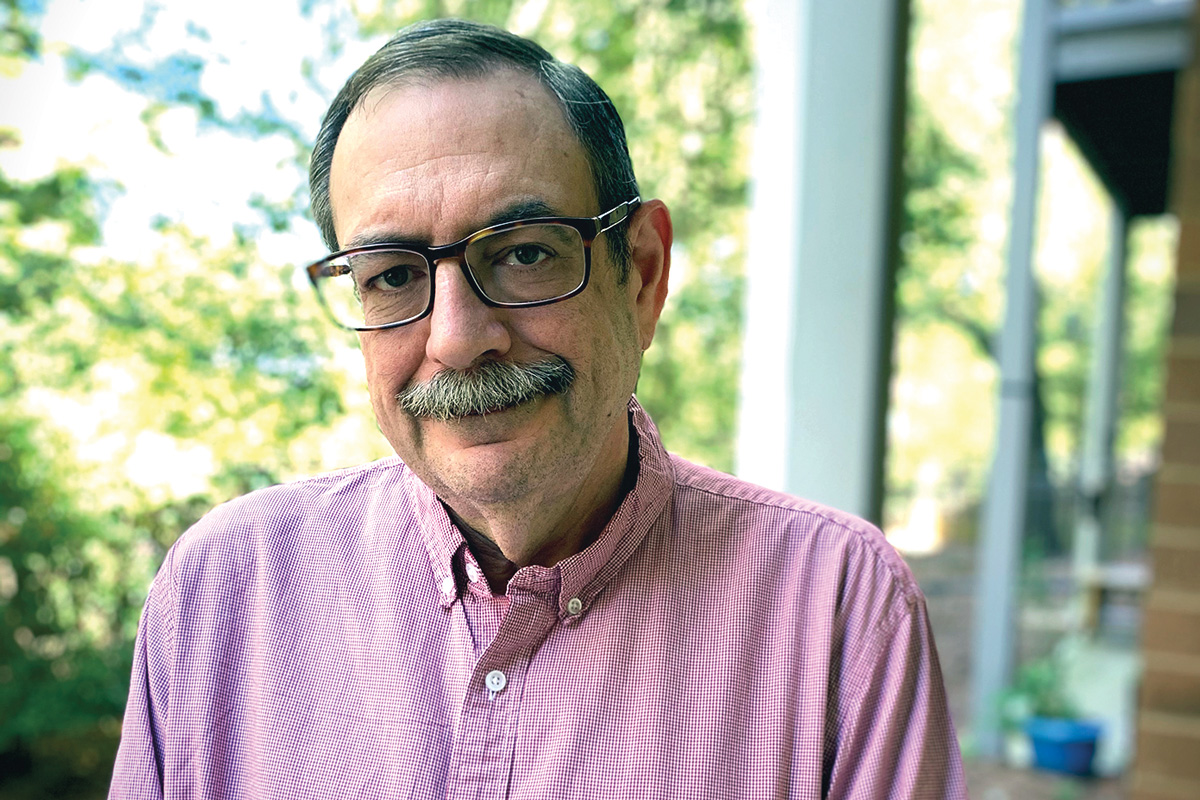 Growing up in post-World War II West Hempstead, Long Island, New York, was joyous. My friends were Italian (and introduced me to meatball parmesan heroes), Irish, Greek, African American, Jewish and Hispanic. Most of my pals were second- and third-generation and loved America and all the blessings of freedom and democracy. That love extended to movies, Westerns mostly, and we were all crazy for John Wayne.
My parents were from the Bronx (Dad) and Toronto, Canada (Mom). My dad was a big Western buff, but as a kid, I was hopelessly addicted to horror movies. (Still am.) So my folks were relieved when I'd watch Gunsmoke or The Man Who Shot Liberty Valance—they didn't wake me up at 3 a.m. screaming that Frankenstein or the giant ants in Them! were chasing me.
My first glimpse of the Manhattan skyline was at the age of five (or the first glimpse I can remember) when the family was driving into town on the Long Island Expressway. Even then I knew it was where destiny would someday plop me down. And it did.
A teacher who had a great influence was the late Frank Vinci who taught 7th and 8th grade English at West Hempstead High School. He somehow made reading enjoyable. He assigned us short stories like Jack London's "To Build a Fire" and Max Brand's "Wine on the Desert," which 50 years later I would include in a Western anthology I did for Kensington.
The Yankees were a stone's throw from the border of Nassau County and Queens, but I was a NY Mets fan. Also, my folks wouldn't let me go to the Bronx where the Yankees played.
Manhattan was a pretty rough place in the 1970s, but Hell's Kitchen was the roughest of the rough. The Irish gangsters, the Westies, were running things then. When my folks came to visit and saw the crumbling tenement where I was living at 21 in 1976, my mom broke into tears and my father said, "Great—from rags to rags in three generations."
The New York mob…Who wants to know?
An author who inspired me growing up was Donald Westlake. His "Dortmunder Gang" epics were funny—crazy plots, colorful and endearing characters and all set in NYC.
The first Western book I read was Shane. I'd seen the movie, and the school library had it, so I checked it out and read it in under two days. My first, and still my favorite.
A Western film I will watch again and again is The Searchers, though admittedly Support Your Local Sheriff runs a close second.
Before digital books, I read mass market paperbacks—couldn't afford hardcover editions. And the libraries never carried anything too sexy or violent.
Elmer Kelton was an honest-to-goodness Texas gentleman and one helluva novelist.
It's been said that jazz is the only true American art form, to which I say, "mule fritters." The Western is a uniquely American art form as well. Shane, The Virginian, Lonesome Dove—tell me to my face that these aren't works of art.
The Western as a genre will never completely disappear as long as I'm still in the book biz. And until 1976, I'd never been any farther west than 10th Avenue.
A good martini is three fingers of Tanqueray gin, a whiff of vermouth and three olives on a toothpick. Always order a second one before finishing the first.
Hosting Kensington dinners at WWA conventions with my authors and their spouses, and sometimes their families, are the absolute highlight of my 32-year career in publishing. In the office, my Western authors are known as Goldstein's Posse.
Thanks to almost 30 years of WWA conventions, with a huge assist from author Max McCoy and his Jeep, I've been to every state west of the Mississippi (except Hawaii) and loved every one of them. I could tell many stories of our road trips, but True West is a family magazine.
What history has taught me… Never mess with Uncle Sam's USA, never mess with the IRS, and for God's sake, stop rewriting American history in the name of political correctness—which has tried to even creep into the Westerns I publish. In return, I give it a nice hard boot in the ass.