A river runs through it…and Western spirit too.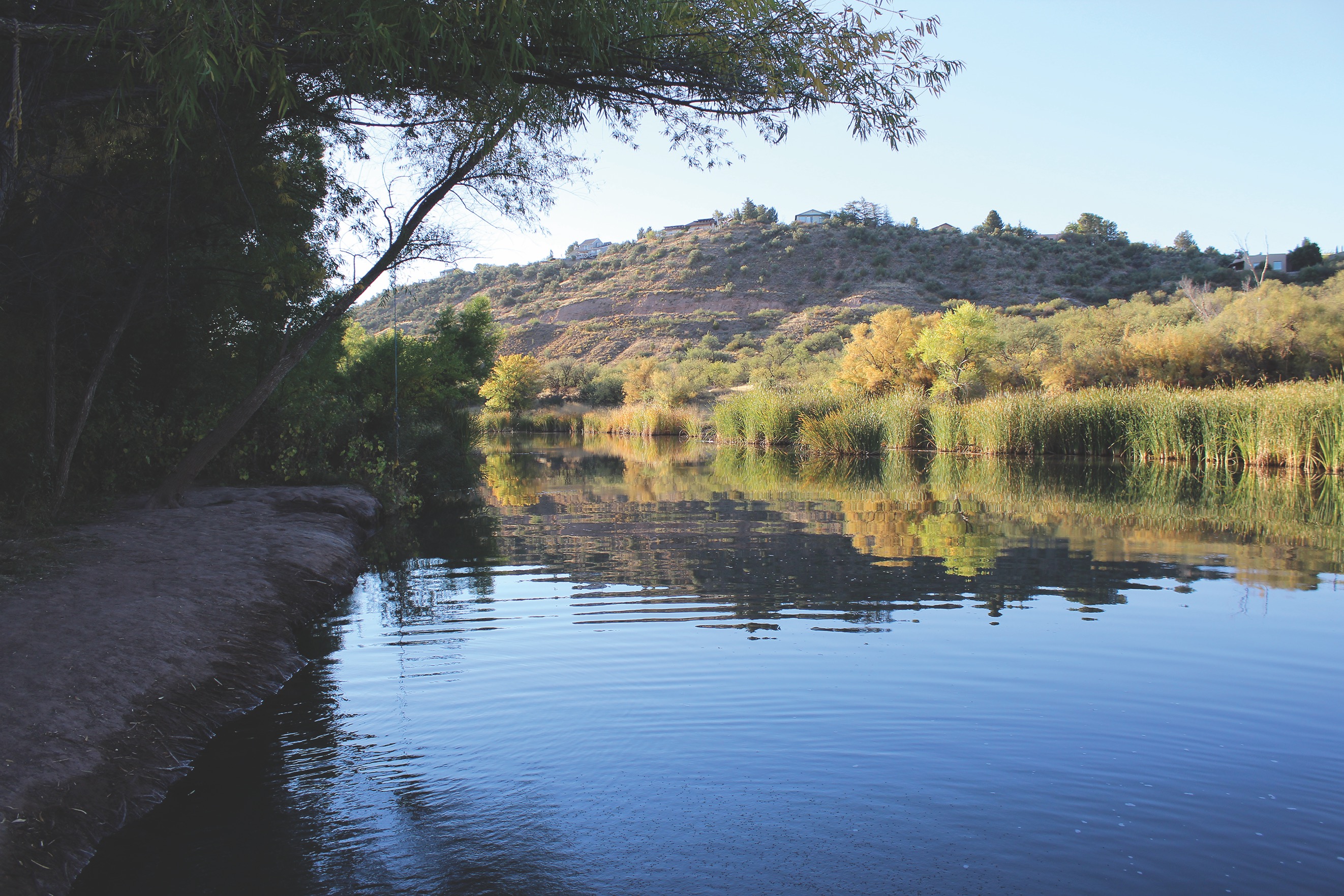 Thirteen years ago, a bobcat attacked unlucky patrons in Cottonwood's Chaparral Bar. They reacted by jumping on a pool table and the bar. A few got scratched before the angry cat fled.
Cottonwood certainly is no longer the wild, wild West, but it maintains its Western spirit, cultivated 130 years ago when it was a farming and ranching community supporting the rowdy mining camp of nearby Jerome.
"You're not going to see cowboys walking along the street too much, but Cottonwood is definitely becoming a beautiful town for visitors," said Ryan Glass, co-owner of the Blazin' M Ranch, one of the Verde Valley's top Western attractions for many years. 
The 8.8-acre ranch along the Verde River features a country music dinner theater serving barbecue chicken and ribs. It has a saloon and photo studio where guests dress up as lawmen, dance hall girls and gunslingers. The music for the dinner show is everything from Bob Wills to Chris Stapleton. 

"We're bringing the joy of the wild West to our visitors, "Glass said. 
Cottonwood is roughly 100 miles north of Phoenix, 20 miles from the red rocks of Sedona and half that distance from Jerome. Cottonwood is the often-overlooked gem between those two popular destinations. Make time to visit all three. 
The town's namesake cottonwood trees provide a leafy canopy along the Verde River that runs through the northern and eastern flanks of Cottonwood. A Jail Trail River Walk is an easy stroll along the Verde. It starts at an historic graybar hotel at the north end of Main Street in Old Town Cottonwood. 
Largely built in the 1920s and '30s, Old Town is a walkable three-block stretch that's a hub of Verde Valley tourism with eight wine-tasting rooms, unique shops, two inns, restaurants and a brewery in a former Baptist church with a new bell in its belfry.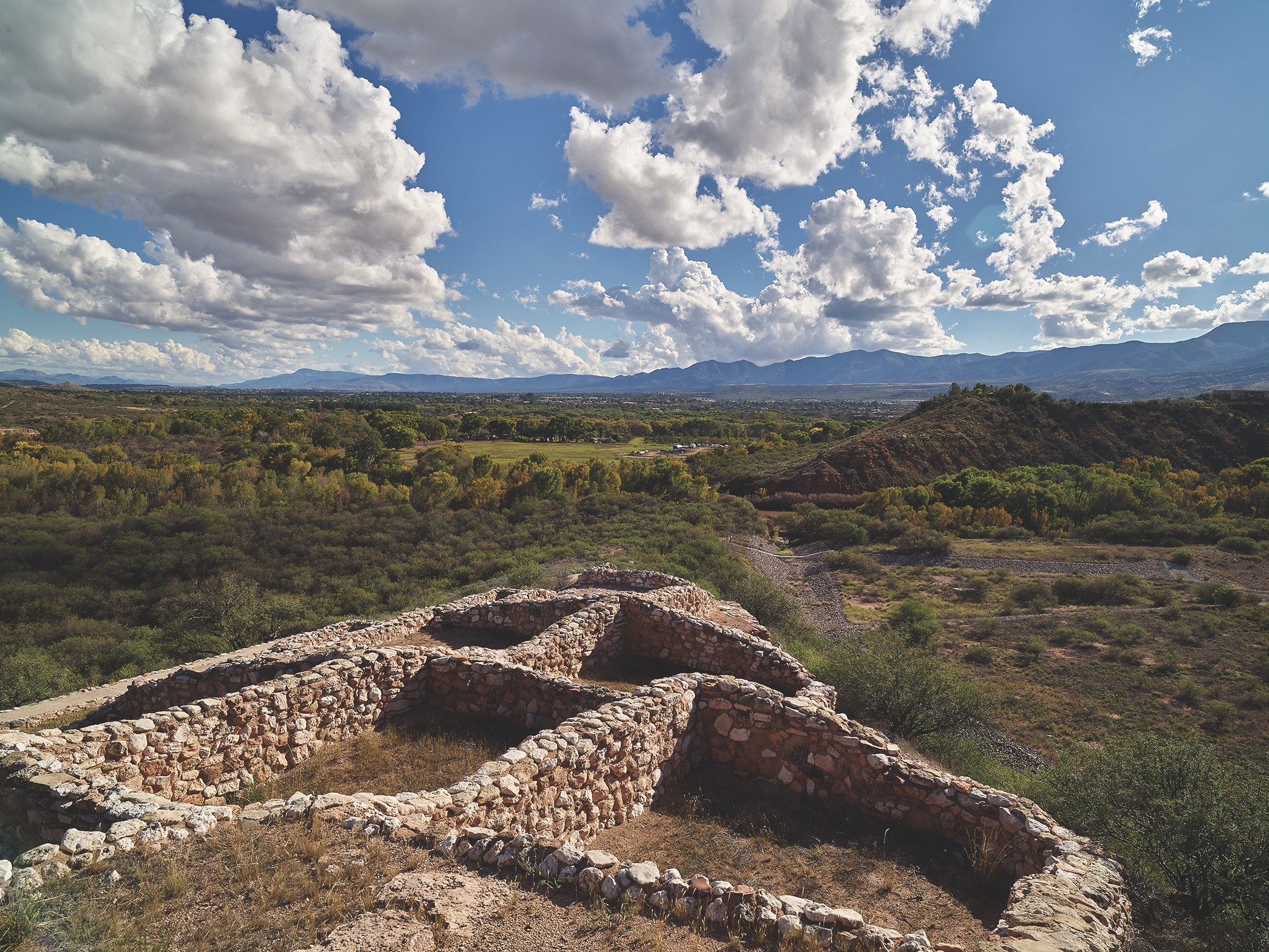 Tavern Grille occupies the former Rialto Theater that opened in 1923. The adjacent Tavern Hotel was converted from a 1925 grocery store. Iron Horse Inn is a 1930s motor court that's been modernized and now features a courtyard where Ford deuce coupes parked 90 years ago.
Larry's Antiques, in an old feed store at the Main Street curve, has a vast trove of Old West collectibles and more recent Americana keepsakes. 
Other popular attractions in Cotton-wood and the Verde Valley are Dead Horse Ranch State Park and Verde Canyon Railroad.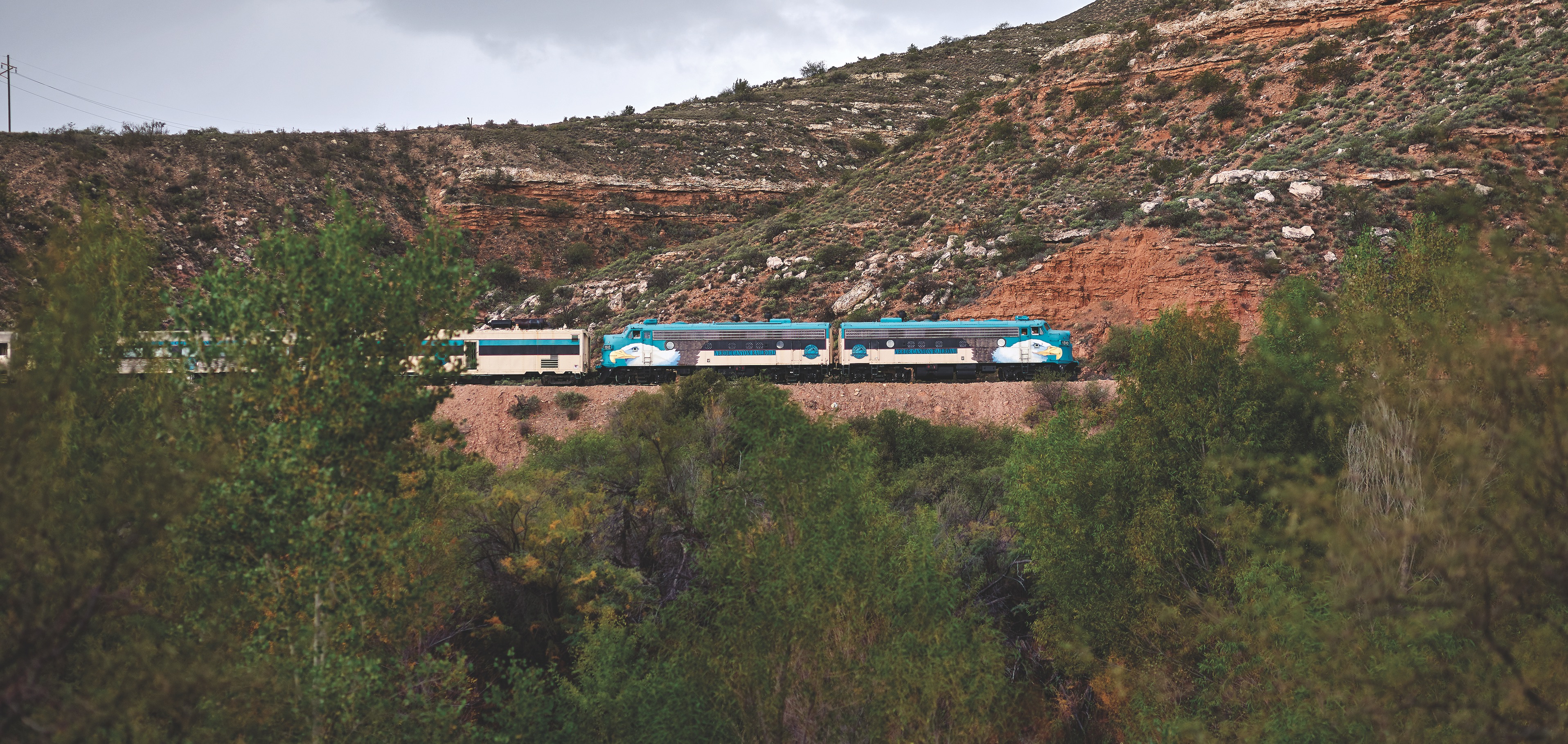 Trail Horse Adventures offers trail rides in the state park and along the river. The park is also popular for camping with 106 RV sites,17 non-electric spots for tents and bathrooms with showers. 
The scenic railway departs from a depot in Clarkdale four miles from Cottonwood. The train runs daily along the Verde River past Sycamore Canyon. Eagle sightings are not uncommon, and it passes through some of the prettiest riparian and canyon landscapes in Arizona. 
The train runs 20 miles northwest to Perkinsville before heading back to Clarkdale. The depot at Perkinsville, which sadly is dilapidated, had a cameo role in the 1962 film How the West Was Won.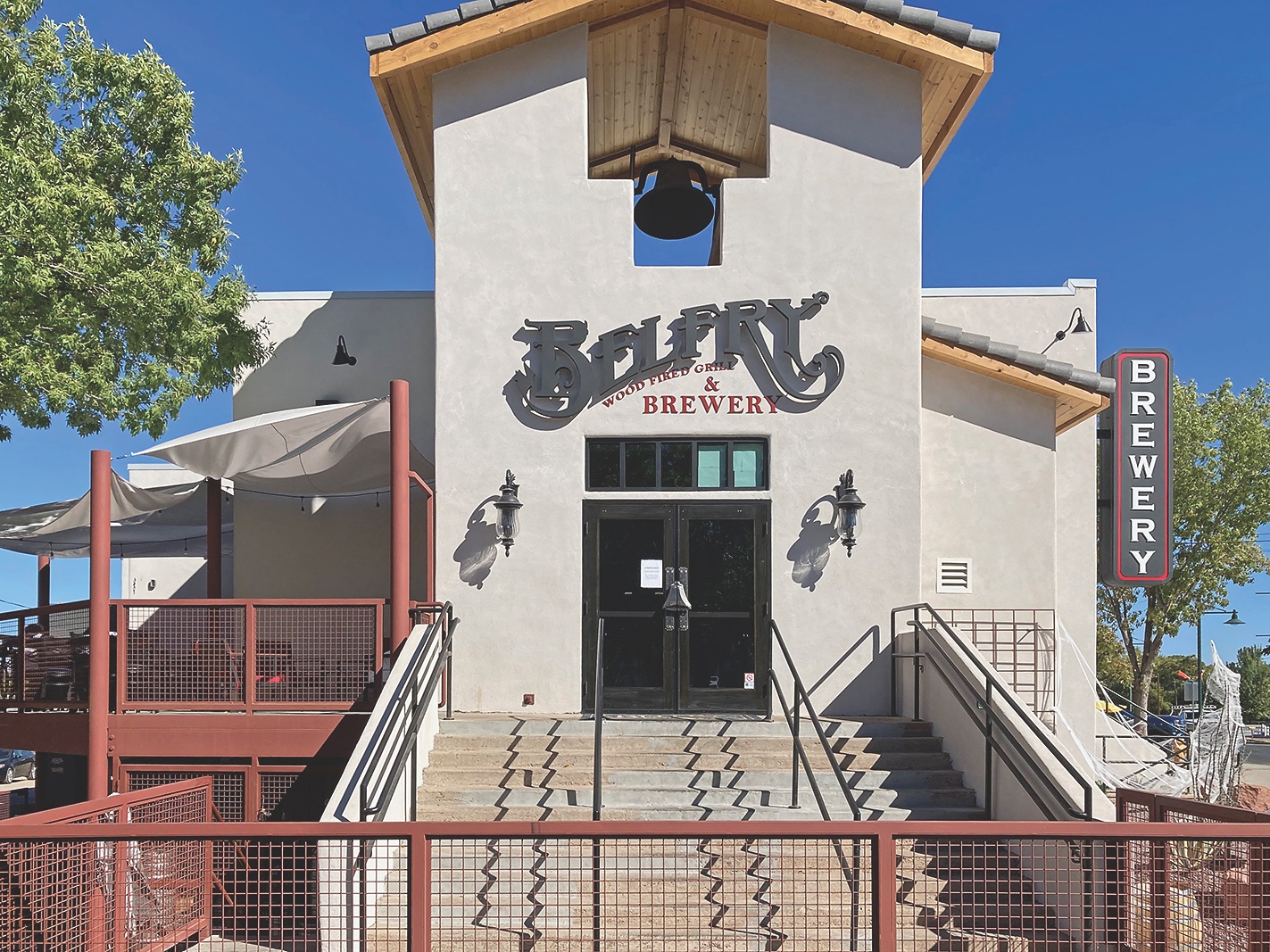 Verde Valley was also the setting for a Western filmed in 1967 called Stay Away, Joe, starring Elvis Presley, Burgess Meredith and Joan Blondell. Elvis played a mixed-race Native bull-riding champ who came home to save the family ranch. 
Reviewers called it one of Elvis's worst movies and noted that viewers stayed away from Stay Away, Joe. But it did get high marks for showing the scenery around Cottonwood and Sedona, where dozens of Westerns were filmed. 
Where History Meets the Highway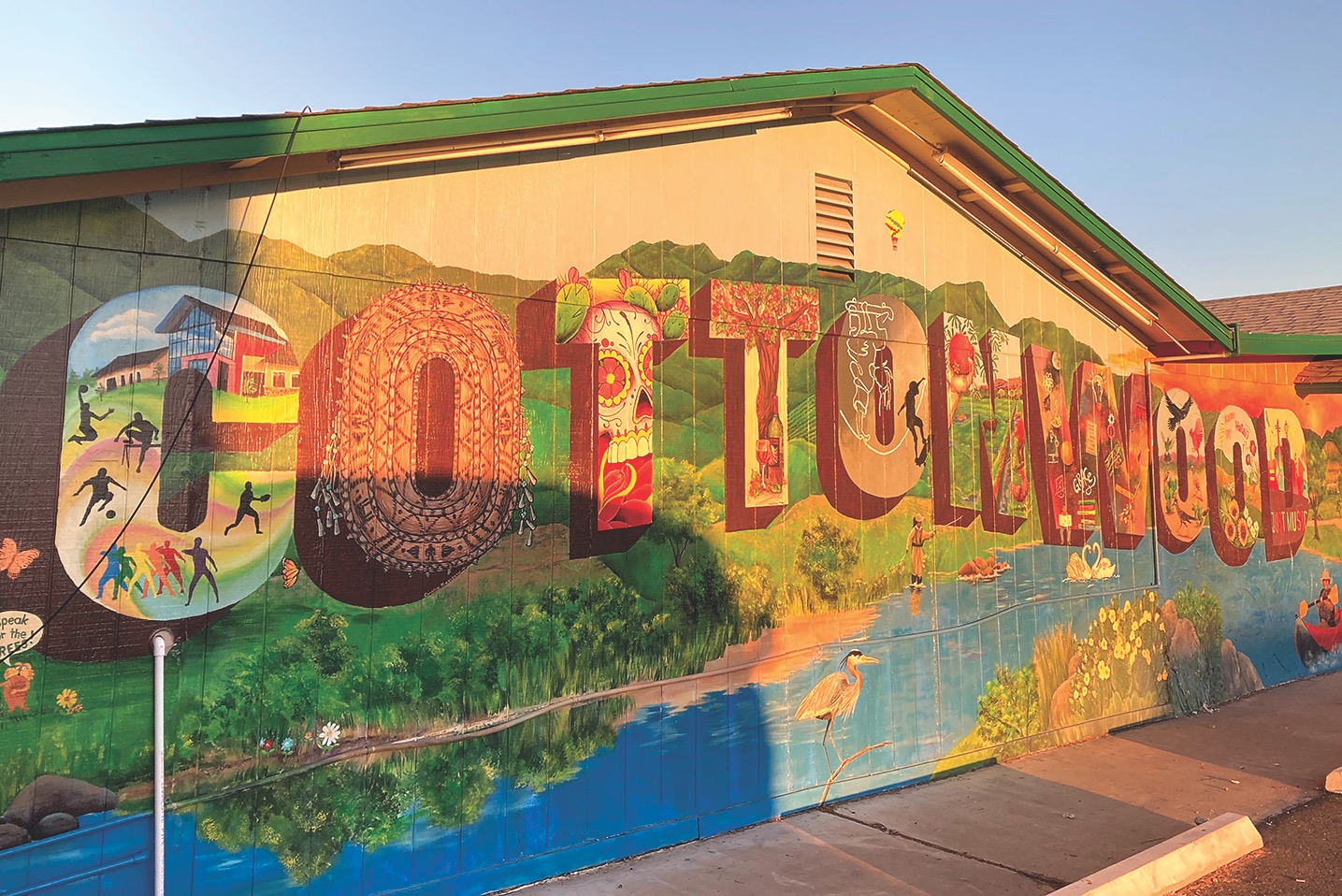 First Stop
Cottonwood Chamber of Commerce
849 Cove Parkway, Suite C  
CottonwoodChamberAz.org
Hot Time in Old Town Tonight
Blazin' M Ranch welcomes city slickers to its Old West town, featuring a dinner show of Western music, chicken, ribs and cowboy beans. 
BlazinM.com
Sip It, Sip It Good!
Explore the Verde Valley Wine Trail with eight tasting rooms in Cottonwood's Old Town, including Merkin Vineyards, operated by Maynard James Keenan, front man for Tool,
a progressive rock band.
VVWineTrail.com
Ride The Rails
Get aboard Verde Canyon Railroad in neighboring Clarkdale for a scenic ride up the Verde River to Perkinsville, a tiny ranching hamlet where MGM filmed scenes from How the West Was Won.

VerdeCanyonRR.com
End Of the Trail Lodging
Iron Horse Inn is a vintage motor court, built with river rock. A comfy courtyard for guests has replaced the enclosed parking area.
IronHorseOldTown.com
Beer in a Baptist Church
Belfry Brewery occupies a century-old Baptist church that's been converted for serving IPAs, pale ales and wood-fired pizzas.
BelfryBrewery.com