A backroads tour of the Western author's two favorite states leads to small towns,

 

historic sites and awe-inspiring natural wonders.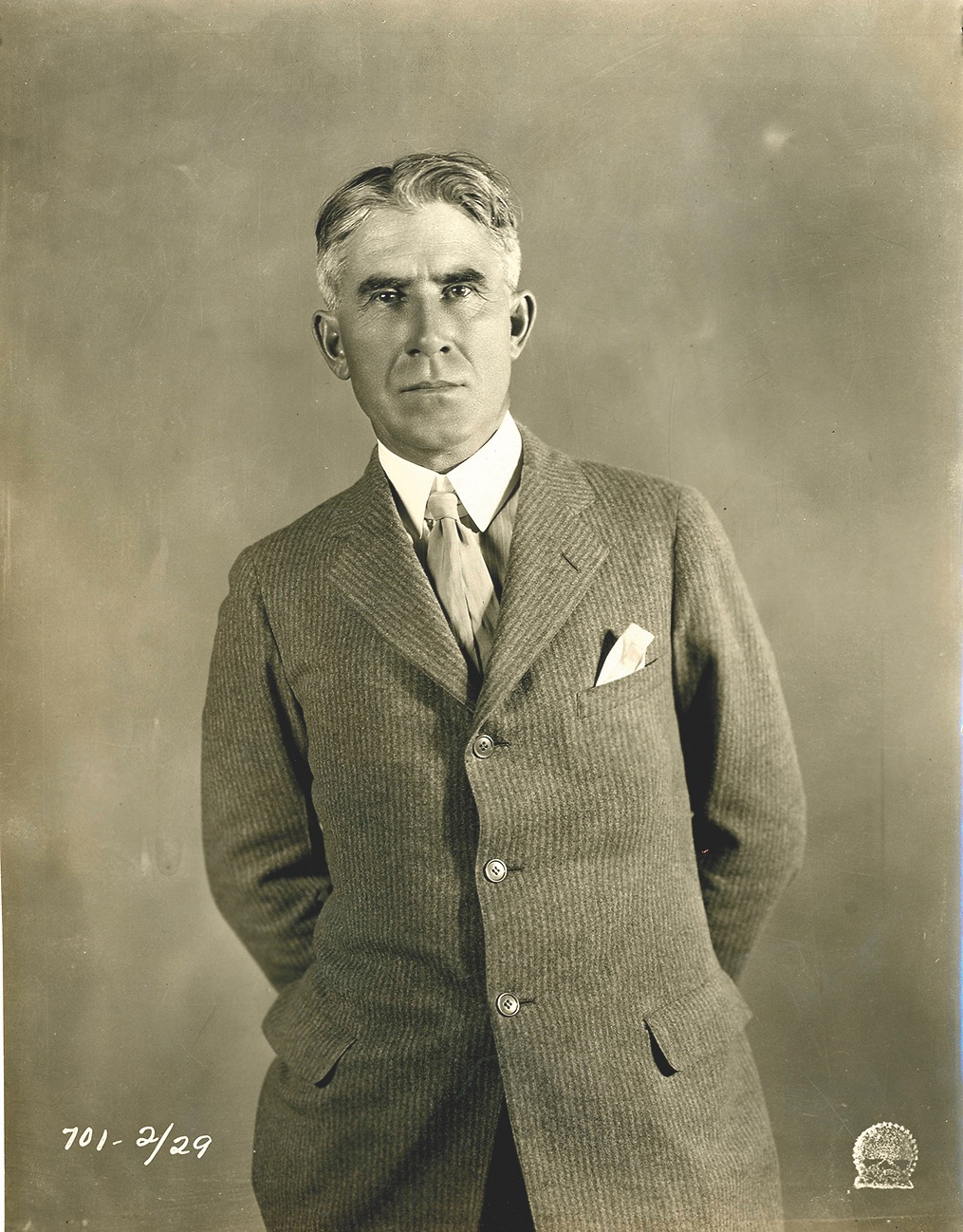 The feud wasn't as bloody as the one Zane Grey wrote about in To the Last Man, but one thing is certain: Grey could carry a grudge.
If you believe some media reports, the vendetta started in 1929 when Grey appealed to Arizona's game warden to hunt bears that were "hugging many of his delectable pigs to death" near his cabin along Tonto Creek below the Mogollon Rim east of Payson—two weeks before bear season began. Another, more believable, report said he arrived two weeks early, unaware that the state had moved back bear-hunting season. Either way, the warden refused to issue Grey a hunting license.
Grey was an avid hunter and angler. In 1924, Winchester Repeating Arms Company presented him an 1895 sporting rifle (which now is part of the Cody Firearms Collection at the Buffalo Bill Center of the West in Cody, Wyoming). He had visited Arizona often and painted that state's landscape in prose that was a deeper shade of purple than his Utah sage.
He and his wife, Dolly, honeymooned at the Grand Canyon's El Tovar Hotel in 1906. He once told Flagstaff's The Coconino Sun that "no place in the west calls to me as does the broad and magnificent stretches of open country…. The vastness, the color and magnificence of Arizona is incomparable." He had built his cabin in 1920-21 in his beloved Tonto Basin with views of the Mogollon Rim, the setting for many of his novels.
Many film adaptions of Grey's novels had been shot on location across the state.
Insulted? That was just part of it. Grey said he had spent $30,000 in Arizona just to write To the Last Man. In 1930, Time magazine reported Grey as saying: "But this is not the only reason I shall not write any more about Arizona.… The Game Commission and the Forest Service have gone over to the commercial interests.… The Grand Canyon on the North Rim is a tin-can gasoline joint, and the hunting season is a shambles."
Seeing an opportunity, New Mexico Governor Richard C. Dillon extended Grey this offer: "I want to suggest that you move bag and baggage over to New Mexico," the Santa Fe New Mexican reported, "where you will find a rich field for your marvelous genius, where our Game Department will treat you fair and square, where you will find a powerful landscape and a local history teeming with thrilling and brilliant romance—and in readiness for your masterly pen. Also, where you will find a warm welcome from our people. Think it over."
New Mexico didn't replace Arizona as Grey's mecca, but he never returned to Arizona.
The First Chapter
Born in 1872 in Zanesville, Ohio (check out the National Road-Zane Grey Museum), Pearl Zane Grey grew up to become a baseball player and dentist. 
"As a dentist, he entertained his patients with stories of his prowess as a fisherman," The Albuquerque Tribune wrote after Grey's death in 1939. "One of them encouraged him to write those tales, and thus began the career of Zane Grey."
His first novel, Betty Zane (1903), was set in frontier West Virginia. His first success was The Heritage of the Desert (1910), set between the Grand Canyon and the Utah border. He later settled in Altadena, California, but traveled to the locations he would write about. Riders of the Purple Sage (1912), set along the Arizona-Utah border, launched him to superstardom. He didn't always wow critics, but as scholar Charles G. Pfeiffer wrote in 1989: "at one time in the United States he ranked only behind the Bible and McGuffey's Readers in sales."
Of Grey's 58 adult Western novels, Pfeiffer cites 23 that are at least partially set in Arizona. Second place is New Mexico with seven. But Grey wrote fiction. He moved things around to fit his story.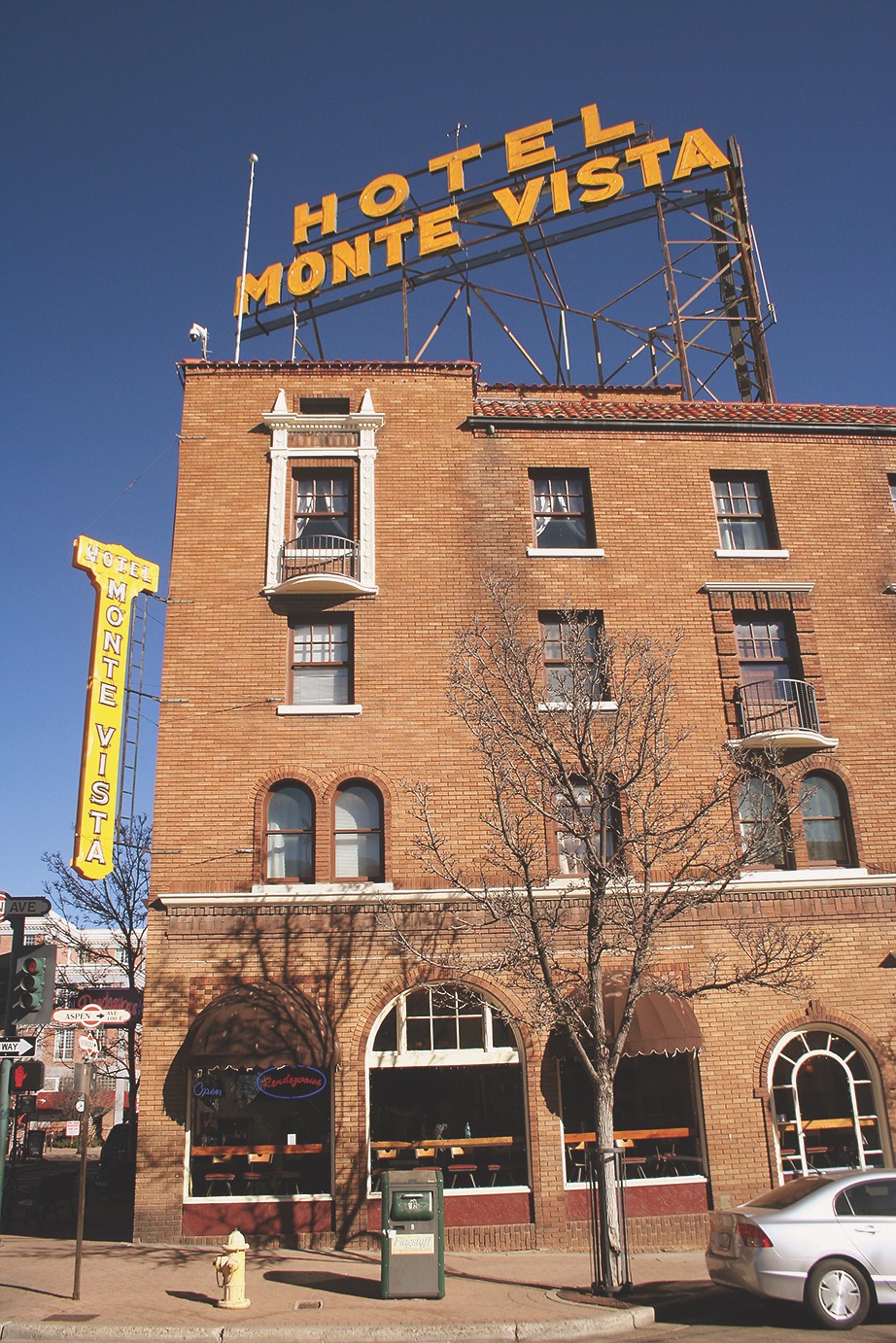 Arizona
Most of the Arizona novels were set in the Rim Country, which he first visited in 1918. From 1921 to 1929, he came to hunt, fish and write, including To the Last Man (1922), based on the Tewksbury-Graham Feud in the Pleasant Valley, and Under the Tonto Rim (1926). Though he had disowned Arizona by the time the books were published as novels, Grey's Arizona Ames (1932), Code of the West (1934) and Arizona Clan (1958) also were set in the region.
The Tonto Basin cabin burned in the massive 1990 Dude wildfire that killed nine firefighters, but a replica was built and dedicated in 2005 as part of Payson's Rim Country Museum.
Grey wrote part of Riders of the Purple Sage at Flagstaff's Weatherford Hotel. He also contributed funds for Flagstaff's Hotel Monte Vista, which opened in 1927. 
The Call of the Canyon (1924) took place around Oak Creek Canyon; 30,000 on the Hoof (1940) on the Mogollon Rim; and The Deer Stalker (1949) around the Grand Canyon. The Rainbow Trail (1915), Lost Pueblo (1954) and The Vanishing American (1925) were set on the Navajo Nation. The 1925 silent film adaptation of the latter is arguably the best movie made from a Grey novel.
He visited Southern Arizona, too. Desert Gold (1911) is in the "silken seep of sifting sand" near the Mexican border. Grey's 1923 short story "Tappan's Burro" mentions the Lost Dutchman's Mine near Apache Junction (Superstition Mountains Museum).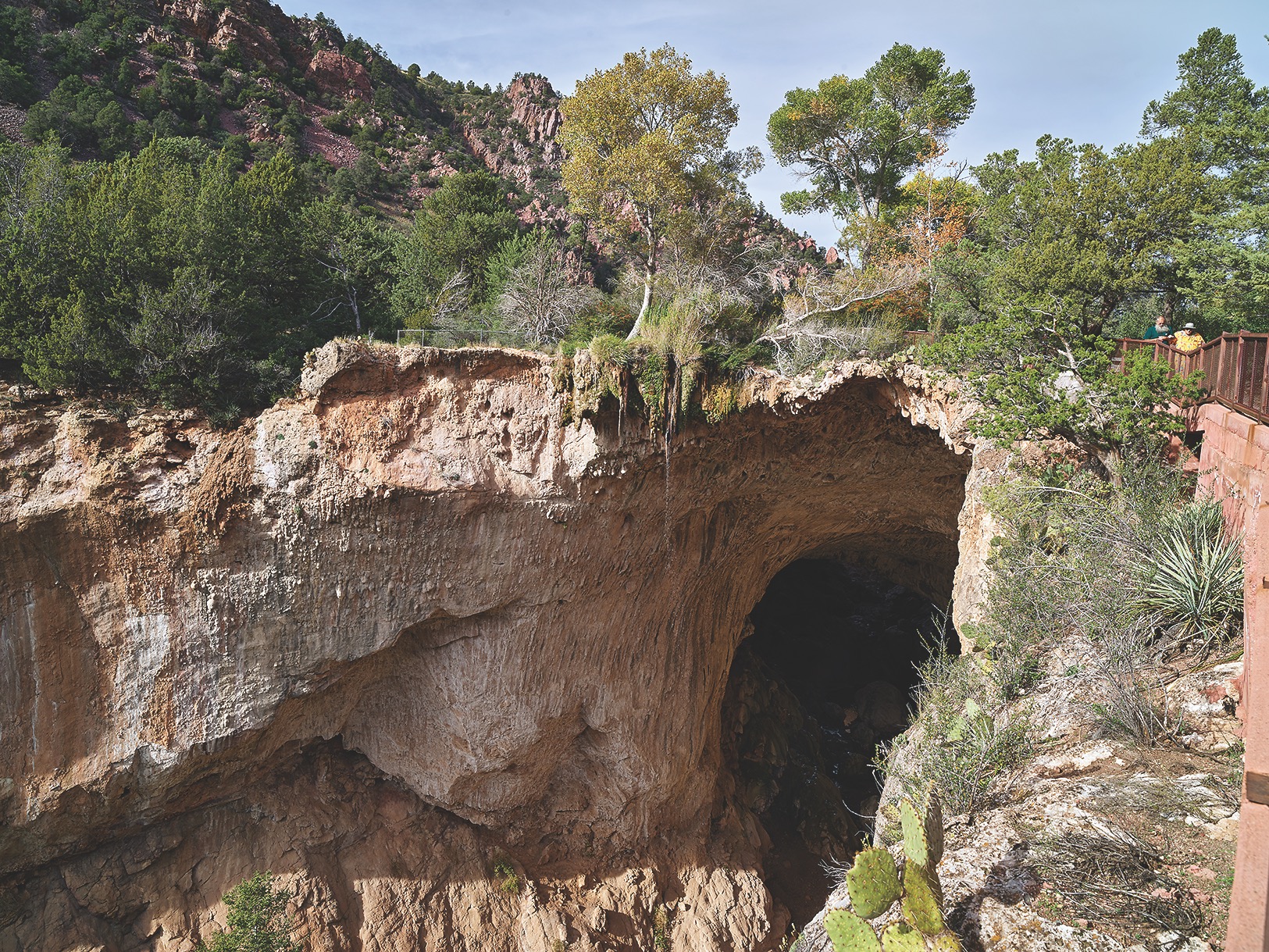 New Mexico
The Lost Wagon Train (1936) is set in northeastern New Mexico along the Santa Fe Trail, while Knights of the Range (1939), loosely based on the Maxwell Ranch, is set in Cimarron (Aztec Mill Museum).
The village of Magdalena pops up in Valley of Wild Horses (1947), while the Peloncillo Mountains near New Mexico's Boot Heel appear in The Light of Western Stars (1914). One of Grey's most interesting novels, The Shepherd of Guadaloupe (1930), takes place around Las Vegas, New Mexico (City of Las Vegas Museum), and is set immediately after World War I. 
While his New Mexico writings weren't as numerous as Arizona, Grey played an important part in New Mexico tourism. As Kevin S. Blake wrote for Geographical Review in 1995: "In The Vanishing American, he further popularized the desert by calling it a 'land of enchantment,' a phrase New Mexico adopted as its slogan in the 1930s."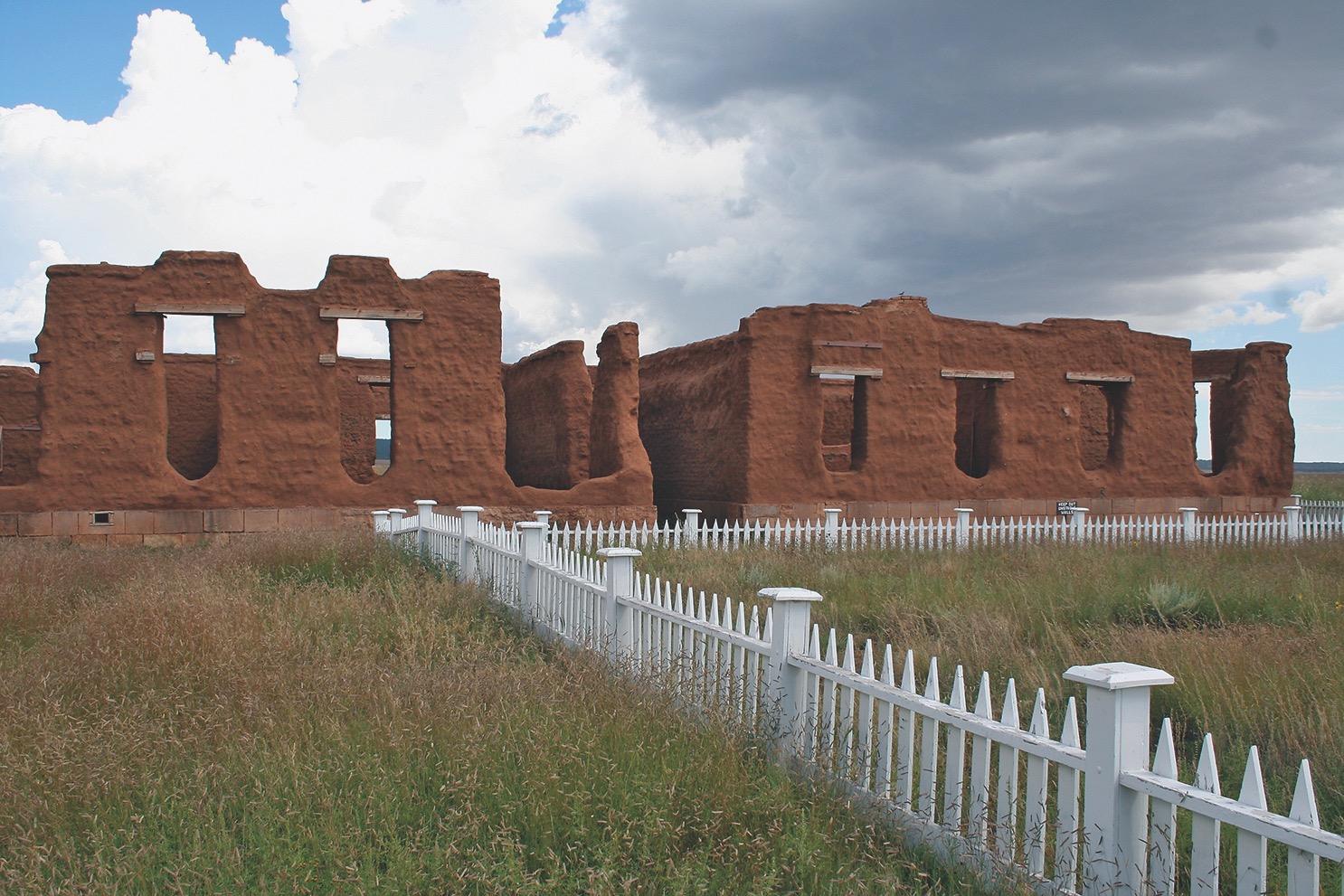 Epilogue
Zane Grey died of a heart attack at his Altadena home on October 23, 1939. In the 1960s, Arizona eventually called a truce by attempting to name a stretch of Highway 260 the Zane Grey Highway. That didn't sell nearly as well as The Rainbow Trail (1915), though, and today the road is more often known as General Crook's Trail.
And New Mexico? Well, it discovered Tony Hillerman.
A Wide Spot in the Road
Red Rock Park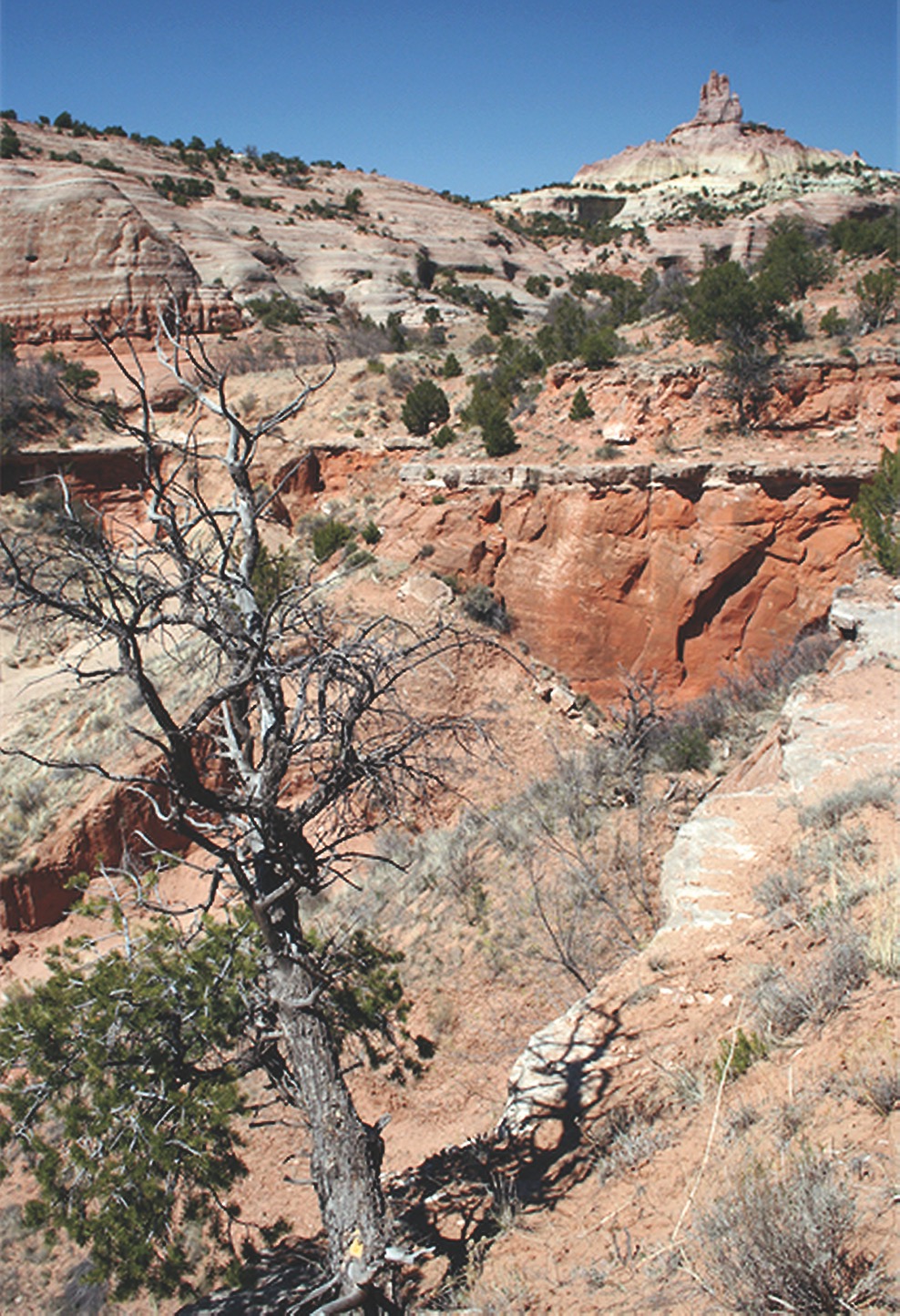 The Navajo Nation has Monument Valley, Arizona has Old Tucson and Sedona, but an often-overlooked Western film setting is Red Rock Park, just east of Gallup, New Mexico.
While filmmakers discovered Gallup as early as 1915 (The Great Divide), the park's red cliffs, Pyramid Peak, Church Rock and other sites might be familiar to fans of 1940s-50s Westerns. Pursued (1947), Four Faces West (1948), Colorado Territory (1949), Ambush (1950), Rocky Mountain (1950), Raton Pass (1951), Escape from Fort Bravo (1953) and Fort Massacre (1958) are among the Westerns filmed there.
The park includes a campground (reservations required) and trails. It is also site of the Gallup Intertribal Ceremonial each August. In 1922, Zane Grey attended the inaugural Indian Pageant and Celebration and called it a great success. GallupNM.gov
Good Eats & Sleeps
Good Grub
The Grill at Hacienda Del Sol, Tucson, AZ
Buffalo Bar & Grill, Payson, AZ
La Posta De Mesilla, Mesilla, NM
Magdalena Café, Magdalena, NM

 
Good Lodging
White Stallion Ranch, Tucson, AZ
Hotel Monte Vista, Flagstaff, AZ
Castaneda Hotel, Las Vegas, NM
El Rancho Hotel, Gallup, NM
St. James Hotel, Cimarron, NM