Fifty years after its release, Robert Aldrich's Western stands out as a classic in an era when the genre is waning.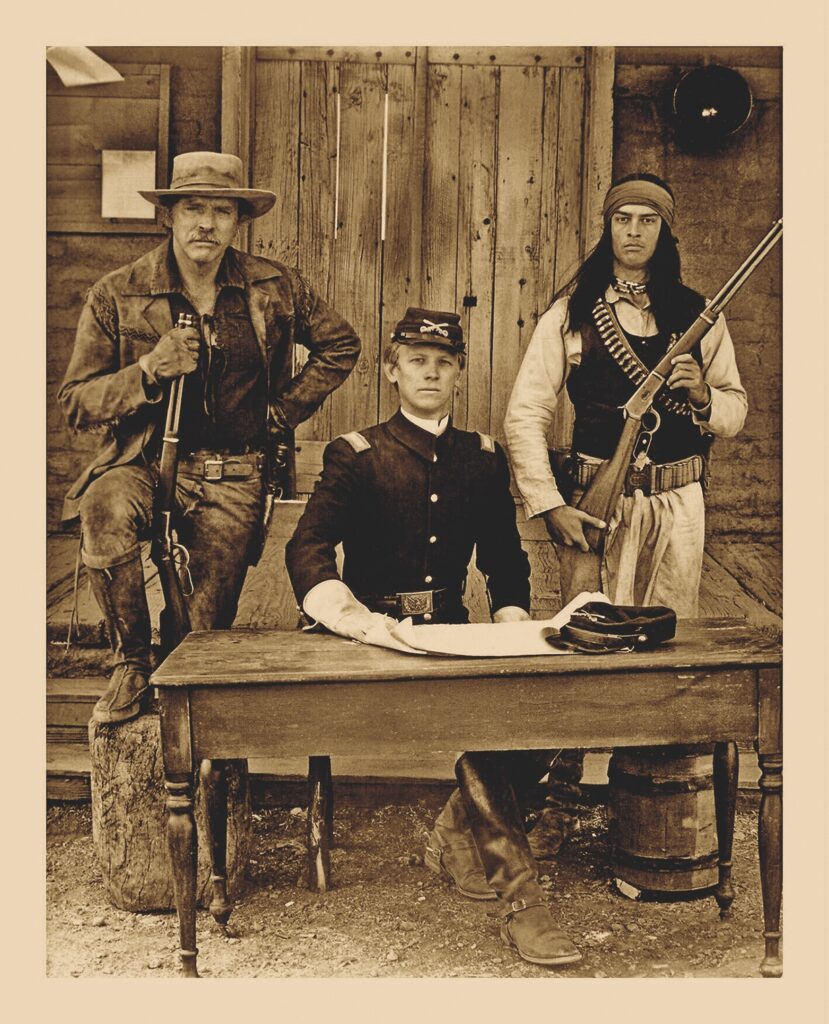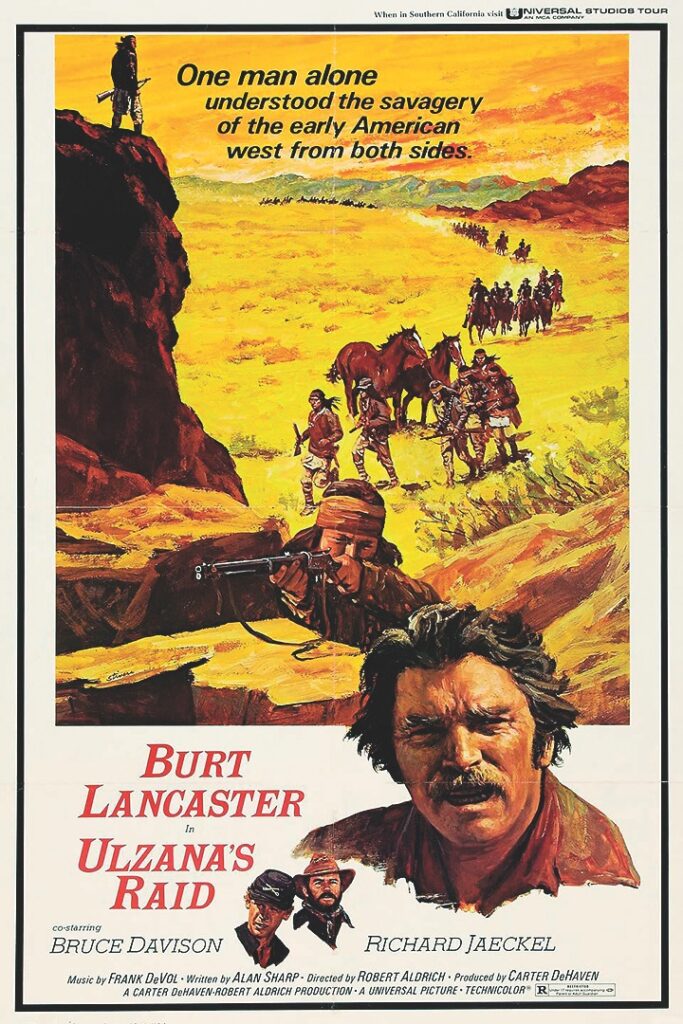 In 1972's Ulzana's Raid, the title character is an Apache war chief who escapes the San Carlos Indian Reservation with a handful of men and horses and wages a brutal war against White civilians. He's pursued by a cavalry unit, led by a green lieutenant (Bruce Davison), who slowly learns from an experienced but aging scout (Burt Lancaster). It may be the first Hollywood movie—certainly the first Western—to be openly critical of the United States' involvement in the Vietnam War. 
It's not what you'd expect from Robert Aldrich, the tough-guy director of The Dirty Dozen, but Aldrich was not who he seemed at first glance. He was born of the wealthy Rhode Island Aldriches, a cousin to Nelson Rockefeller, but the Great Depression turned Aldrich into a liberal Democrat; he was disowned by his family. 
The script was by a Scot, Alan Sharp, who had just written The Hired Hand. Bruce Davison tells True West, "Alan Sharp [said] he wanted to make an allegory using all of John Ford's characters, where everybody gets deeper and deeper into the big muddy, and everybody gets killed." 
Davison, the rat-fancier from Willard, was not an obvious choice for a Western. But in fact, he says, "I was a stable boy in Pennsylvania for a day camp, so I grew up around horses." At his audition, the "first thing I said was, 'Mr. Aldrich, The Sand Pebbles is one of my all-time favorite movies.' And he said, 'Well, that's my friend Robert Wise's film, son.' He later told me, when we were friends, that he thought I was so stupid that I was perfect for the part." Looking 19, rail-thin, blond and blue-eyed, with an unlined face, he was the spitting image of Claude Jarman, Jr., John Wayne's trooper son in Rio Grande, but with the sheltered arrogance of Henry Fonda's Lieutenant Thursday in Fort Apache. 
Burt Lancaster had been a star since the late 1940s and starred in Western classics like Gunfight at the O.K. Corral and The Unforgiven. He'd already done two important Westerns with Robert Aldrich, Vera Cruz and Apache, playing the escaped Apache chief, Massai. But Apache was the story of a man trying to adapt to a foreign society. Ulzana, played almost silently by Joaquín Martínez, was a man at war.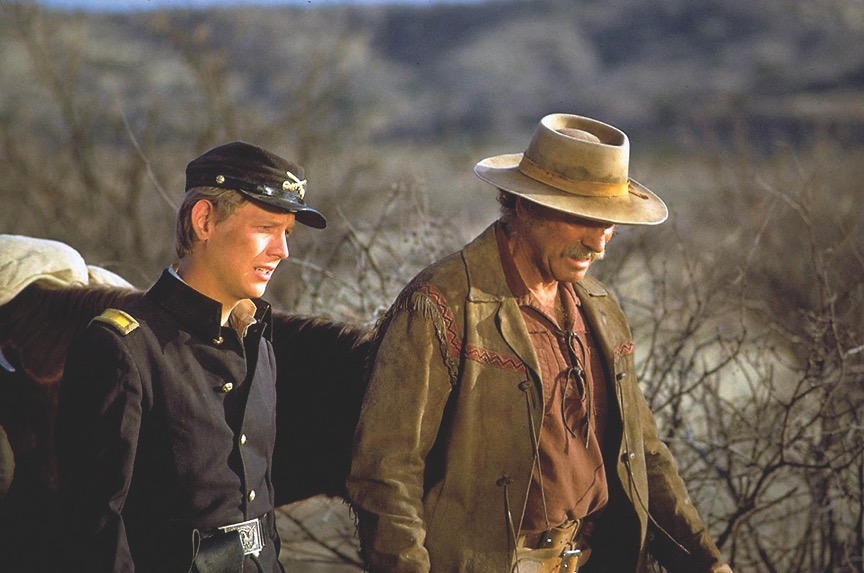 When Ulzana first escapes, Lancaster's McIntosh tells the brass what to expect from him: rape, torture and murder. And there's method to his cruelty. When, after killing all his victims, why is a woman raped and tortured, but not killed? To split up the soldiers, because Ulzana knows the woman will be sent with an escort back to the fort; they're stalked and killed along the way. 
Davison remembers, "There was one scene in particular. A soldier's bringing a woman and her son to the safety of the fort. Apaches jump up, and he rides off. The woman screams, 'Don't leave me!' He rides back, shoots her in the head," so she won't be raped, "gets tripped off his horse, then shoots himself in the mouth, so he won't be tortured. And they cut his heart out and start playing catch with it. Never seen anything like that before." 
While subsequent Westerns would become heavy-handed anti-Vietnam diatribes, Davison says Ulzana's Raid, "holds up today better than most, because it's not a preachy film. It's about human conflict, and what happens to winners and losers in a battle in which they have no alternative but to fight to the end." Davison's character goes from hating the Apaches to trying to understand them, through their Apache tracker, concluding that the soldiers are doomed.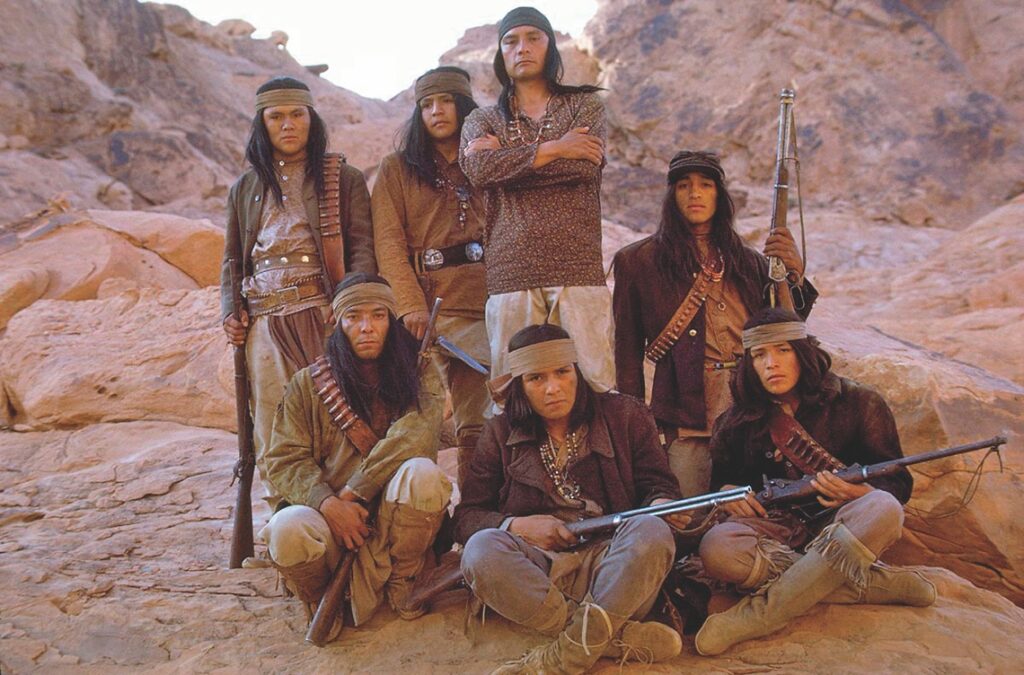 Despite the grim plot, Davison remembers, "I loved it. The first scene I had with Burt, the desert was behind us, and we had 30 seconds to get the shot. And I saw he was pulling his horse back; he was upstaging me," forcing Davison to turn away from camera to face Lancaster. "Instinctively, I did the same thing, and he said, 'Well, the young lieutenant is not as innocent as he seems, you little son of a bitch.' While Robert Aldrich said, 'What are you two guys doing off your marks? We're losing the light!'"
"I really liked [Lancaster], and he gave me some of the best acting advice, as a young kid starting out. I thought I was acting him off the screen—all the stuff I'm doing, and he's just standing there like a fireplug. Then I look at the rushes, and there's this little Chihuahua bouncing around a bulldog. 'You shouldn't do too much, son. Stick for the closeups, so the camera can see what you got. I've got this marvelous head of hair, the baby blues, the pearly whites. I work with them.' It was like that every day; there was always something to learn."
Still an extremely busy actor, Davison says, "I look back on Ulzana's Raid over all these years, and it was probably the most fun I ever had, because I got to live my childhood fantasies."
BLU‑RAY REVIEW
BUCK AND THE PREACHER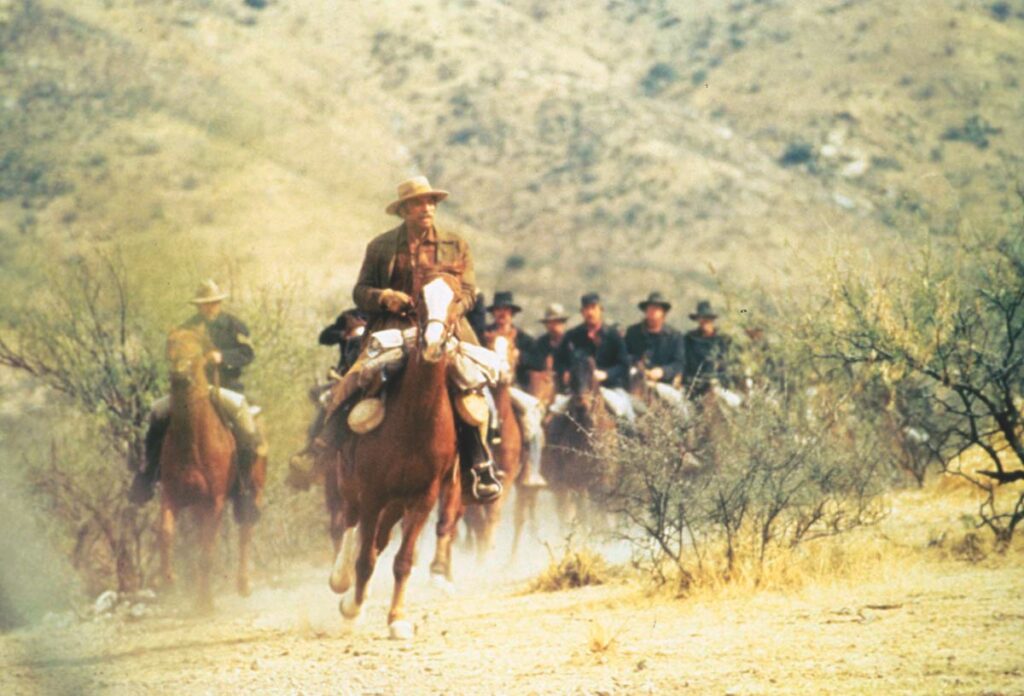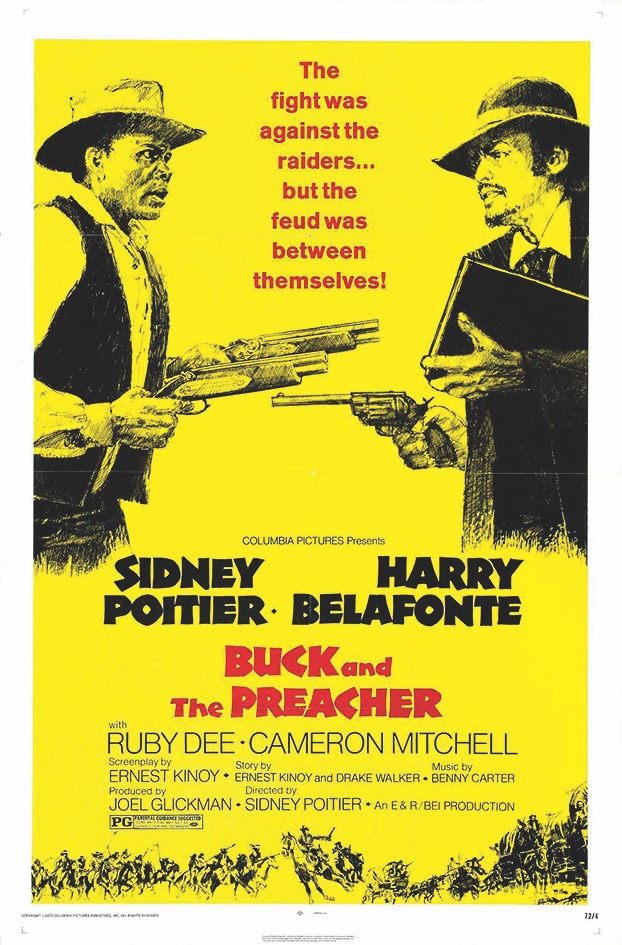 (Criterion – Blu-ray, $39.95) Post-Civil War Buffalo Soldier-turned-wagon master Buck (Sidney Poitier) leads freed slaves West, but Deshay (Cameron Mitchell) and his men, paid by Louisiana farmers, are killing and burning, trying to drive them back to farm work in the South. Buck reluctantly joins up with hustling Preacher (Harry Belafonte), who killed his master and took over his scam. An entertaining and thought-provoking mix of humor, determination and desperation, the Durango-lensed film is probably the first mainstream Western in which all the principals, as well as director Poitier, are Black. The uneasy alliance between Blacks and Indians is unusually convincing. While all the performances are strong, Ruby Dee is most affecting as a woman who wants children with Buck, but only when they reach a place where she'll feel free.  
Henry C. Parke, Western Films Editor for True West, is a screenwriter, and blogs at HenrysWesternRoundup.blogspot.com. His book of interviews, Indians and Cowboys, will be published later this year.