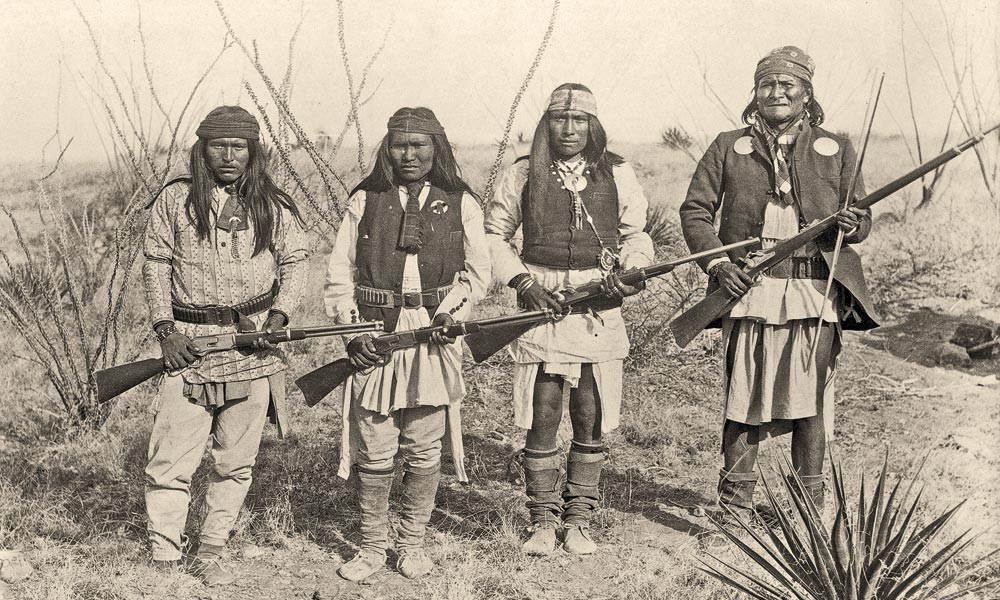 He was known as one of the bravest of Geronimo's warriors, a sharpshooter who never wasted a bullet. He also helped other warriors get their man—Juh successfully killed Chiricahua Apache killer Lt. Howard Cushing in Arizona Territory in 1871 thanks to a tip from Yanosha. Toward the end of the Apache Wars, Yanosha often sat at Chiricahua leader Geronimo's right in the councils of warriors.
Originally a member of his cousin Chatto's band, Yanosha was born probably in the 1850s. He was related to Chief Naiche, youngest son of Cochise, and Yanosha's sister, Shegah, was Geronimo's fourth wife.
Yanosha mentored Geronimo's nephew Jasper Kanseah, born around 1872, in the art of war. Kanseah remembered Yanosha serving as a scout under Chatto in 1883. Not wanting to scout against his own people, Yanosha joined Geronimo when he fled the reservation in May 1885 until Geronimo's surrender in September 1886 that exiled the Apaches to Fort Marion in Florida.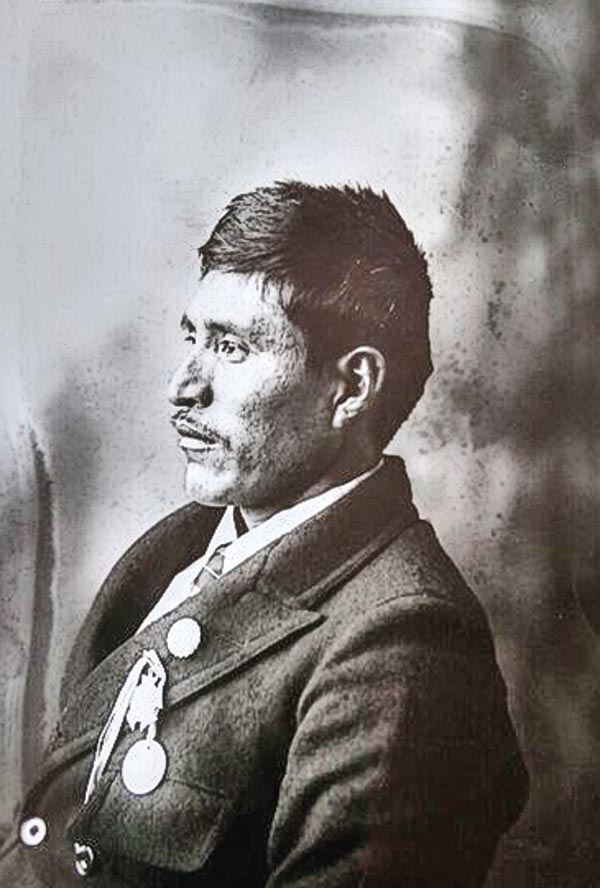 After a yellow fever scare moved the Apaches to Mount Vernon Barracks in Alabama in 1888, Yanosha joined a scout company. During one company maneuver, when two deer took flight, an officer sent the Chiricahuas after them. After a pursuit of several miles, they cornered their prey. Yanosha hamstrung the buck with his knife when it charged him.
"Not a word of command was given," Lt. Allyn Capron reported, "but they all seemed to know instinctively" what to do.
Yanosha did not fear Geronimo. As Lt. Charles Gatewood's Chiricahua emissaries Charles Martine and Kayihtah approached Geronimo's Mexican hideout in the Sierra Madre Mountains in an 1886 search to locate the renegades, Kanseah reported their approach. Geronimo ordered them shot as soon as they were close.
"They are our brothers," Yanosha said. "Let's find why they come. They are brave men to risk this."
"They do not take the risk for us, but for the money promised by the White Eyes," Geronimo countered. "When they get close enough, shoot!"
"We will not shoot," Yanosha said. "If there is any more fighting done, it will be with you, not them. The first man who lifts a rifle, I will kill."
"I will help you," Fun said.
"Let them come," Geronimo said.
"Come up," Yanosha called down. "Nobody is going to hurt you."
He survived 27 years as a prisoner of war and settled with his wife, Rachel Tsikahda, and 161 fellow Chiricahuas on the Mescalero Apache Reservation in southeastern New Mexico in 1913.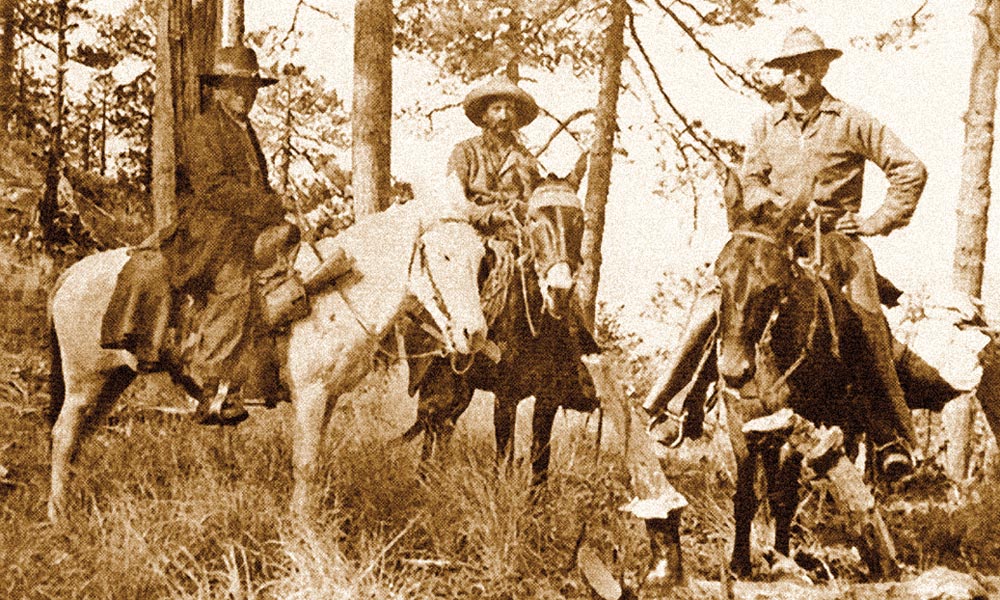 Yanosha returned to Mexico with some friends in 1928, looking for a rumored cache of gold. In 1937, he helped guide Dr. Helge Ingstad's expedition in search of a "lost" band of Apaches.
He lived into his 90s or possibly early 100s, dying in 1954. Four of Yanosha's children had died as prisoners of war at Fort Sill in Oklahoma Territory. One son, Homer, and a daughter, Wynona, survived to carry on the family legacy.
Ronald Terry Brown studies Apache history and lifeways; his novel, The White Painted Woman, shares the history of Mescalero Apaches and 9th Cavalry Buffalo Soldiers.