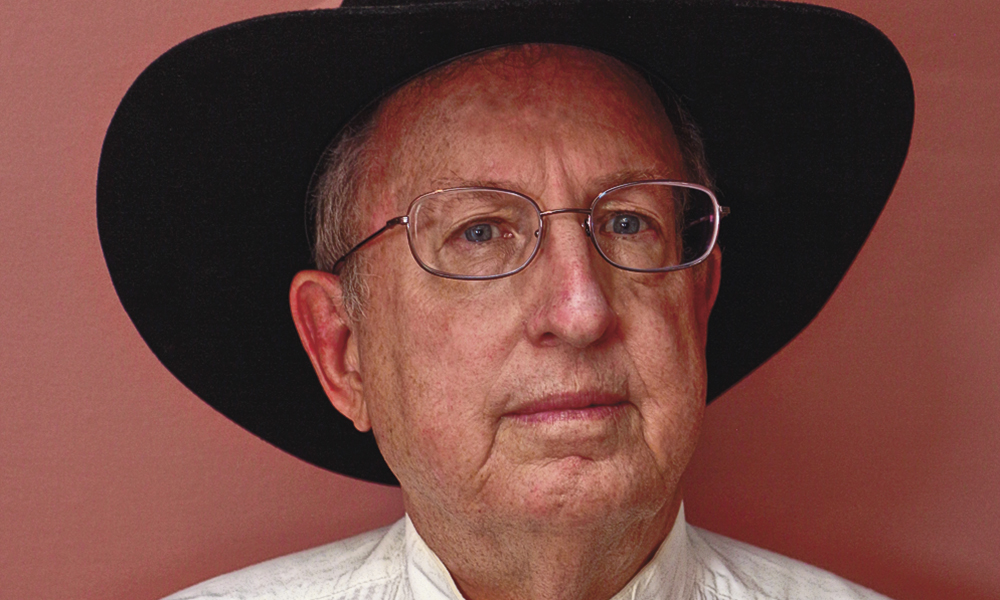 Raised in Detroit, Michigan, and retired from teaching at the American University in Washington, D.C., Bob Love found himself linked to the West's most storied locale, Tombstone, Arizona, when his father, Harold, with other investors, purchased the O.K. Corral in 1963. As the owner of the gunfight site, Bob works hard to respect the past, while also trying to appeal to a generation brought up on Facebook and cellphones. Like his father before him, Bob has a hand in helping keep Tombstone's frontier history alive, whether he's watching out for the fate of The Tombstone Epitaph newspaper or ensuring his family businesses maintain historical accuracy.
My father, Harold, did his best to make Tombstone a destination tourism site in Arizona, the "Williamsburg of the West." He worked to preserve and restore many of Tombstone's most important landmarks, including Schieffelin Hall, the Crystal Palace Saloon, Fly's Photographic Gallery and the O.K. Corral (which had gone bankrupt). He also took over The Tombstone Epitaph newspaper after its editor was killed in a plane crash, thus keeping alive what is now Arizona's oldest, continuously published newspaper.
The problem with Tombstone politics is that infighting hampers tourism promotion and growth.
The most recent controversy is that Tombstone's mayor just banned all the hawkers from Allen Street and is again rewriting the hawking regulations.
People don't realize what it takes to run a small business, particularly one focused on Old West history, in a small town like Tombstone, where many museums have been forced to close over the years.
Wyatt Earp is an example of a man who outlived his times.
Most folks don't know that since "Doc" Holliday was rooming in Fly's Photographic Gallery and Boarding House, the Cowboys may have been gathering in the vacant lot next door, just before the Gunfight Behind the O.K. Corral, in the hopes of confronting Doc.
The problem with the C.S. Fly photos is many of the portraits stamped "Fly's Photographic Gallery" were taken by his wife, Mollie, and not by him. Mollie continued to run the gallery for years after they separated in 1887.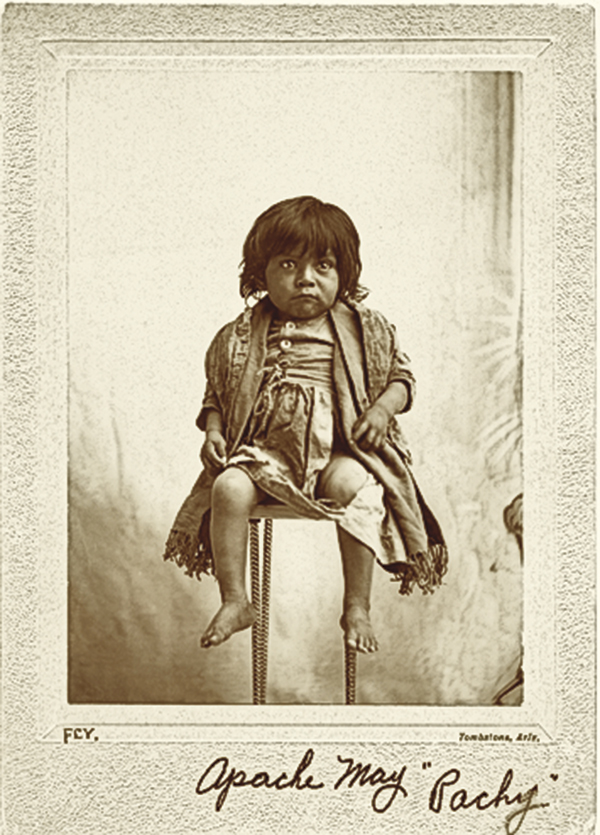 The Fly photo I am most proud of is of Apache May (above), the Indian baby John Slaughter literally picked up and took home. Slaughter brought her to Tombstone to show her off and have Fly take her portrait. She burned to death at age five.
My mother always said to value the strong role that women played in keeping Tombstone alive during its boom and bust cycles—from Nellie Cashman to Mollie Fly to "Big Nose" Kate.
History has taught me that historical events like the Gunfight Behind the O.K. Corral are much more complicated and much less random than they first appear.
Wish I had a nickel for every time someone said, "I'm your Huckleberry."
The simple story of the O.K. Corral's 1881 gunfight is not so simple. It involved politics, romance, stage robberies, cattle rustling, horse and mule thefts, gun laws, capitalism and even the Civil War.
The best movie about Tombstone is 1993's Tombstone—it's full of memorable lines, it's funny, and it's relatively historically accurate—and it's available on Blu-ray!
The next four years will determine whether Tombstone can increase the number of visitors, or whether tourism will gradually die as the generation that was brought up on TV Westerns passes away.
Tombstone should emphasize its authenticity rather than confuse visitors by mixing authentic buildings and incidents with Hollywood imitations. The truth is harder to market than fictions that correspond with the expectations of the listener, even though the truth is often more interesting.