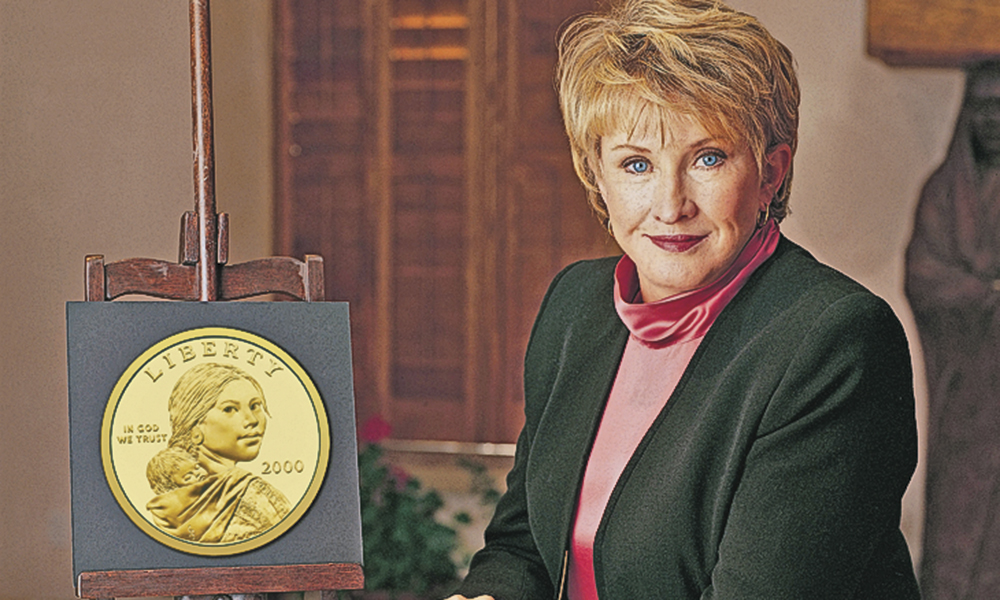 Sacagawea played a major role in the success of the first American expedition to cross the western portion of the United States. The teenaged Lemhi Shoshoni interpreter, peacemaker and guide rose to fame after traveling from 1804 to 1806 on that "long dangerous and fatigueing rout to the Pacific Ocean and back," wrote Lewis and Clark Expedition leader William Clark.
Her courageous accomplishment led to Sacagawea becoming, in 2000, the first woman minted on U.S. money…by a woman.
Glenna Goodacre designed the $1 golden coin—featuring Sacagawea carrying her infant son Jean Baptiste on her back, like she had during her famous journey—after
the famous sculptor's design won a contest. Yet she was not the first woman chosen
to design a coin for national circulation.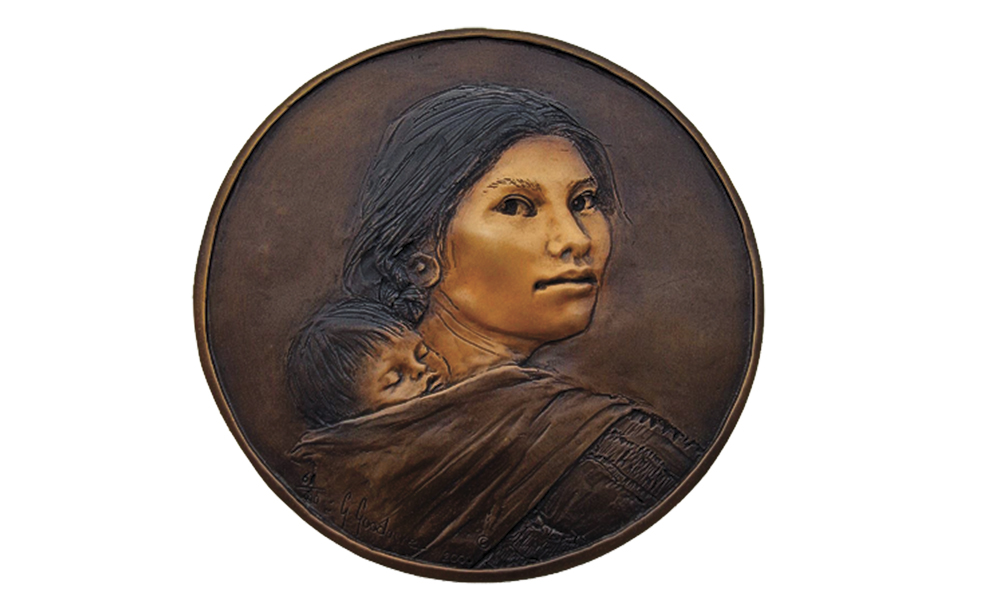 Laura Gardin Fraser was a notable coin designer who had fashioned, among other commemorative coins, the Oregon Trail Memorial half-dollar with her sculptor husband James Earle Fraser (who designed the buffalo nickel). Then Laura won a contest in 1931 to create a quarter in honor of President George Washington's 200th birthday. So why, then, is Goodacre's Sacagawea dollar the first circulating U.S. coin designed by a woman?
The quarter Americans carry in their pockets and wallets carries the design by John Flanagan. Treasury Secretary Andrew W. Mellon usurped the decision by the Bicentennial Committee and Fine Arts Commission and chose to go with a design by Flanagan instead. Thus, Goodacre not only earned the distinction of being the first woman to mint a woman on U.S. currency, but also her coin became the first circulating U.S. coin by a woman.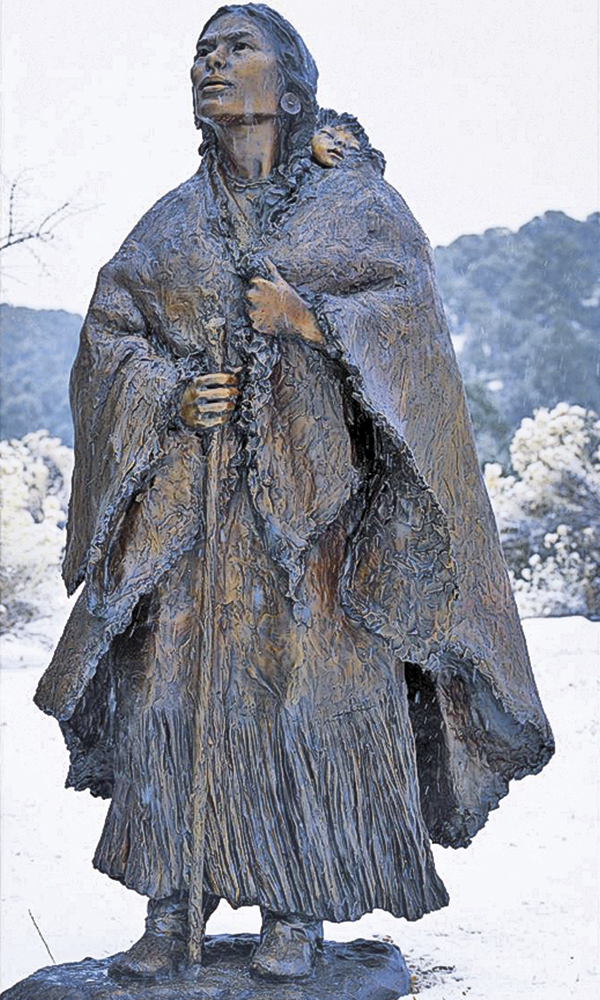 In 1999, the 200th anniversary year of Washington's death, Laura's design finally got minted, on a commemorative $5 coin. Having died in 1966, just before her 77th birthday, she never lived to see her Washington Quarter sculpture minted.
Goodacre not only lived to see her Sacagawea sculpture end up in people's pockets, but she also chose an interesting time in the coin collecting arena to retire from sculpting (last fall), destroy her molds for existing sculptures and auction off her personal collection (this April 6) at Arizona's Scottsdale Art Auction.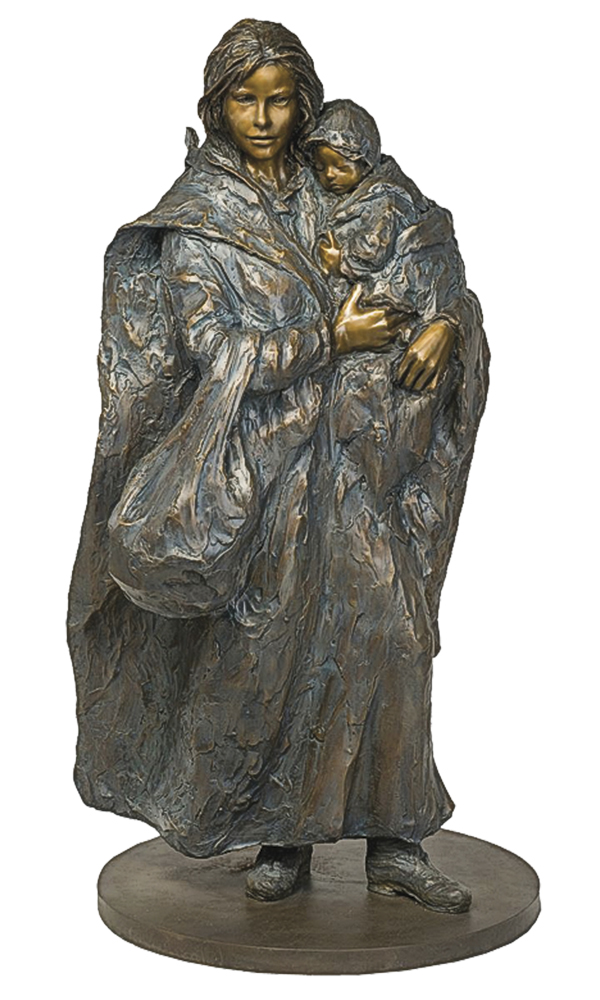 Last year, Americans learned the news that the U.S. Mint will add other courageous women to the nation's currency, most notably the escaped slave and abolitionist Harriet Tubman, who will replace Andrew Jackson on the $20 bill. That design will be released in 2020.
This year, as in years past, the Sacagawea coin will have a new American Indian on the tails side: Sequoyah, creator of the Cherokee writing system. In 2018, Sauk Olympian Jim Thorpe, over an outline of his ancestor Chief Black Hawk, will take his place.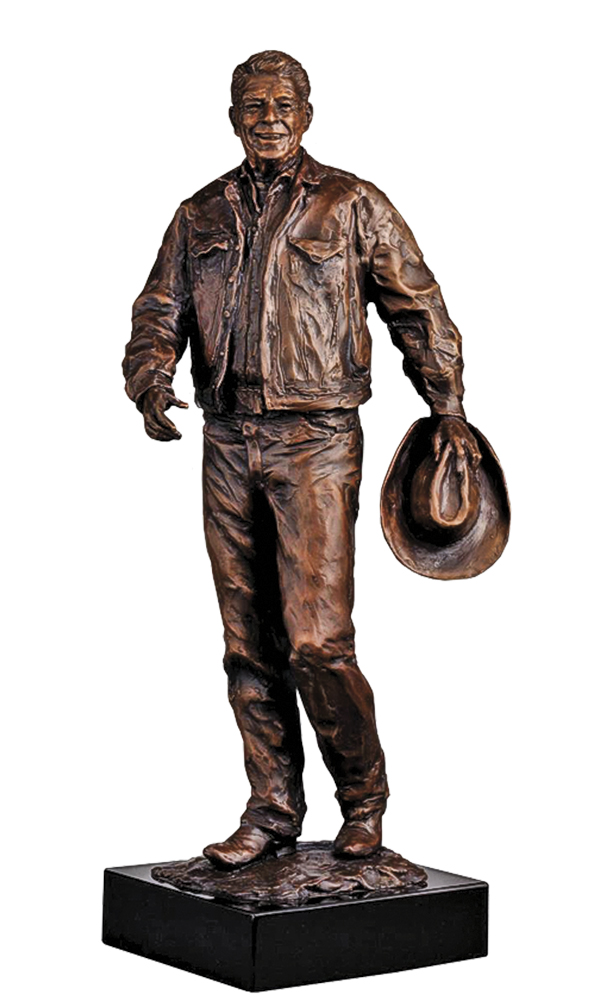 As for Goodacre, she retired with a bang in Scottsdale. Collectors made nearly $1.15 million on her art, but more than that, the April auction broke her artist record, with the $350,000 bid for her nearly 13-foot-wide, six-foot-tall bronze of children jumping over puddles.
The humanity she carved in those children's faces is a deft touch felt in all her art purchased by collectors at the auction, particularly those featuring that courageous young mother and babe, looking forward, about to tackle the next snowy pass on their monumental journey west.