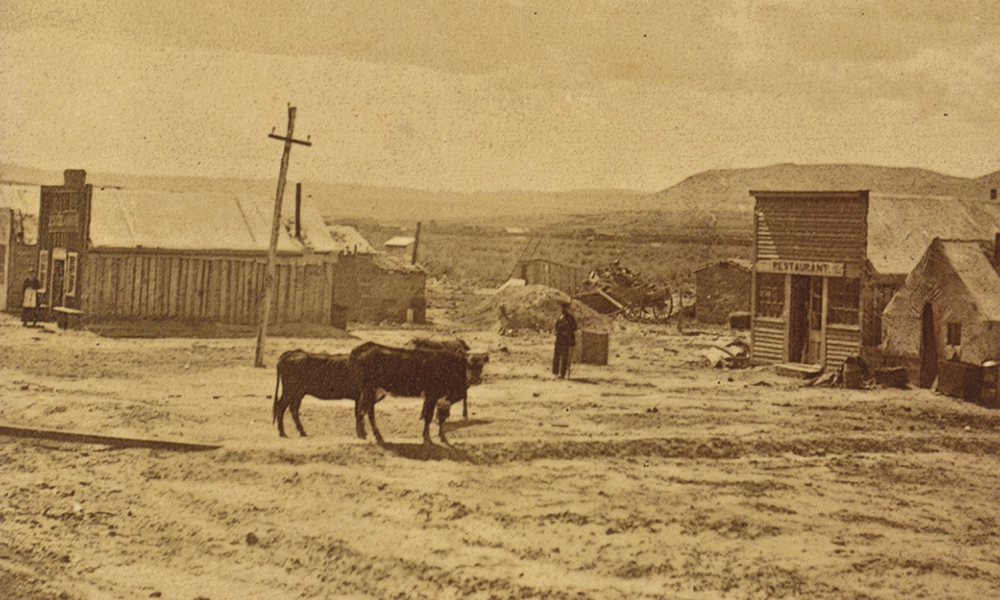 Once Missouri-born Samuel Clemens headed west in July 1861, he began his lifelong career of penning frontier life accounts that were both serious and humorous. Unable to prosper as a silver miner, he began reporting in 1862 for the Territorial Enterprise in Virginia City, Nevada Territory, where he first signed himself Mark Twain. He frequently commented on the food he experienced out West, whether he dined at sophisticated restaurants with china or at campsites with tin plates.
Stage stop dining could be hit or miss. Twain noted: "At the Green River station [Wyoming Territory] we had breakfast—hot biscuits, fresh antelope steaks, and coffee—the only decent meal we tasted between the United States and Great Salt Lake City, and the only one we were ever really thankful for."
He contrasted his stage fare against railroad meals by sharing an 1869 account by The New York Times of a Pullman train journey heading west from Omaha, Nebraska: "It was a revelation to us, that first dinner on Sunday…in addition to all that ordinarily makes up a first-chop dinner, had we not our antelope steak (the gormand who has not experienced this—bah! what does he know of the feast of fat things?) our delicious mountain-brook trout, and choice fruits and berries, and (sauce piquant and unpurchasable!) our sweet-scented, appetite-compelling air of the prairies? …we washed them down with bumpers of sparkling Krug, whilst we sped along at the rate of thirty miles an hour, agreed it was the fastest living we had ever experienced."
The restaurant fare in California was memorable. He noted a hungry man in San Francisco could head to: "…the Miner's Restaurant [where] he could get a plate of beans and a piece of bread for ten cents; or a fish-ball and some few trifles…. At French Pete's he could get a veal cutlet, plain, and some radishes and bread, for ten cents; or a cup of coffee—a pint at least—and a slice of bread; but the slice was not thick enough by the eighth of an inch, and sometimes they were still more criminal than that in the cutting of it."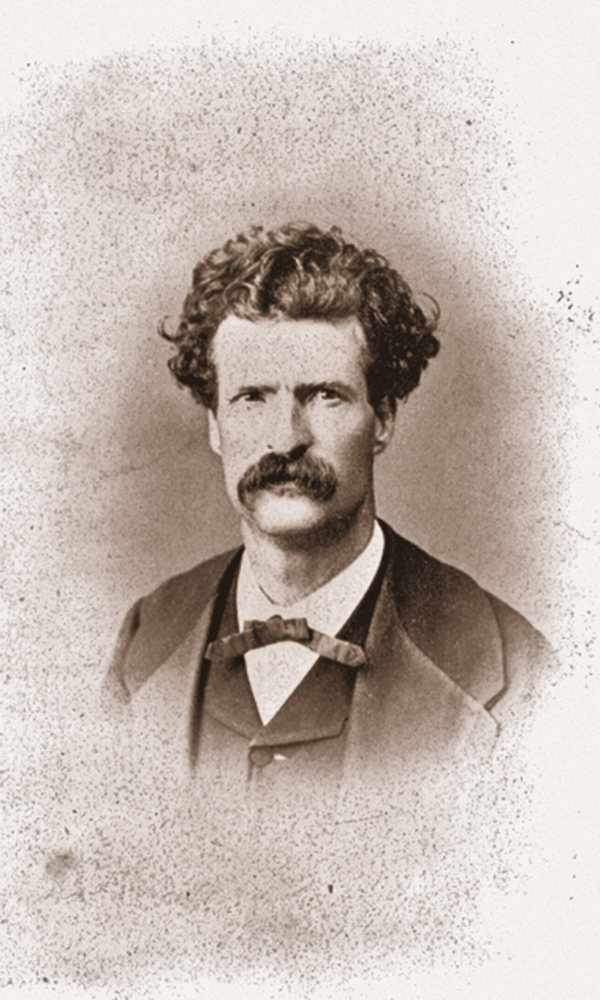 While camping along Nevada Territory's Humboldt River, he ate with his party in the "still solitudes of the desert" where "…our wolfish hunger appeased with a hot supper of fried bacon, bread, molasses and black coffee, the pipe-smoking, song-singing and yarn-spinning around the evening camp-fire…was a happy, care-free sort of recreation…."
Twain mused over one cooking mishap after catching a "fine trout" from Lake Tahoe in 1861: "But unfortunately, I spoilt part of the breakfast. We had coffee and tea boiling on the fire, in coffee-pots and fearing they might not be strong enough, I added more ground coffee, and more tea, but—you know mistakes will happen. I put the tea in the coffee-pot, and the coffee in the tea-pot—and if you imagine that they were not villainous mixtures, just try the effect once."
He was more successful at cooking during an 1863 venture in Steamboat Springs: "The hot, white steam puffs up out of fissures in the earth like the jets that come from a steamboat's 'scape pipes, & it makes a boiling, surging noise like a steamboat, too—hence the name. We put eggs in a hankerchief [sic] & dip them in the Springs—they 'soft boil' in 2 minutes, & boil as hard as a rock in 4 minutes."
Try your culinary skills at cooking one of Twain's favorite fishes—trout.
Twain Trout
1 cup bread crumbs or flour
½ tsp. salt
¼ tsp. ground pepper
2 tbsp. butter for frying
2 tbsp. oil
1 lb. trout fillets, 1-inch thick
Parsley or watercress for garnish
Mix the bread crumbs and salt and pepper in a bowl. Melt the butter and oil over medium high heat in a large frying pan. Coat the trout fillets in the bread crumb mixture and fry until golden on each side—about two minutes. Turn and cook an additional two minutes. The fish should flake when done. Garnish with parsley.
Recipe adapted from Missouri's Kansas City Journal, May 7, 1899
Sherry Monahan has penned The Cowboy's Cookbook, Mrs. Earp: Wives & Lovers of the Earp Brothers; California Vines, Wines & Pioneers; Taste of Tombstone and The Wicked West. She has appeared on Fox News, History Channel and AHC.