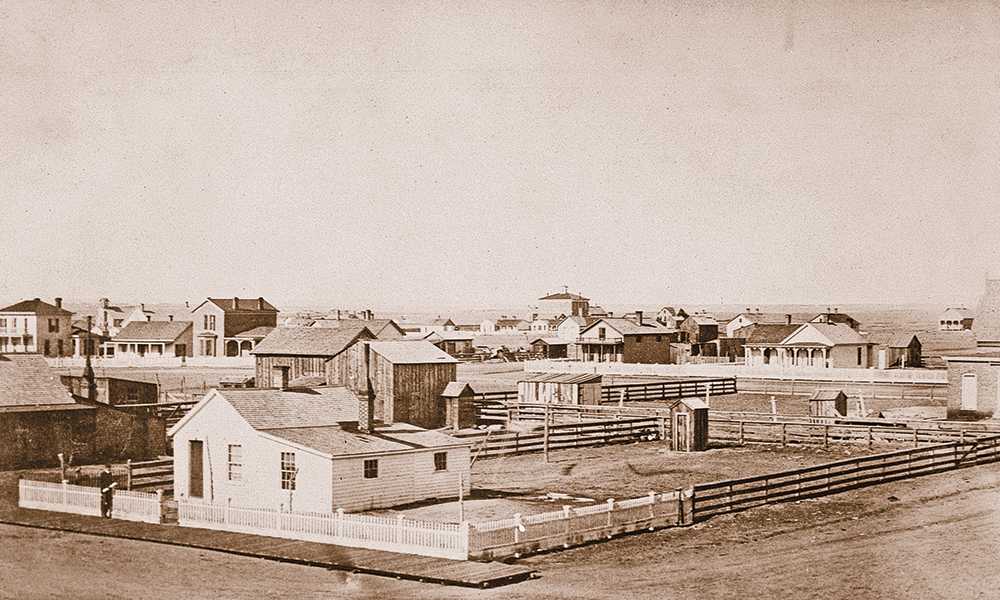 Within five months of its founding as a railroad town on July 4, 1867, Cheyenne, Wyoming, boasted a population above 4,000. The stunning growth attracted some of the West's biggest names to what Eastern newspapers called the Magic City of the Plains.
The list included Wyatt Earp and Calamity Jane. Range detective Tom Horn was executed in Cheyenne and Wild Bill Hickok married a former lion tamer at the First Methodist Church there in March of 1876.
Bill must've had a certain smile on his face, because the minister wrote in his record book, "Don't think he meant it."
Today's visitors smile, too, for this authentic frontier town of 62,000, set against the picturesque front range of the Rocky Mountains, has something for every Western traveler.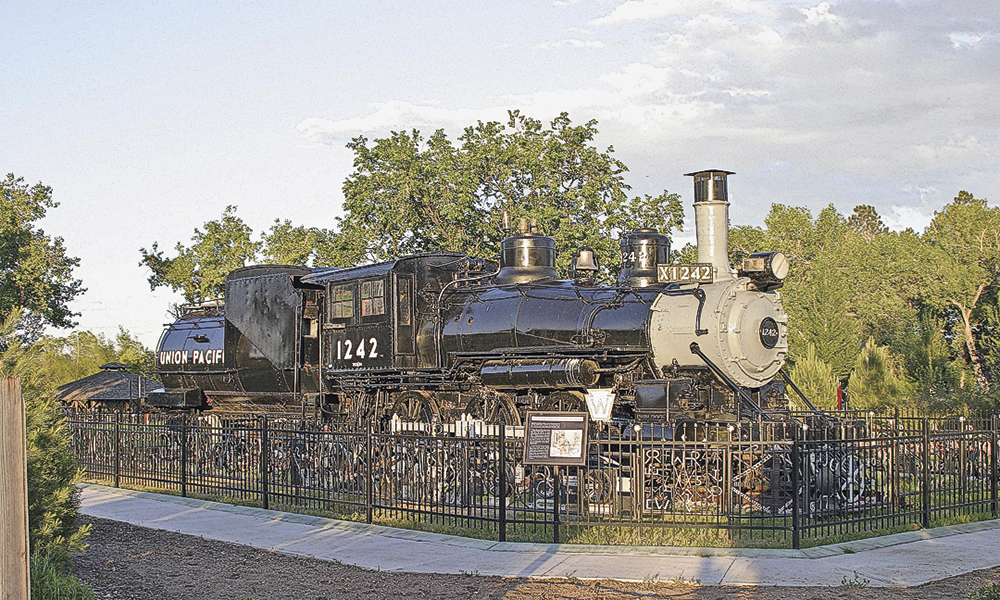 The year's main event is the Cheyenne Frontier Days rodeo and Western celebration. Held late in July, it draws 130,000 people to parades, concerts, arts and craft shows, and the popular Indian Village, with food, exhibits, dancing, music and storytelling.
Visitors can tour the livestock pens that hold bulls and other animals. "This is the West so it's muddy and you walk through more than dirt," says Darren Rudloff, president of Visit Cheyenne. "It's the real deal, a once-in-a-lifetime experience."
The Cheyenne Frontier Days Old West Museum, which tells the story of the rodeo from its beginning in 1897, houses a large collection of horse-drawn wagons and carriages. See the Deadwood Stage, an 1865 passenger wagon, and an Overland coach from 1860.
The Union Pacific Railroad played a central role in Cheyenne's development and still serves as the town's second-largest employer. About eighty trains a day roll through town.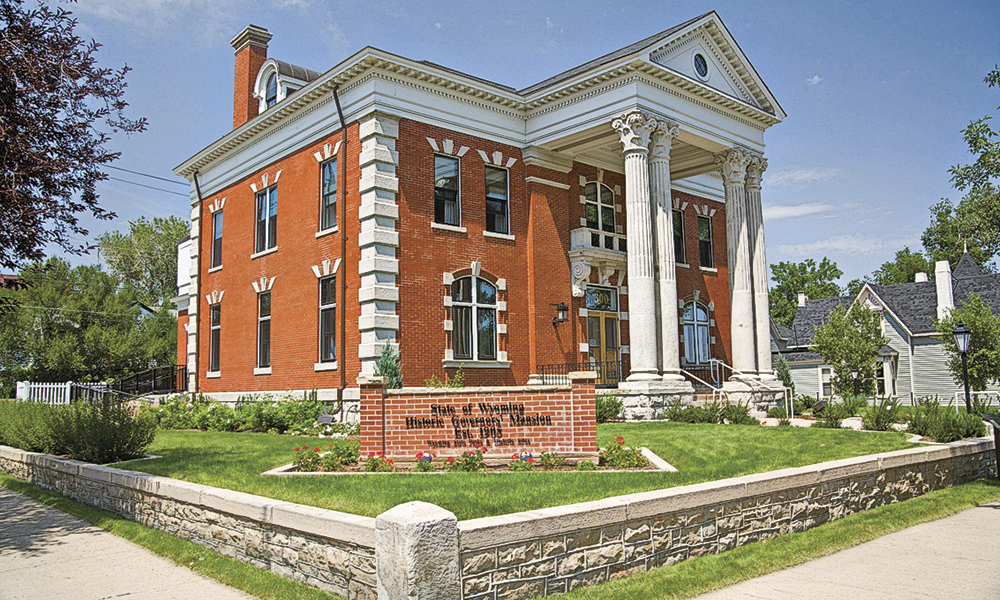 An observation deck in the magnificent depot, built in 1887, allows tourists to see the trains come and go. "Watching trains is a spectator sport in Cheyenne," says Rudloff.
Rail fanatics delight in going to Holliday Park to see the Big Boy Steam Engine. One of only 25 built, these coal-fired monsters were designed to pull trains over the Wasatch Mountains between Green River, Wyoming, and Ogden, Utah.
A tour of downtown should include the Plains Hotel, completed in 1911. The lobby is a beautiful space, with a grand chandelier and sunlight filtering in rainbow colors through its stained-glass ceiling.
The Nelson Museum of the West features displays on the U.S. cavalry, historic firearms, the art of the Plains and an exhibit on 19th-century Wyoming cattle barons.
The latter includes a buffalo horn mirror that belonged to Buffalo Bill Cody. In the "Art of the Plains" exhibit, see shirts, dresses and moccasins decorated with quill work or glass beads.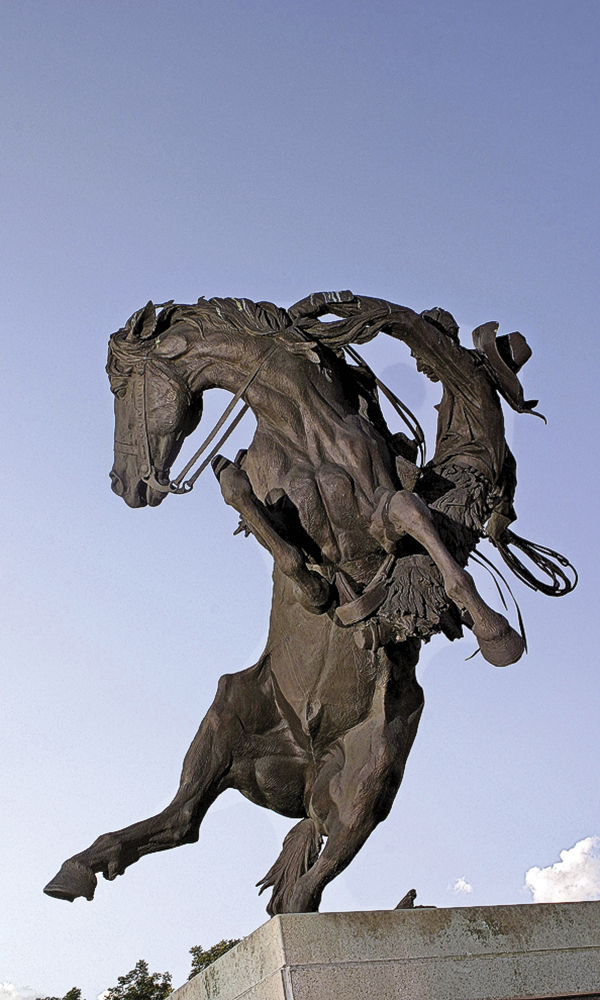 The Old West firearms collection includes a single shot flintlock pistol with decorative tacks along the barrel, used by an Indian in the 1840s. A circa 1900 inscription to Annie Oakley and others appears on an 1873 Winchester rifle.
Twenty-four miles west of town, 11,000-acre Curt Gowdy State Park offers outdoor activities from archery to birdwatching.
Next door, in Medicine Bow-Routt National Forest, see otherworldly rock formations that Indians called Verdauwoo, "land of the earthborn spirits." Rock-climbers love it, while others just marvel at incredible views.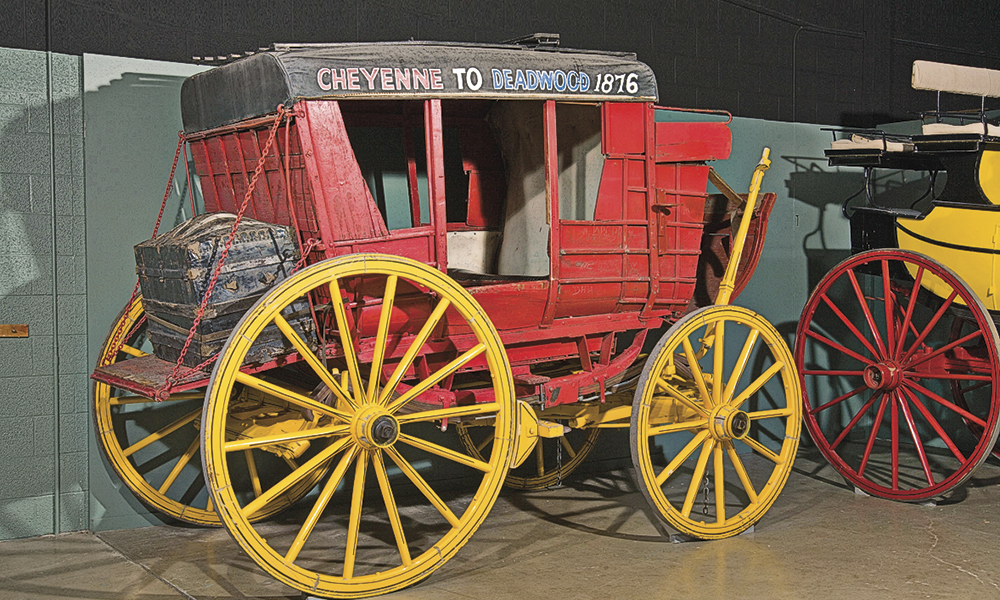 Eleven miles north of Cheyenne at Terry Bison Ranch, visitors can ride a train into a herd of buffalo, a rare opportunity to see these huge creatures up close. The ranch also has horseback riding and a steakhouse. Bison burgers anyone?
As a public art project, Cheyenne has been decorating thoroughfares and other areas with fiberglass cowboy boots, each eight feet tall and painted in different styles by various artists. Twenty-three boots now stand throughout the city. They've become icons of Cheyenne, symbols of its colorful life as a modern cowboy town.