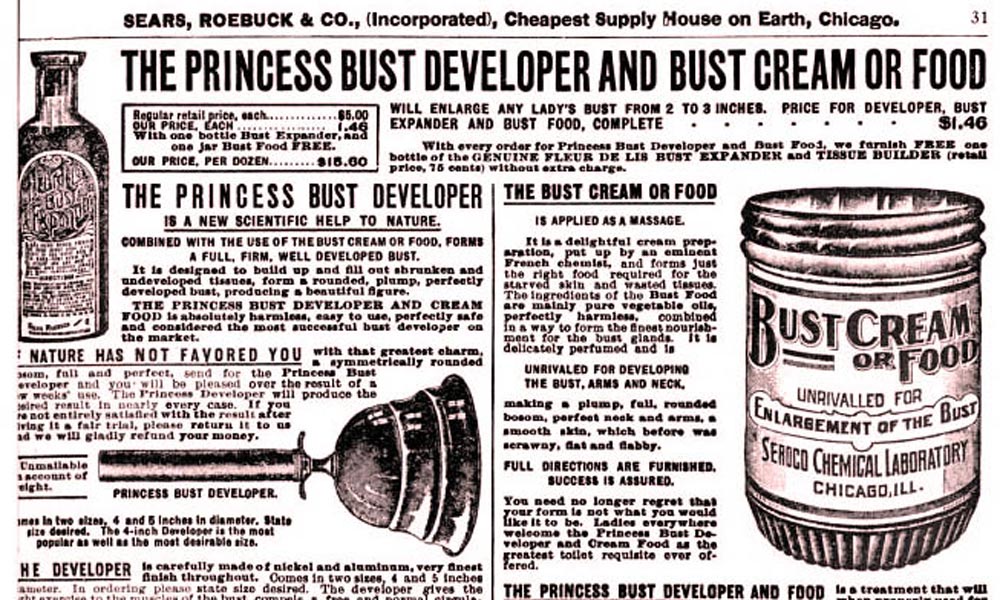 Here's a sampling of what one could shop for in 1897 in the Sears Roebuck Catalogue, known officially as the "Consumer's Guide" but popularly as the "Wish Book."
Say you're a newly married couple that needs to furnish your home. Sears had a very special sale for you. A complete Parlor Suit—one tete-a-tete, one rocker, one gent's easy chair, one parlor reception chair–for the sales price of $23.00, down from the regular $45.
Say you're a fisherman hankering for a new reel. You've got your pick of 15, all around $1.50.
Music lovers could buy just about any instrument made—from accordions to harmonicas, drums and clarinets, violins to banjos, trombones to parlor bells. The bells were described as "a popular instrument for accompanying piano, organ or guitar. Made with twelve lettered blue steel bars on a handsome frame. Perfectly tuned." The price was $1.35.
For the gentlemen, a 14-karat gold-filed watch was $11.95, while for the ladies, "stylish hats" went for $3.
Clothes for every member of the family were available, as were shoes, hosiery and corsets. Makes you wonder if young lads lusted over the pictures of women in their underwear, including "bust pads" that sold for 25 cents.
It's not hard to fall under the spell of this book, even today—especially today for someone who collects antiques and has spent many pretty pennies purchasing the very items depicted on these pages.
Like the quadruple-plated silver berry or fruit dish that sold for $5.80—and was recently left on the antique shelf because its $260 price tag didn't fit into the budget. "It is impossible for us by description or illustration to give any idea of the beauty of this dish," the catalogue noted, then tried by describing it as having a "very fancy handle, fancy raised ornamental base with beautiful escalloped china dish, white on the outside, pink on the inside and beautifully ornamental raised gold work."
Like the 100-piece dinner set of fine china that went for $7.95. Or "electric gold" glassware, such as the lemonade set with a jug, six tumblers and a nickel tray for $1.95. If such a set were found today—very unlikely in the first place—it would fetch hundreds of dollars.
But let's really spend and go for a surrey. These one horse rigs were made in Michigan (naturally) and went for $70 to $80—a real splurge in that translates to over $2,000 in today's money.
Of course, sometimes it wasn't the fancy things in life you needed to order. Sometimes you had to look to the practical, like the "Cure for the Opium and Morphia Habit" for 75 cents—guaranteed to be effective and "absolutely harmless."
To this day, no mail-order catalogue has ever offered the array of items that came in the Sears Roebuck book. You would spend an entire day searching the internet to locate even half the items folks around America studied by candlelight and kerosene lantern to fulfill their heart's desires.