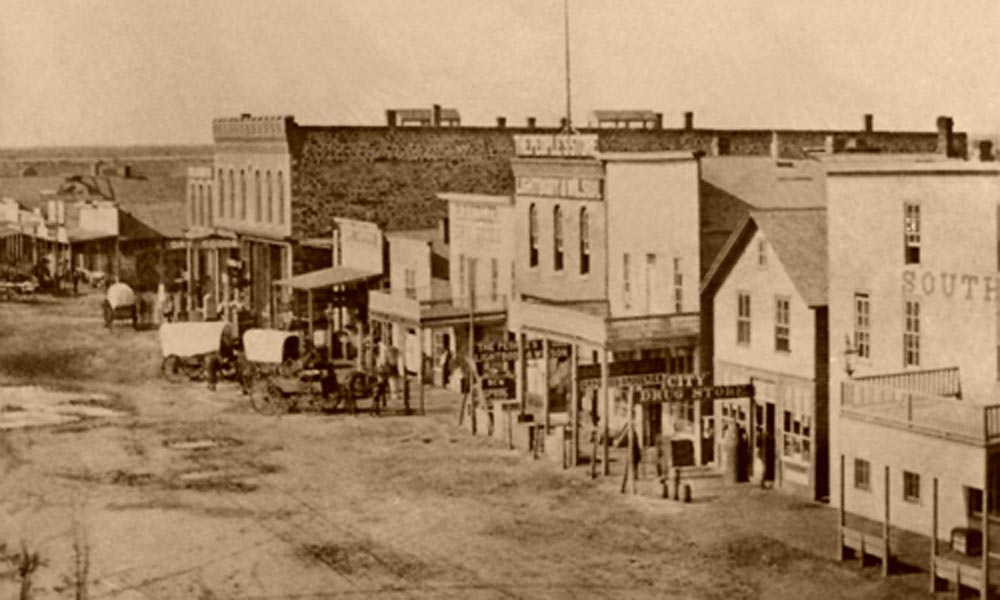 OK, there are probably hundreds of examples of men (and women) being cheapskates—not paying what they owed, or haggling over the bill. But here's betting none are as absurd as what happened in Delano, Kansas in early June of 1873.
"Red Beard," or gunman Edward T. Beard, had opened a dance hall in Delano as a hangout for soldiers stationed nearby. But all went to hell on June 3, when a drunken soldier argued with a prostitute named Emma Stanley over her price for the night. The angry soldier—a cheapskate of renown—was so ticked, he fired a bullet into the poor girl's leg!
Red Beard jumped over the bar and ran toward the group of soldiers, firing his six-gun blindly. He shot one in the throat and another in the leg. Unfortunately, neither of these poor boys were the culprit. He ran out the back door and deserted the army that night. (So he's a two-fer, both a cheapskate and a coward.)
Two nights later, a group of 30 soldiers sought revenge They invaded Beard's dance hall and shot up the place, wounding a gambler named Charles Leshhart and—get this–shooting poor Emma in the other leg! Before leaving, the soldiers torched the building and watched in the street, cheering as it burned to the ground.