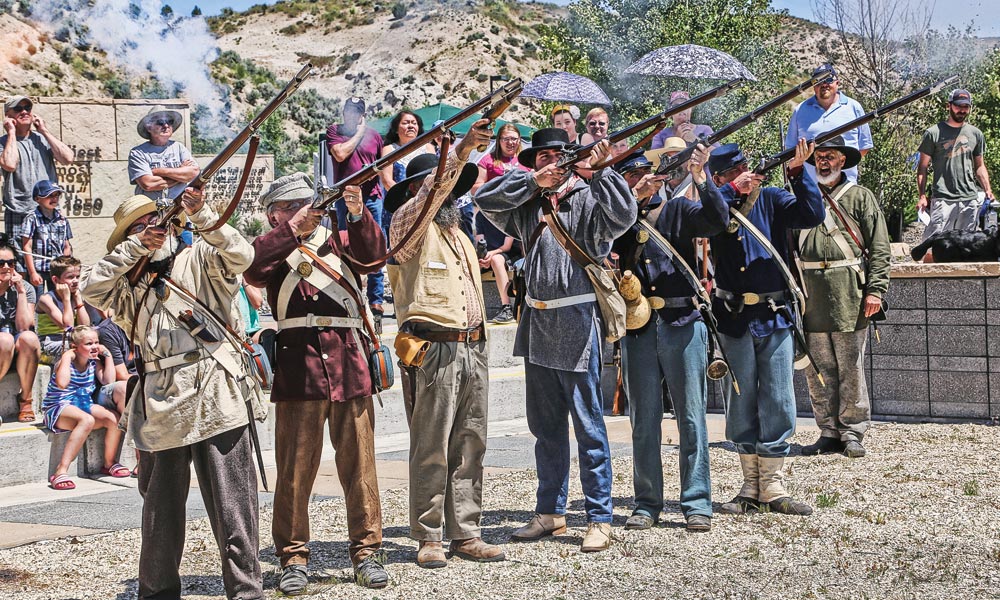 A roundup of events where you can experience the old west!
ART SHOWS
Windows to the West
Estes Park, CO, June 2-4: Showcases artists and their unique depictions of Western landscapes, wildlife and traditional Western American life.
970-231-1738 • WindowsWestArt.com
American Plains Artists Special Show
San Angelo, TX: June 29-July 31: An 1867 fort along the Concho River showcases nearly 100 Western paintings and a dozen sculptures.
325-481-2646 • FortConcho.com
AUCTION
Brian Lebel's Old West Show & Auction
Fort Worth, TX, June 10-11: Gaze at Western Americana artifacts and bid on Western art, American Indian jewelry and cowboy gear.
480-779-9378 • OldWestEvents.com
CAR SHOW
Classic Car Show
Red River, NM, June 2-3: This 1870s mining town draws in more than 150 classic, hot rod and modern cars.
575-754-2366 • RedRiverChamber.org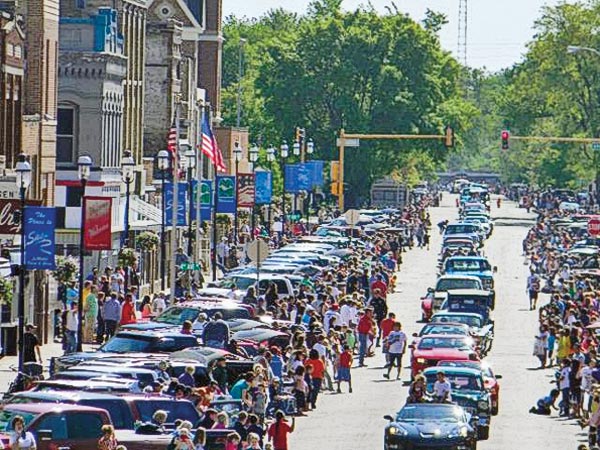 Devils Run Classic Car Show
Devils Lake, ND, June 2-4: Cars will cruise into this 1882 pioneer town for a car show, rod run and classic car auction.
701-662-4903 • GreatDakotaClassic.com
FILM FESTIVAL
Albuquerque Film & Music Experience
Albuquerque, NM, June 6-11: Wes Studi and Jeff Bridges bring some Western flair to this film and music festival.
VisitAlbuquerque.org
FOOD FESTIVAL
Brew Fest
The Dalles, OR, June 10: This fur trade and frontier military mecca gathers crowds to drink beer, wine and cider, and play lawn games.
541.296.2231 • VisitTheDalles.com
HORSE SALES
Bots Sots Remount Horse Sale
Sheridan, WY, June 3: Shop horses disciplined in a variety of training styles that harken to the days of work horses, cavalry remounts and Indian ponies.
406-671-7238 • BotsSotsRemount.com
Diamond Ranches' Ken McNabb Horse Sales
Douglas, WY, June 3: Head to the Powderhorn Ranch to find horses fit for the experienced
ranch hand or the recreational trail rider.
307-298-5030 • DMHorses.com
HERITAGE FESTIVALS
Tesoro's Living History Experience
Morrison, CO: Opens June 1: Historical interpreters and films bring to life Bent's Old Fort, early Spanish settlers and local Indians.
303-839-1671 • TesoroCulturalCenter.org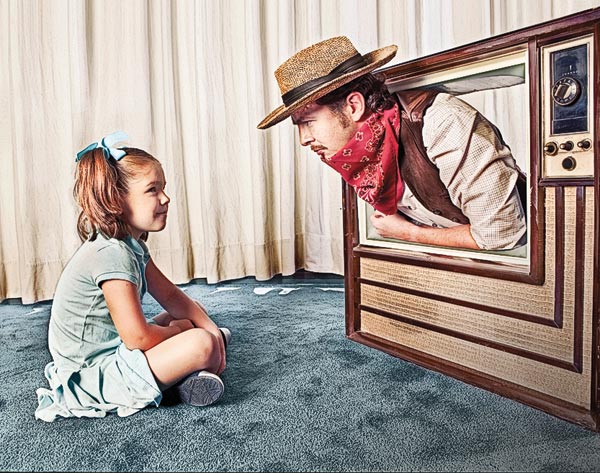 Billy The Kid Festival
San Elizario, Texas, June 2–4: Outlaw Billy the Kid's rowdy 1876 visit to San Elizario to break a pal out of jail hits the stage in a live drama.
915-851-0093 • SanElizarioHistoricDistrict.org
California Trail Interpretive Center's Trail Days
Elko, NV, June 3-4: See pioneer and American Indian culture on the California Trail come to life through family-friendly history displays and special presentations.
775-738-1849 • CaliforniaTrailCenter.org
Gold Rush Days
Sidney, NE, June 9-10: Experience the Black Hills gold rush of 1876 through skits, re-enactments and cowboy lore about the town's freighting days.
866-545-4030 • SidneyGoldRush.com
Nebraskaland Days
North Platte, NE, June 14-24: Nebraska pays tribute to Buffalo Bill Cody's 1882 "Old Glory Blowout" with a rodeo, parades and concerts.
308-532-7939 • NebraskalandDays.com
Historic Lecompton Territorial Days
Lecompton, KS, June 16-17:  Kansas's former territorial capital celebrates with turtle races and pioneer woodcarving.
785-887-6285 • LecomptonTerritorialDays.com
Jim Bowie Days
Bowie, TX, June 18-24: Texas Revolution hero and frontiersman Jim Bowie is honored with a rodeo, parades and an art and Indian artifact show.
940-366-1887 • JimBowieDays.org
Umatilla Landing Days
Umatilla, OR, June 23-24: Brings to life the Columbia River gold rush town's history through re-enactments, museum tours and a parade.
541-922-4825 • UmatillaChamber.org
Salute to the Buffalo Soldier Days
Tombstone, AZ, June 23-25: This tribute to Arizona Territory's Buffalo Soldiers features street entertainment and a parade.
520-457-9317 • TombstoneChamber.com
San Elizario Historic District Tours
San Elizario, Texas, June 25: Travel back in time on the Mission Trail with free guided walking tours of this 300-year-old district.
915-851-0093 • SanElizarioHistoricDistrict.org
MUSIC FESTIVALS
Kerrville Folk Festival
Kerrville, TX: June 1-11: International songwriters convene in the Texas Hill
Country at Quiet Valley Ranch.
830-257-3600 • KerrvilleFolkFestival.org
Lone Pine Film History Museum Concert in the Rocks
Lone Pine, CA, June 3: Head to a frequent Western movie site, Alabama Hills, for Rock 'n' Roll under the stars and a cowboy ranch dinner.
LonePineFilmHistoryMuseum.org
North Dakota Country Fest
New Salem, ND, June 3: Regional acts and Nashville's finest sing their hearts out at North Dakota's first ever Country Music festival.
NDCountryFest.com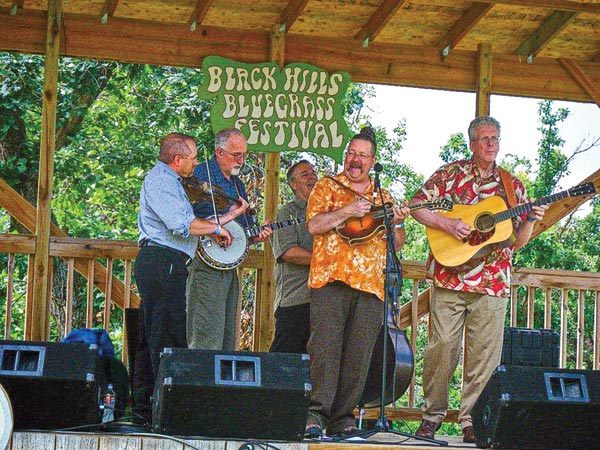 Black Hills Bluegrass Festival
Sturgis, SD, June 23-25: After soaking in pioneer history in the Black Hills, stop by for some Bluegrass tunes.
BlackHillsBluegrass.com
OUTDOOR THEATRE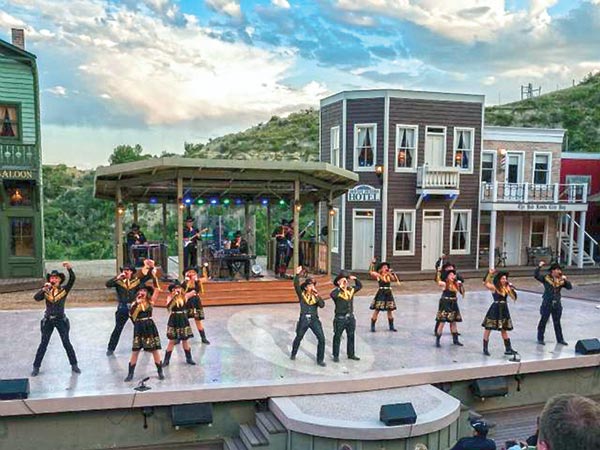 Medora Musical
Medora, ND, Opens June 2: This Western-style musical pays homage to Theodore Roosevelt's time in the Badlands.
701-623-4444 • NDTourism.com
Ash Hollow Historical Pageant
Lewellan, NE: June 16-17: Relive Mormon pioneer history at this open-air performance while sitting on an emigrant trail below the bluffs of Ash Hollow.
VisitGardenCounty.com
Texas! Outdoor Musical Drama
Palo Duro Canyon, TX, Opens June 2- August 19: This outdoor musical re-creates the stories of Texas Panhandle settlers, plus features a chuckwagon dinner.
806-655-2181 • Texas-Show.com
RODEOS
CMSA Central Nationals
Guthrie, OK, June 7-10: Watch fast-action
Cowboy Mounted Shooting competitions as shootists aim to score national titles.
404-341-4344 • VisitEdmondOK.com
Sisters Rodeo
Sisters, OR, June 9-11: Rodeo stars head to
Sisters to show off their goods in this self-proclaimed "Biggest Little Show in the World!"
800-827-7522 • SistersRodeo.com
Greeley Stampede
Greeley, CO, June 23- July 4: Get bull riding and steer wrestling rodeo action, plus take in Western art and an Independence Day parade.
970-356-7787 • GreeleyStampede.org
Prescott Frontier Days & World's Oldest Rodeo
Prescott, AZ, June 28- July 4: Held since 1888, this rodeo claiming to be the "world's oldest" delivers steer roping, bull riding and a parade.
928-445-3103 • WorldsOldestRodeo.com