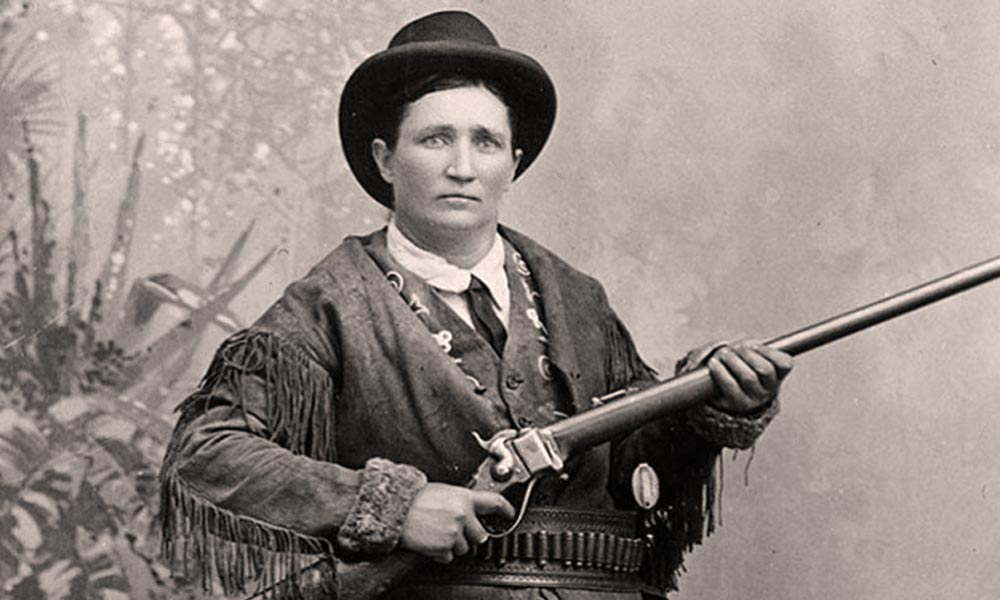 Western women said some pretty interesting things:
"Any woman who does not thoroughly enjoy tramping across the country on a clear, frosty morning with a good gun and a pair of dogs does not know how to enjoy life"
– Annie Oakley, 1901.
"Really, I can't see why men carry revolvers, because they almost invariably give them up at the very time they were made to be used."
-Pearl Hart, the nation's only known female stagecoach robber, making fun of the men she disarmed on the nation's last stagecoach heist in 1899 outside Globe, Arizona Territory.
"It was considered the most dangerous route in the Hills, but as my reputation as a rider and quick shot was well know, I was molested very little, for the toll gatherers looked on me as being a good fellow, and they knew that I never missed my mark."
-Calamity Jane who had many memorable quotes, including these words shortly before her death in Deadwood in 1903, "Leave me alone and let me go to hell by my own route."
"I would rather play poker with 5 or 6 experts than eat."
– Poker Alice.
"A pair of six-shooters beats a pair of sixes."
– Belle Starr
"Anyone who limits her vision to memories of yesterday is already dead."
– Lillie Langtry
And we can't forget this observation about ranch women: "If Eve had been a ranch woman, she would never have tempted Adam with an apple. She would have ordered him to make his meal [himself]."—Anthony Trollope, visiting the west in 1862.