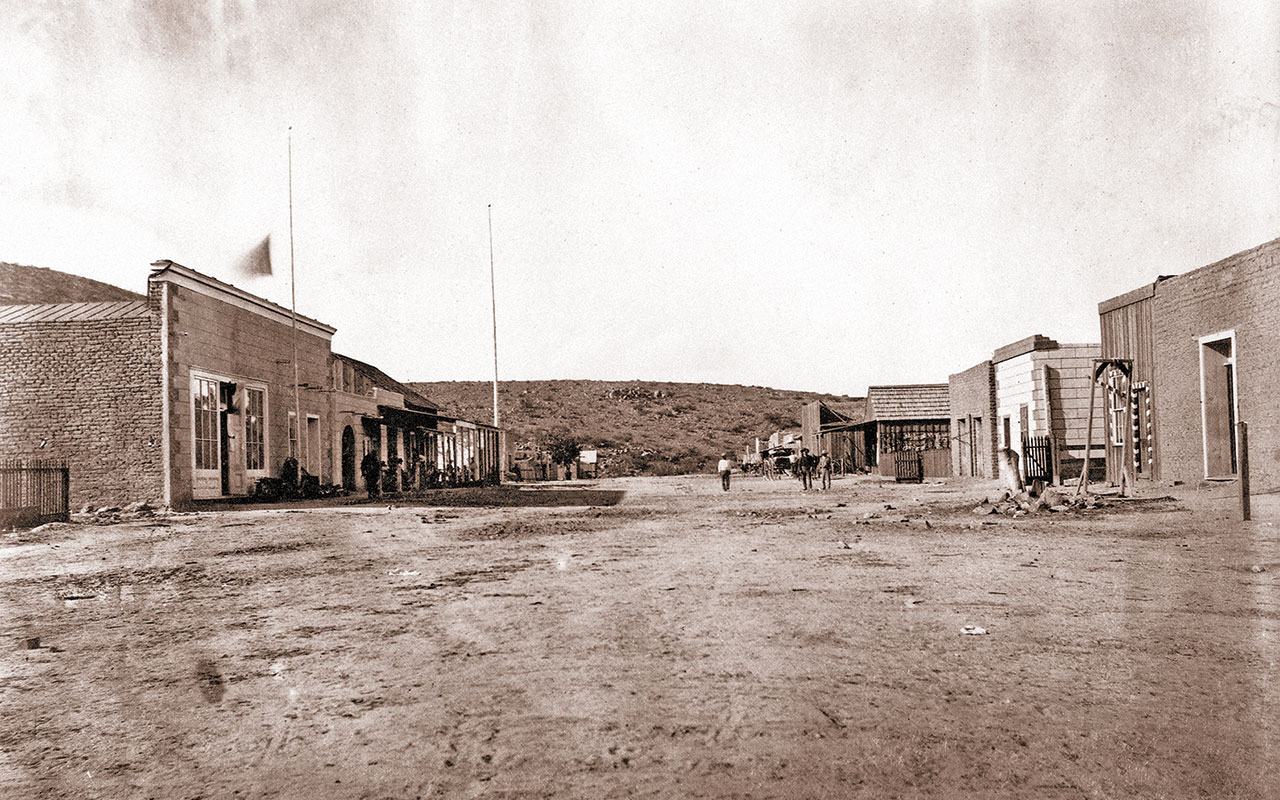 For many years, True West's editors have published a much-debated 1889 photograph of Stwart's Saloon from Charleston, Arizona Territory. The town supported local mining mills and local ranchers and quickly became a hotbed of an anti-Earp contingent of cowboys, outlaws and rustlers including Ike and Billy Clanton, Frank and Tom McLaury, Pete Spence, Frank Stilwell, John Ringo and Curly Bill Brocius. True West ran a photo in the May 2020 issue, after some detective work by the editor on the photo. Now, Western historian extraordinaire Roy Young has provided us the final word on the photo in question:
"There is an error on page 11 about which I've written to you twice before, once getting a published reply showing the correction. But, here it is again. As this is such a famous Arizona photograph, please note the following:
"The photo labeled as 'Swart or Steward' is neither. The man's name was Jacob Wise Stwart. On April 15, 1881, Stwart and James Murphy purchased Frank Stilwell's bar and livery in Charleston, Arizona, following Stilwell's appointment as a deputy sheriff of Cochise County, by Sheriff John Behan. Stilwell was first assigned duties in Tombstone and then assigned to Bisbee, leading him to divest himself of his considerable properties in Charleston.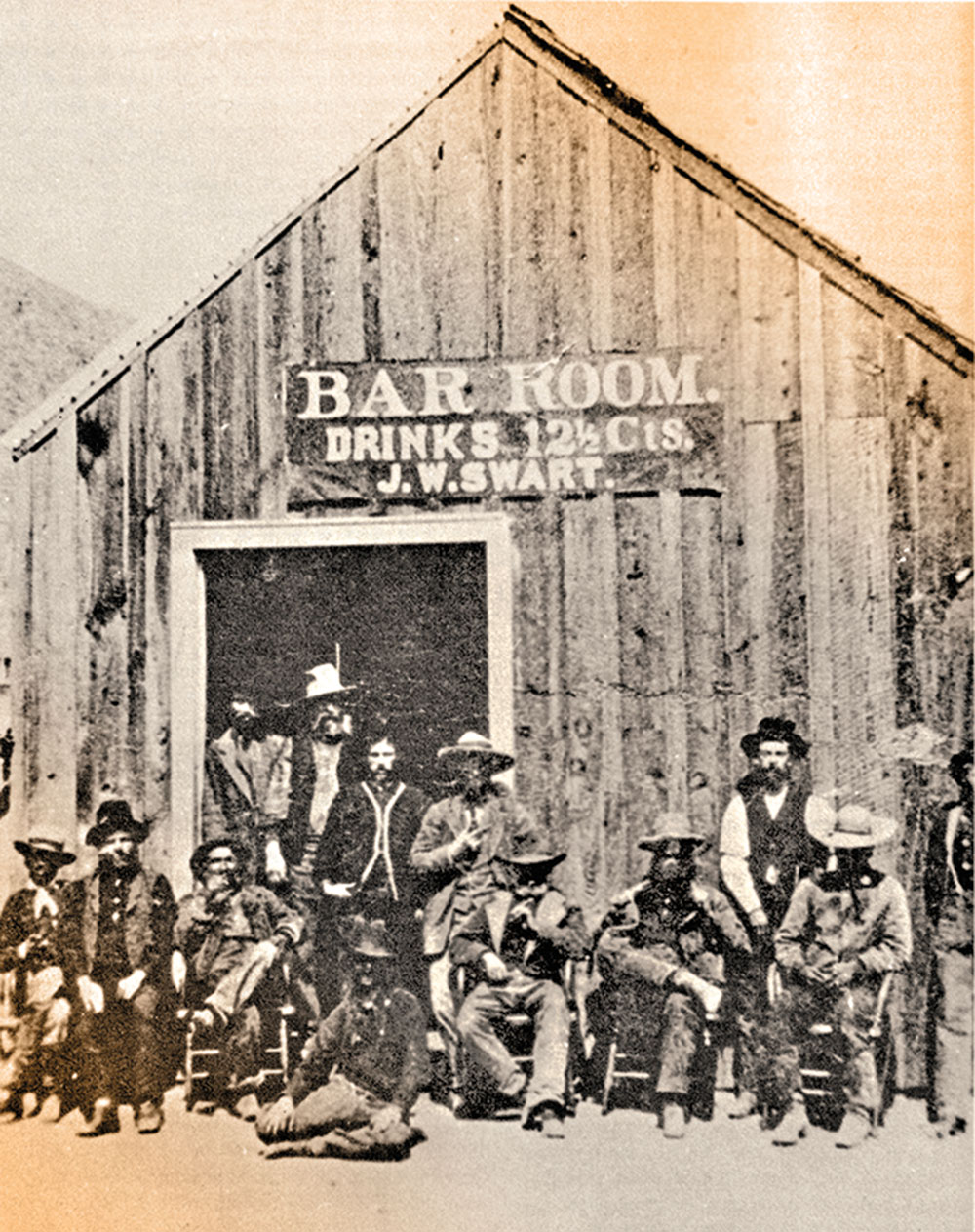 "Why the misspelling of Stwart on the sign is a mystery. Either the sign painter misspelled the name, or—as is speculated by some historians—the sign was actually never on the building but added to the photograph at some later time. But there is more than ample proof that the name should be spelled Stwart, not Swart. If a 'descendant' believes Swart is the correct spelling, then he is not a descendant at all."
One of Charleston's most intriguing characters connected to the Stwart Saloon was cowboy-outlaw and Iowa native Frank Stilwell. Stillwell came to Charleston in 1879 from northwestern Arizona with Charles Hamilton "Ham" Light, for whom Stilwell had been working in Mohave County. Stilwell was the first owner of the bar and related businesses, all simply known as "Stilwell's," says Young, who is a descendant of the Stilwell family. (Young has a manuscript of Stilwell's that should be published in late 2021 or early 2022.)
According to True West's Marshall Trimble, "Stilwell's was part of an enterprise that included a livery, stage line (Charleston to Patagonia), boarding rooms and other businesses. He sold his saloon to James Murphy and Jacob Wise Stwart on April 15, 1881, because he was moving to Bisbee. Cochise County Sheriff John Behan had hired Stilwell as his deputy sheriff that month."
Stilwell would later become deeply entangled in the Earp-Cowboys feud, including being identified as an accomplice in the killing of Morgan Earp in Tombstone on March 18, 1882. Morgan's older brother, Wyatt, and friend, Doc Holliday, later killed Stilwell as he attempted to surrender outside the Southern Pacific Railroad Station in Tucson on March 20, 1882. But that's a story for another time.