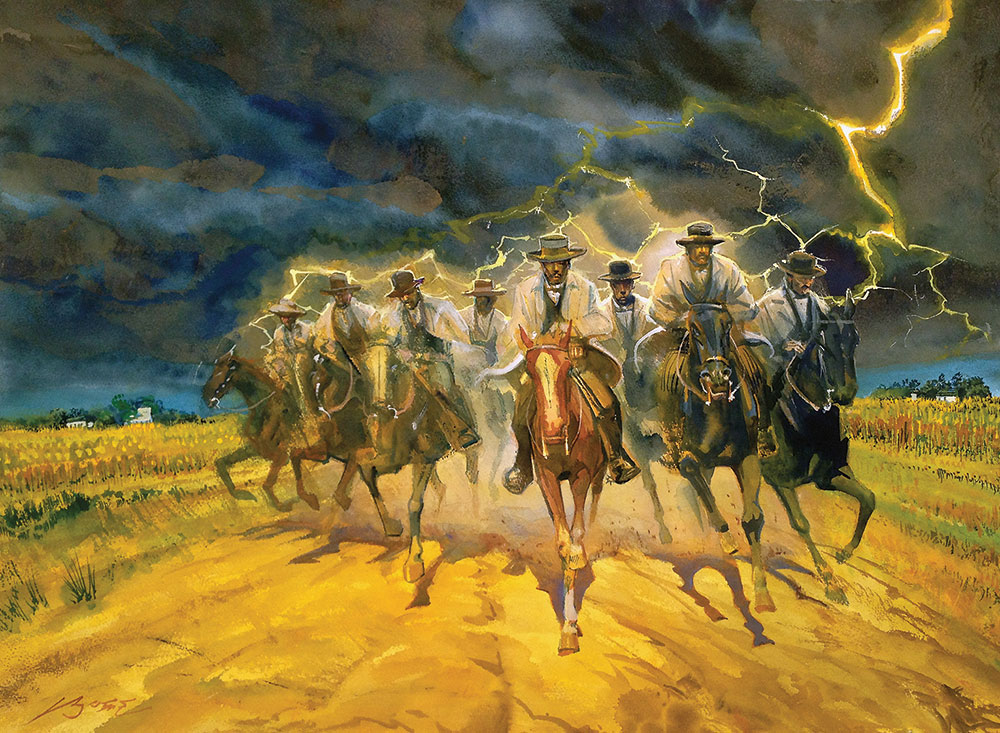 In honor of our annual Western art issue and Bob Boze Bell's 20 years illustrating the Old West for True West, we offer a showcase of 20 of his most significant and unique pieces of art that have graced the publication and his illustrated books. As Bob calls it, "20 for 20 in 2020!"
Ranging from his first illustration as owner of the magazine of Tom Custer's tattooed arm in Marshall Trimble's first "Ask the Marshall" column in the February 2000 issue to his Virgil Earp cover and illustrations in this issue, Bob's art has been a provocative and inspiring feature of True West's editorial. His illustrations of the famous and not-so-famous have provided insightful interpretation—and challenging re-interpretation—of our understanding of the Old West. Along the way, Bob has also used his blog to share his day-to-day life as an artist with the posting of daily whip-outs for over 20 years.
Bob explains: "Way back when I was a struggling cartoonist, a Canadian cartoonist named Dave Sim (Cerebus) said, 'Every artist has 10,000 bad drawings in him.' This statement really hit me between the eyes. Up to that time—the mid-1970s—I was completing a sketchbook about every two years. I'm not kidding. That's how unserious and slow I was. So, when I heard the Sim challenge, I made a vow to do six bad drawings a day until I got to the magic number of 10,000, to see if it was true. And, simply put, this simple task unlocked the door and changed my life."
Not only has Bob's discipline of "busting out at least six bad drawings" a day for two decades benefited him as an artist (to date he has filled 28 sketchbooks, finishing one about every three months), he has kept us all in anticipation of his next whip-out, his next scratchboard, his next portrait of the men and women, heroes and villains, sinners and saints in the grand kaleidoscope of Bob Boze Bell's world we call the Old West.
"That's why," Bob says, "we're going to have an art show before the end of this ridiculous year that will feature 20 for 20 in 2020."
Bob Boze Bell's 20 for 20 in 2020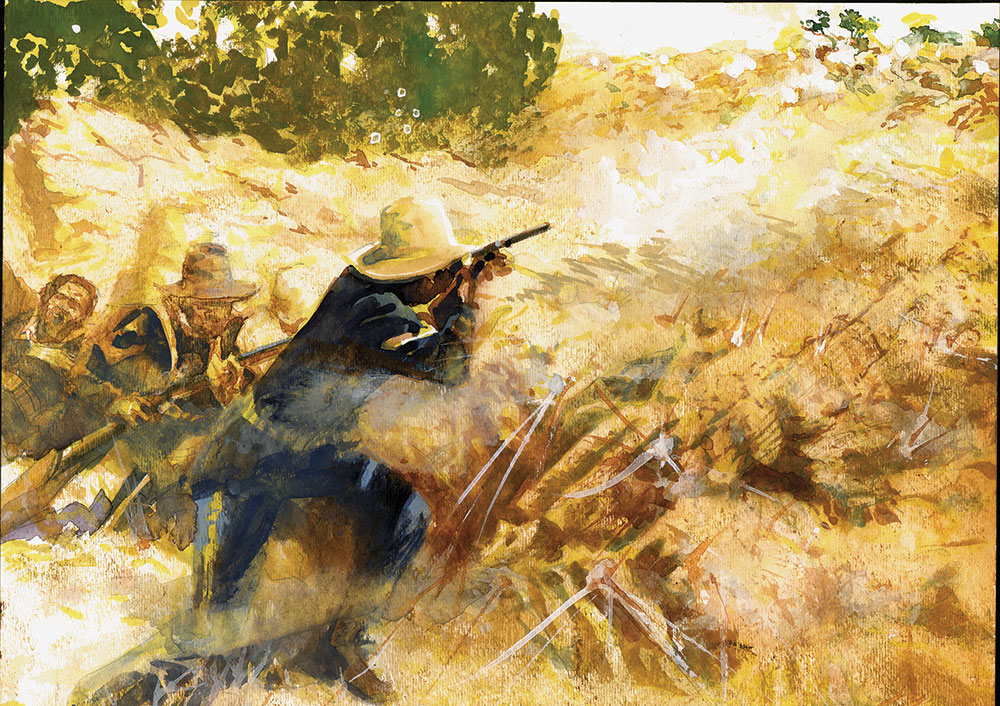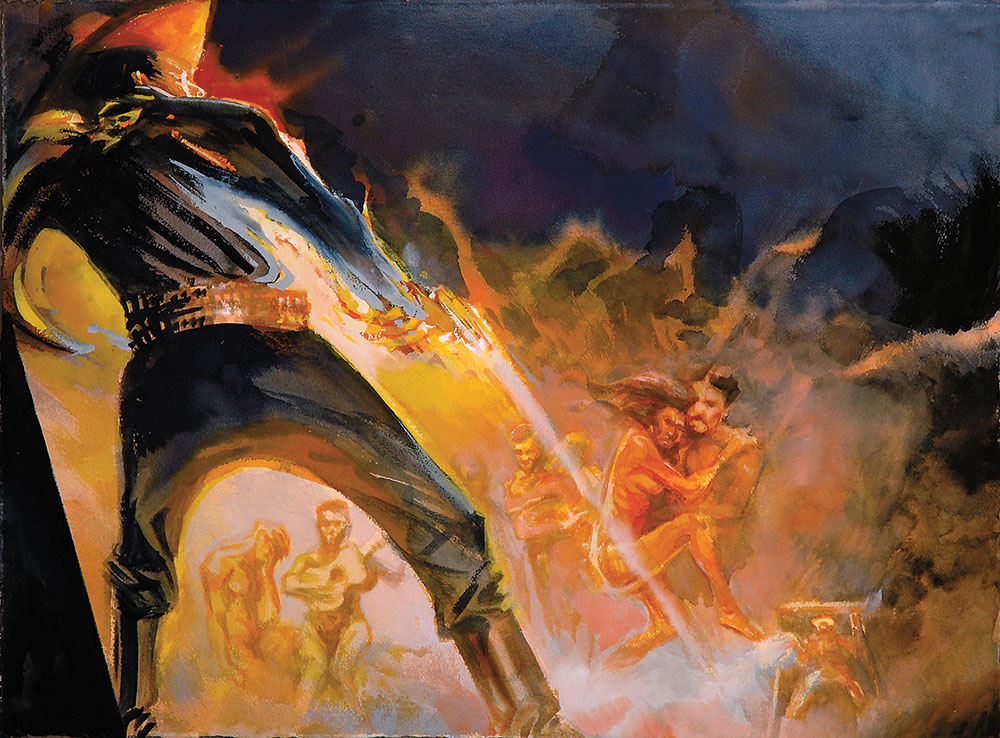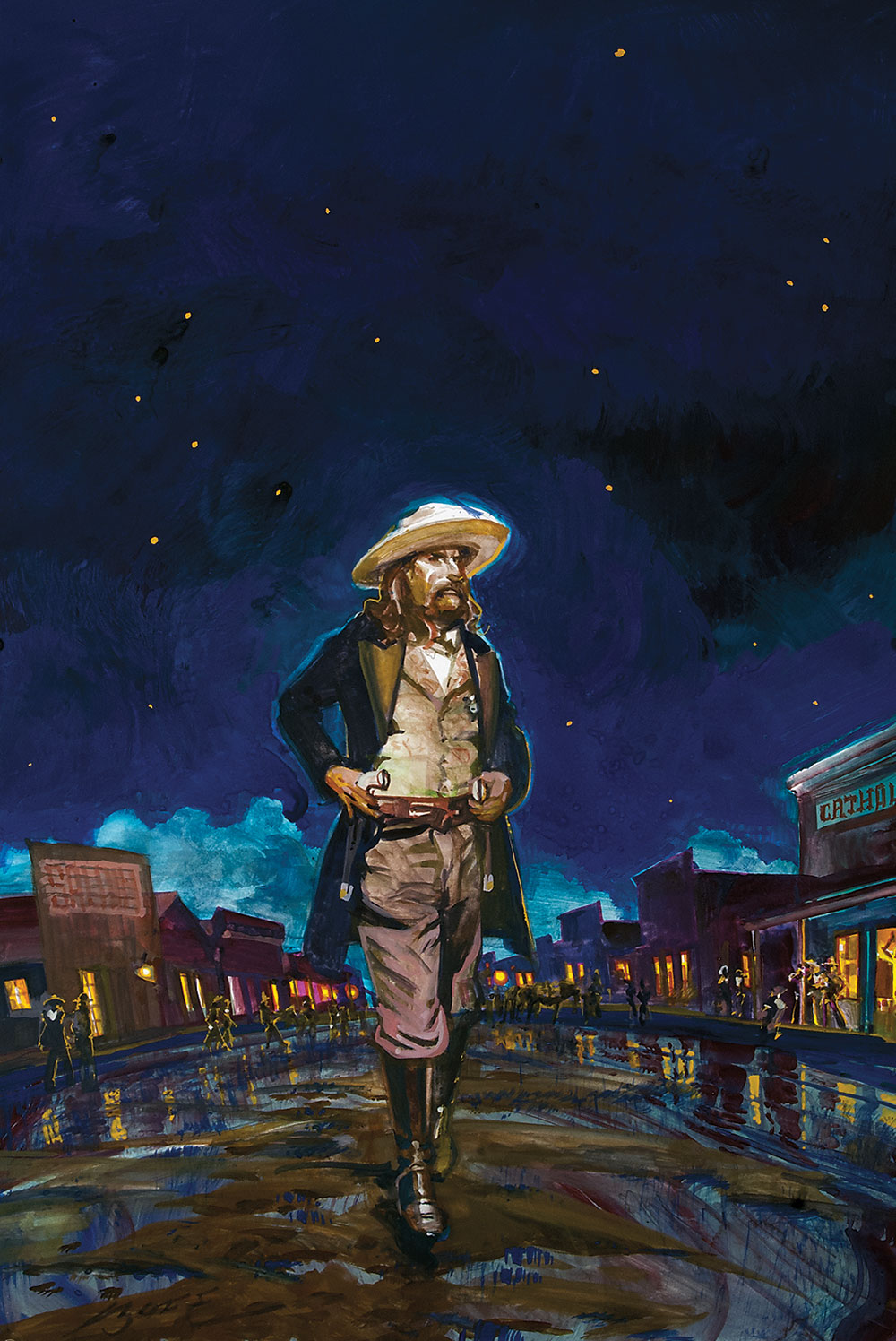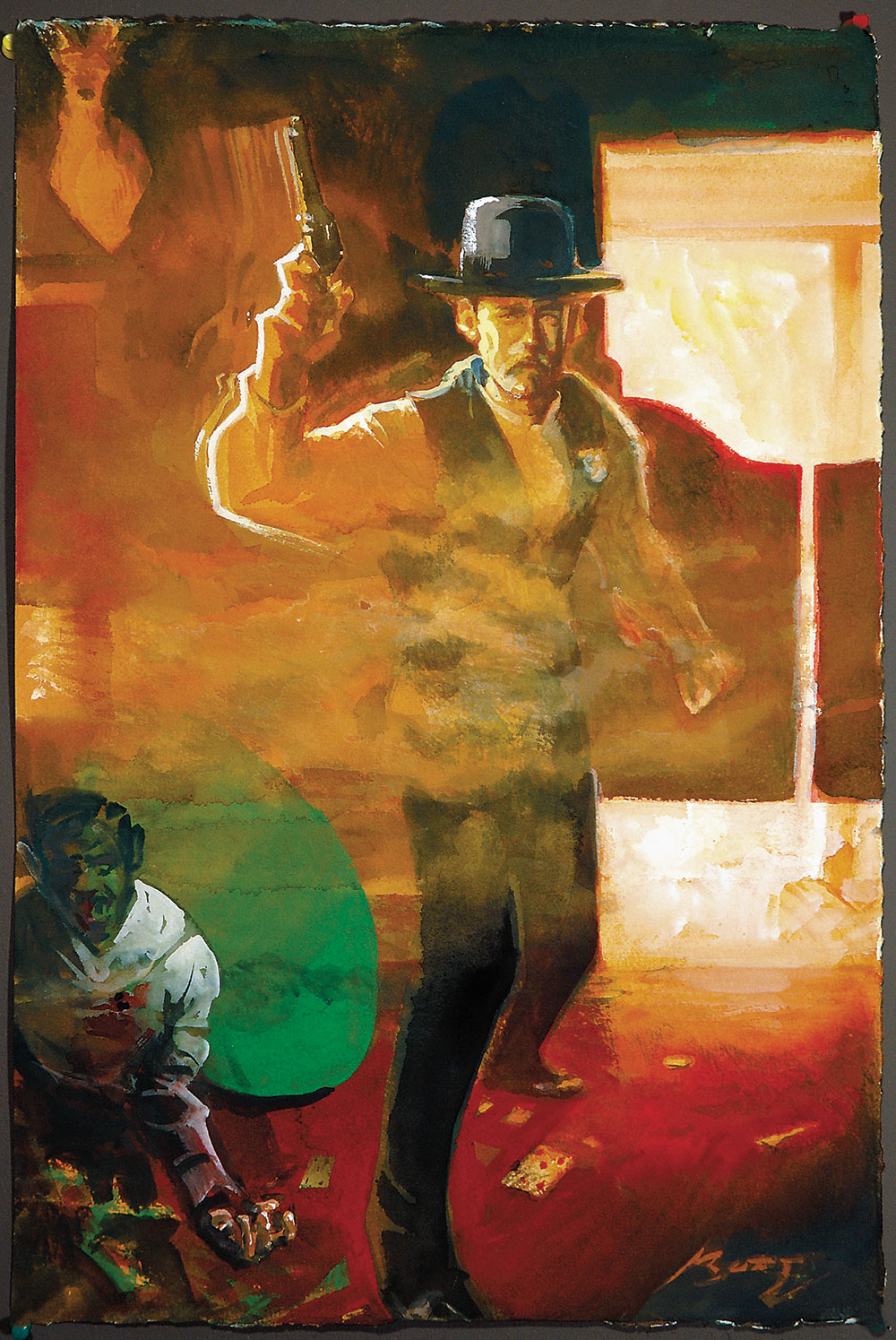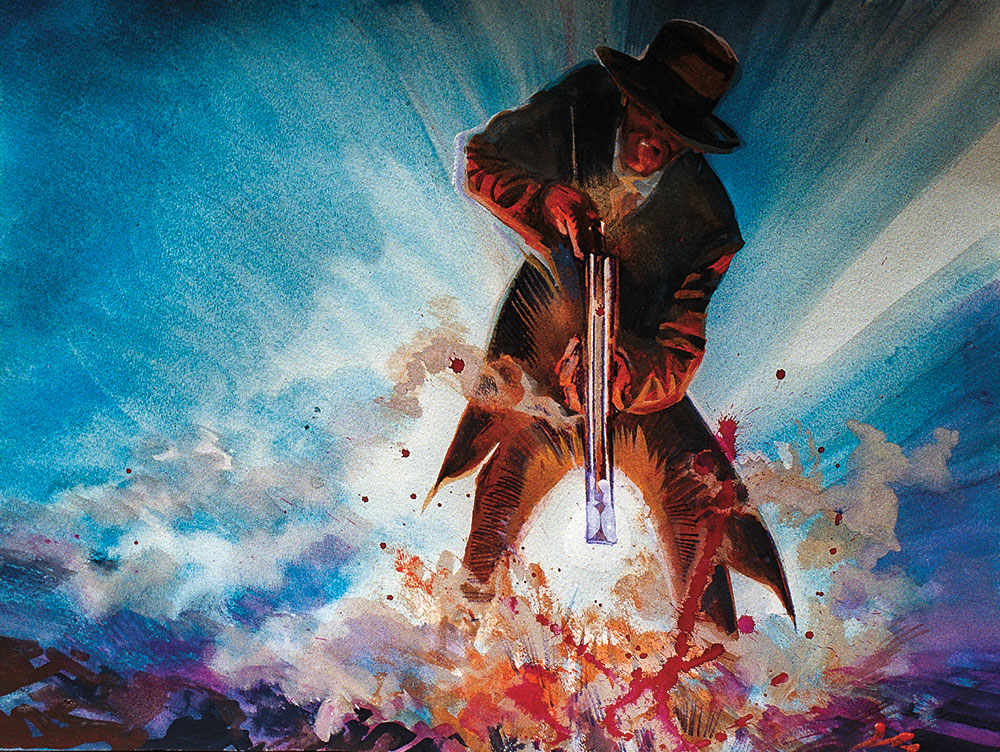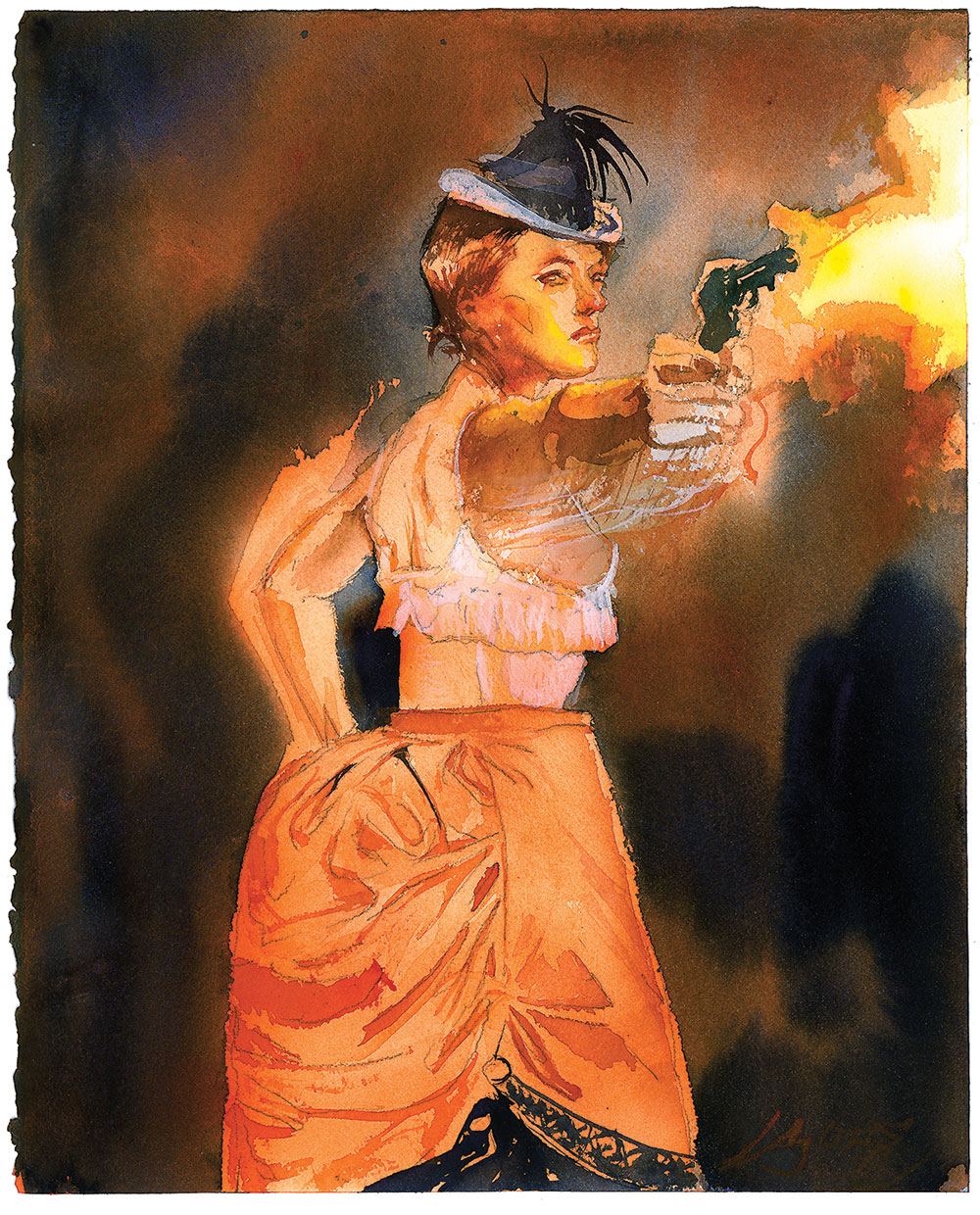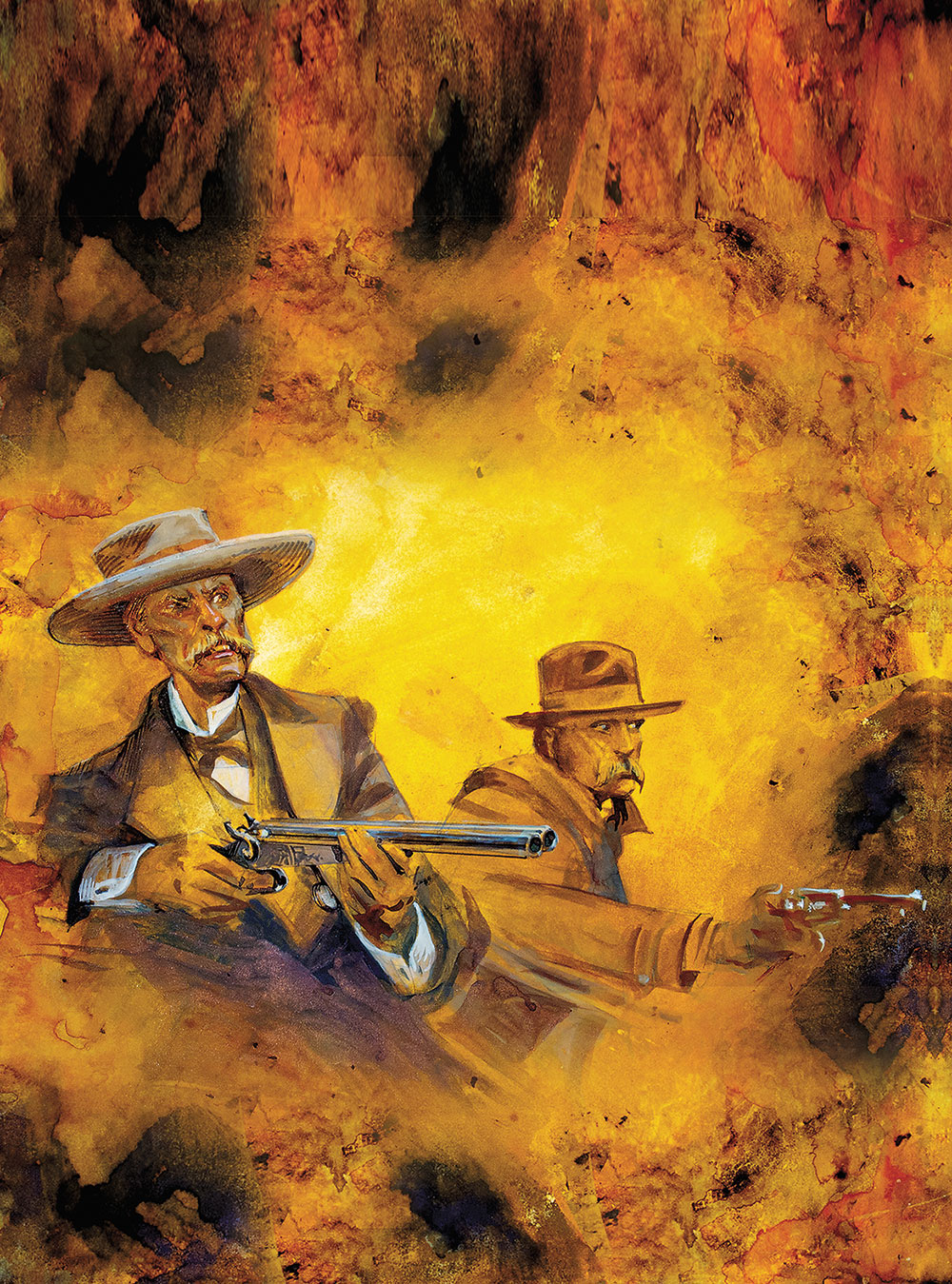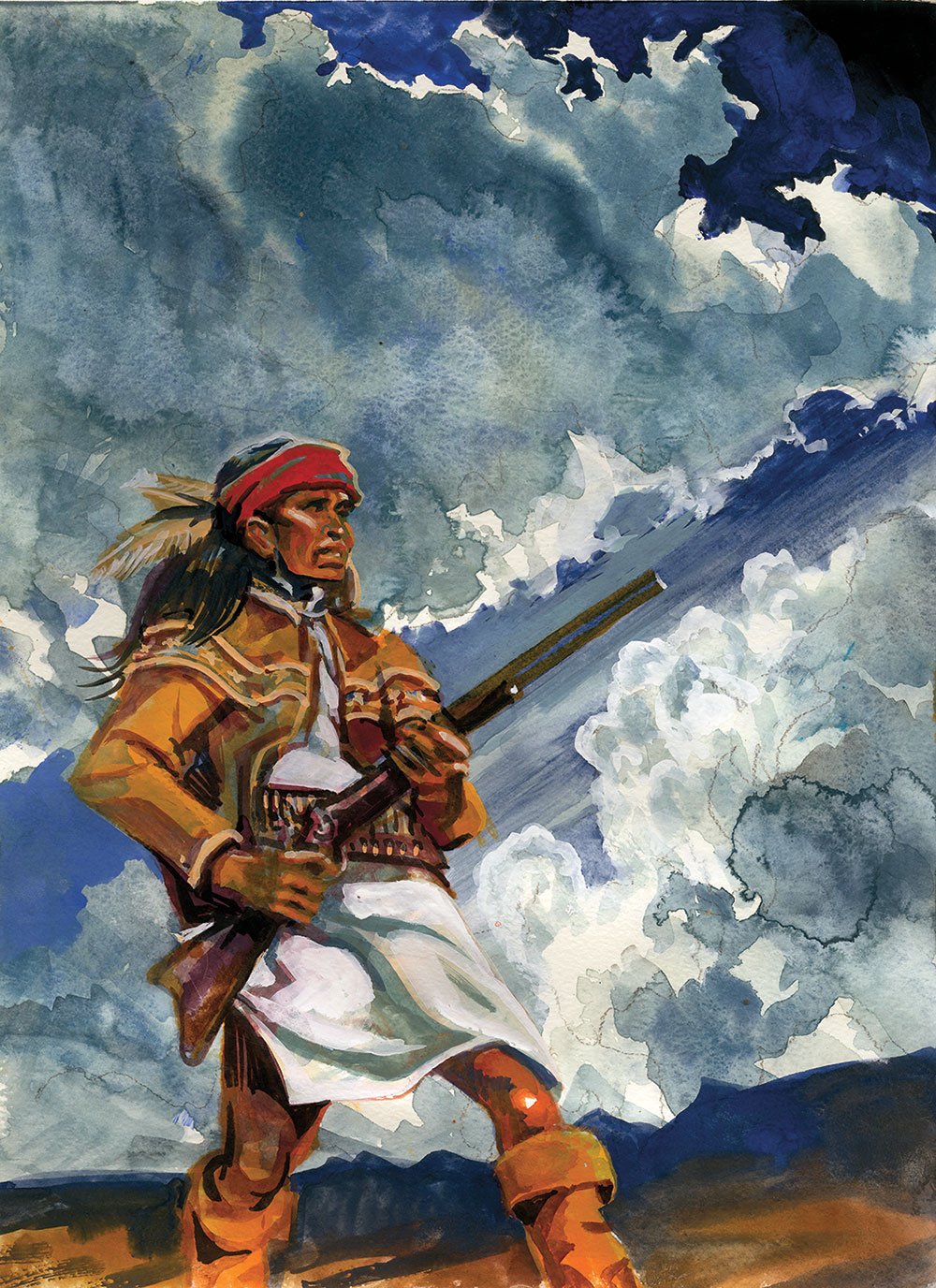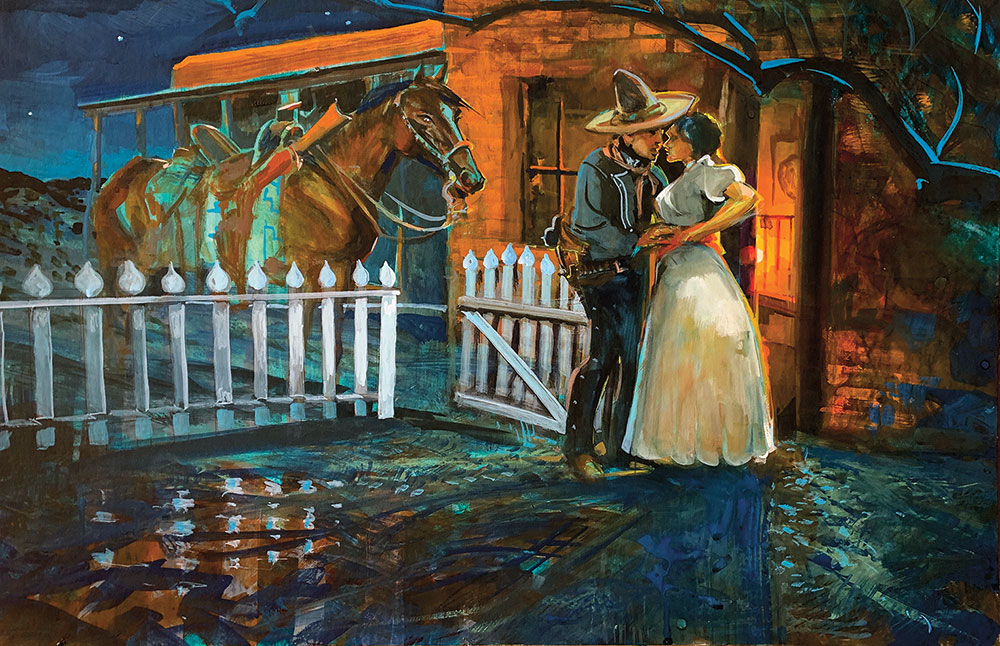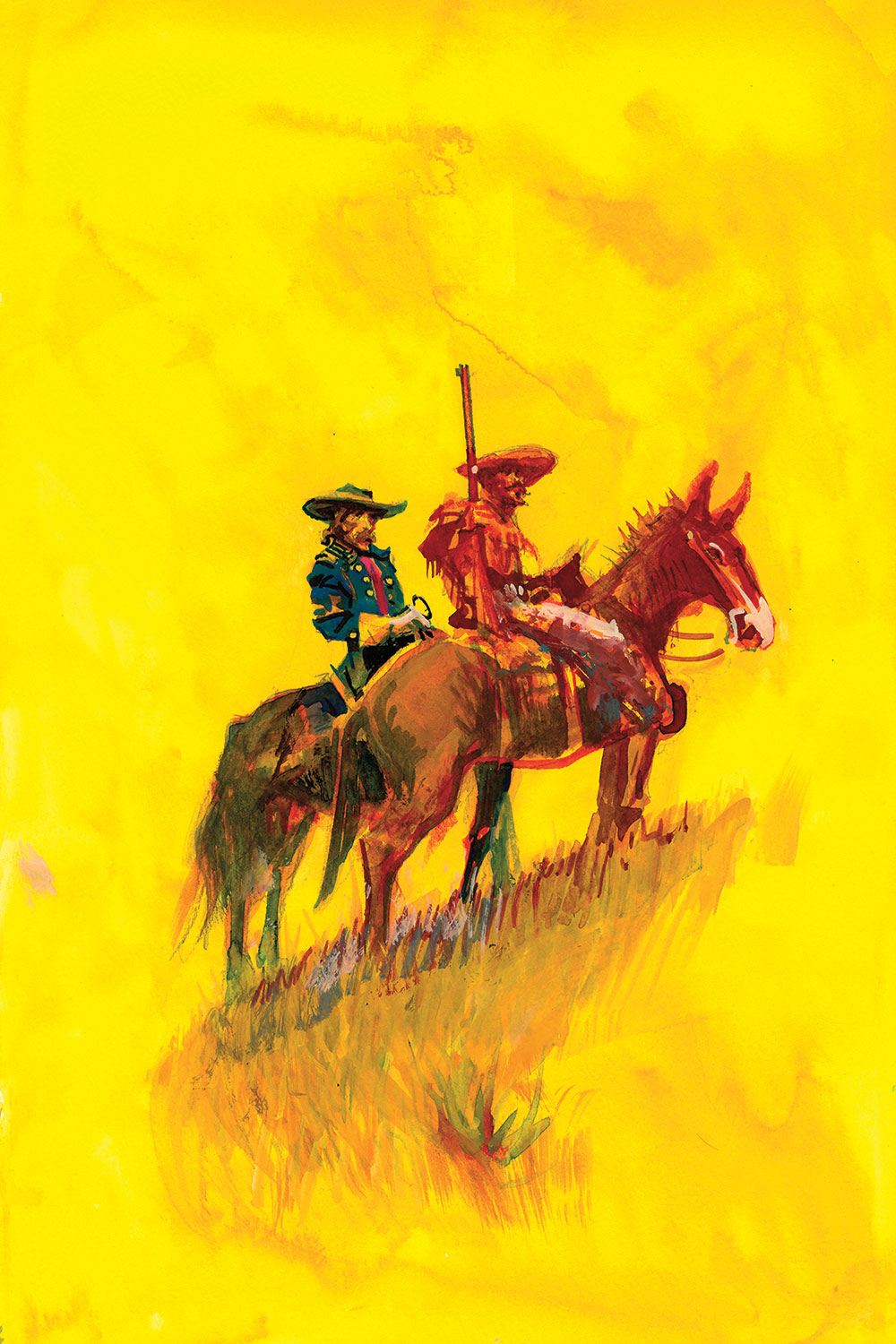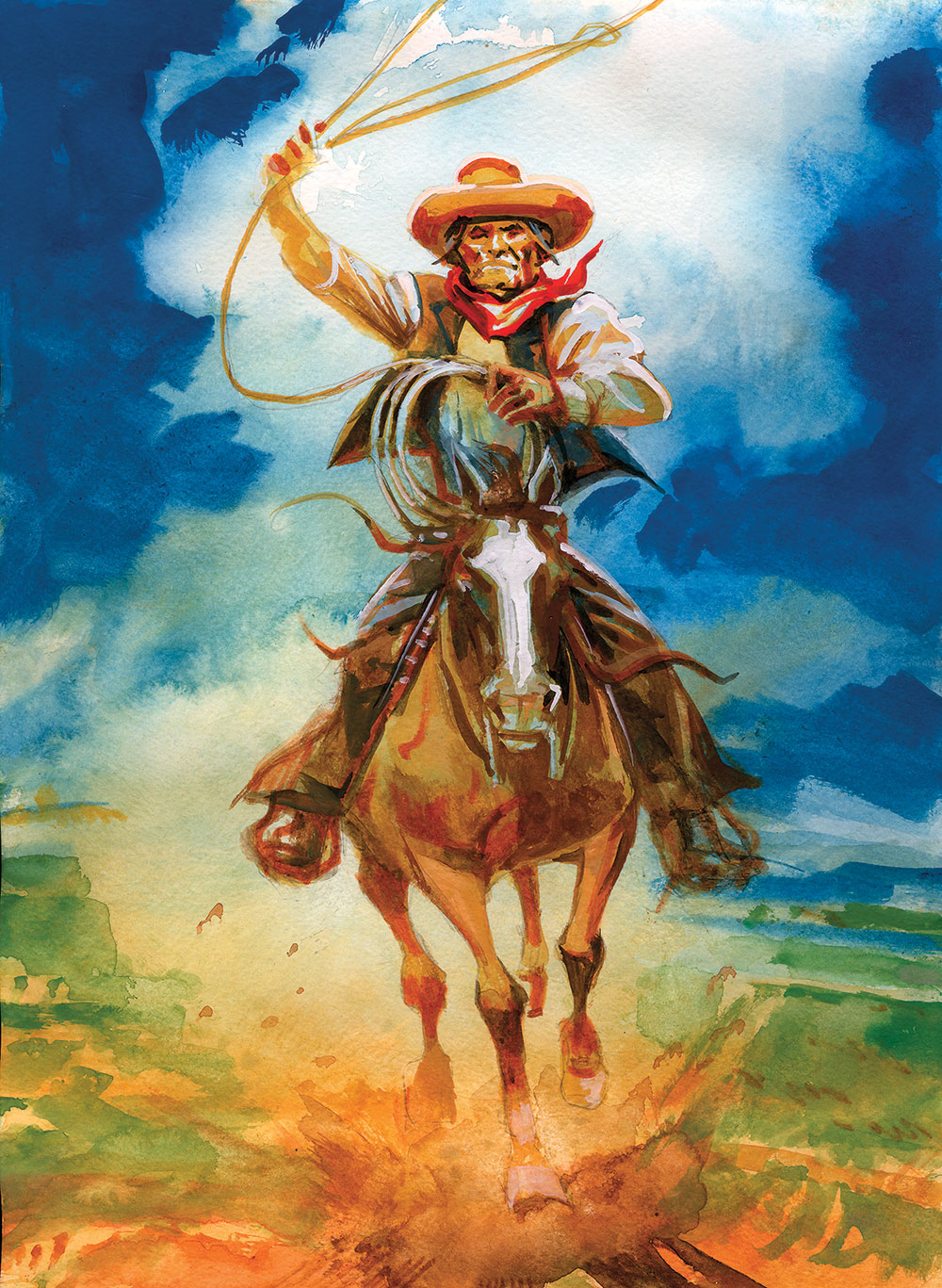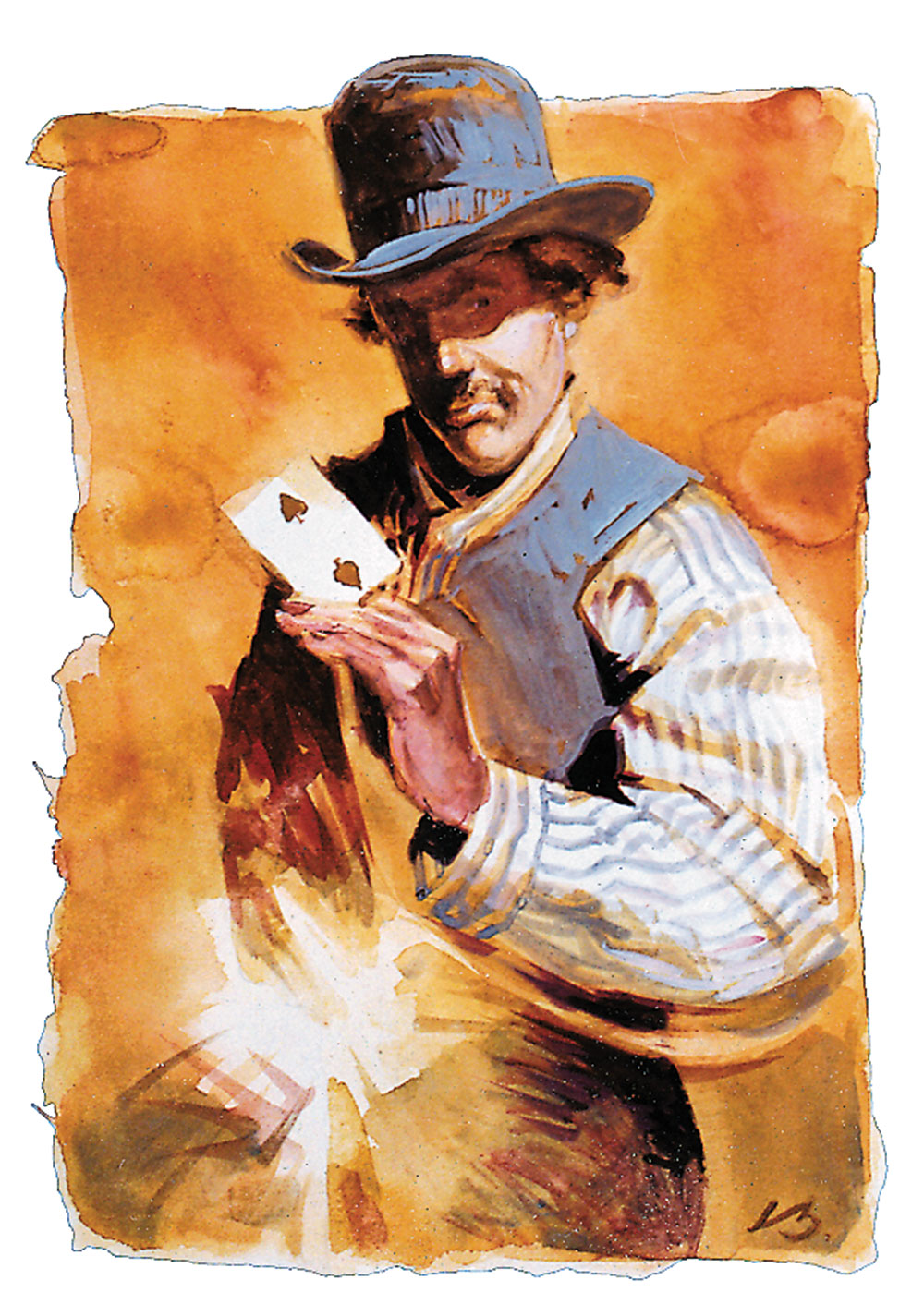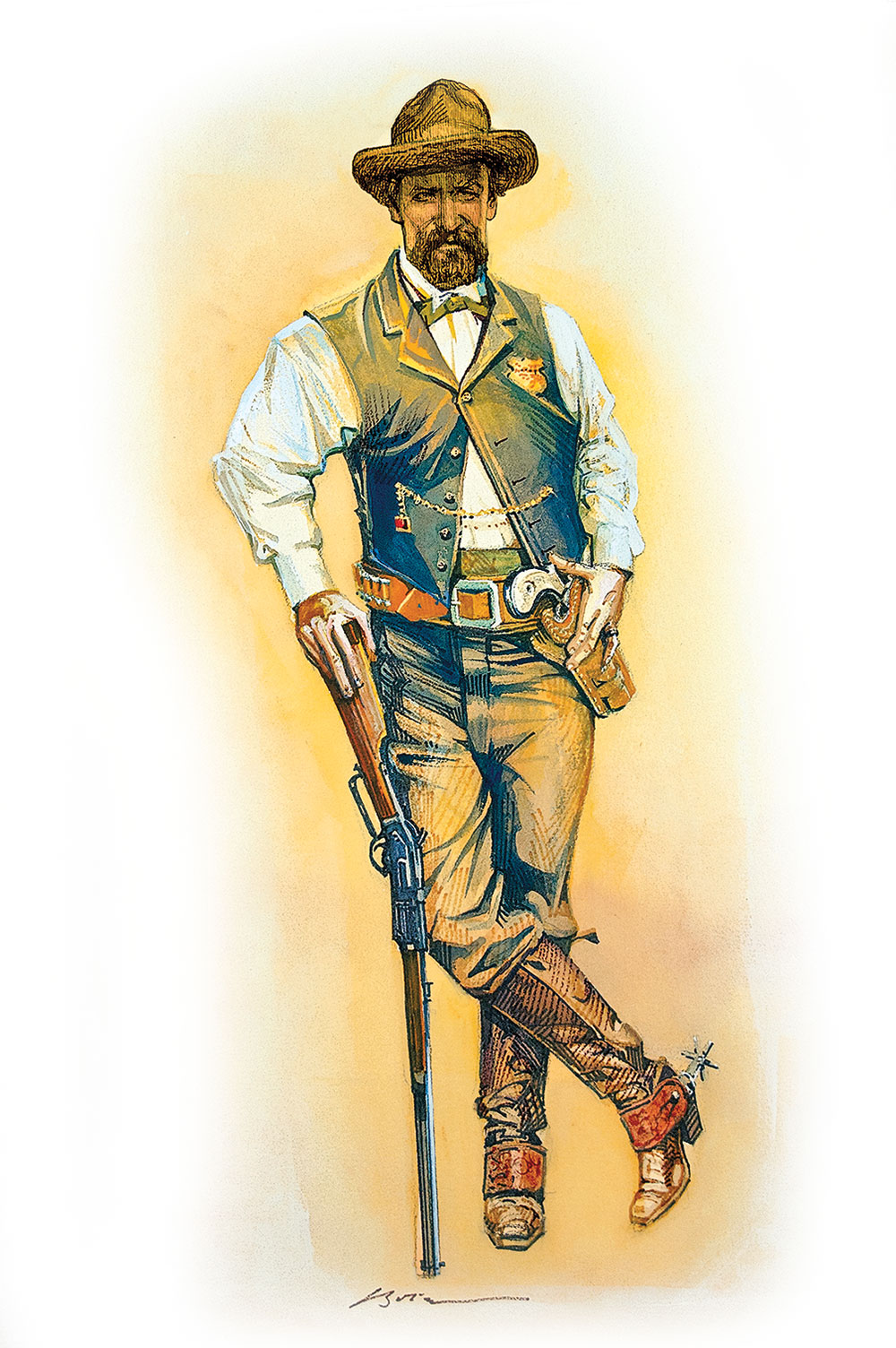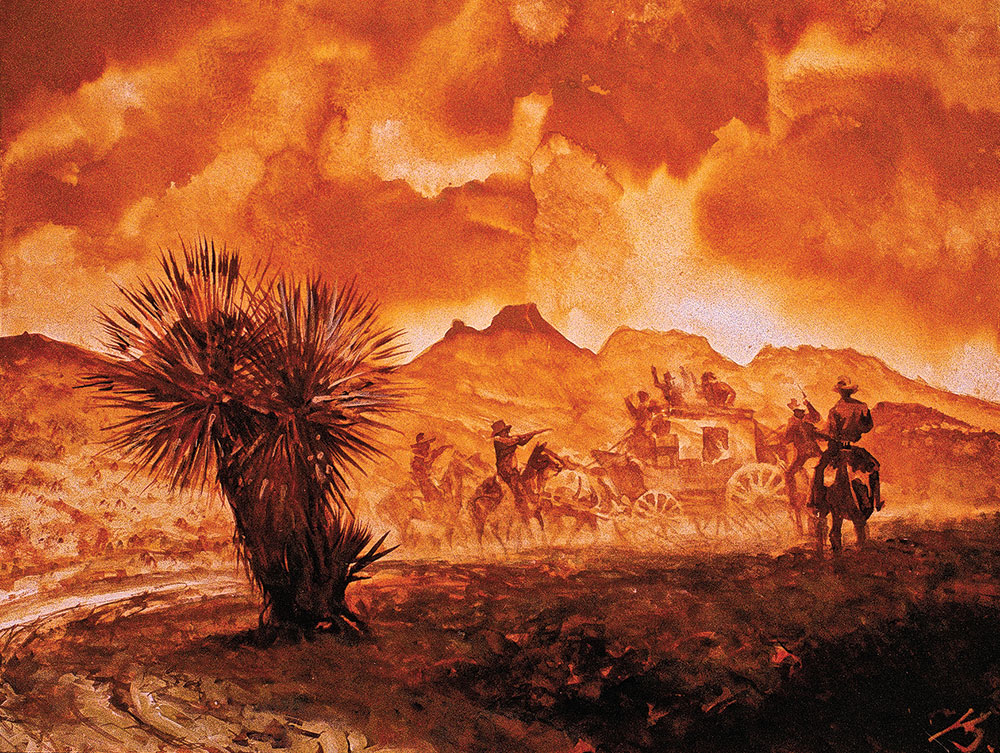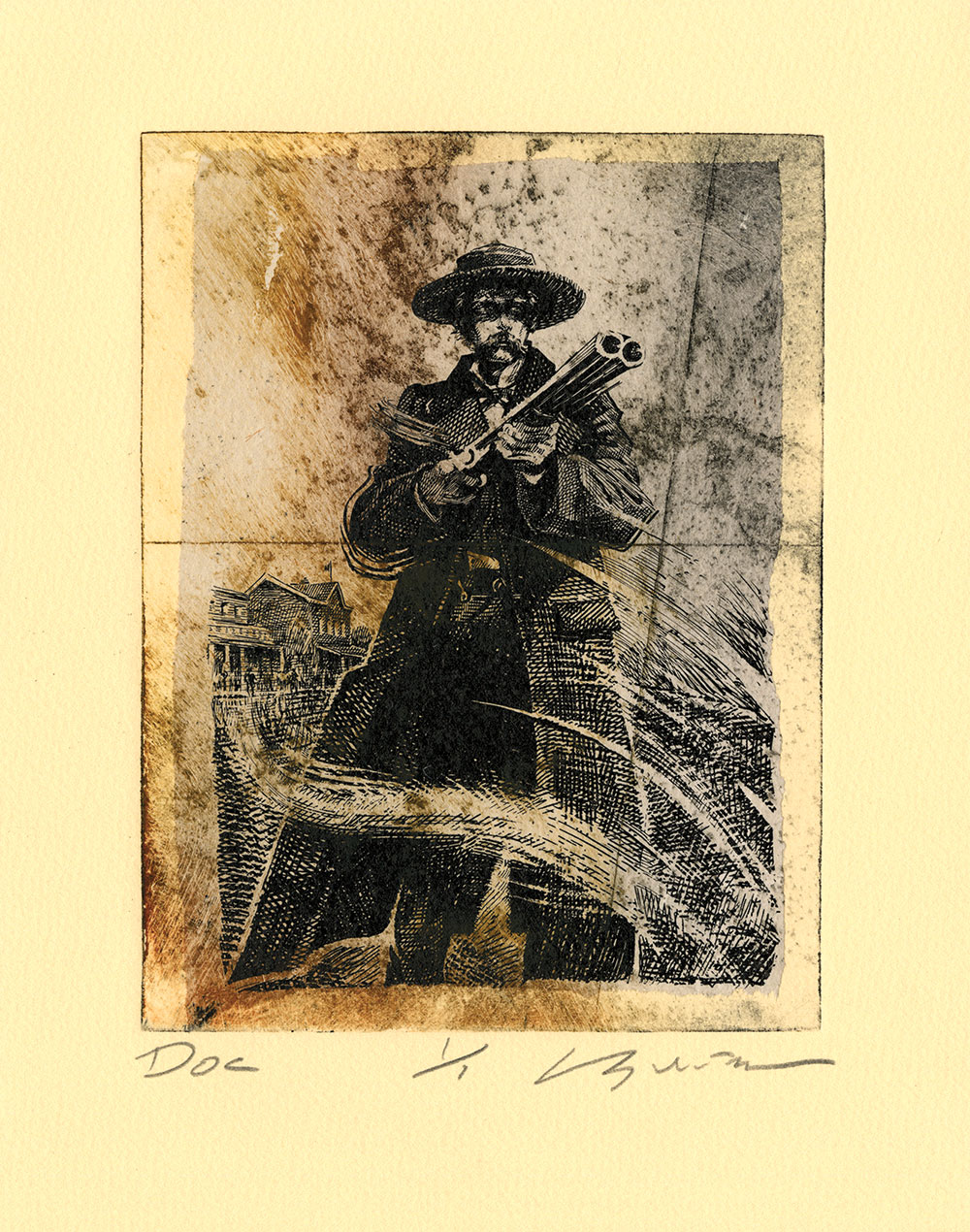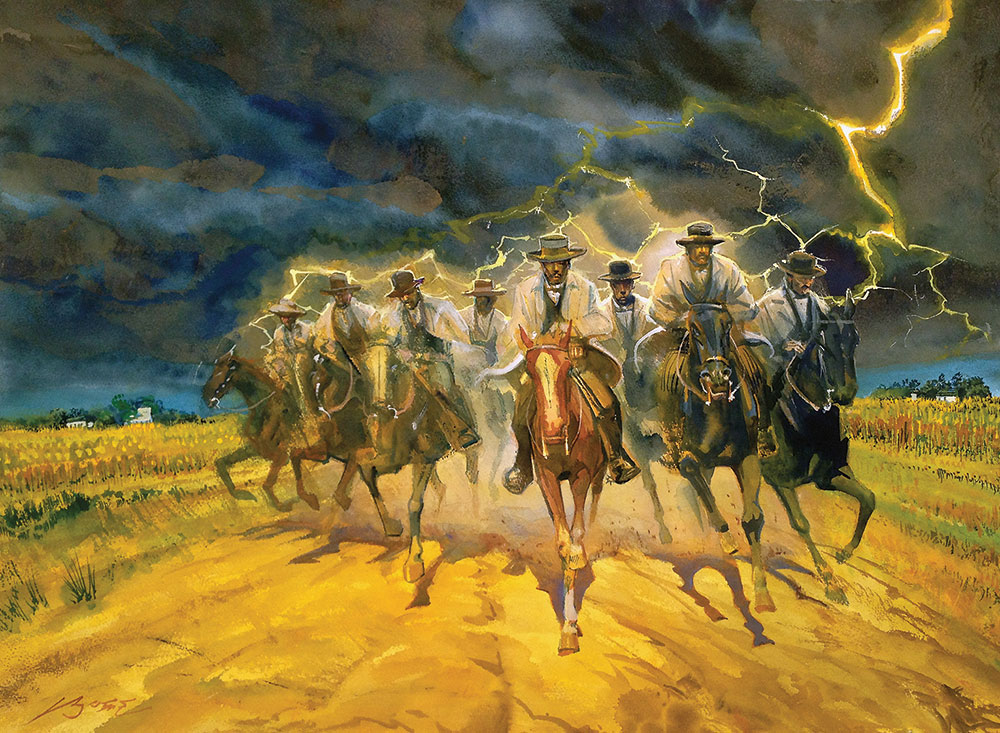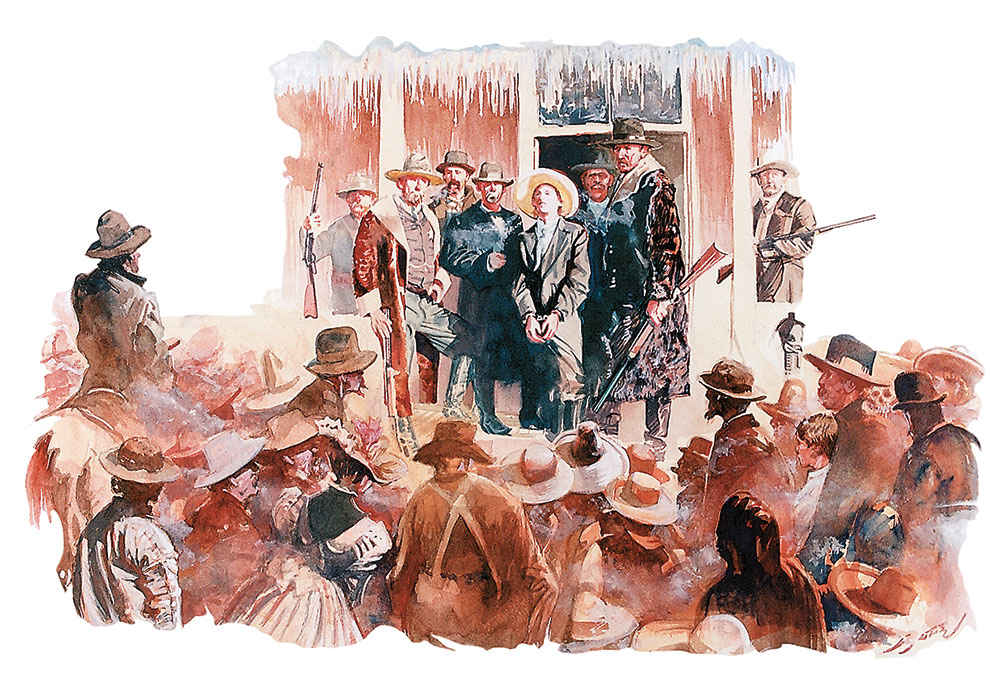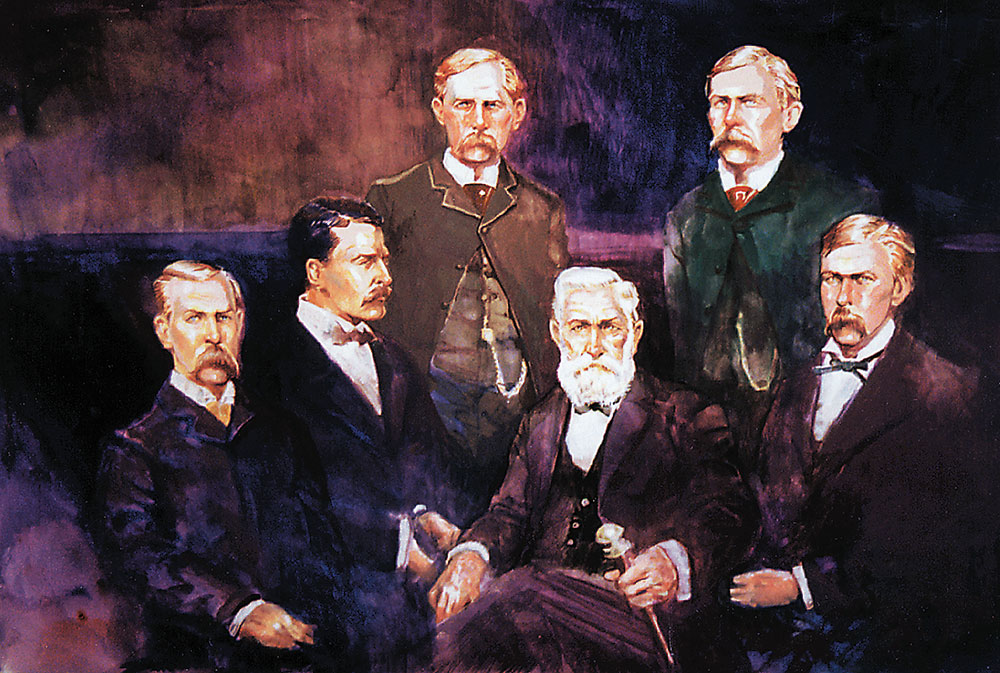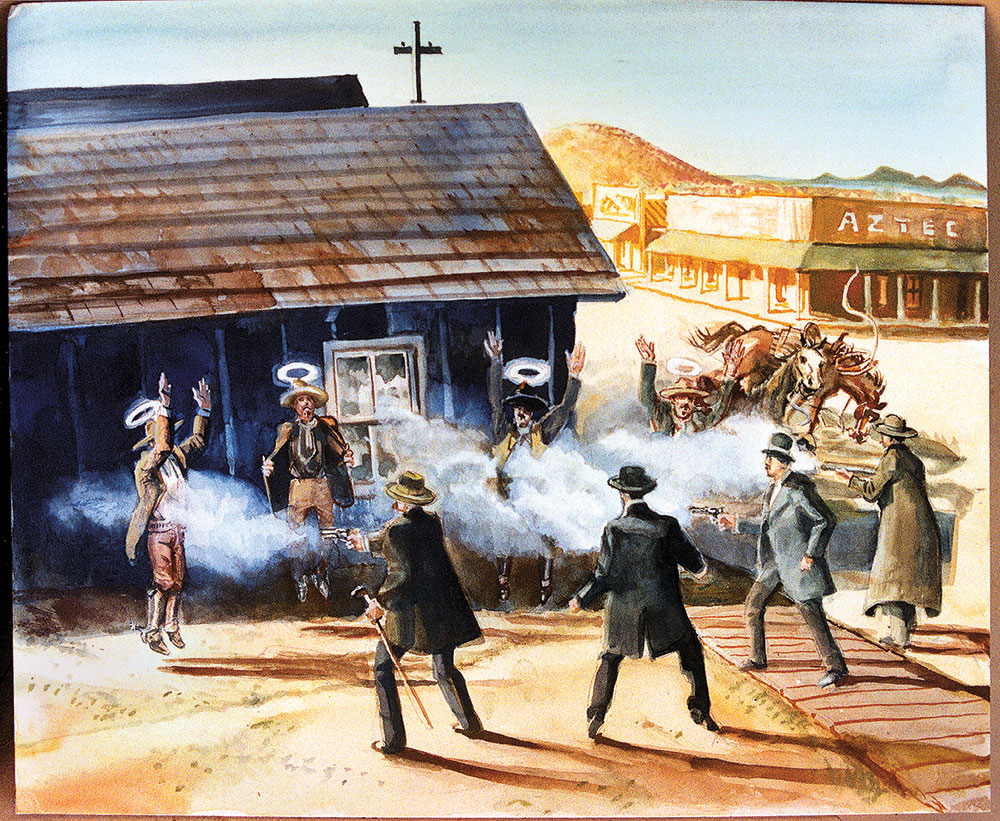 Go to BobBozeBellArt.com for show details.