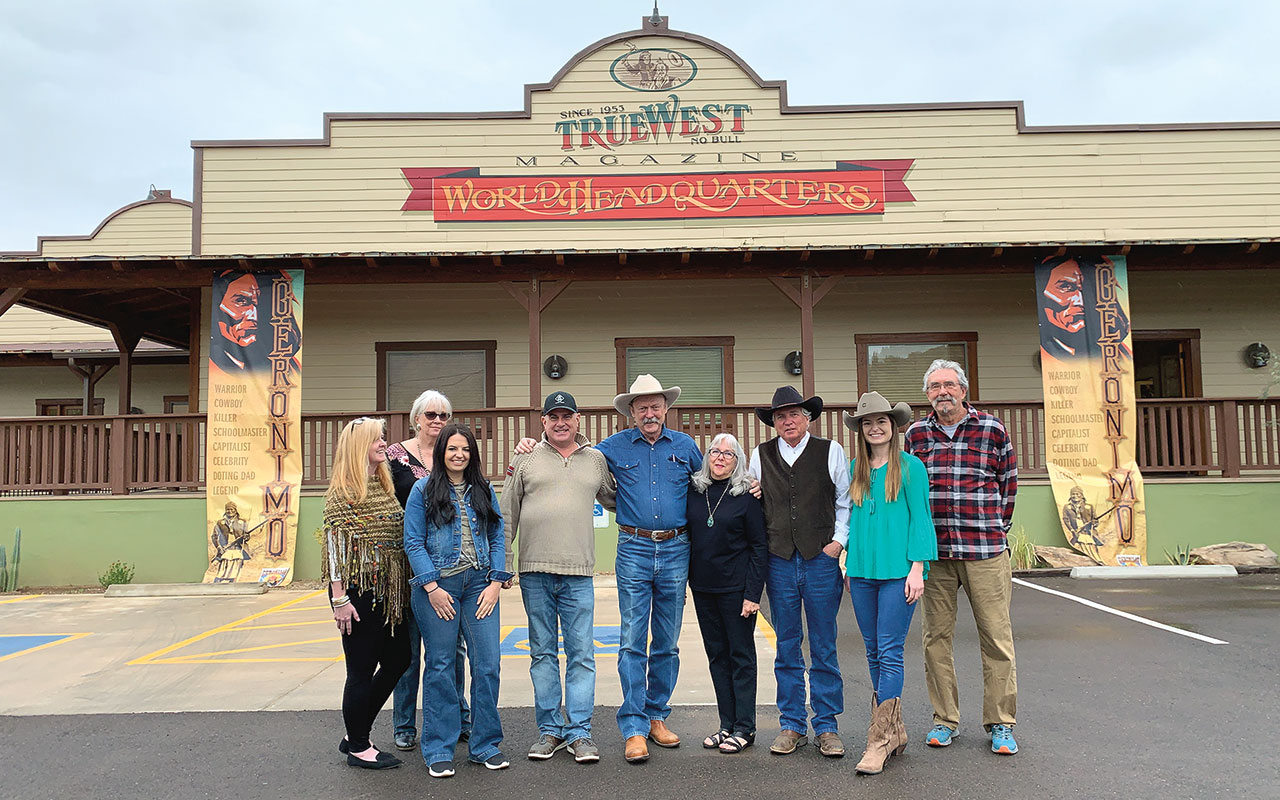 My best friend, the late, great, Charlie Waters, advised me not to buy True West magazine with this logic: "Do not buy yourself a job. There must be a better way to get your artwork published."
Well, I loved the guy, and I trusted his business acumen, but this particular advice wasn't true for me. My partners and I bought True West magazine in the fall of 1999 and thus began a long run of publishing my artwork on the pages of this magazine. For one thing, my artwork was free, so our company didn't have to pay anybody. You'd be surprised how far that can take you.
For the record, I have done 45 covers (including this one), and we've published over a hundred "Classic Gunfights" with at least three to six original illustrations in each one, from me.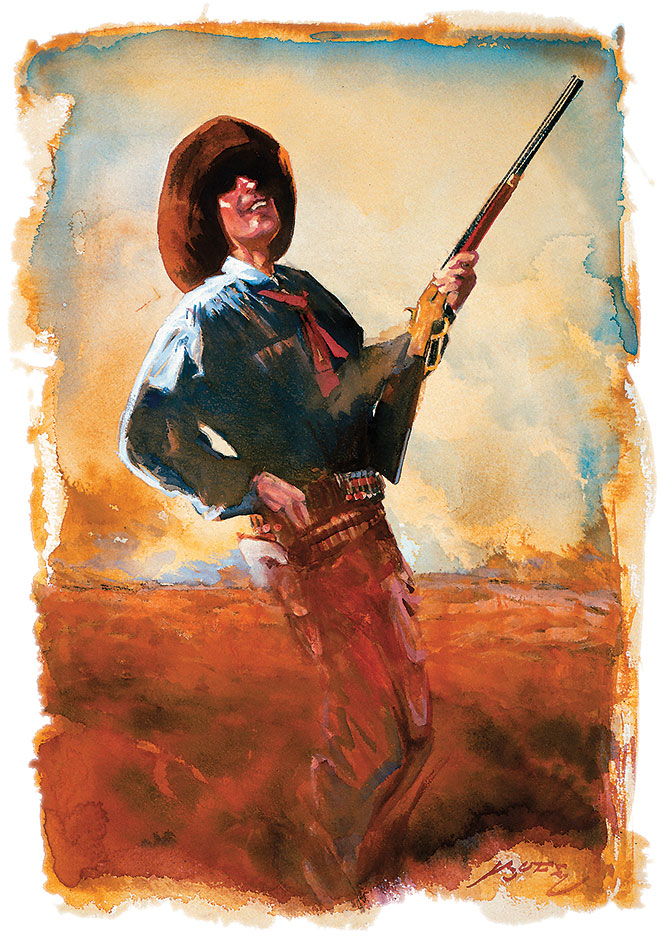 All of this wild and crazy wonder was created out of a storefront in Cave Creek, Arizona, that we like to call the True West World Headquarters. Our offices have been closed since the March 13 quarantine, and more than half our staff is happier working remotely and—long story short—our lease is up at the end of September, and we are not going back.
Our publisher, Ken Amorosano, got the bright idea to do a digital art show to offer my office paintings (75) to our readers as a historic piece of the old homestead. You will be able to peruse the art and buy them, and I have kept the prices as low as possible because I want them to have good homes. So, if you want to own a piece of the True West World Headquarters, go to TrueWestMagazine.com.
"One door closes, another opens."
—Old Vaquero Saying