Discover the tourist West in American Dude Ranch, and read a frontier murder-mystery, a novel of Libbie Custer, a Santa Fe Trail adventure and a bio of acclaimed Western artist Jo Mora.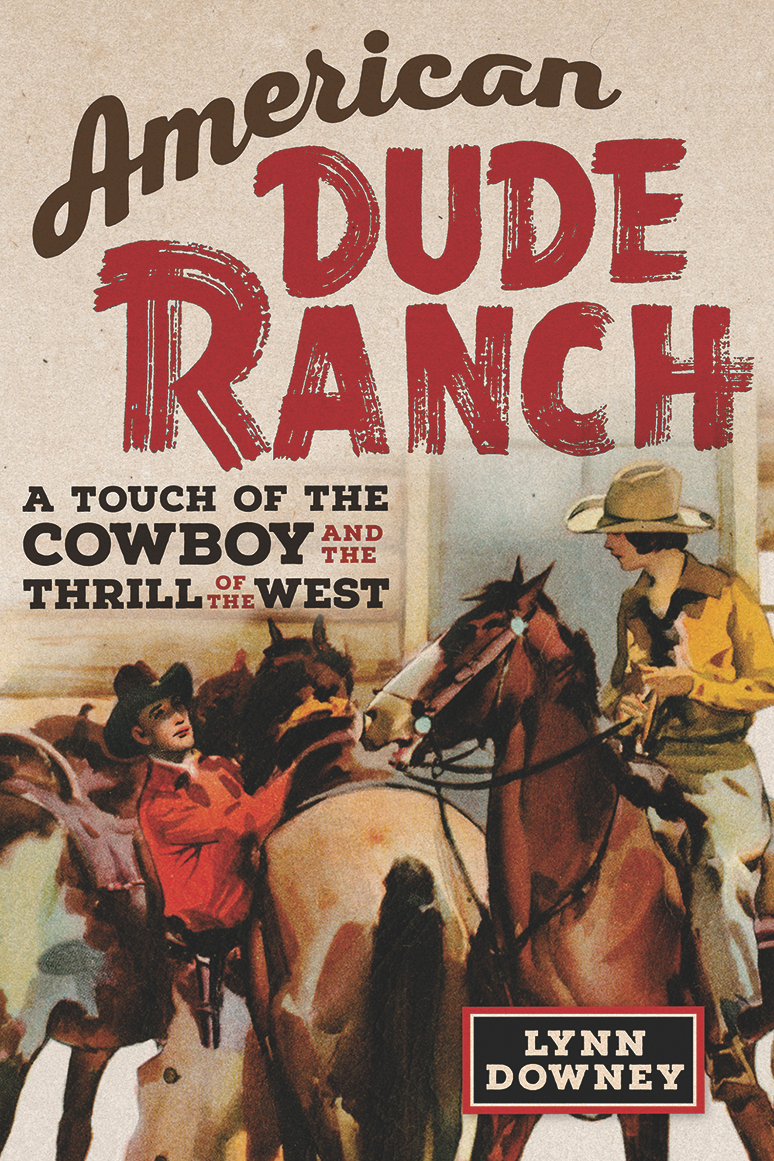 In American Western history, dude ranches have been greatly enjoyed by hundreds of thousands but have rarely been considered for their importance in the growth of the West, the economic stability they brought to rural Western ranches and their direct effect on popular culture. American Dude Ranch: A Touch of the Cowboy and the Thrill of the West (University of Oklahoma, $24.95) by California historian Lynn Downey reverses that and brings us an up-to-date history of the Western guest ranch, from its origins 140 years ago at the Eaton Brothers Custer Trail ranch in Medora, Dakota Territory, to its influence on Western tourism, fashion, film, television and culture. Downey writes, "For 140 years dude ranches have given visitors from all over the world a touch of the cowboy and the thrill of the West. This book tells their story."
An important point about Downey's research—and conclusions—on dude ranches is that her work is neither encyclopedic nor unabridged. She does not tackle the long-standing history between ranchers and federal land management or conservation and wildlife history in regard to ranching. She also makes it clear how she chose the ranches she chronicles in the book. "Except for writing about the histories of the founding dude ranches of the late 19th and 20th centuries," Downey says, "I do not discuss the many ranches still in business today. Every dude ranch has a fascinating story, and writing about all of them could fill a whole book (and would be an interesting read)." Nonetheless, Downey does throw her net wide to discuss lesser-known topics about dude ranches, such as the important role of women (and women's liberation) in dude ranches, and the history of segregation, anti-Semitism and LGBTQ discrimination in Western tourism. She also adds some levity with a humorous anecdote about burlesque star Sally Rand and her infamous Nude Ranch, a traveling carnival-fair attraction that debuted at Cheyenne, Wyoming's, 1935 Frontier Days. 
Without a doubt if you love the popular history of the Wild West you will want to read American Dude Ranch, which I expect will inspire readers of all ages to begin saving for that ultimate dude ranch adventure and to decide, based on Downey's research, if they are dude or dudine material. Downey's history of guest ranches and their significance in American Western history will lead to greater interest in the historical aspect of dude ranches in the West and curiosity about modern opportunities to vacation the way the Eaton Brothers envisioned 140 years ago. 
And what will be next for self-proclaimed dudine Lynn Downey? I wouldn't be surprised if it is a coffee-table book on guest ranches or even a history of Wickenburg. Whatever it may be, I am looking forward to reading about her next adventure in search of the West and its gloriously diverse history.
—Stuart Rosebrook
Frontier Horror Show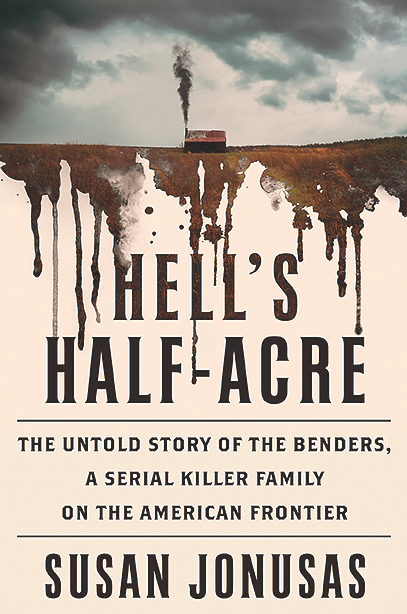 The Benders of early Kansas have long been called shrouded in mystery. An immigrant family who ran a roadhouse in Labette County in the southeast corner of the state ran afoul of the law and local citizens when it was discovered they were murdering travelers under their care. With the makings of a great horror movie, Hell's Half-Acre: The Untold Story of the Benders, a Serial Killer Family on the American Frontier (Viking, $28) is the true story of psychopathy and death on the American frontier. It is an exhaustive study of an underserved subject complete with manhunts and national coverage into the bloody killing spree. Author Susan Jonusas deftly sifts through the folklore that saturates the Bender family and their victims while navigating heaps of archival records on a story that will leave readers stunned with its viciousness and cruelty.
 —Erik J. Wright, assistant editor of Tombstone Epitaph
Widow of the Plains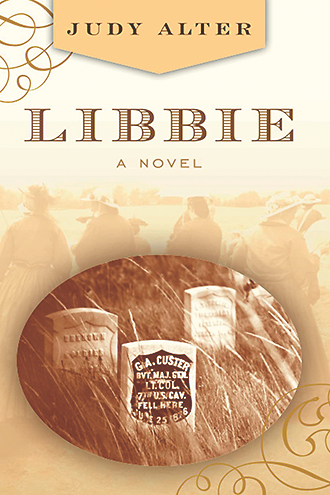 From their beginnings in Monroe, Michigan, through many travels and postings throughout the South and the new frontier, this is a fictional what-if story told from the point of view of Mrs. George Armstrong Custer. Elizabeth Bacon Custer, known as Libbie, falls for young George Armstrong Custer, called Autie by his friends and family. Forbidden by her father to see him, Libbie becomes even more enamored of Autie after his Civil War triumphs and his becoming, at age 23, the youngest general in the U.S. Army. She finds her husband quite passionate, but with a streak of cruelty, and there are suspicions of infidelity on both sides. Libbie (TwoDot, $18.95) by Judy Alter is a fascinating re-creation of life during war, and on the frontier by the side of the enigmatic Custer.
 —Brad Courtney, author of  Prescott's Original Whiskey Row
Wild Western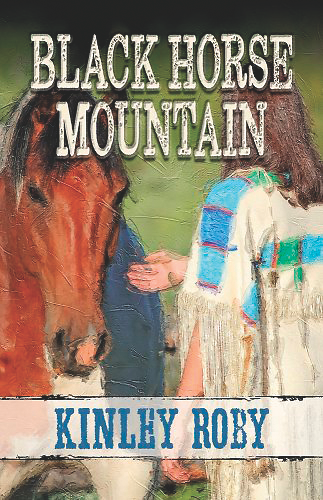 Set shortly after the Civil War on the trail to Santa Fe, Kinley Roby's Black Horse Mountain (FiveStar, $25.95) presents an exciting tale in which everything that ever happened to a wagon train on the trail happens to this train. The protagonist is presented with three beautiful women, one an emotionally damaged frontier gal, another a New England Quaker en route to Santa Fe to free the "Indian slaves," the last is a wise Indian woman who has walked away from the remnants of her tribe. Emotional issues arising from service as a cavalry officer prevent him from committing to a woman until the Indian woman heals his soul. He plans like a general and handily defeats myriad enemies while trying to choose between the ladies.
—Doug Hocking, author of  Terror on the Santa Fe Trail: Kit Carson and the Jicarilla Apache
Painting, Sculpting History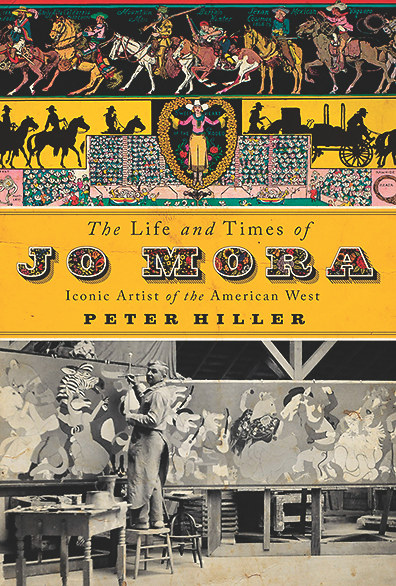 First published in 1946, Trail Dust and Saddle Leather by Jo Mora has become a go-to source for historians, novelists and Western craft masters interested in the equipment, dress and customs of cowboys. Peter Hiller paints the complete picture of Mora—his life, art and legacy—in The Life and Times of Jo Mora: Iconic Artist of the American West (Gibbs Smith, $30). Hiller, a longtime Mora scholar, traces the life and accomplishments of Uruguay-born Mora, including his two and half years of living with Navajos and the Hopi people. Art lovers will salivate over the colorful images of versatile Mora's paintings, sculptures, murals, maps and architecture while learning about the "Renaissance Man of the West."
—Johnny D. Boggs, author of The Cobbler of Spanish Fort and Other Frontier Stories
Rough Drafts
The 2022 Tucson Festival of Books was a rousing success with well over 100,000 in attendance for the weekend of March 12-13. Book lovers of all generations flooded onto the University of Arizona campus after a two-year hiatus because of COVID. 
The Western Writers of America and True West booth greeted hundreds of visitors with Johnny D. Boggs and me at the helm with help from WWA President Chris Enss and WWA members Micki Fuhrman, Melody Groves and Ashley Sweeney. 
On Saturday, I moderated "Southwest Tales Read Worldwide" with authors James McGrath Morris and Bob Rosebrough. Our discussion of Morris's latest biography, Tony Hillerman: A Life (University of Oklahoma Press, 2021), and Rosebrough's latest book, A Place of Thin Veil: Life and Death in Gallup, New Mexico (Rio Nuevo, 2022), was very poignant, and I highly recommend both books.
On Sunday, I moderated "Dude Ranching in the West" with author Lynn Downey and author and dude ranch proprietor Russell True (four properties in Arizona and one in Montana). At the center of our discussion was Lynn's latest book, American Dude Ranch: A Touch of the Cowboy and the Thrill of the West (University of Oklahoma, 2022) [see review on p. 50], and True's family history of managing dude ranches, including the White Stallion in Tucson. I am sure all of us were ready to book a dude ranch vacation after the session!
A thanks to Lynn Weiss Sneyd for coordinating my panels and her countless volunteer hours every year on behalf of the Tucson Festival of Books. Guaranteed, True West's team will be back next year! 
 —Stuart Rosebrook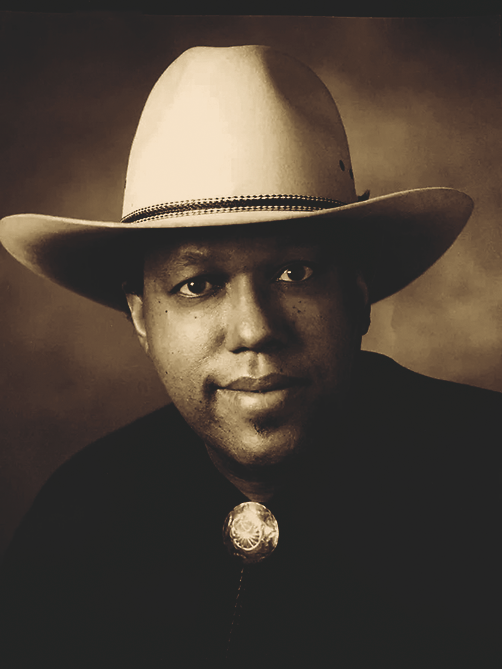 Chicago Historian Shares His Favorite African American Western History
Retired college history professor Art T. Burton is the author of four critically acclaimed books on African Americans and Indigenous Americans of the Western frontier. Burton is an international authority on African American history and has written numerous articles for True West and Wild West magazines. He is a noted expert on Bass Reeves and is regularly featured on television documentaries. He was made an honorary Oklahoma Marshal by Governor David Walters. He recommends these books:
Exodusters: Black Migration to Kansas after Reconstruction by Nell Irvin Painter (W.W. Norton): Painter covers the first major migration to the West of ex-slaves. This was the first scholarly study of this migration of African Americans to the Western frontier. 
Sweet Freedom's Plains: African Americans on the Overland Trails, 1841-1869 by Shirley Ann Wilson Moore (University of Oklahoma Press): Moore's book reveals that African Americans were pioneers also. Her research adds an important new dimension to the classic history of Western migration.
Joe: The Slave Who Became an Alamo Legend by Ron J. Jackson, Jr. and Lee Spencer White (University of Oklahoma Press): This book on Joe, one of the survivors of the Alamo, is quite illuminating. The authors uncovered the fact that Joe was a brother of the famous black abolitionist William Wells Brown and document his life as the slave of Alamo commander William Barrett Travis.
Seminole Burning: A Story of Racial Vengeance by Daniel F. Littlefield, Jr. (University Press of Mississippi): This is a fascinating story of federal law intersecting with mob vengeance in pre-state Oklahoma in 1898. This was a major joint collaboration by federal officials from the Indian Territory and Oklahoma Territory. 
Deadly Affrays: The Violent Deaths of the U.S. Marshals by Robert Ernst and George R. Stumpf (Scarlet Mask): Ernst and Stumpf cover incidents from all over the United States in the long history of the U.S. Marshal Service. The most deaths of federal lawmen occurred in the Indian and Oklahoma territories in the 19th century.