Standing Tall
Despite the pandemic, American Western towns remain strong and determined  to be better than ever in 2021.
It's reassuring to know that True Western Towns endure through the worst calamities. It happened more than a century ago during the Spanish Flu epidemic, and it's happening now as the West resists and recovers from Covid-19.
The year 2020 was a harsh one for Western towns, as history buffs and other travelers largely stayed home to stay healthy. Tombstone's board sidewalks and dusty streets were unusually empty when I arrived in the Town Too Tough to Die last summer.
In towns across the West, museums, galleries and historic sites faced bleak times with far fewer visitors and most major events canceled. Tumbleweeds tumbled. "We're Closed" signs hung on vintage wooden doors.
Still, many of our True Western Towns have gone from boom to bust and back to boomtowns more than once. We expect they will rise again when it's safe to get back on the horse to see some new landscapes and Old West haunts.
Peter Corbett moved West to Flagstaff in 1974 to attend Northern Arizona University where he studied English and American Studies. He's been exploring Arizona and the West since then and had a 35-year career in Arizona journalism. He is True West's True Western Town columnist.
1. Prescott
Prescott, Arizona, has held tight to its Western heritage like a rodeo cowboy trying to stay on a bucking bull. The payoff is apparent to visitors in town for Frontier Days and the World's Oldest Rodeo.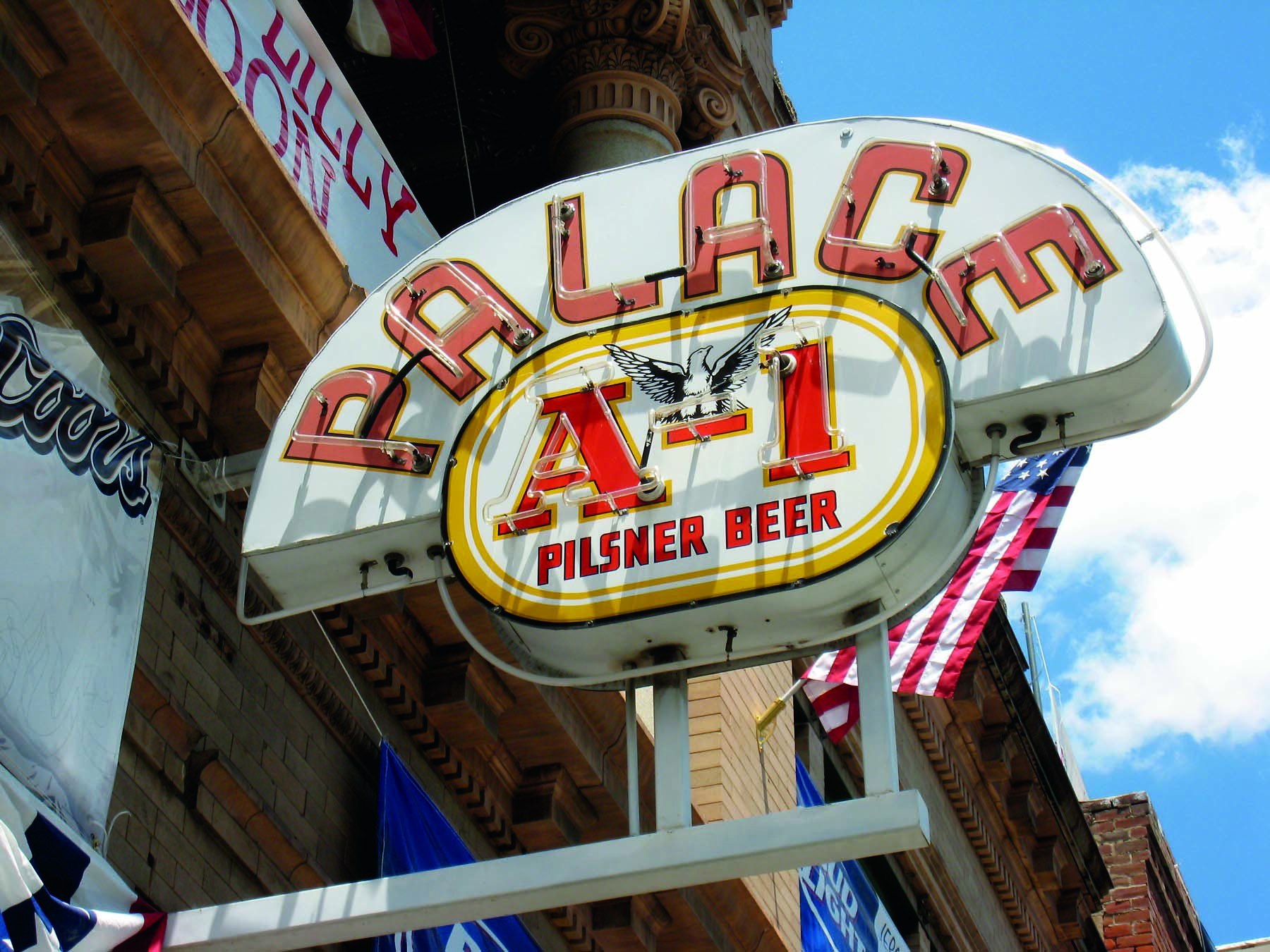 Few towns can match Prescott's Whiskey Row with the Palace and other saloons along Montezuma Street. Before Tombstone, Doc Holliday and Wyatt and Virgil Earp walked these streets and drank on Whiskey Row.
The Yavapai County Courthouse Plaza is the beating heart of Prescott's walkable downtown stretching for several blocks down to the former Santa Fe train depot.
Visitors can enjoy Western hospitality in historic digs at the Hassayampa Inn, a Mission Revival gem built in 1927, and the 1917 Hotel Vendome.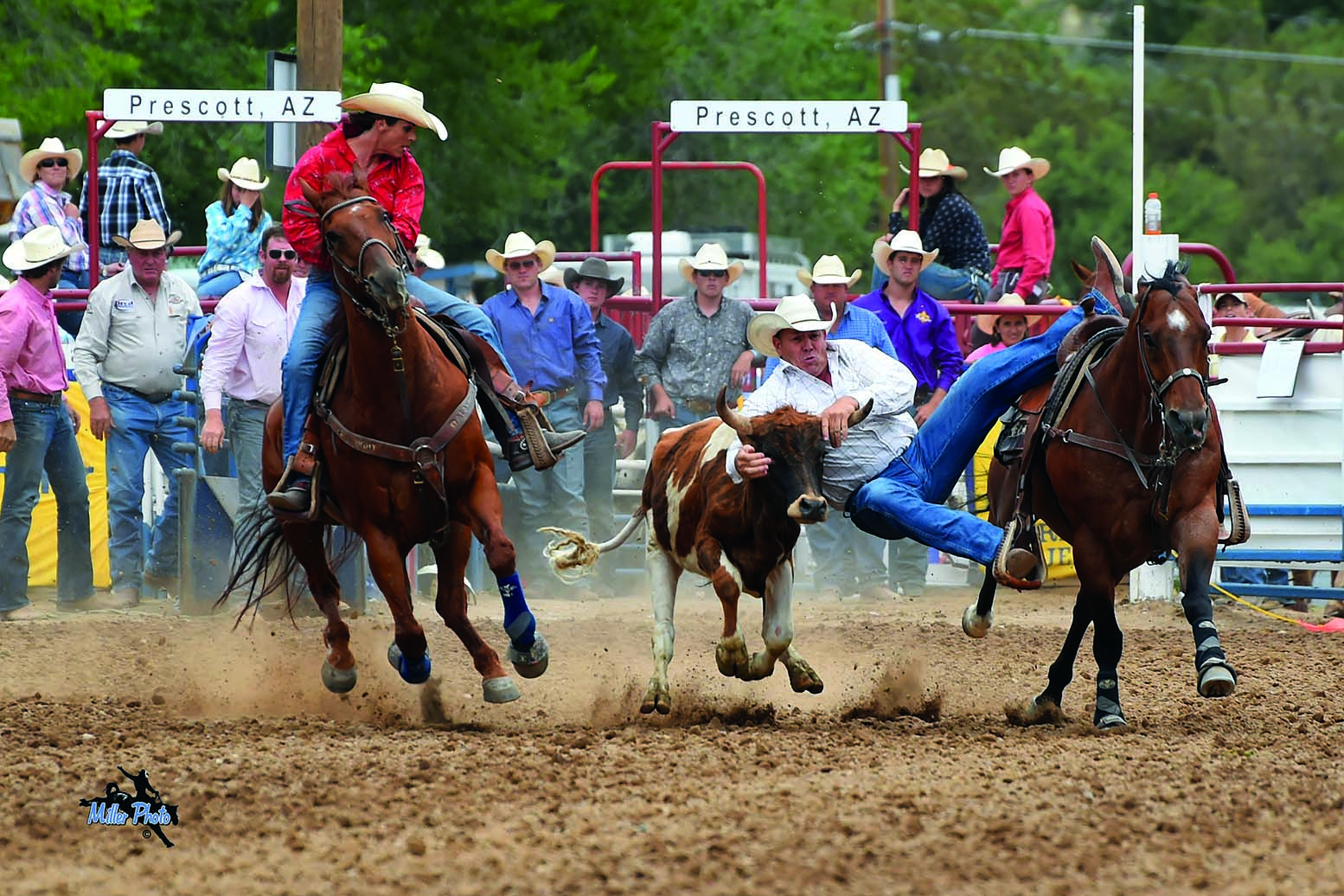 Prescott's reverence for its Western roots started with Sharlot Hall, whose family moved to the Arizona Territory in 1882. She soaked up tales of frontier life, collected artifacts, and in 1928, opened a museum in the Territorial Governor's Mansion.
"She was a rancher and a poet and an activist and politician and a Territorial historian," said Fred Veil, former Sharlot Hall Museum director.
The museum has grown to 11 exhibit buildings on four acres and added a $3 million Education Center in May.
Sharlot Hall and the town's other museums are notches in the gun belt that helped push Prescott to its No.1 spot on our True Western Towns list.
Western art lovers should see the Phippen Museum and its Arizona Rancher and Cowboy Hall of Fame.
The Western Heritage Center features cowboy art and an exhibit on Prescott moviemaking from silent-film cowboy Tom Mix to tough hombres like Steve McQueen as Junior Bonner and Tom Laughlin playing Billy Jack.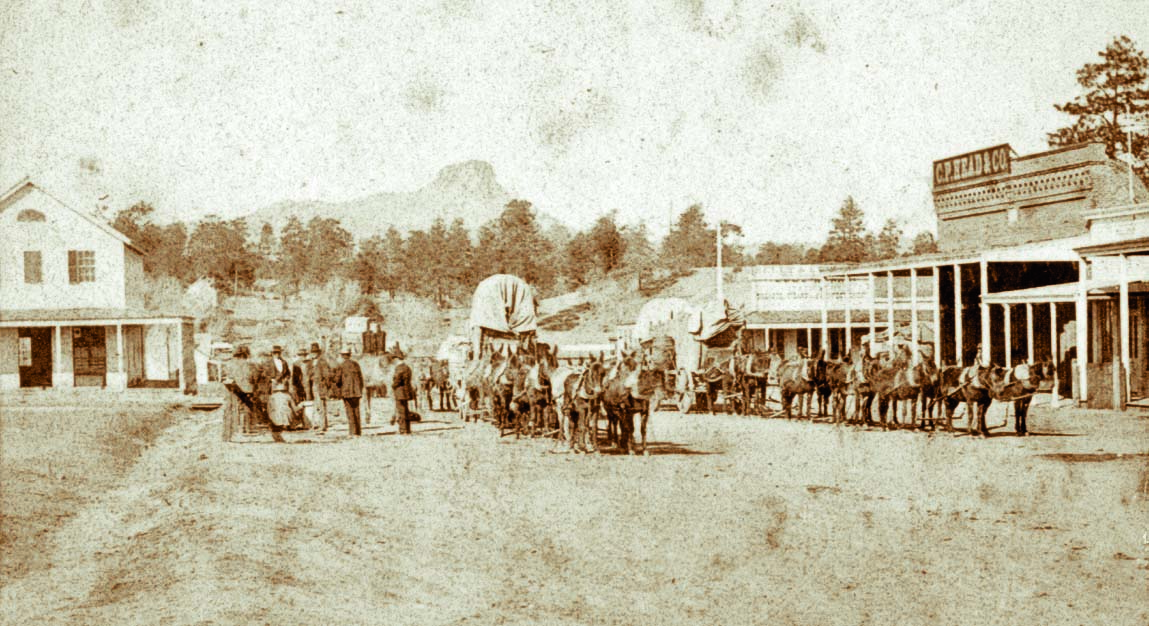 Prescott's other new entry is the Museum of Indigenous People, formerly the Smoki Museum. It's in a 1935 stone building designed to resemble an Indian pueblo.
Prescott celebrates its Western heritage each summer with the Arizona Cowboy Poets Gathering, a Western history symposium and Whiskey Row Shootout.
Whiskey Row historian Brad Courtney said Prescott also boasts an array of groups dedicated to preserving the town's past. That includes the Prescott Corral of Westerners International, Whiskey Row Social Club and Historic Society, Arizona Territory Society and the John Ford Fourth Cavalry. Plus the Prescott Regulators and Prescott Buscaderos are re-enactors who stage the annual Whiskey Row Shootout.
Visit-Prescott.com
2. San Angelo
San Angelo, Texas, owes much of its existence to the convergence of three forks of the Concho River and an 1882 flood that wiped out the previous county seat, a town called Ben Fecklin.
Fort Concho was established 15 years earlier on the Concho River and grew to 40 buildings with a garrison of up to 500 men to protect early settlers.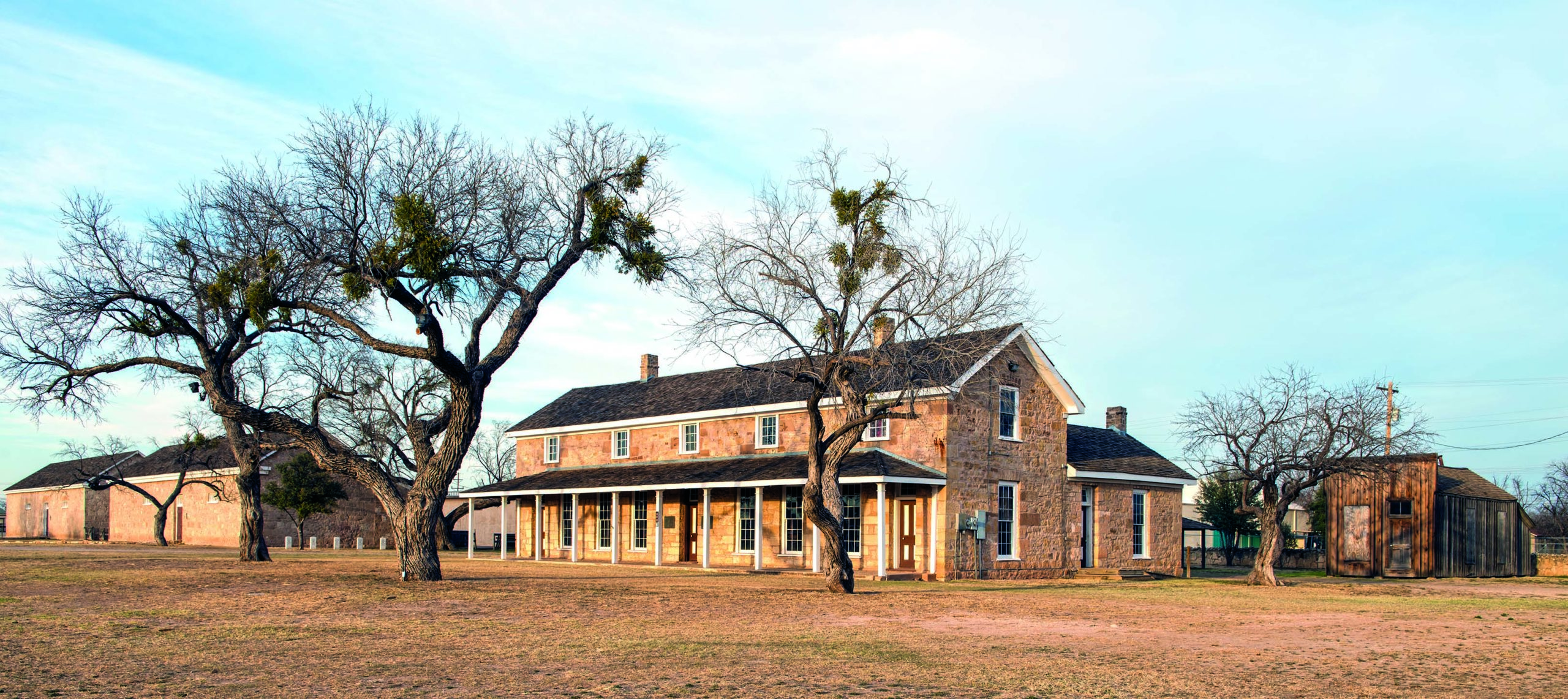 Today it's a National Historic Landmark with 23 restored structures and an annual Winter Rendezvous featuring more than 100 soldier re-enactors and traders camping on the parade grounds.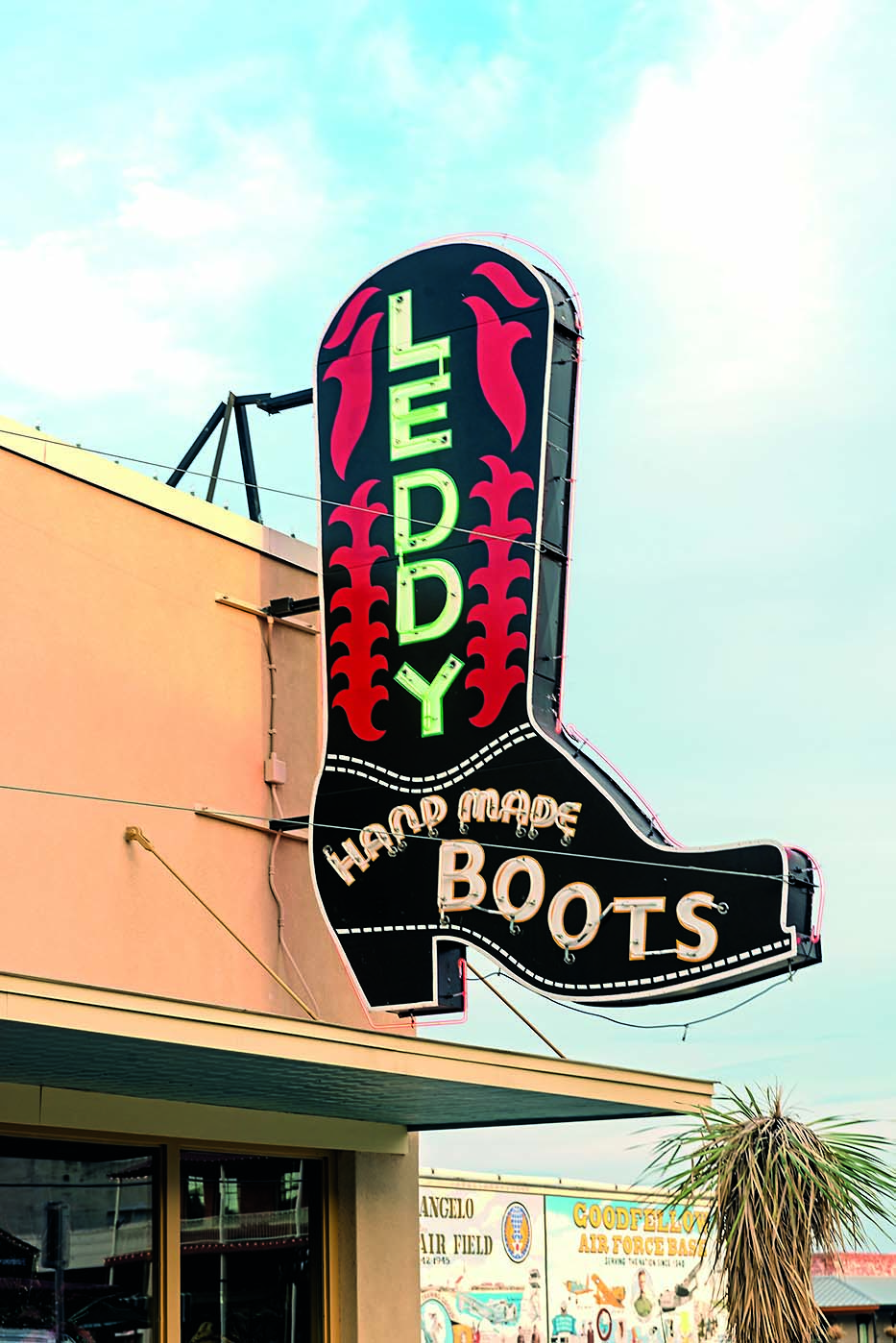 A 1909 Railroad Depot and Museum and the San Angelo Museum of Fine Arts are within the town's cultural district. Recent exhibitors include Western bootmaker Jamie Palmer, bit- and spur-maker Wilson Capron and silversmith Lee Bloodworth, who specializes in silver and gold belt buckles etched with ranchers' brands.
One of San Angelo's biggest events is the Stock Show and Rodeo that's held over three weeks in February.
DiscoverSanAngelo.com
3. Deadwood
It's hard to go wrong in a True Western Town that has an Outlaw Square, brothel museum and a graveyard where Wild Bill Hickok and Calamity Jane are buried.
That town of course is Deadwood, South Dakota,where Wild Bill and Calamity Jane are at eternal rest in the Mount Moriah Cemetery. A famous gunfighter celebrated in dime novels, Hickok was shot while playing poker in a Deadwood saloon.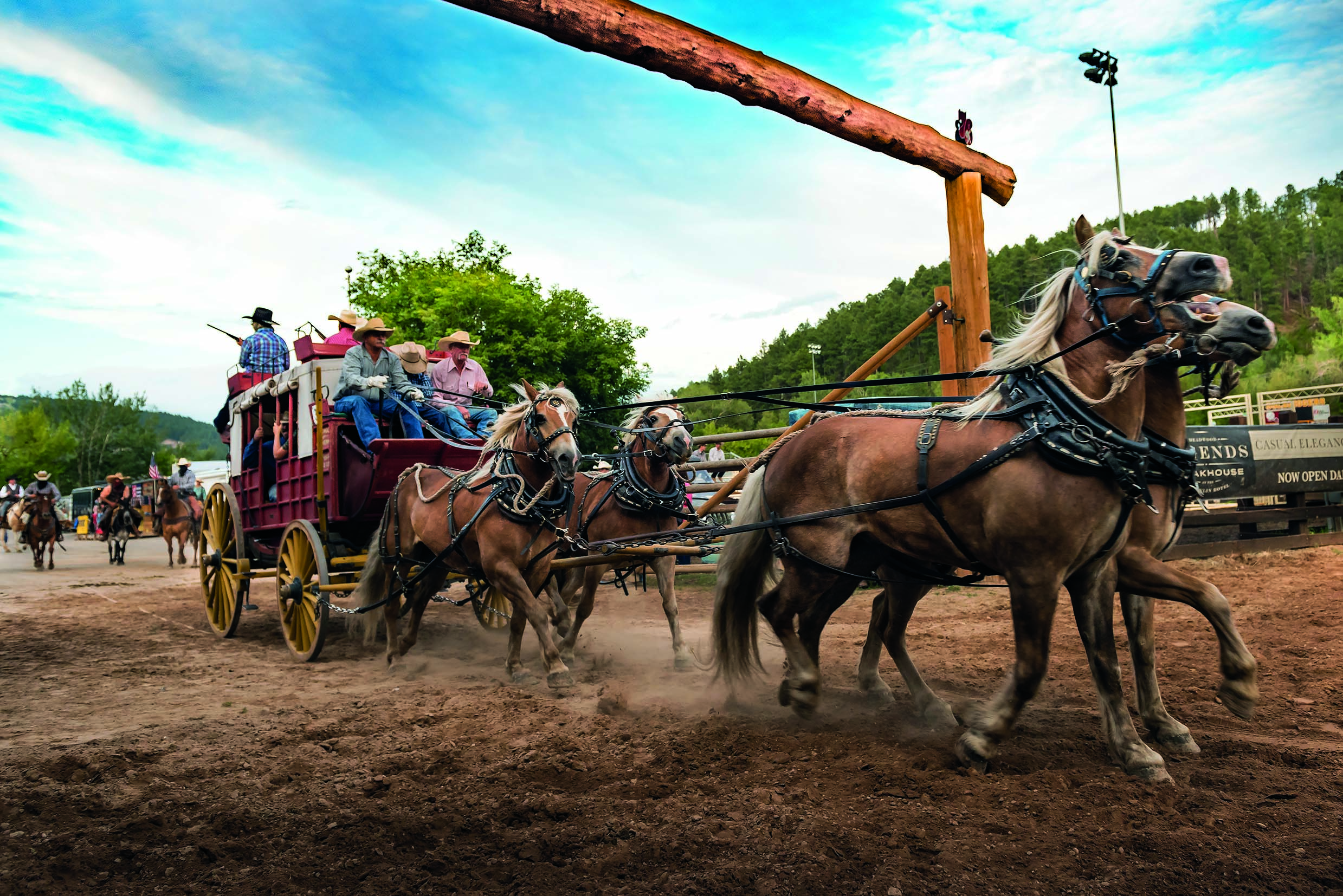 "We're the stuff dime store novels are all about, and we've brought these dime store novels to life since 1876," said Lee Harstad, Deadwood chamber and tourism bureau executive director.
Deadwood's Brothel Museum opened in August on lower Main Street, an area known as the "Badlands of Deadwood."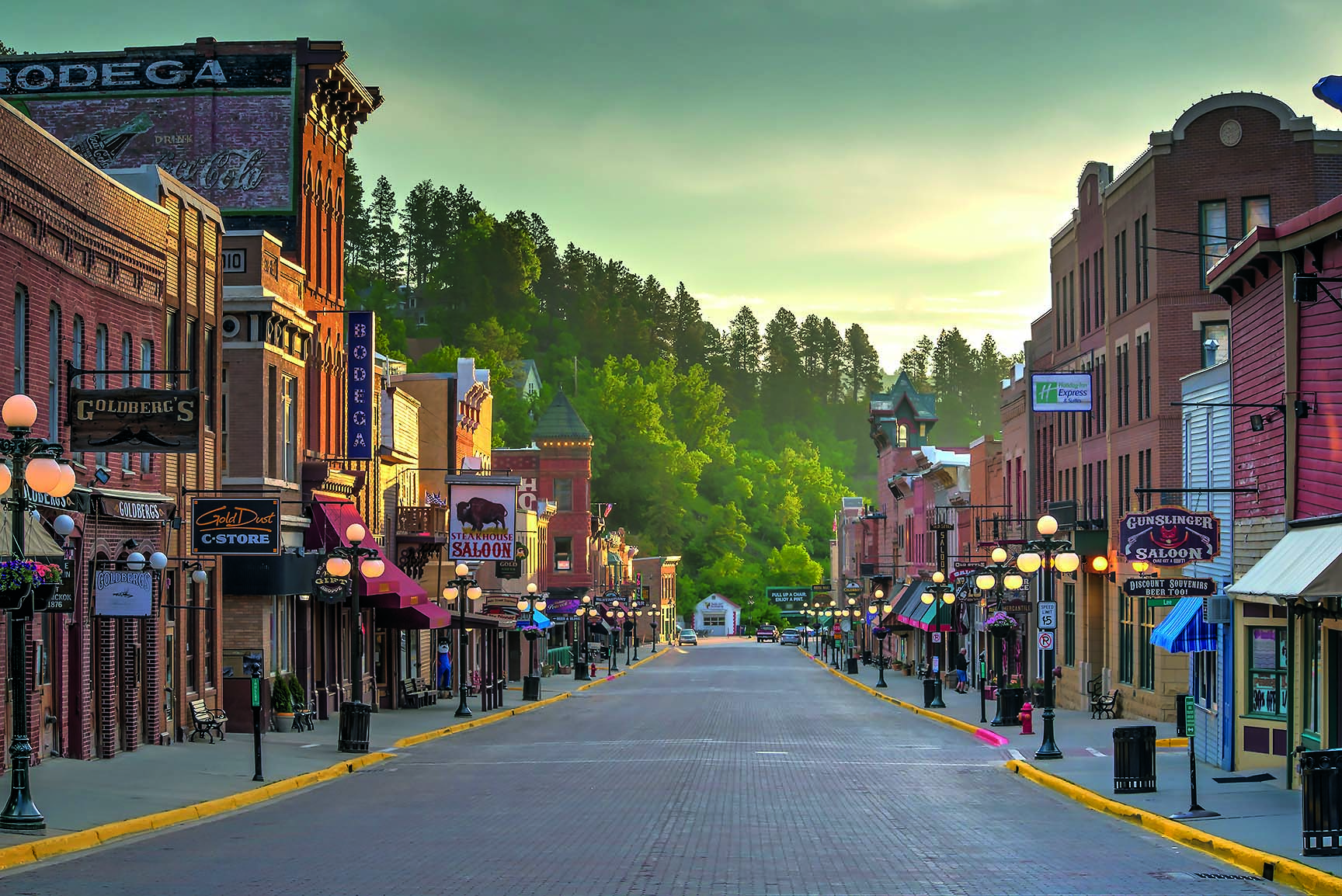 Outlaw Square has a stage for entertainment and re-enactors' gunfights.
Deadwood will celebrate its 99th annual Days of '76 in July with a parade and rodeo. It marks the beginnings of Deadwood in 1876 after gold was discovered in the Black Hills.
The town's Days of '76 Museum displays horse-drawn wagons, stagecoaches and carriages. The Adams Museum's collection includes Potato Creek Johnny's gold nugget weighing 7.346 troy ounces.
Deadwood.com
4. Laramie
Laramie was a Wild West boomtown when the Union Pacific Railroad builders arrived in the spring of 1868 in what would become Wyoming.
A triple hanging of early miscreants five months later started the lawless town on a track toward a more civilized future.
"Laramie's history as a hell-on-wheels tent-style city runs deep," said Scott Larson, who runs the Laramie tourism bureau.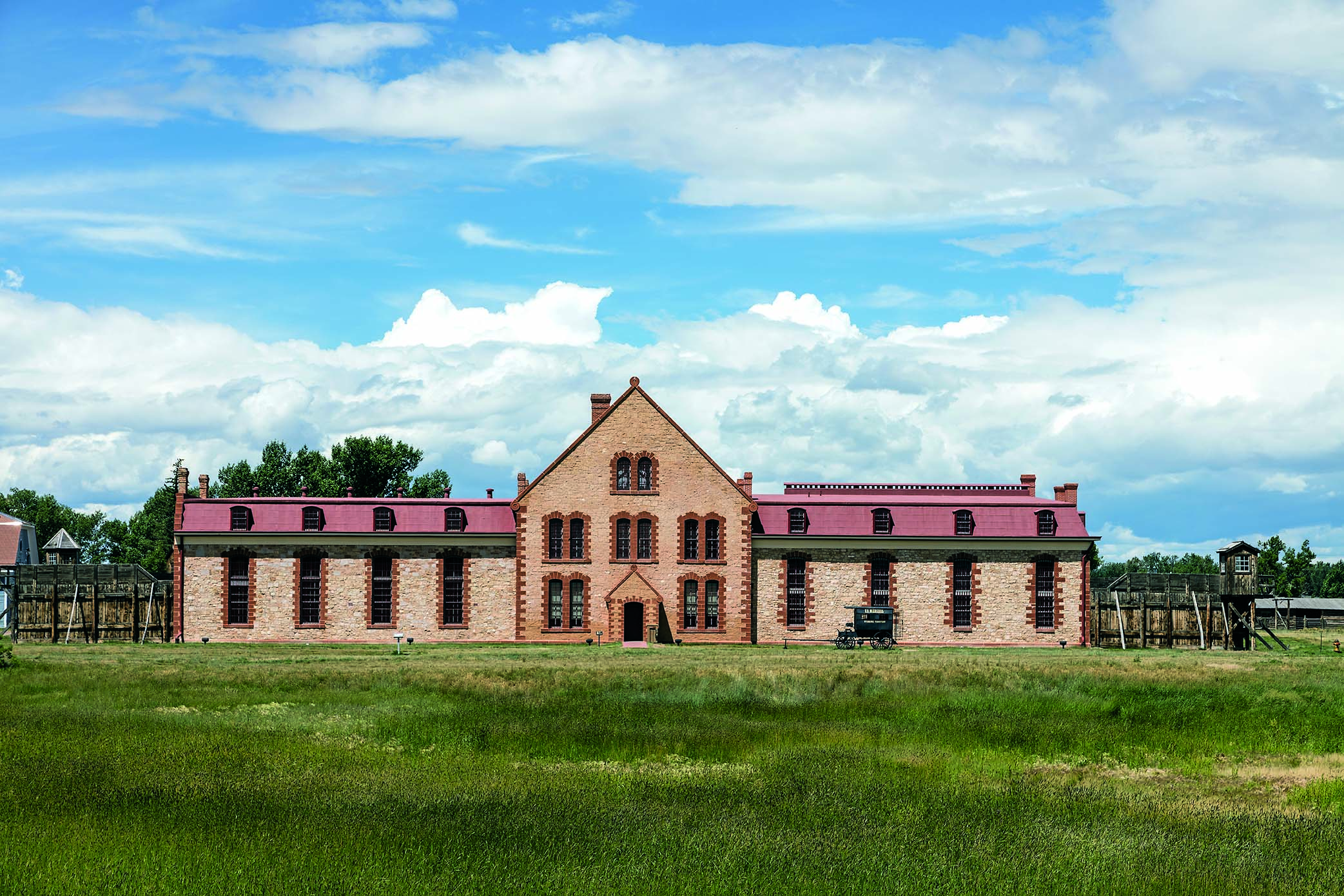 He recommends the Legends of Laramie tour to get a glimpse of those early days "highlighting everything from outlaw rule and the Bucket of Blood Saloon, and brothels that are now bookstores."
Laramie embraces its rowdy Western roots and its role in the construction of the transcontinental railroad. The Laramie Railroad Depot, built in 1924, replaced the original Union Pacific depot lost in a 1917 fire. It's a museum now.
Visit the nearby Ames Monument, a 60-foot pyramid that commemorates the railroad ghost town of Sherman and the Ames brothers who were Union Pacific financiers.
In 1872, Wyoming opened its Territorial Prison in Laramie. Visitors can tour the imposing stone building to see what life was like for prisoners including Robert Leroy Parker.
Parker was better known as Butch Cassidy, and he spent 18 months locked up in Laramie for buying a stolen horse.
The town's Cowboy Saloon & Dance Hall and Buckhorn Bar are popular for late-night Laramie.
Since 1940, Laramie has celebrated Jubilee Days to commemorate the anniversary of Wyoming statehood on July 10, 1890.
VisitLaramie.org
5. Dodge City
The mid-continent location of Dodge City, Kansas, made it a pivotal crossroads of frontier commerce during the Western expansion.
Buffalo hunters shipped thousands of hides by rail back east. Cattle drives brought Texas longhorns and rambunctious cowboys to Dodge City. It became known as the "Queen of the Cowtowns" and later "The Wickedest Little City in America" because of unfettered gun violence.
This year, the town will celebrate the 200th anniversary of the Santa Fe Trail, the route from Missouri to New Mexico.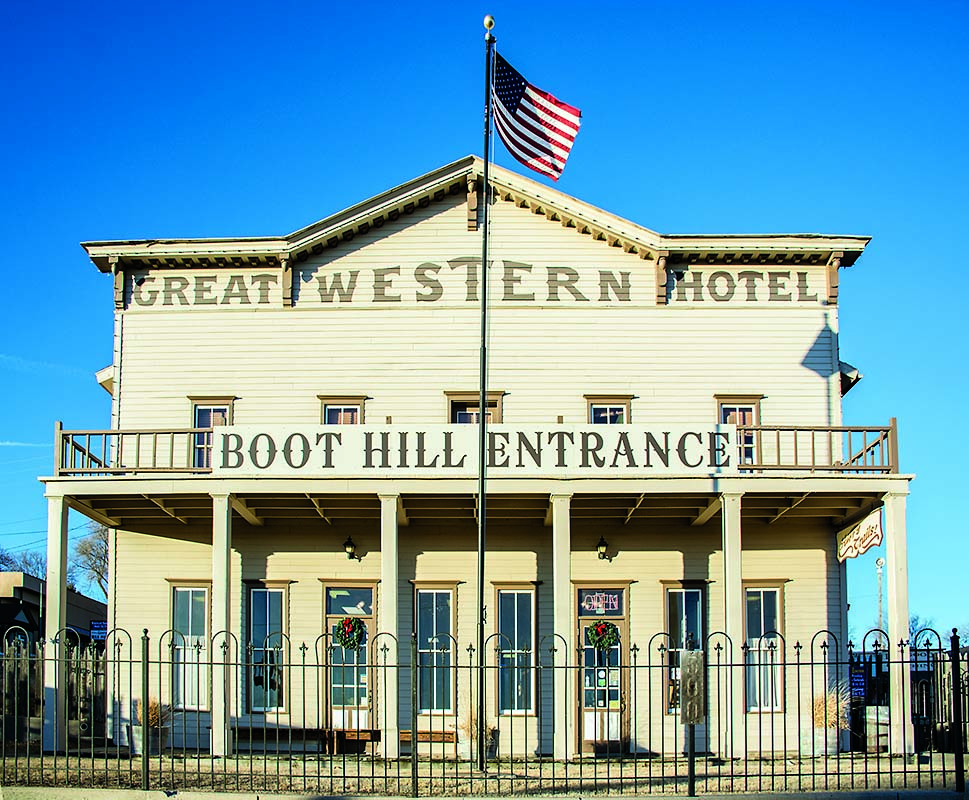 The 1,200-mile trail splits west of Dodge City. The southern fork was known as the "Journado de Muerto"—Journey of Death—because water was scarce. The northern fork had water but crosses mountainous terrain.
Visitors can still see remnant wagon ruts of the trail nine miles west of Dodge City.
In 1865, Fort Dodge, was established to protect Santa Fe Trail travelers from Indian attack. A tent city popped up west of the fort and later became Dodge City.
The Atchinson, Topeka and Santa Fe Railroad arrived in 1872 and later built an impressive depot with a Harvey House hotel and restaurant. The refurbished depot is home to the Depot Theater Co., which stages dinner theater, murder mysteries and cabaret.
Dodge City's Boot Hill Museum has a collection of more than 60,000 artifacts from the town's early history, including the "Guns That Won the West" exhibit. An expansion is adding the Mariah Gallery for traveling exhibits.
The town's biggest celebration is Dodge City Days, a 10-day festival featuring a parade, rodeo, chuck wagon breakfasts and a cattle drive.
VisitDodgeCity.org
6. Pendleton
"Let 'Er Buck" is the slogan of the Pendleton Round-Up, a 110-year-old rodeo in this eastern Oregon town on the Columbia Plateau.
There was no bucking last year for the first time since World War II, but organizers expect the Round-Up will resume this September. It includes the nonmotorized Westward Ho! Parade and an Indian Village that attracts a Native American encampment of 300 teepees.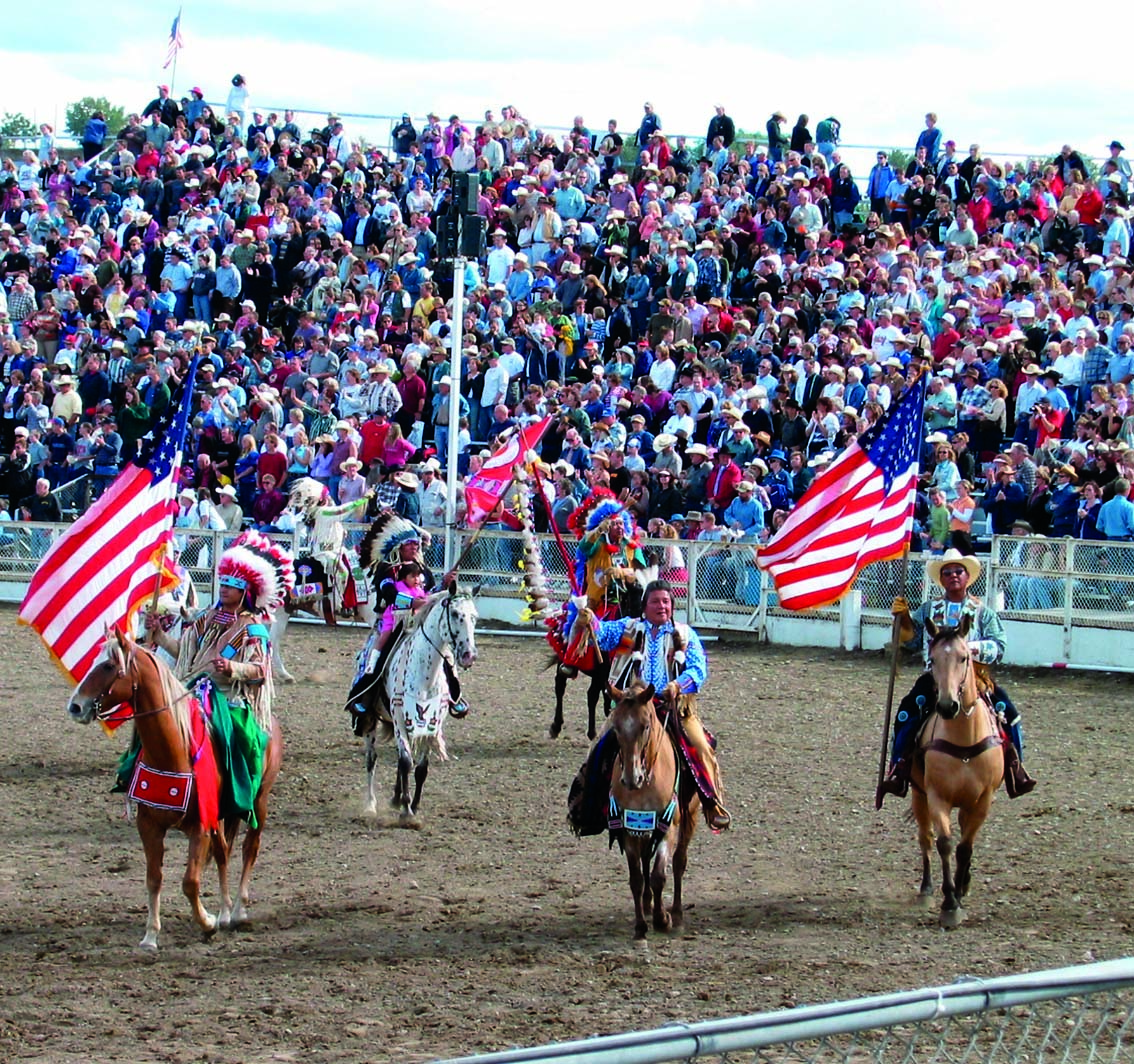 Pendleton grew up as a railhead for shipping wool to other markets until the family of weaver Thomas Kay built its first mill in Pendleton in 1893. Since then, Pendleton Woolen Mills has become world famous for its colorful blankets that were embraced by Nez Perce, Navajo, Hopi and Zuni Indians.
The Pendleton Underground Tour is a favorite attraction for visitors. The tour goes beneath three century-old buildings to a once-secret world of gambling, bootlegging, opium dens and brothels.
A family-friendly attraction is the 1909 Heritage Station Museum that shares stories and artifacts of 150 years of Umatilla County.
The Tamástslikt Cultural Institute goes deeper into the history of the Cayuse, Umatilla and Walla Walla tribes, who have called this region home for 10,000 years.
TravelPendleton.com
7. Tombstone
The O.K. Corral in Tombstone, Arizona, comes to life three times a day for a "deadly" re-enactment of the famous gunfight of October 26, 1881.
Visitors can't seem to get enough of this tangled story of the thin, dusty line between the lawmen and lawbreakers in the Arizona Territory.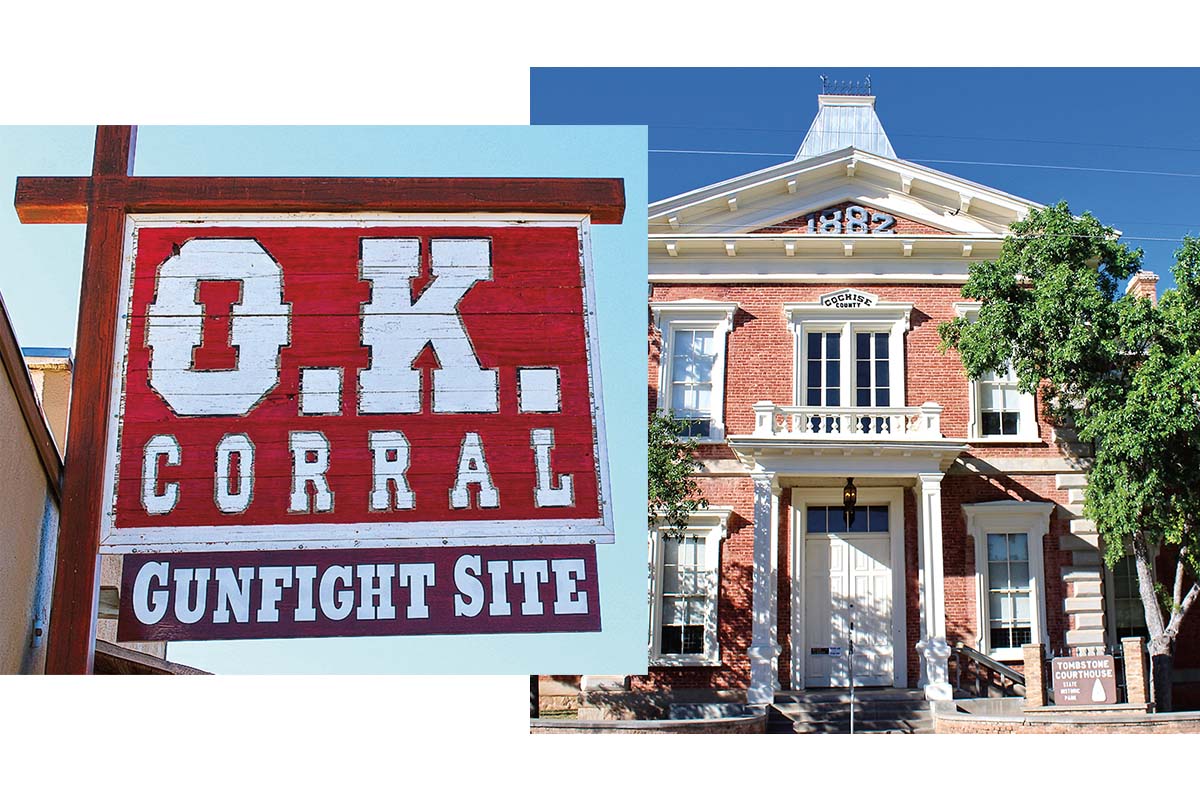 Lawmen Wyatt, Virgil and Morgan Earp, with their compadre Doc Holliday, blasted away in a gunfight that killed Frank and Tom McLaury and Billy Clanton. Ike Clanton and Billy Claiborne fled. Virgil and Morgan Earp, and Holliday were wounded.
That was 140 years ago, and Tombstone still holds onto a semblance of what the town looked like during its short-lived silver-mining boom.
It is after all the "Town Too Tough to Die," noted April Hinton, who describes herself as a Tombstone volunteer, re-enactor and proud resident.
"If you want to walk through history, just stroll down the boardwalks of Allen Street," she said. "At any hour of the day, you will see folks strolling in 1880s and Western dress. We love to engage the public and most [re-enactors] maintain their historic character."
Head underground for a tour of the Goodenough silver mine, one of the first strikes by Tombstone founder Ed Schieffelin.
Afterwards visit one of Tombstone's watering holes—Big Nose Kate's, the Crystal Palace Saloon or the Tombstone Brewing Co.
Don't miss the 1882 Tombstone Courthouse State Historic Park. It has an impressive period courtroom, a replica gallows and exhibits on outlaws, weapons and a detailed explanation of how the O.K. Corral shootout played out.
TombstoneChamber.com
8. Sheridan
In most Western towns, locals haven't seen cowboys herding livestock through town for a long time.
Unless, of course, one finds themselves in Sheridan, Wyoming. That's where Eaton Ranch cowboys drive a herd of galloping horses through downtown every May. The nearby Eaton Ranch boasts of being America's oldest dude ranch, dating to 1879 in North Dakota and in Sheridan since 1904.
"Sheridan's old West bones have fused perfectly with new West sensibilities," said Megan Ahrens, Sheridan County tourism spokeswoman.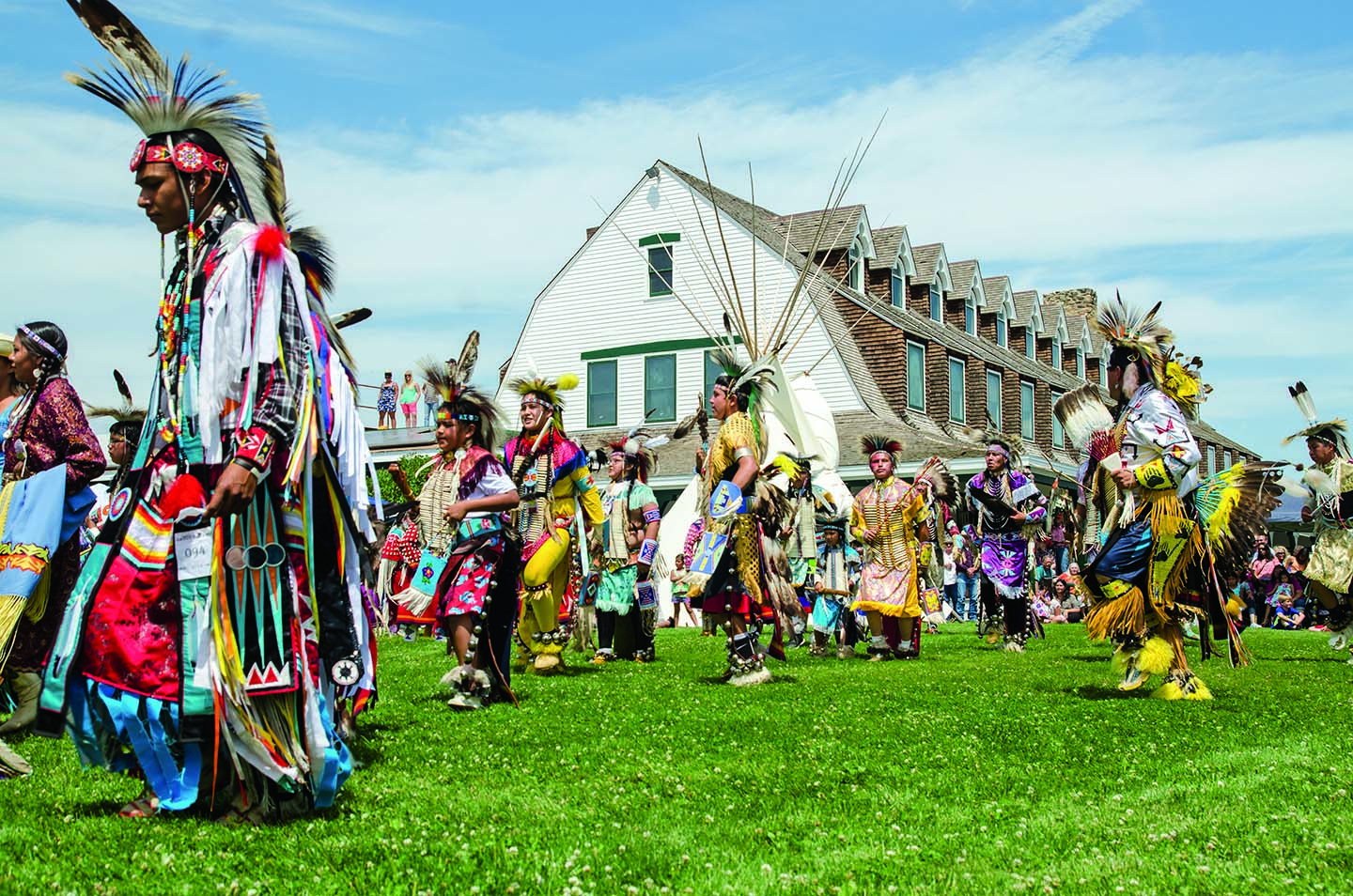 Sheridan has its share of throwback institutions such as the 22-room Sheridan Inn, established in 1893 and at one point managed by Buffalo Bill Cody.
The 1907 Mint Bar, the oldest in town, rebranded itself during Prohibition as a cigar and soda shop, but the drinking continued in a backroom speakeasy. One can't miss the Mint Bar on Main Street with its bronc rider neon sign. Step inside to see 9,000 Wyoming cattle brands on cedar shingles or order a Ten Sleep Brewing Co.'s Speed Goat Golden Ale on tap.
Brinton Museum, in the foothills of the Bighorn Mountains, exhibits a collection of Western art started by Bradford Brinton in the early 1900s. It includes works by Frederic Remington, Charles M. Russell and John James Audubon, along with 19th-century photographs by William Henry Jackson and Timothy O'Sullivan.
The Don King Museum features saddles, wagons, Indian artifacts, guns and Western tack.
Trail End State Historic Site has preserved a 13,748-square-foot mansion built by cattle baron John Kendrick from 1908-13.
SheridanWyoming.org
9. Wickenburg
Wickenburg, Arizona, is a True Western Town with a lot of brands.
It starts with the chamber's logo—a "W" branding iron, cowboy hat and spurs, along with its slogan: Out Wickenburg Way.
Wickenburg was long known as the Dude Ranch Capital and still has its authentic guest ranches—Kay El Bar, Rancho de los Caballeros and Flying E Ranch.
In the past decade, Wickenburg has become the Team Roping Capital of Arizona with four local roping arenas, including the municipally owned Everett Bowman Memorial Grounds. Close to 1,500 teams competed in a recent event and roping teams chase hundreds of thousands of dollars in prize money.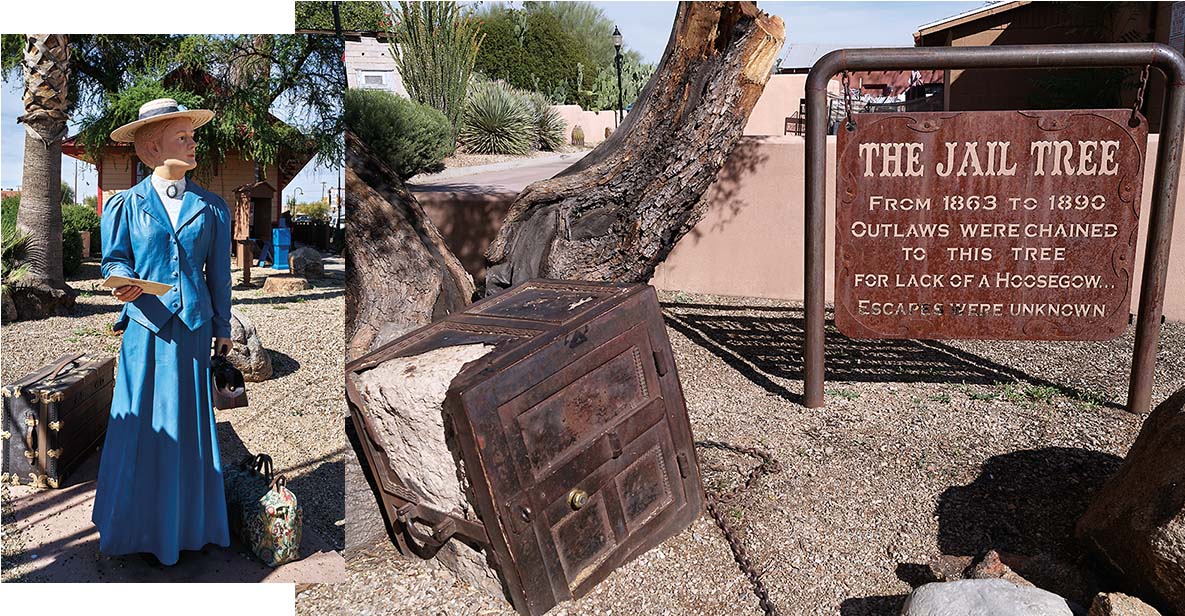 On the arts scene, Wickenburg's Desert Caballeros Western Museum claims the title of "Arizona's Most Western Museum." Claiming to be the "Most Western" anything are fighting words in Arizona, but the DCWM has rounded up an impressive permanent collection with works by Maynard Dixon, Charles M. Russell, Frederic Remington and Bill Nebeker.
"The mission is to present an ever-evolving treasure trove of art and artifacts that tells the history of the American West and Wickenburg," said Julie Brooks, Wickenburg chamber's chief executive.
Wickenburg's signature heritage event is Gold Rush Days and Senior Rodeo, which it has hosted for 73 years.
Other notable attractions include the Vulture City ghost town, 1895 Santa Fe Railroad depot, the single-screen Saguaro Theater and Ben's Saddlery, in business since 1949.
OutWickenburgWay.com
10. Scottsbluff and Gering
After traveling by wagon for seven weeks across the prairie, emigrants on the Oregon Trail reported great relief when they spied the landmarks of Chimney Rock and Scotts Bluff.
They reassured them they were on the correct route. A quarter million emigrants traveled past Scotts Bluff on the Oregon, California and Mormon trails between 1841 and 1869. Their wagon ruts are still visible today near the sister towns of Scottsbluff and Gering, Nebraska, divided by the North Platte River.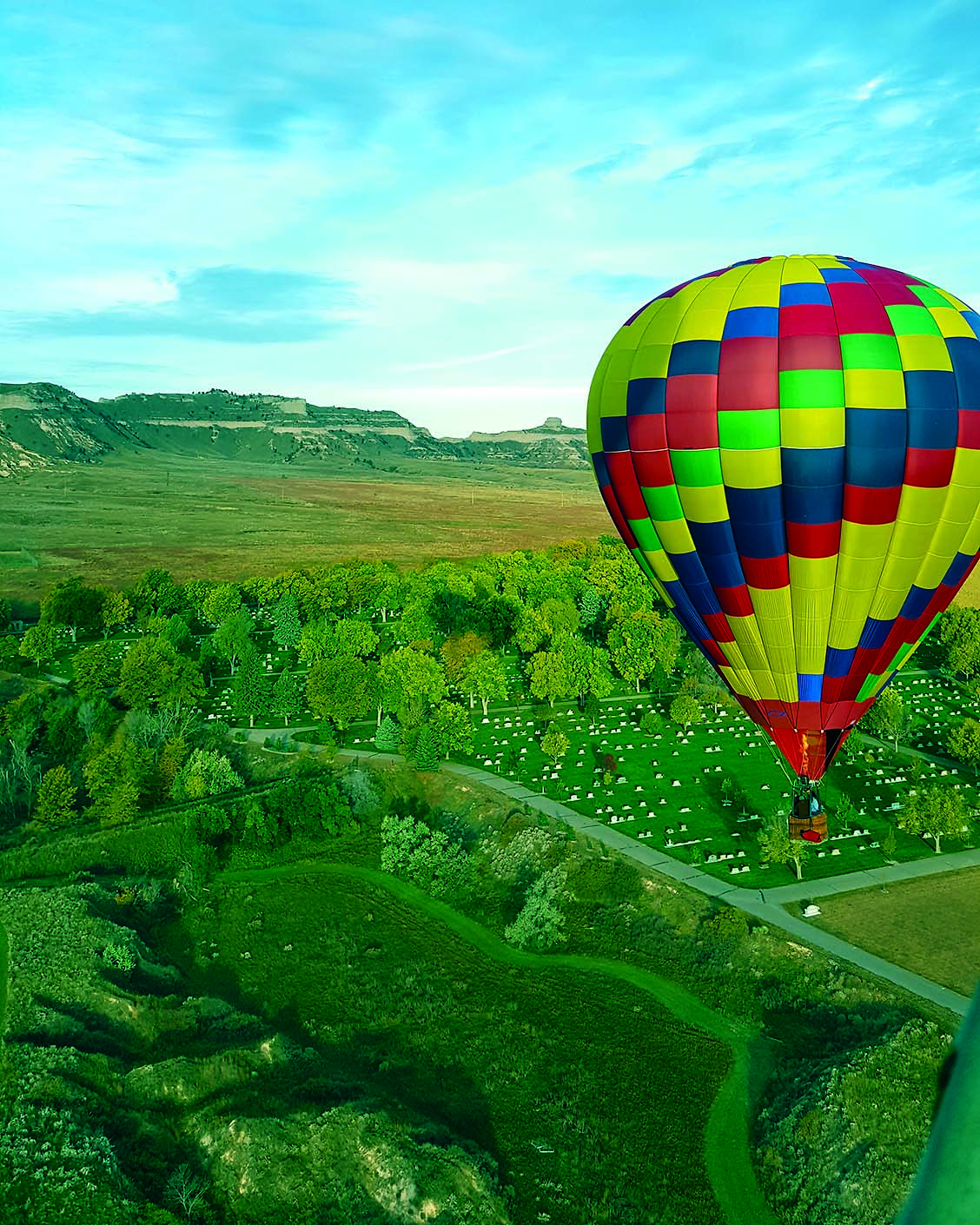 The pioneers' stories are shared with today's travelers at the Scotts Bluff National Monument and the nearby Chimney Rock National Historic Site. Learn about the mystery surrounding the 1828 death of fur-trader Hiram Scott for whom the bluff—or more correctly, bluffs—are named.
Dome, Crown, Sentinel, Eagle and Saddle rocks rise 500 feet above Scottsbluff and Gering.
The national monument is opening a renovated visitor center in 2021 and expanding a wing for its collection of William Henry Jackson paintings.
Chimney Rock opened a new visitor center last year with terrific exhibits, said Brenda Leisy, Scotts Bluff Area Visitors Bureau director. In an interactive display, visitors can load weighted items like tools, sacks of flour and spare parts into a Conestoga wagon to get an idea of how much cargo the emigrants could carry with them.
"I couldn't have done it, that's for sure," Leisy said of the wagon-train travelers. "I wouldn't have made it very far."
The town of Gering—named for early merchant Martin Gering—will celebrate the centennial of its Oregon Trail Days this July. It's Nebraska's longest running celebration, and includes a parade, art show, beer and wine festival, and a chili cookoff.
ScottsBluffCounty.org
Towns to Experience Cowboy Culture
Bandera, Texas
Bandera is recognized as the "Cowboy Capital of the World" by the state of Texas. The town is also the starting point for the Great Western Trail.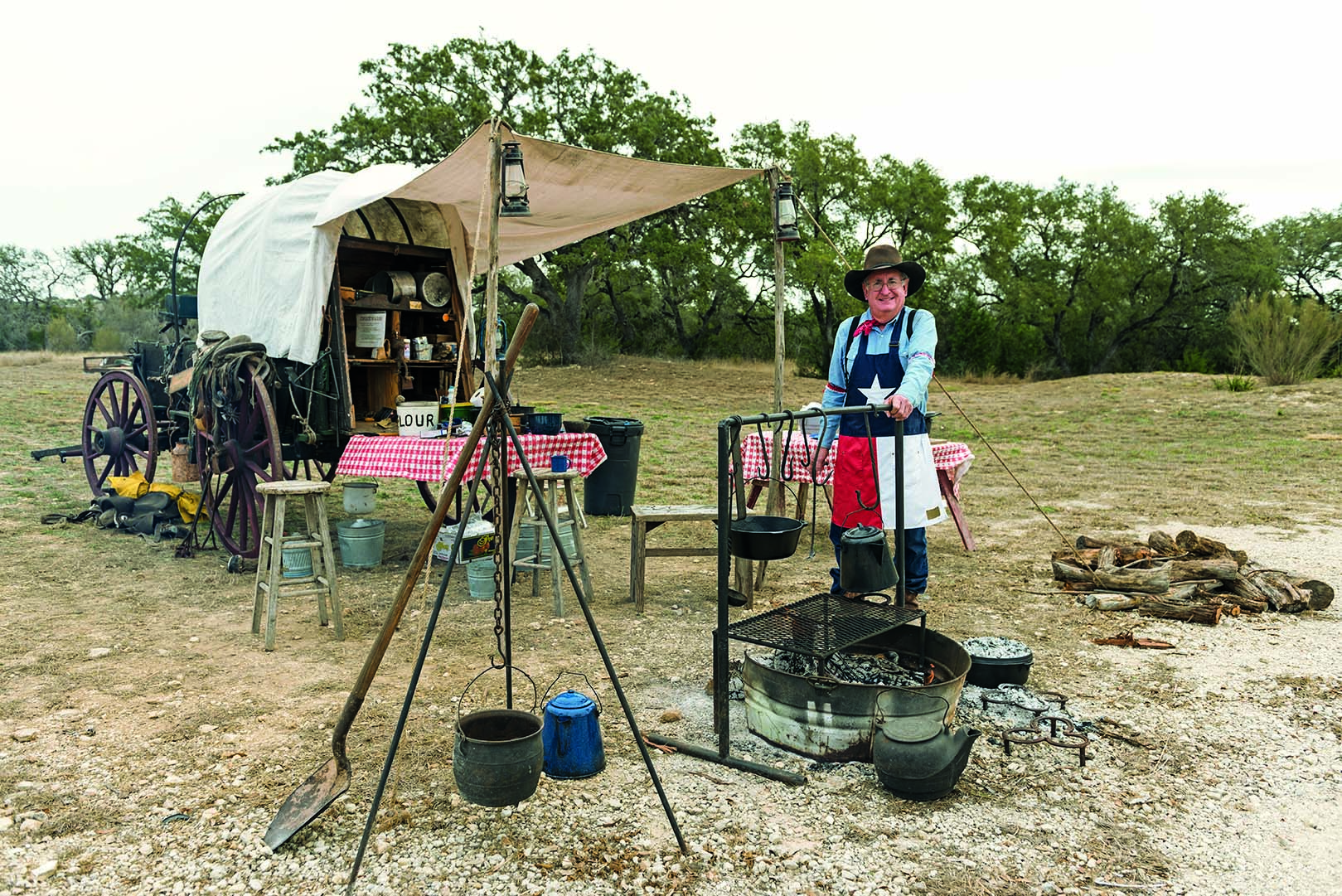 Fort Worth, Texas
The historic stockyards feature a twice-daily cattle drive. Billy Bob's Texas, billed as the world's largest honky-tonk, features live music, line dancing and live bull riding.
Red River, New Mexico
The Cumbres & Toltec Scenic Railroad steam train operates on a 64-mile route through 10,022-foot Cumbres Pass.
Ennis, Montana
Internationally famous for trout fishing, Ennis is a crossroads city on the "Vigilante Trail," a scenic and historic byway between Butte and West Yellowstone.
Elko, Nevada
The Western Folklife Center has hosted the National Cowboy Poetry Gathering for 35 years.
Virginia City, Nevada
Catch the train at an 1870 depot for a ride on the Virginia and Truckee Railroad with a narrated history of the Comstock Lode.
Cheyenne, Wyoming
The 125th annual Cheyenne Frontiers Days is set for July. Organizers say Cheyenne has the world's largest outdoor rodeo and Western celebration.
Cody, Wyoming
It can take more than a day to see all five museums at the Buffalo Bill Center of the West. Stay a night at Buffalo Bill's Irma Hotel.
Pinedale, Wyoming
The Green River Rendezvous Pageant in July re-enacts the early 1800s events that opened the West to settlement.
Kern River Valley, California
Outdoor recreation is a huge draw here with rafting trips on the North Fork of the Kern River through steep canyons along with fishing and horseback riding. Summer brings an annual Mule and Donkey show and Frontier Days in Havilah, a mining town that was the Kern County seat until 1874.
Towns Where History is Happening Now
Abilene, Kansas
Abilene earned its spurs as the terminus of the 1,000-mile Chisholm Trail. The World's Largest Spur, as recorded by Guinness Book of World Records, is at Rittel's Western Wear. It's 27 feet tall and weighs a ton.
St. Joseph, Missouri
Pony Express National Museum occupies the horse stables used by the Pony Express when it launched mail service to Sacramento in 1860.
Fayetteville, Arkansas
Take a scenic tour on the Arkansas & Missouri Railroad into the Boston Mountains with conductors sharing stories of the area's history.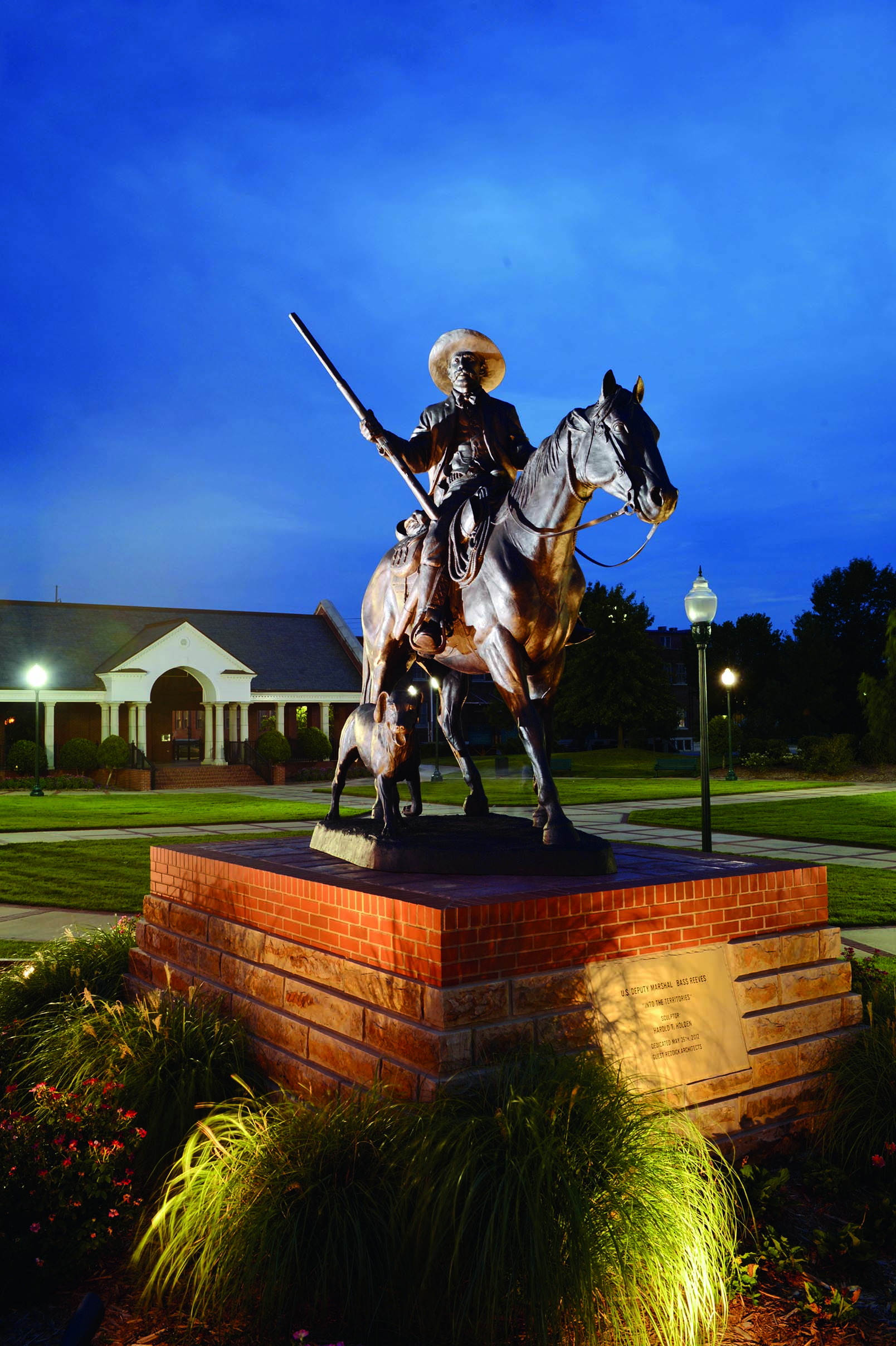 Fort Smith, Arkansas
At Fort Smith National Historic Site, visitors can learn the history of frontier Judge Isaac C. Parker and his deputy U.S. marshals, who served justice to some infamous outlaws.
Bartlesville, Oklahoma
Bartlesville Area History Museum tells the stories of the Delaware, Cherokee and Osage peoples, who lived in the region before ranchers, outlaws and oilmen arrived.
Lincoln, New Mexico
Turnstall Store and the Lincoln County Courthouse are windows into the past where the Lincoln County War raged from 1878-81.
Trinidad, Colorado
A.R. Mitchell Museum of Western Art features the work of Mitchell, known as the King of the Pulp Western Cover Artists.
Bishop, California
Remnants of the 1880s Carson & California Railroad Co. are on display at the Laws Railroad Museum. It includes a depot, agent's house and turntable.
Miles City, Montana
This southeast Montana town stages weekly livestock auctions and an annual Bucking Horse Sale for breeders and rodeo-stock buyers.
Yakima, Washington
Yakima farmers are leading growers of hops for beer, and the town is home to the American Hops Museum.
Towns Where History Lives
Amarillo, Texas
American Quarter Horse Hall of Fame and Museum honors the horses and people who have transformed the famous quarter horse industry.
Cuero, Texas
The 1,000-mile Chisholm Trail, marked by John Chisholm in 1864, started outside present-day Cuero.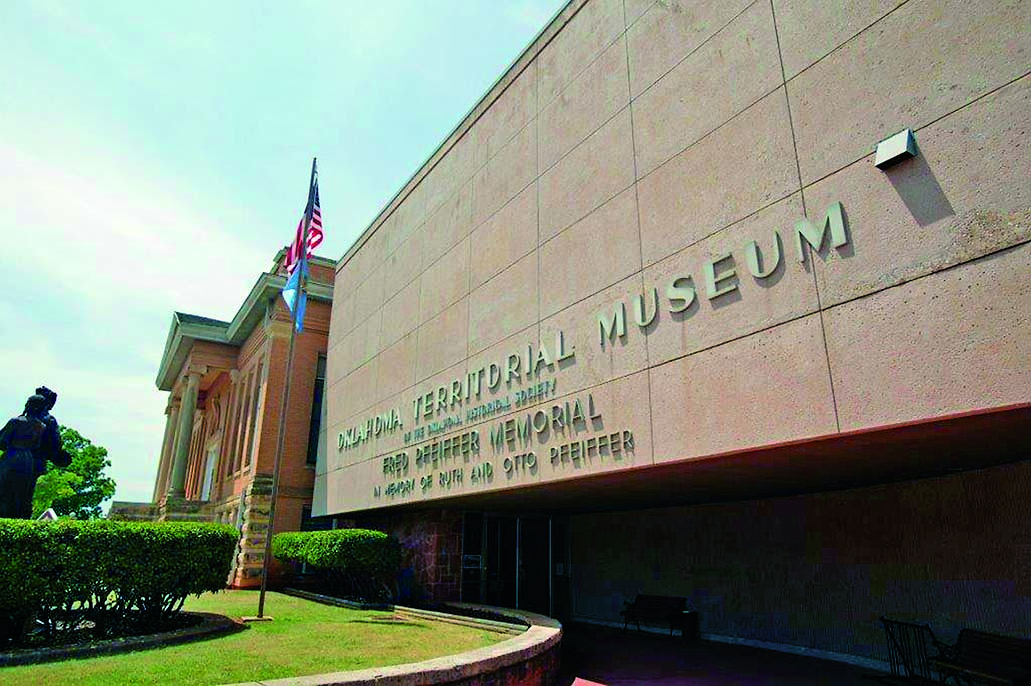 Guthrie, Oklahoma
Oklahoma '89er Celebration in April commemorates the Land Run of 1889 that created a town of 10,000 overnight.
Santa Fe, New Mexico
Talk a walk on Canyon Road, home to 100 galleries, adobe shops and territorial homes.
Antonito, Colorado
The Toltec & Cumbres Scenic Railroad is a 64-mile route through mountains, canyons and high desert into New Mexico.
Durango, Colorado
Stay at the historic Strater Hotel and ride the Durango and Silverton Narrow Gauge Railroad to Silverton.
Park City, Utah
During the 1870s mining boom, Park City had 27 saloons. Skiing replaced mining and plenty of bars remain, including the ski-in High West Distillery.
Bisbee, Arizona
Visit Brewery Gulch, the Bisbee Mining and Historical Museum and the 1909 Warren Ballpark, one of baseball's oldest.
Oatman, Arizona
Feed and photograph burros left behind long ago by miners.
Bodie, California
Bodie's mines yielded about $15 million worth of gold and silver over 25 years. Left behind is a picturesque ghost town that's a California State Historic Park.
Old Sacramento, California
Step aboard the 1927 Delta King paddlewheel riverboat docked at the waterfront and visit the California State Railroad Museum.
The Dalles, Oregon
Freebridge Brewing serves its craft beers in The Dalles Mint building that was never completed, and no coins were produced.
Virginia City/Nevada City, Montana
The former mining towns are linked by the Alder Gulch Short Line, a 30-inch narrow-gauge railroad.
Idaho City, Idaho
This ghost town got its start in 1862 during the Boise Basin gold rush. It features several historic sites and its own Boot Hill Cemetery.
Wallace, Idaho
Hike the Pulaski Tunnel Trail, named for "Big Ed" Pulaski, who led a fire crew of 43 men into a mine tunnel to escape a catastrophic 1910 wildfire.
Douglas/Glenrock, Wyoming
The Wyoming Pioneer Museum at the Wyoming State Fairgrounds tells the stories of the area's trails and rails.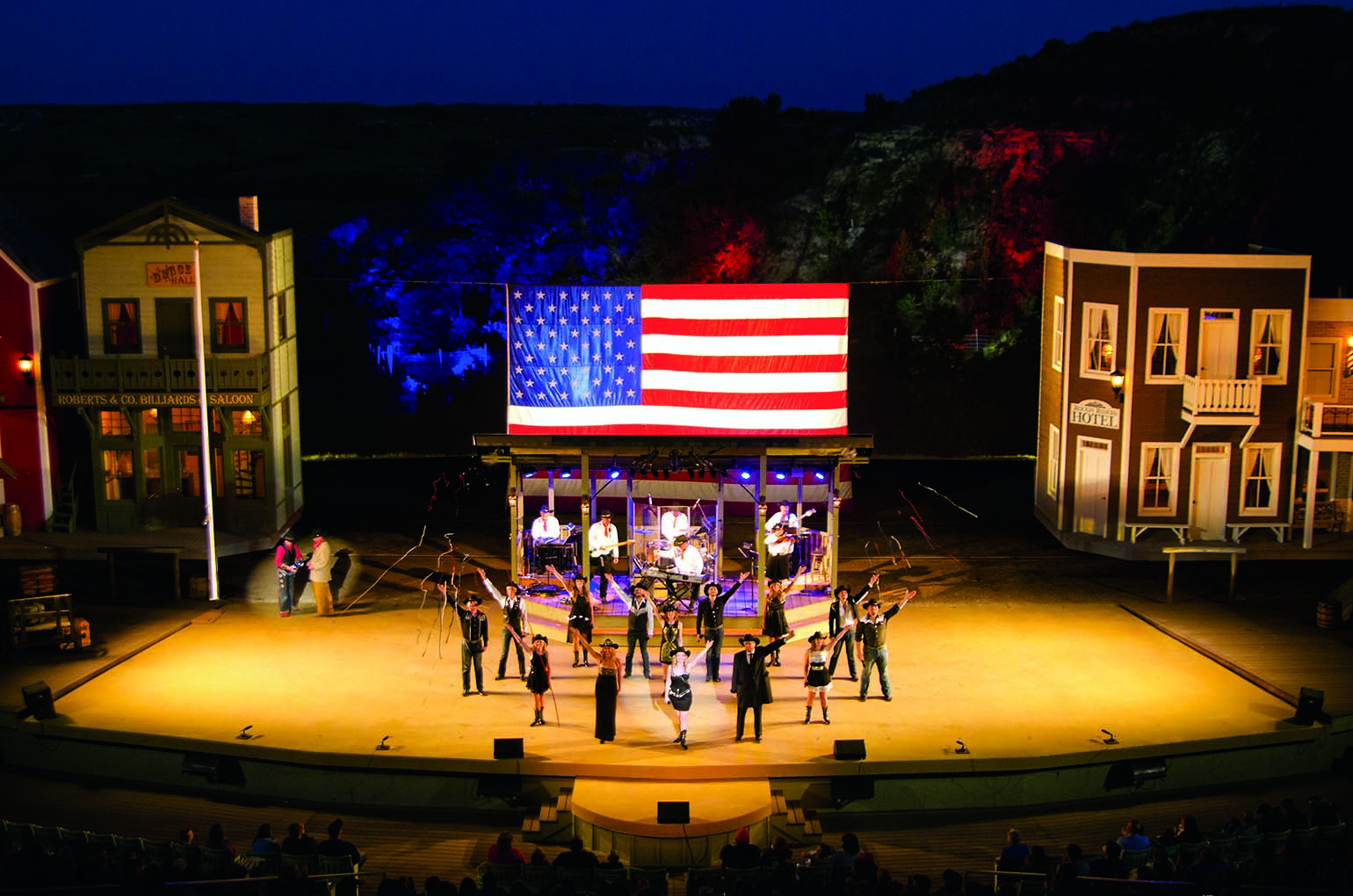 Medora, North Dakota
Medora, in the Badlands of North Dakota, is a gateway to Theodore Roosevelt National Park.
Williston, North Dakota
Visit Fort Union, a vital fur trading post on the upper Missouri River between 1828-67.
Council Grove, Kansas
Council Grove, a key stop on the Santa Fe Trail, will mark its 200th anniversary this year.