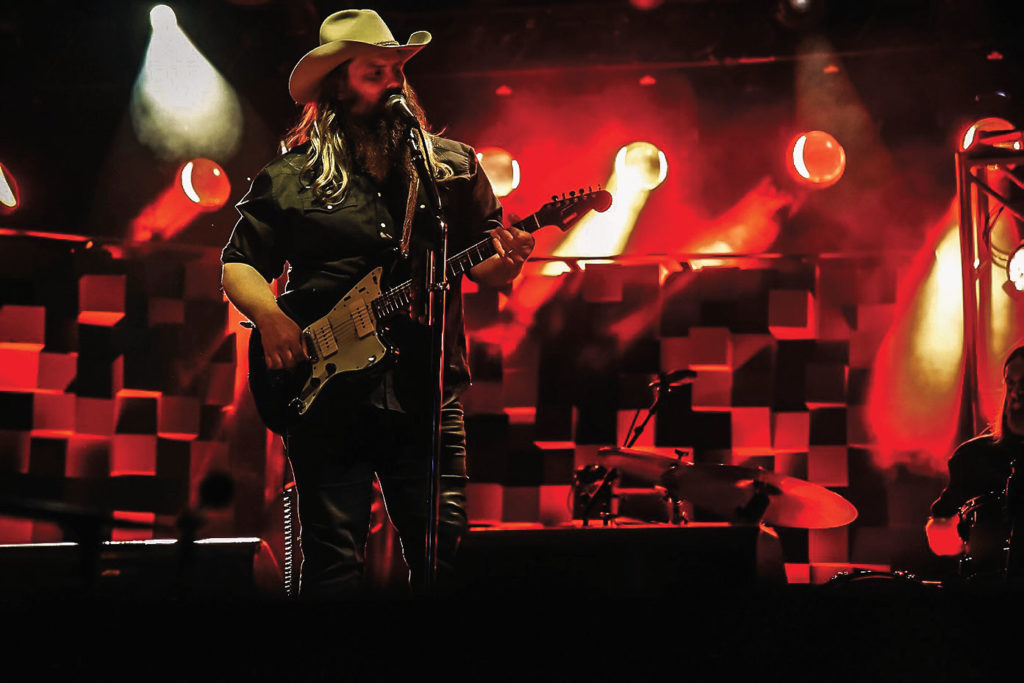 ART SHOWS & AUCTIONS
Scottsdale Art Auction
Scottsdale, AZ, April 4: More than 350 lots of the finest Western paintings and sculptures will be auctioned online.
480-945-0225 • ScottsdaleArtAuction.com
Cowgirl Up! Exhibition
Wickenburg, AZ, April 1-30: The Desert Caballeros Western Museum presents its annual exhibition of works by contemporary female Western artists.
928-684 2272 • WesternMuseum.org
Maynard Dixon's American West
Scottsdale, AZ, April 1-30: Scottsdale's Museum of the West offers a groundbreaking exhibition of the West's greatest artist, Maynard Dixon.
480-686-9539 • ScottsdaleMuseumWest.org
AWARD SHOW
Western Heritage Awards
Oklahoma City, OK, April 17-18: The awards honor the best in literature, music, film and television that reflect the heritage of the American West
405-478-2250 • NationalCowboyMuseum.org
ENCAMPMENTS
Spring Traders Encampment
Bartlesville, OK, April 17-18: Hosted by Woolaroc's Mountain Men Wes and Roger Butcher, the camp has quickly become a favorite for re-enactors.
918-336-0307 • Woolaroc.org
HERITAGE FESTIVALS
Rose Tree Parade & Festival
Tombstone, AZ, April 11-12: The blooming of the "World's Largest Rose Tree" planted in 1885, is celebrated with a parade and folklorico dances.
520-457-3326 • Tombstone.org   
Fiesta San Antonio
San Antonio, TX, April 16-26: Old San Antonio and Old Mexico celebrations include fandangos, art shows and a pilgrimage to the Alamo mission.
877-273-4378 • Fiesta-SA.org
Arbor Day Celebration
Nebraska City, NE, April 24-26: The home of the first Arbor Day, in 1872, celebrates with free trees, a chili cook-off and a parade.
800-514-9113 • NebraskaCity.com
Wild Wild West Fest
Andrews, TX, April 17-18: Western heritage is
celebrated with cowboy mounted shooting demonstrations, a BBQ cook-off, live music and more.
432-523-2695 • WildWildWestFest.com
Cowboy Way Jubilee at Fort Concho
San Angelo, TX, April 30-May 3: A cowboy comic-con features Western stars, authors, workshops and demos, with cowboy music all day, every day.
580.768.5559 • CowboyWayJubilee.com
HISTORY CONFERENCE
61st Annual Arizona History Convention
Tucson, AZ, April 16-18: Arizona historians, including True West's Bob Boze Bell, Stuart Rosebrook and Marshall Trimble, gather to share scholarship on Arizona.
520-628-5774 • ArizonaHistory.org
MUSIC 
Llano Fiddle Fest
Llano, TX, April 3-5: Texas musicians of the past are celebrated with a competition featuring some of the best fiddlers from Texas and beyond.
325-247-5354 • LlanoFiddleFest.com
RE-ENACTMENTS
Bandera Cattle Company Gunfighters
Bandera, TX, April 4, 11, 18, 25: Experience the excitement of the Wild West with the award-winning Bandera Cattle Company Gunfighters.
830-796-3045 • BanderaCowboyCapital.com
RODEOS
8th Annual Wyoming Roughstock Rodeo School
Casper, WY, April 3: Instructors have the experience and knowledge to make novices' rodeo dreams come true.
307-358-2642 • SaddleBroncProductions.com
STOCK SHOWS & RODEOS
Oklahoma Quarter Horse Spring Show
Oklahoma City, OK, April 3-7: The region's finest quarter horses compete for ribbons and prizes in a wide array of classes.
405-440-0694 • OKQHA.org
TRADE SHOWS
Trappings of Texas
Alpine, TX, April 16-18: The nation's second-oldest trappings show offers cowboy gear and Western art at the Museum of the Big Bend.
432-837-8143 • MuseumoftheBigBend.com
Southwest Farm & Home Expo
Elk City, OK, April 4-5: Novices and professionals alike can shop and learn about products and services for farm, home, lawn, garden and ranch.
580-225-0207 • VisitElkCity.com