"Heap-big Injun likum Paris?" asked The New York Times reporter.
Chief Daniel Black Horn replied, "I think it might facilitate matters for you if I refer you to our interpreter, Sam Lone Bear."
At that point, the reporter asked Lone Bear in English if he spoke French. His reply was, "Oh yes, and I also speak German."
Lone Bear then pointed out that he made it a point to learn English, French and German, and that he had visited Paris several times. This 1935 trip through Paris on his way to the Exposition Universelle in Brussels was his eighth trip to Europe.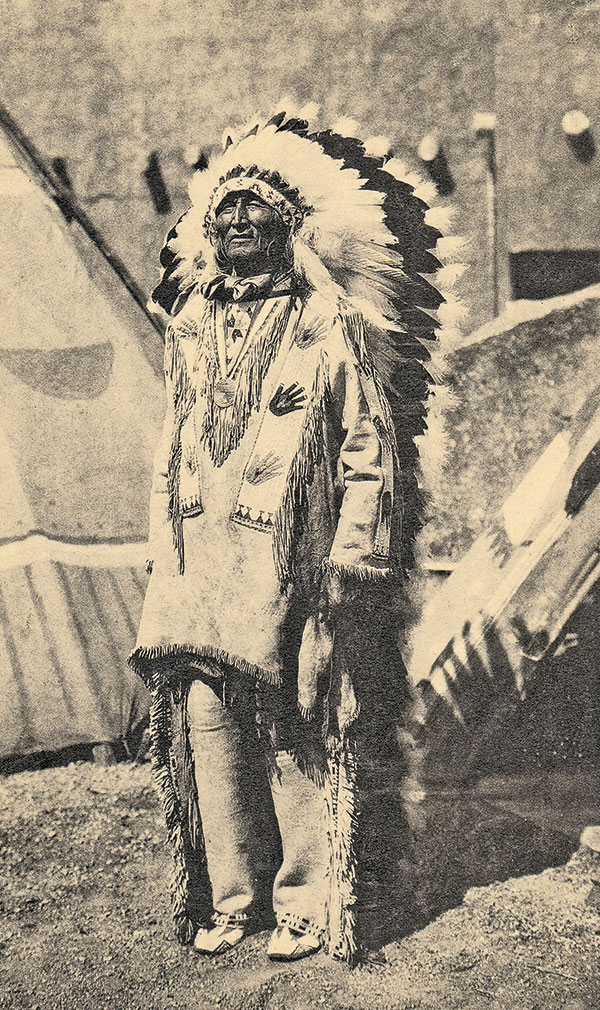 The trip was Black Horn's fifth to the continent and the seventh for his friend White Buffalo Man. Like Lone Bear, they first visited Europe with Buffalo Bill's Wild West.  So had Luther Standing Bear, who wrote about his visit to London with the Wild West: "I was sorry to leave this city, because I had been given a chance to see many wonderful sights and visit many interesting places."
These Lakotas had discovered something…they liked performing, and they liked Europe. They were a logical choice for the arena. Buffalo Bill's Wild West featured performers from other tribes—such as Arapahos, Pawnees and Crows—but the Lakotas had held out the longest against the encroachment of the U.S. Army, settlers and American culture.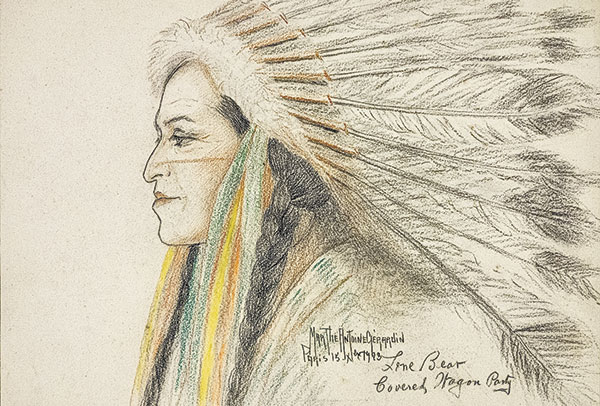 By 1935, Lone Bear and his friends had been to Europe more times than most other Americans. Their adventures began with William F. "Buffalo Bill" Cody, who took 90 warriors and their families to England in 1887 with his Wild West. He would return, visiting Paris and other parts of the continent, with more Lakotas from 1889 to 1892. Then the show returned again, from 1902 to 1906.  Each time, the Lakota warriors and their families comprised the largest and most popular part of the show.
In the beginning, Buffalo Bill had argued that, once the Indians saw the cities of the eastern United States and Europe, they would realize that they could not stop the tide of civilization, and they would adapt. That did happen, as Lakotas frequently donned American-style street clothing when not performing. But the twist was that the Lakotas also discovered that performance was a way to hold on to their cultural traditions. Perhaps more important, they further realized that audiences in America, and particularly Europe, were fascinated with their culture and valued it.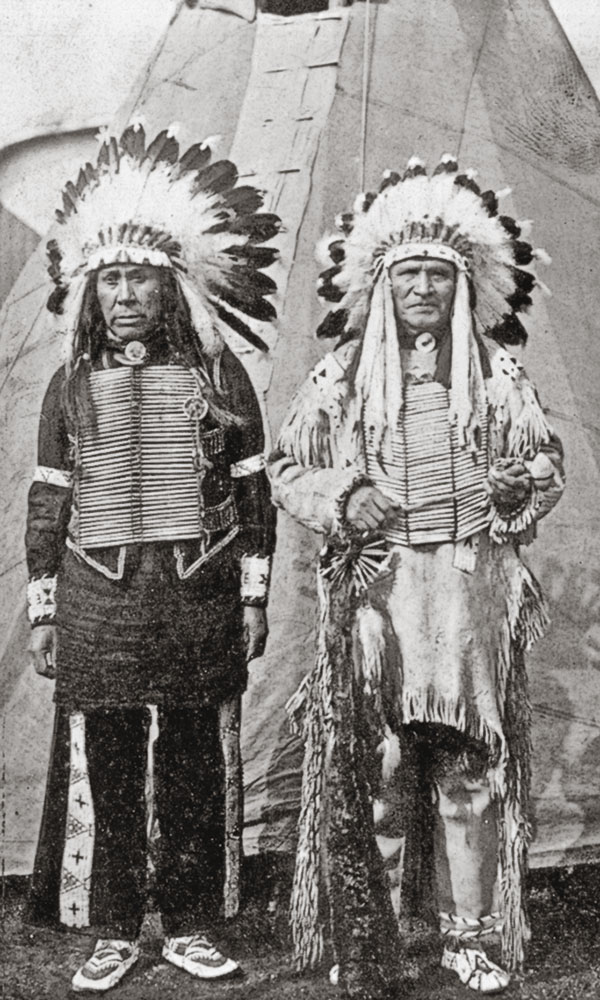 After Buffalo Bill's initial foray in 1887, other Wild West shows visited Europe, bringing more Indians, particularly after William F. Cody, the man behind the famous Buffalo Bill's Wild West, died on January 10, 1917. Some Lakotas performed only one season, while others became regular performers, using the shows as an opportunity to get away from the hard and often miserable life on the reservation.
Some Lakotas even stayed in Europe.  Today, descendants of Lakota performers live in Marseilles, and you can visit the  grave of Edward Two Two near Dresden, Germany.  Two Two died in Dresden while touring and asked to be buried there.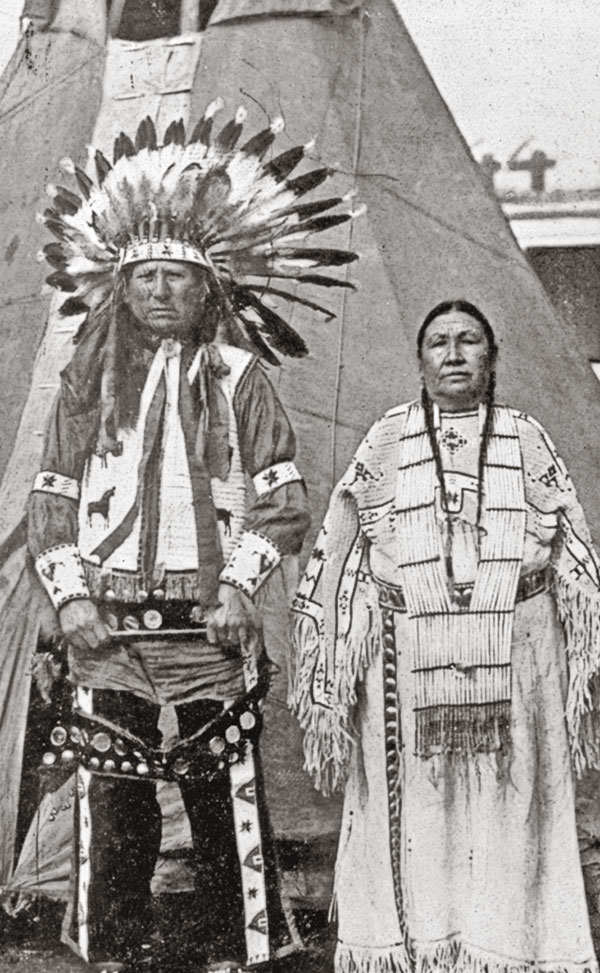 A year after his performances at Brussels in 1935, Lone Bear wrote a friend that he missed Europe. He hoped to perform there again, but the black clouds of war, WWII, were gathering, and a return was not possible. Yet he would treasure the memories of his travels, writing, "I have good time every day."
Visitors to the 1935 exposition did not realize it, but they had also been witnesses to the end of the Wild West, at least the Wild West that Buffalo Bill had promoted. Buffalo Bill himself predicted this in 1901, when he wrote, "the life of the Wild West Show proper is limited to the present generation. For only men who have lived the life it reproduces can preserve its quality and reality."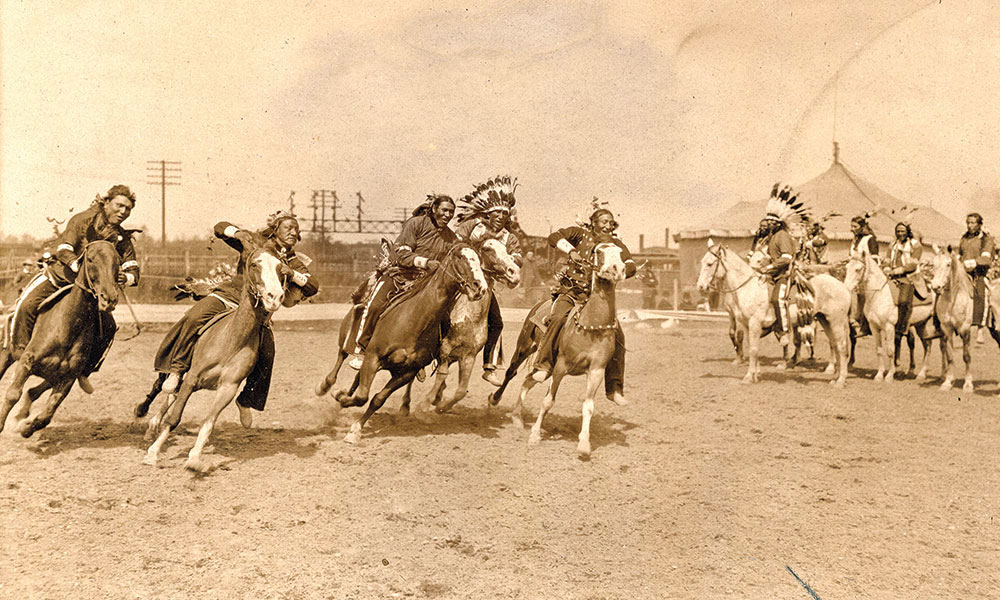 Men like White Buffalo Man, Lone Bear and Chief Black Horn, at one time the youngest to have lived that life, were now middle aged. Lone Bear, at 57, had performed longer with Wild West shows than any other Lakota. History lost track of this unofficial ambassador to the world for his people, with the U.S. census last recording him at Pine Ridge in 1940.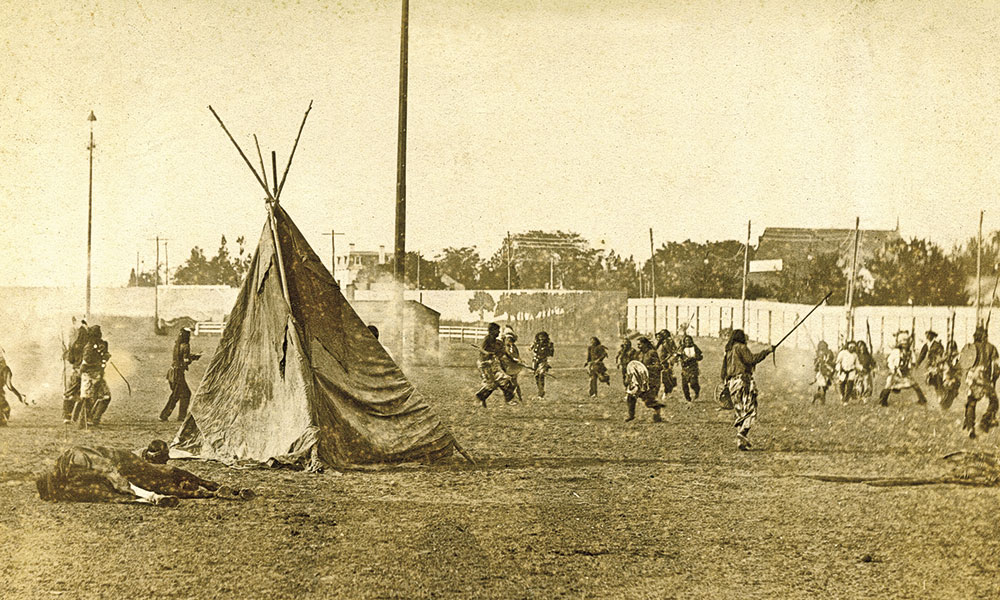 In Buffalo Bill's day, the showman had insisted that his Wild West was not a show, but an educational exhibition. But the mock battles had to end, and cultural understanding begin, before that vision could be fully realized. At the 1935 exposition, visitors from all over Europe learned that American Indians were not half-naked ignorant savages. They met men like Lone Bear, who spoke several languages and was well traveled, and were surprised to see that the Lakotas, when not performing, dressed similarly to them.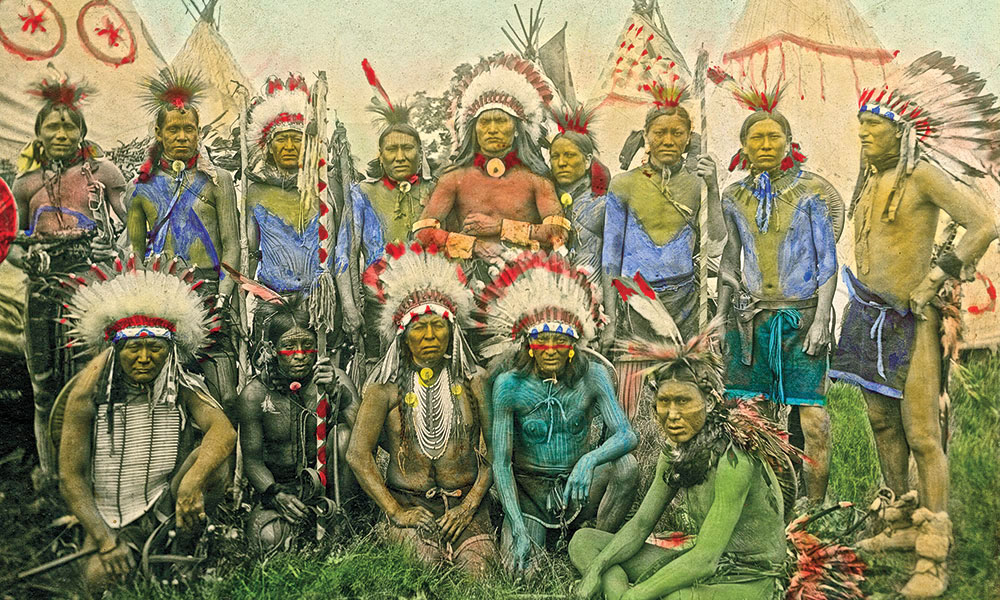 The Lakotas' departure from Europe at the end of 1935 marked the end of the Wild West as a living reality for the people of Europe. The wild American West was now a historical event, and the Wild West as live presentation was over.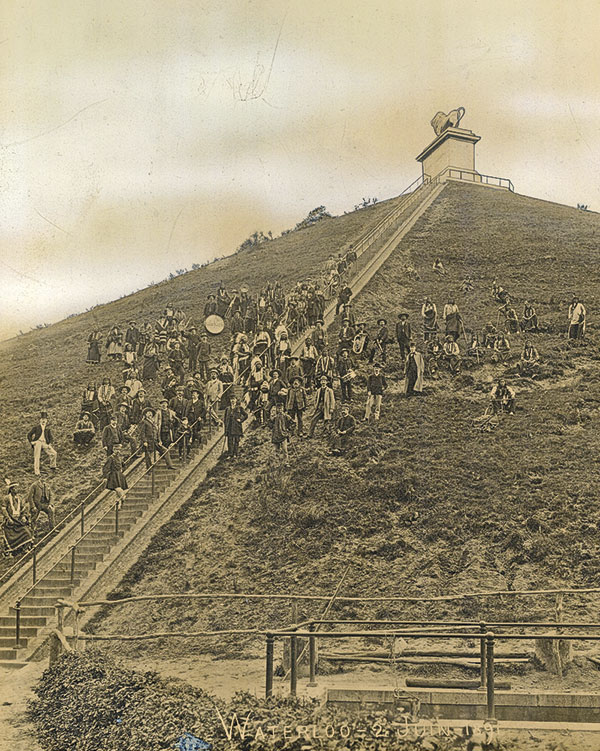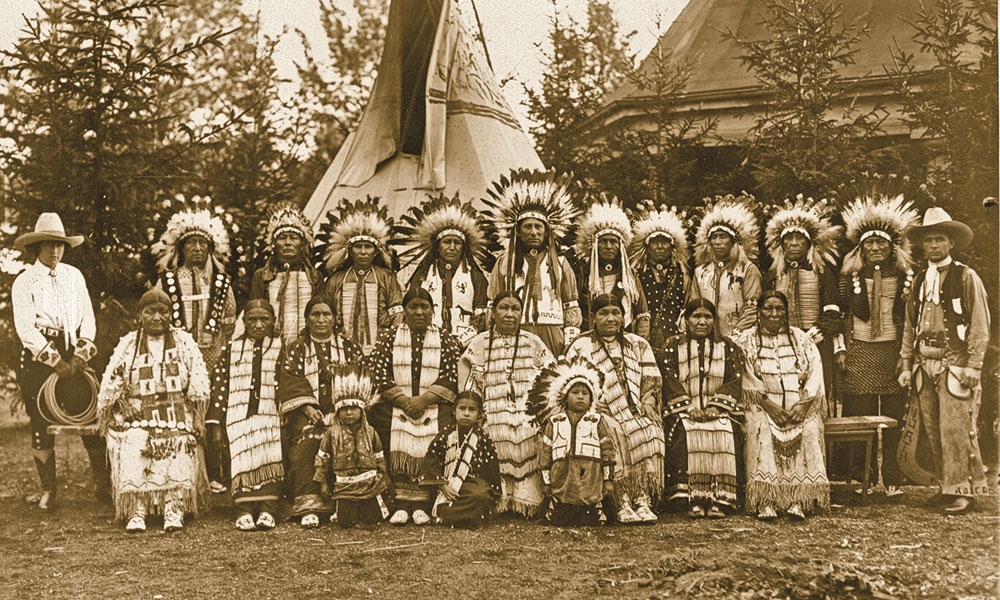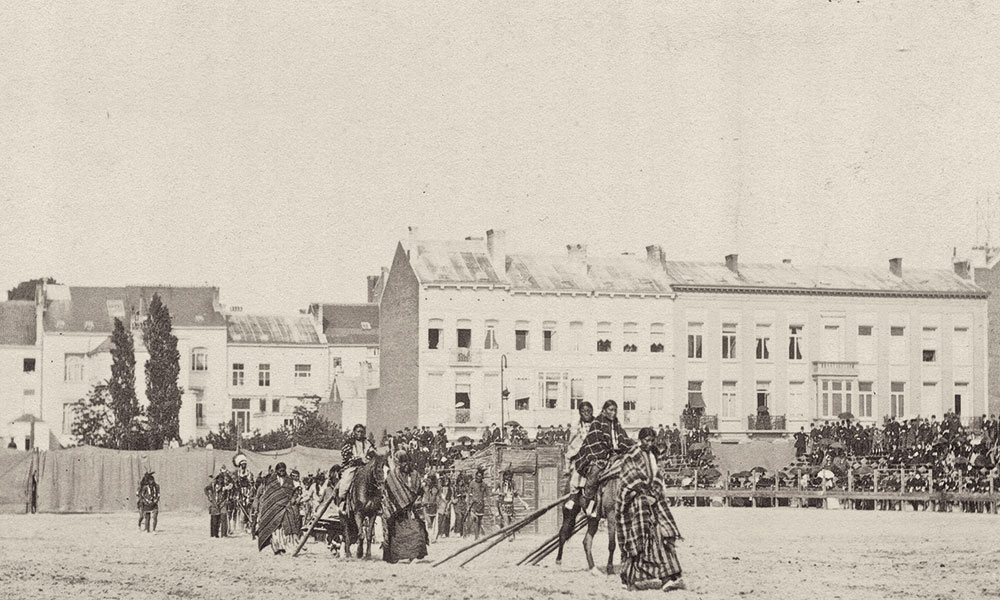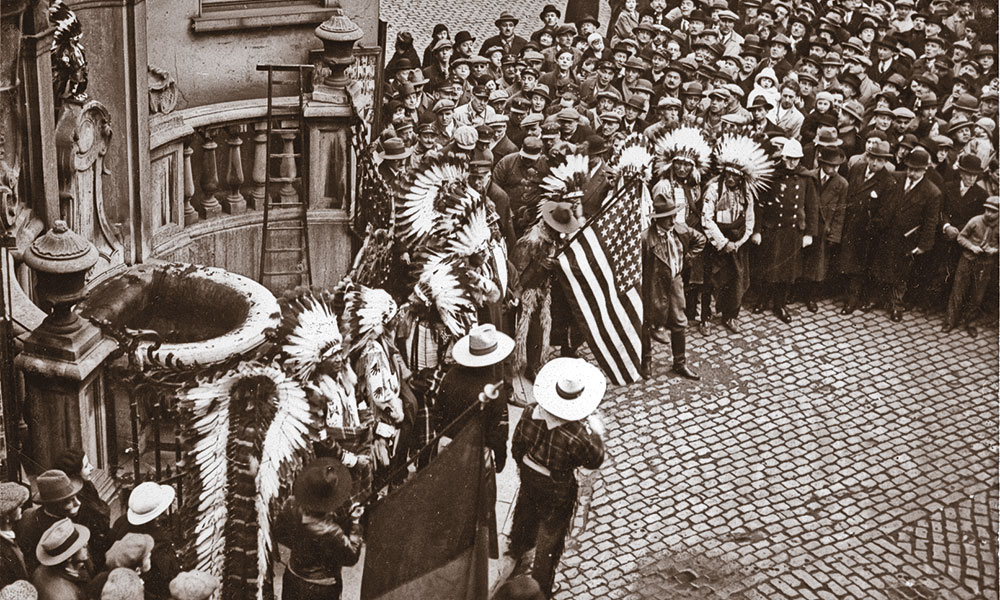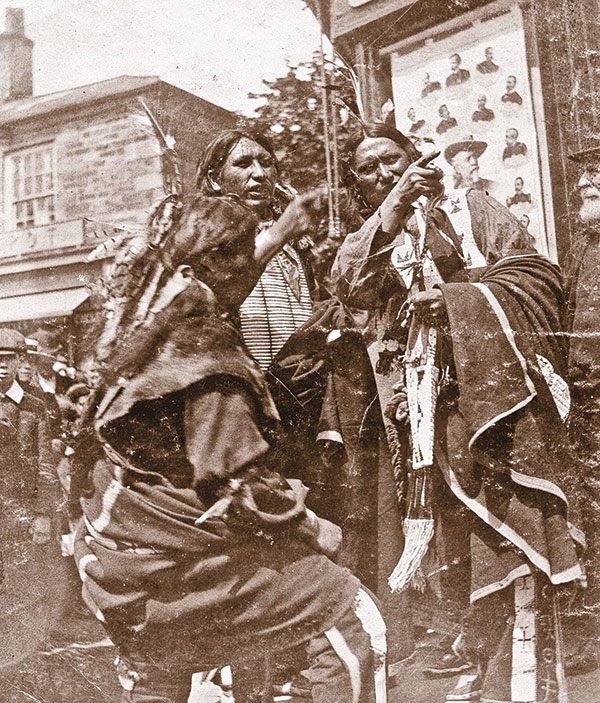 This material is an edited excerpt from Lakota Performers in Europe: Their Culture and the Artifacts They Left Behind by Steve Friesen and published this June by University of Oklahoma Press. He will be retiring this October, having served 22 years as director of the Buffalo Bill Museum and Grave in Golden, Colorado.