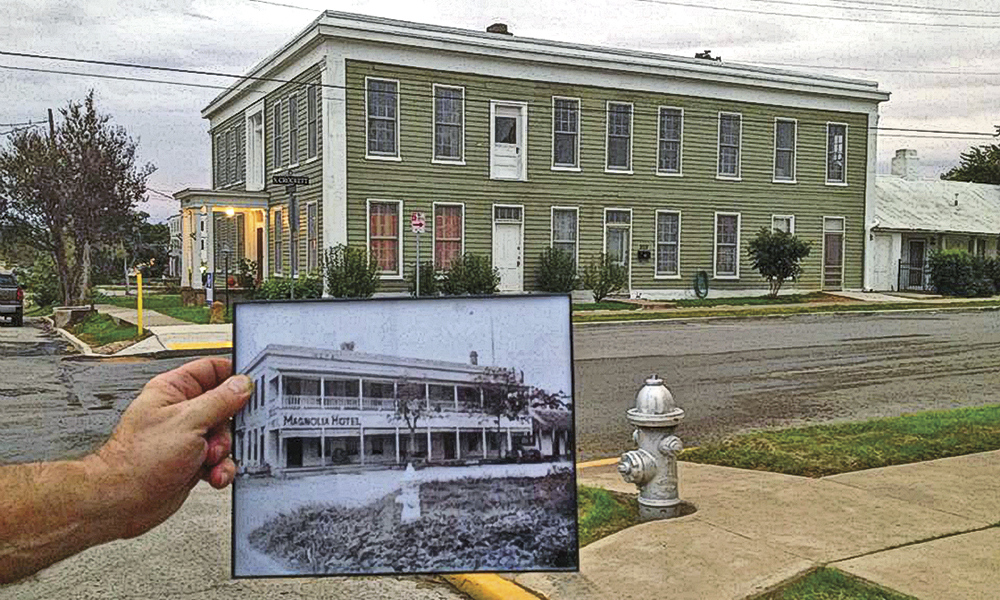 "Grandma, you can find anything on YouTube," Erin Ghedi's 17-year-old granddaughter, Gabby, told her four years ago.
What Erin and her husband, Jim, found was a precious piece of Texas history and the restoration project of their lives. In a homemade video, members of Seguin's Main Street Program held handwritten signs, begging someone to save their beloved Magnolia Hotel that was listed as one of "Texas's Most Endangered Places."
Erin, a retired museum curator and historian, was touched enough by the plea on YouTube for the couple to make the 40-minute drive from their home in Austin to Seguin.
"The realtor met us at the door and was all excited because he thought we were there to buy it, but really, I just wanted to get inside to take pictures," Erin says. "But once we walked in the door, we were blown away. It was hideous. Everything was peeling. There was mildew, boxes, trash.  But Jim and I are visionaries, and we knew what was under that dirt."
Every step they took hurtled them deep into Texas history, which tickled the soul of Erin, who's a fifth-generation Texan.  The stoop outside the front door was where a bell with believed ties to the Alamo stood.
The Magnolia began life as a two-room log cabin with a dogtrot built by Texas Ranger James Campbell in 1839. It later became Seguin's stagecoach stop. Two more buildings were added, as well as a second floor, and it became one of the best hotels in Texas, as early as 1844.
But when Erin learned her distant cousin was part of that history, it "sealed the deal."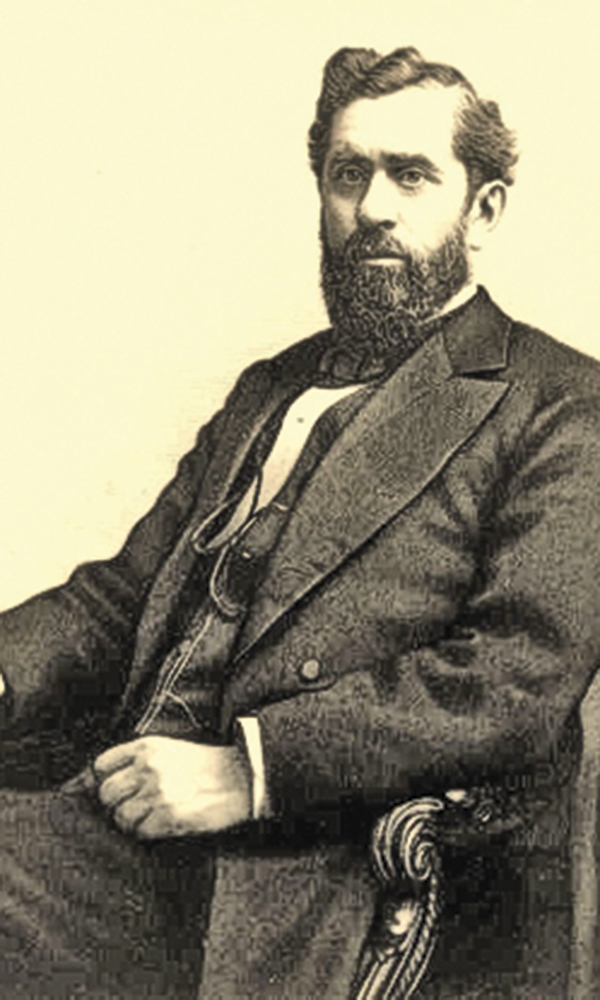 Her relative, Texas Ranger William "Big Foot" Wallace, was friends with Ranger John "Jack" Coffee Hays, who married the hotel owner's daughter, Susan Calvert, at the hotel in 1847.
"We were the perfect people to restore these buildings," says Erin, noting her talents complement her husband's, who is a preservationist and antique restorer.
One would think that, as they looked under the dirt, they also saw the dollar signs, but Erin says making money wasn't a consideration then.
"We were just looking for a retirement hobby—a weekend project. We didn't think about the money. Looking  back, we should have, but it wouldn't have changed our minds. We just saw 'rescue.'"
Since then, they have restored the first floor of the two-story main building, which the Ghedis open on special occasions as a museum. They're now spending weekends in another part of the complex and have just started restoring the second floor.  Erin says they are still thinking of this as a museum, but perhaps some rooms could be available as an Airbnb.
The couple has so far spent around $200,000 on their privately funded project; a few paid tours have helped a little.    
Erin's enthusiasm and praise for the project clearly shows she thinks the Magnolia Hotel is worth every cent.
Jana Bommersbach has earned recognition as Arizona's Journalist of the Year and won an Emmy and two Lifetime Achievement Awards. She cowrote the Emmy-winning Outrageous Arizona and has written two true crime books, a children's book and the historical novel Cattle Kate.