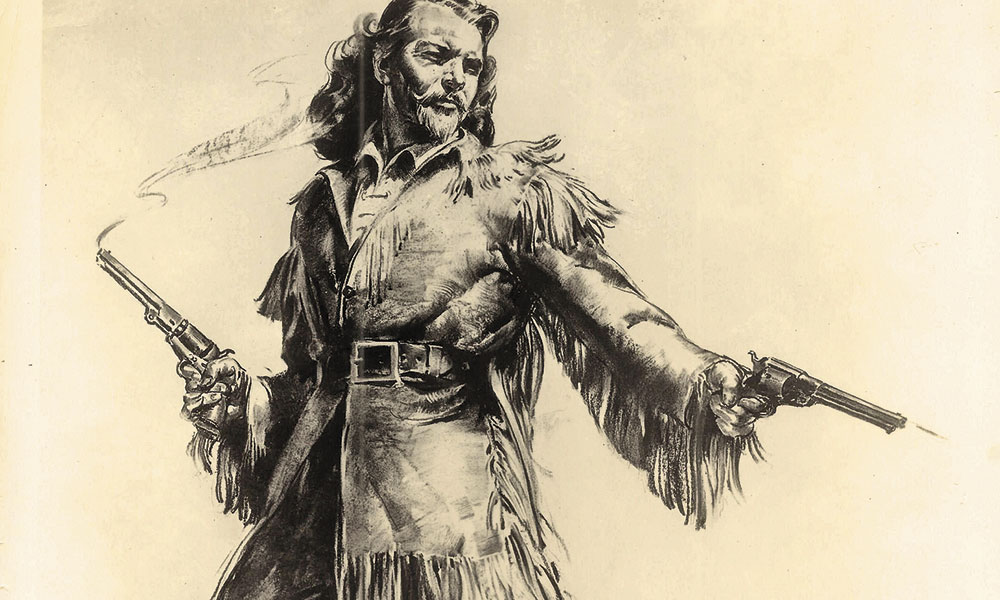 The first actor to play Buffalo Bill in the movies was the man who had perfected the role for over a quarter century on the stage and in the show arena—William F. Cody.
Thomas Edison invited his friend Cody to his New Jersey Kinetoscope studio in 1894.  Edison's cameraman captured Cody and several of his Ogalala and Brule actors in action. Each of Edison's films ran 50 feet, which was the length the early projectors could play. Edison and others would later film portions of Buffalo Bill's Wild West show and his company on parade. Many of these snippets have survived.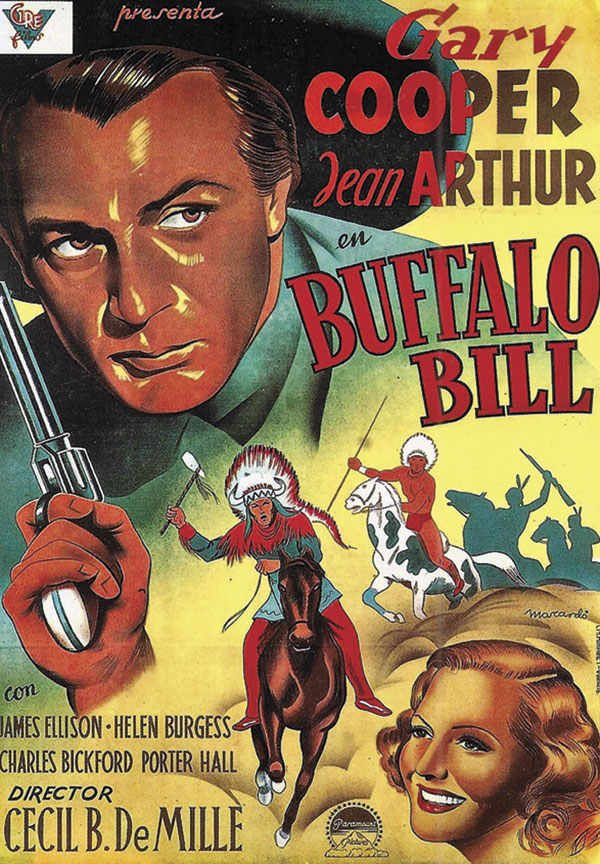 Cody, ever alert to new show business opportunities, turned to motion pictures in 1912 as the fortunes of his arena show declined. Ironically, the movies helped kill off Buffalo Bill's Wild West.
Cody played himself in John O'Brien's Life of Buffalo Bill, a film that has survived. He dismounts, makes camp and dreams of past adventures, which are portrayed by a younger actor. Much of the film is based on segments of the Wild West show (including the "First Scalp for Custer").
In 1913, Cody, with some U.S. Army friends, produced and starred in The Indian Wars, an expensive epic that re-created the battles at Summit Springs and Warbonnet Creek (both staples of the Wild West show) as well as Wounded Knee.  Cody was 67 when he made the film—two years younger than John Wayne was when he made his last film, The Shootist.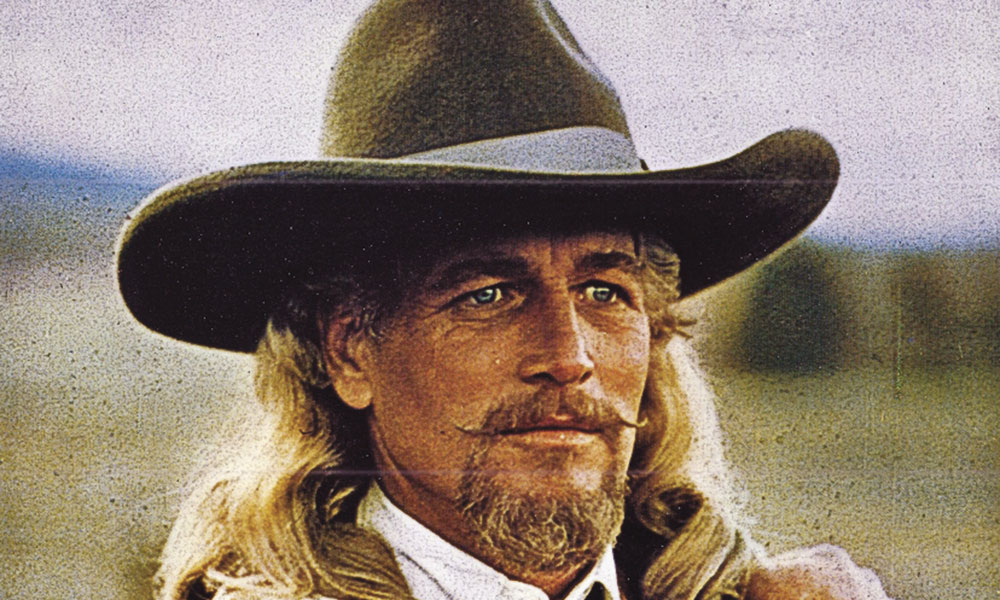 Only a few still images survive. The film, a critical and commercial failure, added to the serious financial woes of Cody's final years. The nearly 71-year-old scout died in his sister's home in Denver, Colorado, on January 10, 1917.
The conventions, plot lines, action sequences and even costumes seen in early Westerns owed everything to Buffalo Bill's Wild West. Few films, however, dealt directly with the showman. While he was alive, he jealously guarded his name and well-known image.
Cody was featured briefly in two epics: John Ford's The Iron Horse in 1924 and James Cruze's The Pony Express in 1925. He was also a major character in 1926's The Last Frontier and in a handful of other low-budget silent films. All of these were action films that dealt with Cody the frontiersman.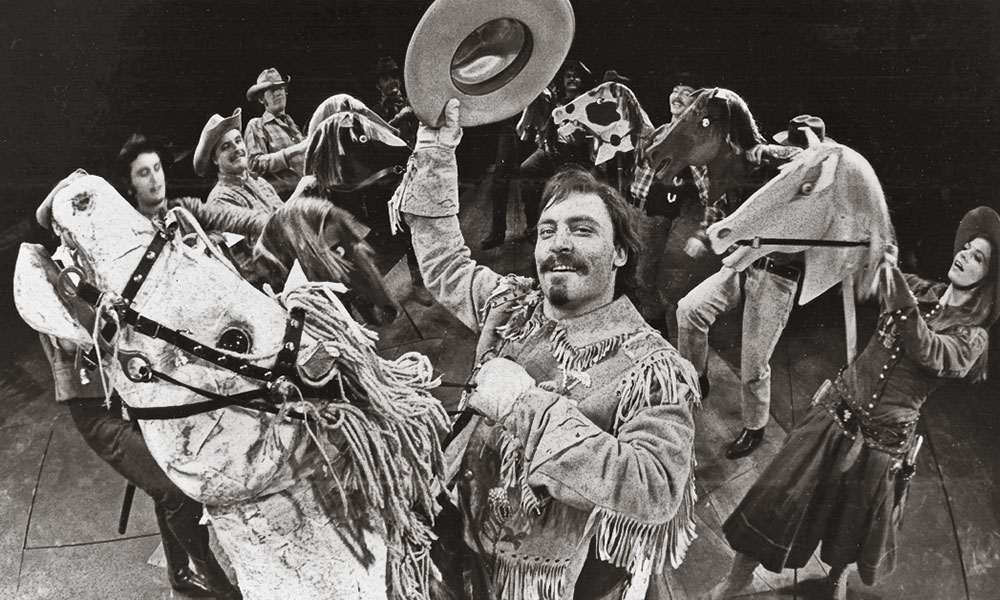 The decline of Western films in the early days of sound relegated Cody's character to serials and budget Westerns, although he was featured as the junior partner of the frontier trinity, alongside "Wild Bill" Hickok and Calamity Jane, in Cecil B. DeMille's 1936 epic The Plainsman.
The 1939 success of John Ford's Stagecoach (which also made John Wayne a star) encouraged several big-budget historical Westerns, including William Wellman's Buffalo Bill in 1944. Wellman later claimed that he hated to glorify Cody, who he incorrectly viewed as a showbiz fraud, but he nevertheless made a colorful, if historically inaccurate, action film. Wellman's film doesn't deal with Cody's show business career until the last five minutes.
Joel McCrea was perfect as Cody, as was young Maureen O'Hara, as Cody's wife, Louisa. Thomas Mitchell played Ned Buntline, while Anthony Quinn was cast as the Cheyenne Yellow Hand. The Mexican-born actor had also played an Indian in The Plainsman and Crazy Horse in the 1941 Custer epic They Died With Their Boots On.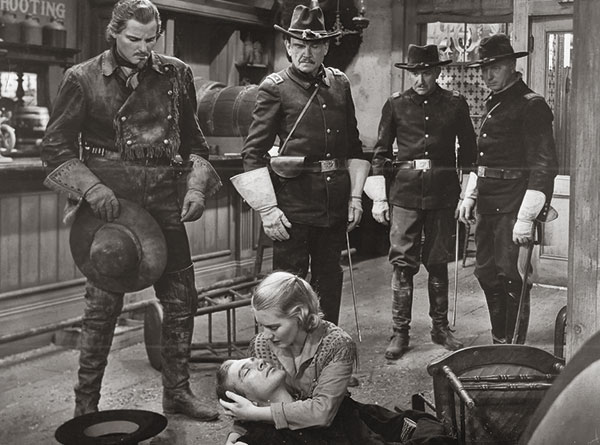 The 1946 Broadway success of Annie Get Your Gun forever altered the popular image of Cody. The 1935 film Annie Oakley had starred Moroni Olsen as a fatherly Buffalo Bill to Barbara Stanwyck's Annie Oakley, yet the stage show cemented the image of Cody as a blustery showbiz impresario, rather than a buckskin-clad frontier hero.
In the 1950 film version of Annie Get Your Gun, Louis Calhern played Cody, replacing Frank Morgan (the Wizard in The Wizard of Oz) who died during the production. Betty Hutton replaced Judy Garland (Dorothy in The Wizard of Oz), who was fired from the film, as Annie Oakley.
While Buffalo Bill appeared in a handful of adventure films (played by Charlton Heston, Richard Arlen, Roy Rogers, Clayton Moore and Guy Stockwell) and turned up in several episodic TV shows during the 1950s and 1960s, his next major reincarnations were as a fanciful buffoon in Marco Ferreri's 1974 anti-American satire, Don't Touch the White Woman!, and in Robert Altman's absurdist exposition on stardom and manifest destiny, Buffalo Bill and the Indians, or Sitting Bull's History Lesson.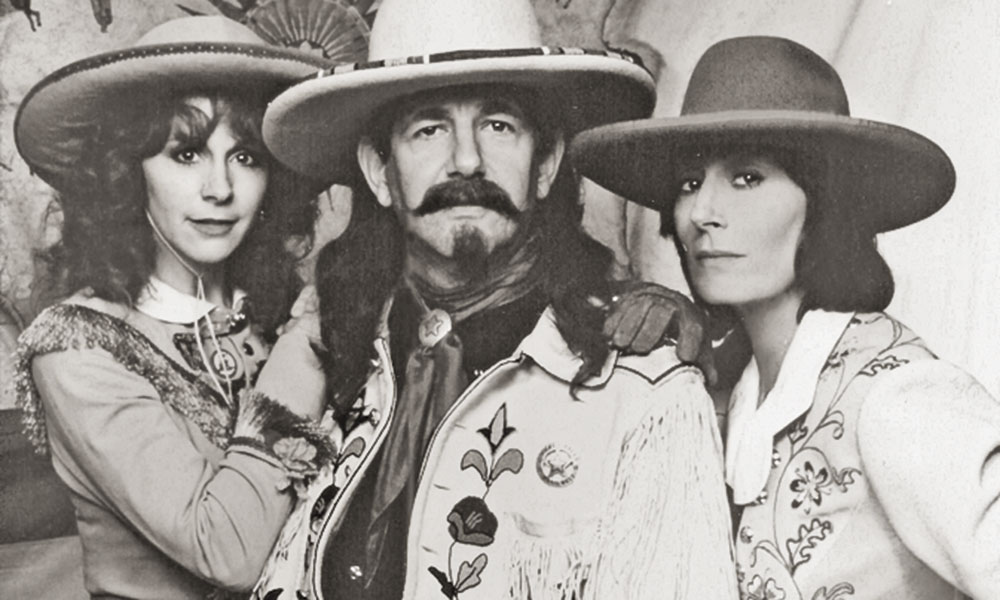 Based on Arthur Kopit's far superior play Indians, Altman's snarky bicentennial gift to the country that had given the director everything featured Paul Newman as the fraudulent star and Burt Lancaster as the cynical creator of the star's image, Ned Buntline.
Altman's pathetic Cody was the last cinematic word on Buffalo Bill, although Stephen Baldwin played Cody in the ABC series The Young Riders from 1989-92, and the showman had cameos in 1995's Buffalo Girls and Wild Bill, and 2004's Hidalgo.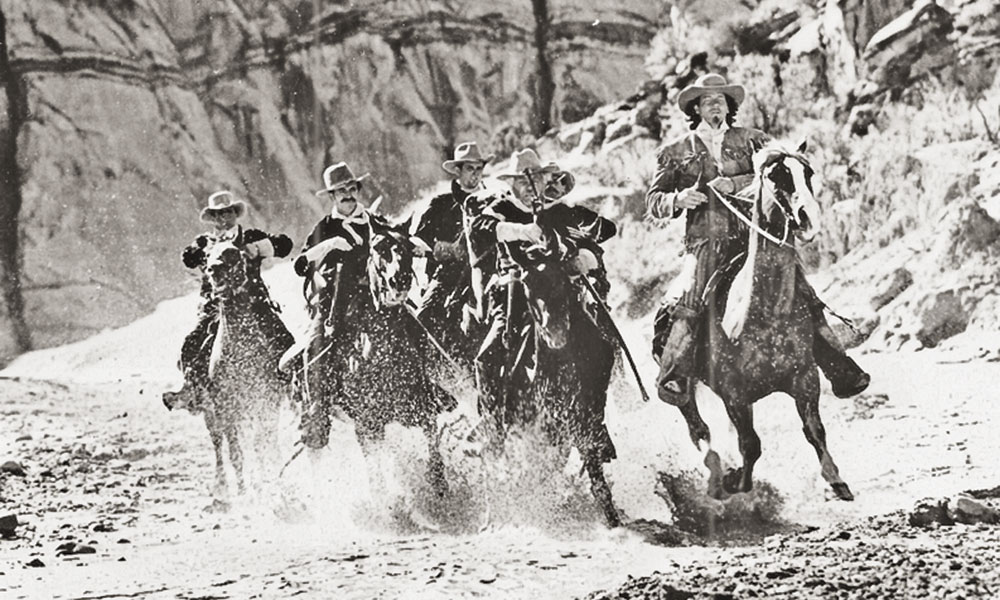 Cody's screen and TV appearances pale in numbers compared to the films produced about 20th-century hero creations Wyatt Earp and Billy the Kid. The gunfighter-lawman and outlaw proved far more popular with audiences than did the trailblazing frontiersman.
Audiences should appreciate a cinematic Cody. After all, Western film owes everything to Buffalo Bill. But outside of a few exceptions, Hollywood has not repaid that debt well.