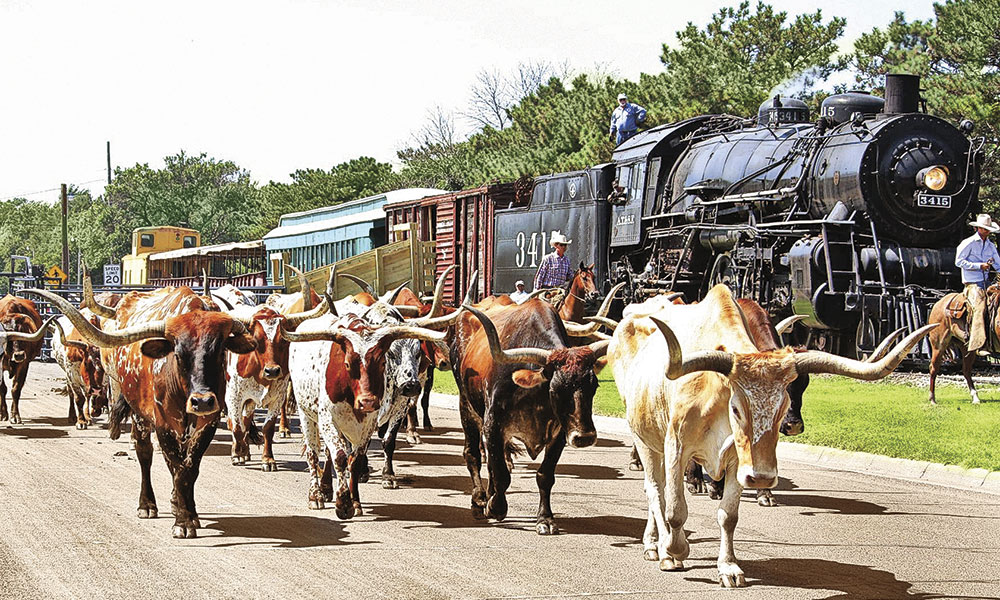 Dwight Eisenhower enjoyed sitting on his porch listening to old men tell stories about a famous town marshal they knew named Wild Bill Hickok. As a boy in Abilene, young Ike couldn't get enough of the Old West. Even as he fought in America's great conflicts, Eisenhower relaxed by reading dime-store Westerns, a lifelong hobby.
From the great Texas cattle drives to John Wesley Hardin, from Wild Bill to our 34th President, Abilene holds fast to its rich history.
At the Dwight D. Eisenhower Presidential Library and Museum, visitors can see three excellent exhibits on Ike and Abilene: "Eisenhower and the Great War," "Chisholm Trail and the Cowtown that Raised a President" and "The Chisholm Trail: Driving the American West" (the latter closing on October 31, 2017).
According to local lore, Eisenhower liked to visit the Abilene Cemetery to see the grave of his hero, the first city marshal, Tom "Bear River" Smith, who served before Hickok. Smith was killed in 1870, but did much to tame a town overrun by Texas drovers fresh off the Chisholm Trail.
Today, a plaque atop Bear River's grave contains a classic line by the mayor who hired him: Smith died as a martyr for the Old West.
"His time here was short, but Smith made a huge difference," says Michael Hook, an Abilene historian and director of the Dickinson County Heritage Center.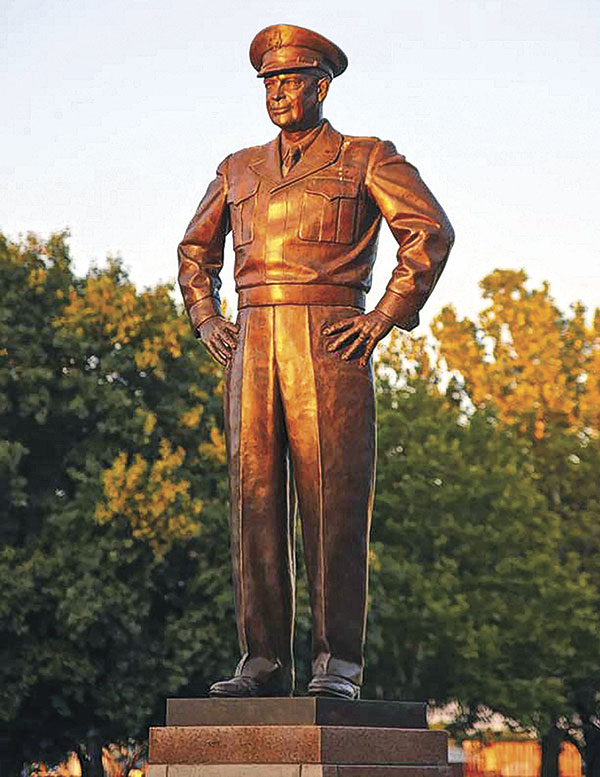 To follow in Hickok's footsteps, visit Old Abilene Town, a living history museum where actors, curly locks flowing, re-create Bill's exploits. Old Abilene also has stagecoach rides, a general store and can-can dancers in the Alamo Saloon.
The Dickinson County Heritage Center has displays and busts of Hickok, and two pistols that were in his possession, although they were likely taken from outlaws.
Some of the West's most famous characters passed through town. John Wesley Hardin's legend includes the story, disputed by some, that in 1871 he killed a man in the next room at the American House Hotel for snoring too loudly.
Abilene's cowtown boom years only lasted from 1867 until 1872. But that was enough "wickedness," and after 1872 it became a center for growing and shipping wheat.
Visitors can relive the wild cattle days during early September's Trails, Rails and Tales celebration commemorating the 150th anniversary of the Chisholm Trail. Visit ChisholmTRT.com for more information.
The event will include a parade with a stagecoach, cavalry in full dress and cowboys driving 30 Longhorns down the streets of Abilene to Old Abilene Town, and onto a special excursion train of the Abilene & Smoky Valley Railroad.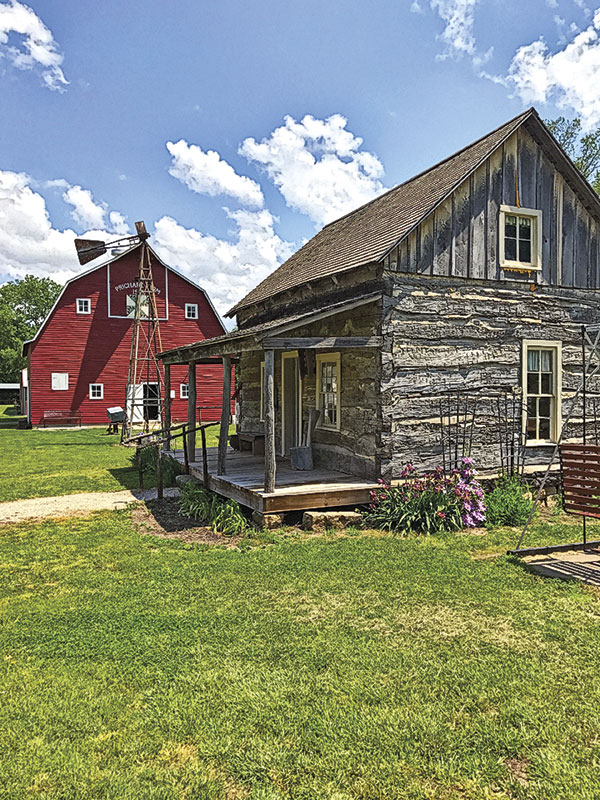 "You've got to see these longhorns. They're humongous," says Hook, adding that Abilene's population of 6,600 will likely double over the three days.
Buffalo Soldier re-enactors liven the festivities, along with historic melodramas, mounted shooters and an American Indian demonstration with dancers and drummers.
The Wild Bill Hickok Rodeo in August is another can't-miss event. It has been named one of the top five outdoor rodeos, attracting some 500 contestants. Visitors love to take pictures at the world's largest spur, 28 feet tall.
Intriguing claim: Jesse and Frank James, with Cole Younger and some gang members, secretly came to Abilene when Hickok was marshal in 1871, staying at the Drovers Cottage hotel. Clerk C.F. Gross never spoke about his dangerous guests until the 1920s, when he spilled the beans in some letters.
What's most interesting is that Jesse and Wild Bill knew of the other's presence and studiously avoided each other.
"We could've had a major O.K. Corral event in Abilene if things got rough," says Hook, who believes Gross probably told the truth. "But they had mutual respect and left each other alone."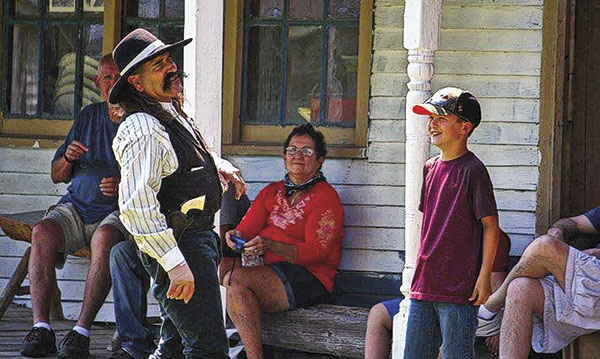 Jesse supposedly carved his name on a tree outside the Cottage, remarking, "Won't somebody be surprised to find this someday?" But the tree was knocked down to build the county courthouse.
The Drovers Cottage was moved to Ellsworth, Kansas, in 1872, although a plaque in the courthouse parking lot marks where it stood.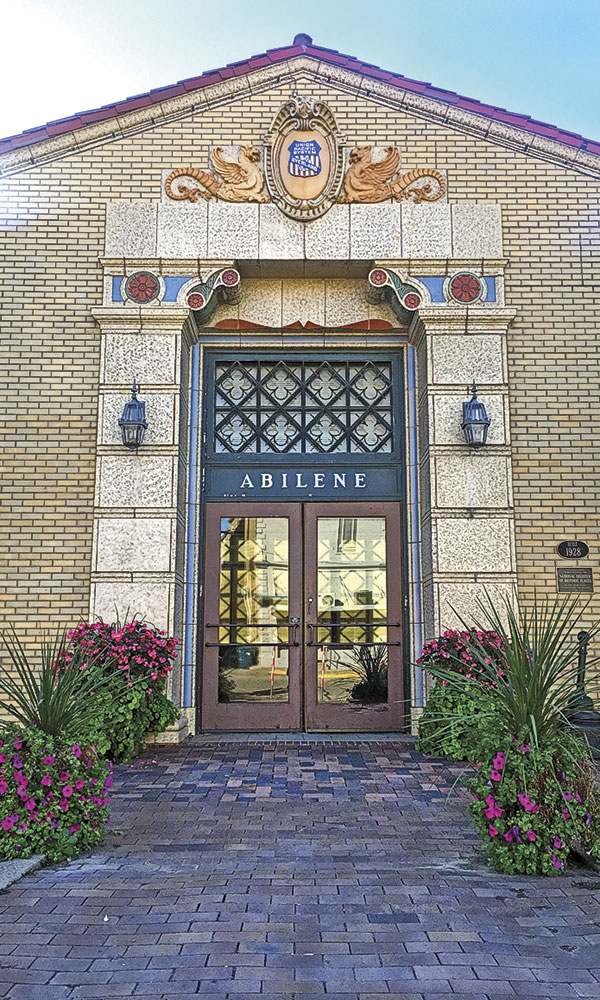 Leo W. Banks is an award-winning writer based in Tucson. He has written several books of history for Arizona Highways.