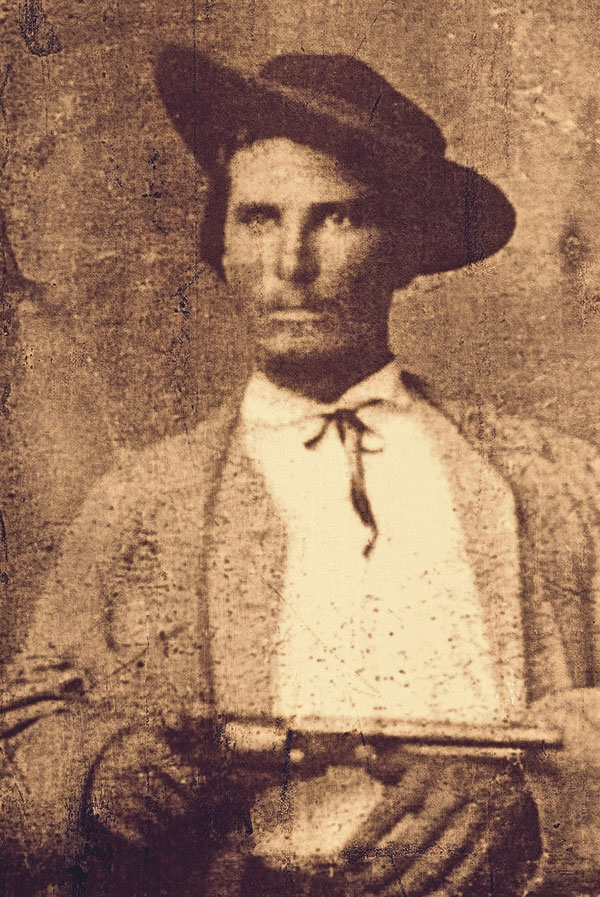 Few are aware of notorious gunfighter John Wesley Hardin's first cousins, the Clements brothers. Of those four, the best known was Emanuel (Mannen), but one of his brothers should be lifted out of obscurity—Joseph Hardin Clements.
Born on December 1, 1849, Joe was too young to join the Confederate Army, as did his brothers Mannen and Jim. As an adult, however, he joined his brothers and other Gonzales County men from Texas to drive cattle up to Abilene, Kansas, in 1871.
While herding cattle to market in Abilene, the boys had an eventful drive. A gun battle had erupted with vaqueros from south of the border. Herd boss Mannen got in a disagreement with the vaquero's boss, Hosea (surname unknown).
Hardin turned the argument deadly after a few hot words, leaving behind six dead vaqueros to be buried on the lone prairie. Hardin, writing years later, recalled that he had killed five of the six—with Jim killing the other one.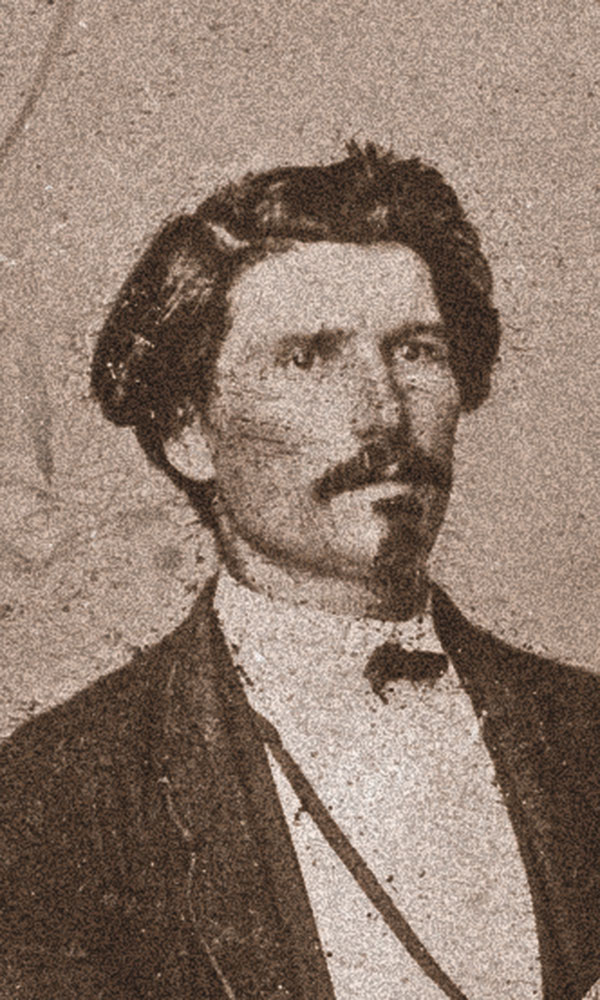 Perhaps in celebration that everyone had gotten out of the fight alive, Joe may have posed with the crew for a photograph when they reached Abilene. He posed with them either then or after a later cattle drive, in 1874.
Back in Texas in the early 1870s, Joe sided with the Taylor family during the Sutton-Taylor feud, which began in 1868, when Deputy William Sutton shot and killed Charley Taylor while arresting him for horse theft. In an attempt to end the feud, the parties signed a "treaty of peace" on August 12, 1873.
Joe signed it, along with his brothers Mannen, John Gibson "Gip" and Jim. Hardin also signed this treaty, as did Joe's father-in-law, George Culver Tennille.
The treaty did not last. Another was prepared on January 3, 1874. Joe, Jim and Tennille signed that one, but Mannen and Gip did not; did they not see any value in signing their names, or were they simply elsewhere?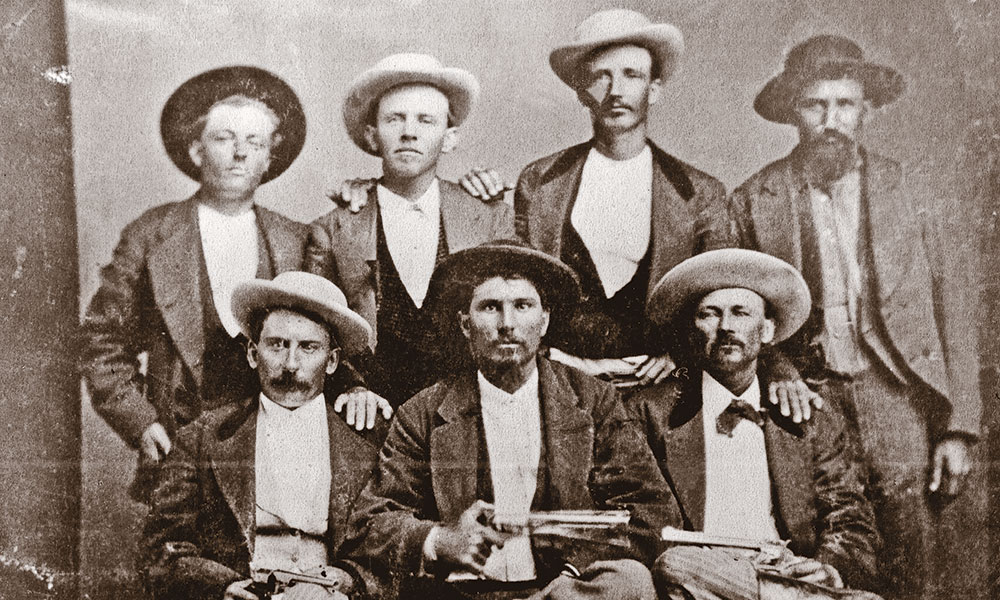 Joe, although frequently in the company of his mankiller cousin, so far as known never killed a man or even shot at one. Although sympathetic to the Taylor side of the feud, the historical record does not show him participating in any ambush on the Sutton forces. Texas Rangers finally put a stop to the feud at the close of 1876.
Joe survived the dangerous years of the 1870s and 1880s as a cattle rancher in Texas. Then New Mexico Territory attracted him; by 1899, he was established in Hope, south of Roswell, raising sheep, which belies the folklore of cattlemen waging war against sheepmen. He later found success in the banking industry in Roswell.
This little-known cattle drover, feudist, cousin of Hardin, sheep raiser, husband, father and banker died peacefully on March 16, 1927, at his home in Roswell. Hardin's autobiography is full of harrowing adventures; if Joe had left behind his life story, his tale would have taken on a less dangerous tack—showing him working with his fellow man to avoid those issues with others that sometimes led to gunplay and death.
Chuck Parsons is the author of Captain John R. Hughes and The Sutton-Taylor Feud, and coauthor of
A Lawless Breed, a John Wesley Hardin biography, and The Notorious Luke Short.