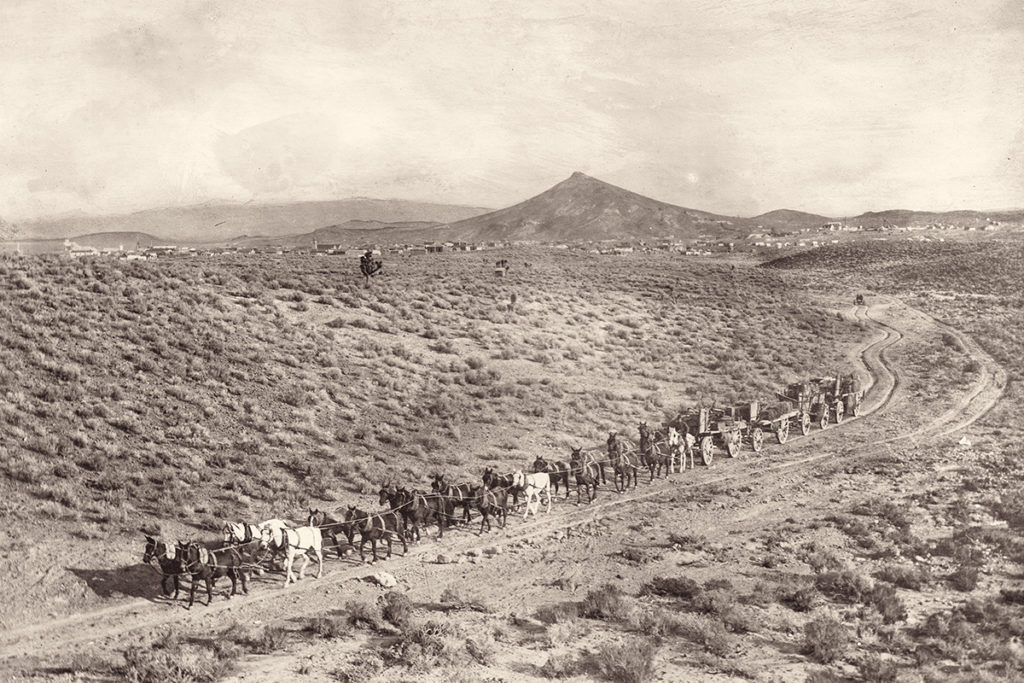 History haunts western Nevada, where the state's highways cross the Great Basin and some of the most formidable geography in North America. The first Anglo explorers to traverse its stark mountains and salty playas included fur trade legends Jedediah Smith, Joseph R. Walker and Peter Skene Ogden, whose paths John C. Fremont followed behind his personal pathfinder, Kit Carson. Prospectors and miners followed overland trails as surely as vaqueros and buckaroos followed grass and rangeland—and legendary stories follow them all.
North to Tonapah
Most Nevada visits start and end in Las Vegas. To explore the Silver State's history, head north on U.S. 95 to Tonopah and Goldfield. Tonopah is the most colorful mining camp in Nevada, a state packed with colorful mining camps. None of its competitors for the title "Queen of the Silver Camps" have a Clown Motel or are rated the #1 Stargazing Destination in America.
James L. Butler discovered the Mizpah lode in the spring of 1900 after nearly 30 years of chasing the big bonanza. (His wife, Belle, named it Mizpah, for a Hebrew salutation meaning, "May the Lord watch between us.") By March 1902 more than two thousand people were digging silver, "and the camp is attracting men as fast as it can, so that at no distant day Tonopah will be the liveliest spot on earth," Baker said. "It is now for the ages."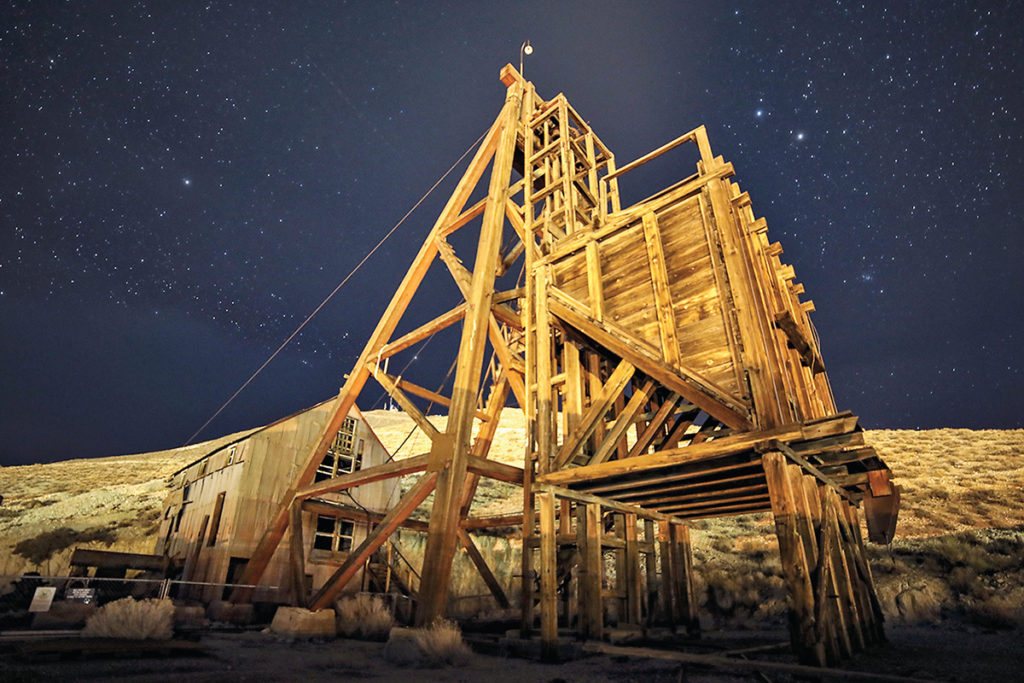 Baker told San Francisco Call reporter Alfred Dezendorf he had named the town after his dog, which made Tonopah "the best-known pup in Nevada." Since 1907, the Mizpah Hotel has been Tonopah's most luxurious lodging. Though it was long shuttered, in 2011 the Cline family opened its doors after restoring the hotel to greatness. You can share the haunted hotel with a kindly spirit, the Lady in Red.
Western legends had a natural affinity for boomtowns and big money. After making a pile in Nome, Alaska, Wyatt and Josie Earp arrived in Tonopah in 1902 and opened the Northern Saloon. Virgil Earp came to nearby Goldfield, the next big Nevada boomtown, two years later to work as a bouncer. He became a Goldfield deputy sheriff in January 1905, and Wyatt and his saloon soon followed. In April, Virgil contracted pneumonia and died on October 18, 1905. Wyatt Earp abandoned Goldfield shortly thereafter.
Tonopah's history still resonates in today's headlines. Its miners staged a riot against Chinese workers in 1903, which caused China to boycott U.S. imports. Its long tradition of boom and bust endures. Since 2014, Solar Reserve has spent almost a billion dollars building a revolutionary solar energy project nearby using liquid salt for storage. The plant began producing power in November 2015 but now faces bankruptcy.
The Capital City
Carson City began life in about 1852 as a trading post named Eagle Valley. No historian has written history better than Sally Zanjani, especially her Devils Will Reign: How Nevada Began. She shows how Carson City began when "Lucky Bill" Thorington arrived in Eagle Valley about 1852. His luck ran out in 1858 when a group of vigilantes lynched him. The town boomed in 1860 when the lawyers showed up. But the Comstock mines had generated a rush, and the lawyers banked on Carson City's beautiful location (and their political connections) to make it the territorial capital. An enjoyable walking tour of the old town's west side will take you to the historic 1862 St. Charles Hotel, the original 1870 Nevada State Capitol and Federal buildings, plus the mansions of countless venerable silver barons.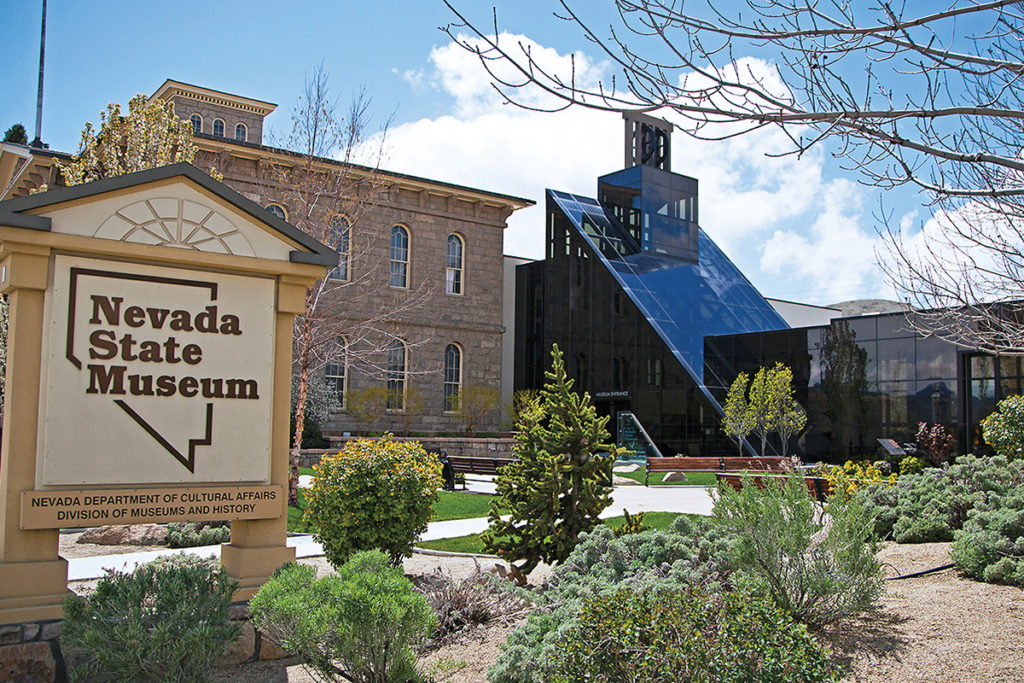 History fans who visit Carson City's Nevada State Museum in 2020 can help this treasure-house of history celebrate its sesquicentennial. The original building began life on February 4, 1870 as a U.S. Branch Mint to process the ocean of silver flowing from the Comstock Lode. Throughout the year you can buy planchets of Nevada silver from the Coeur Rochester mine near Lovelock and get a limited series of medallions pressed on Historic Coin Press— the original coin press used when the mint opened 150 years ago. The most popular is a replica 1870 Liberty Seated Half Dollar, complete with the "CC" mint mark, the first coin to come off the press. "Interest in the replica 1870 half dollar has been tremendous," said museum director Myron Freedman.
Carson City hosts the flagship of Nevada's seven local railroad and cultural museums. It displays bottles, clothes, firearms, and a mysterious mountain howitzer that John C. Fremont may (or may not) have abandoned when the pathfinder was lost in the Sierra Nevada in 1844. It also exhibits the world's largest Columbian mammoth, discovered on the Black Rock Desert. "Nevada's Changing Earth" displays over 300 rock and mineral specimens ranging from a two-foot-long smoky quartz crystal to prime examples of native copper, silver and gold. Other cases display fossils, including horn coral, ammonites up to three feet long, a replica ichthyosaur, and petrified and opalized wood
The Loneliest Highway
Head east from Carson City on historic U.S. Highway 50 and three hours will take you to a "living ghost town," Austin. Why should you drive all the way to the town closest to Nevada's geographic center? Again, it's about history and stories, which are impossible to ignore on America's Loneliest Road. Highway 50 served as the route for the Central Overland California & Pike's Peak Express Company—the Pony Express—and "Stagecoach King" Ben Holladay's Overland Stage road. Celebrities who rode mail wagons to California included Horace Greeley, Sir Richard Burton and Mark Twain.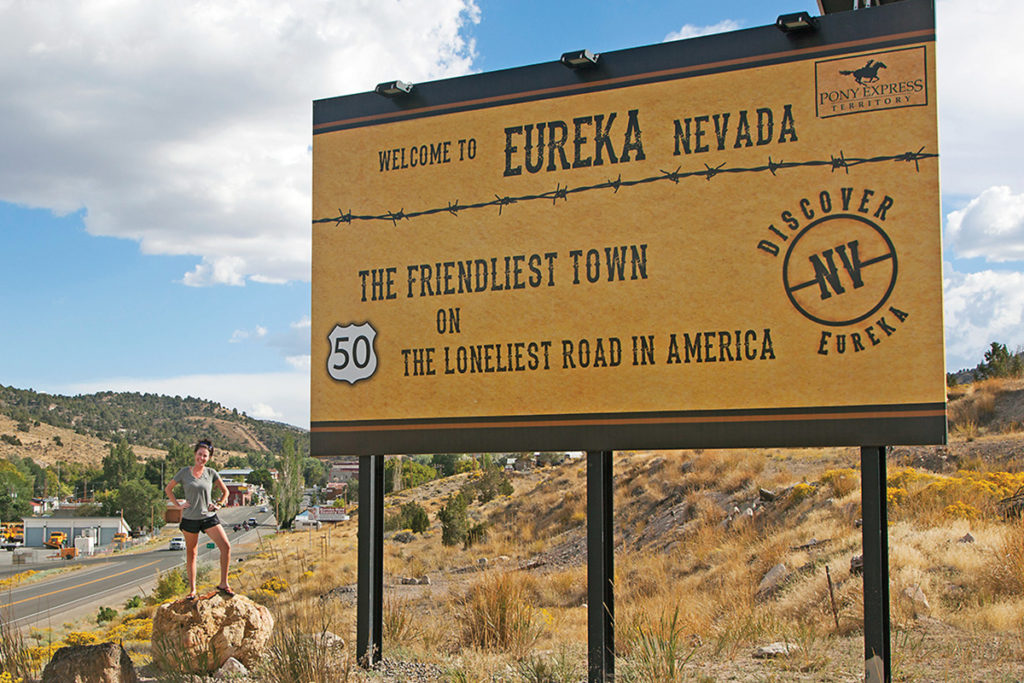 Austin sits on the western slope of the Toiyabe Range at an elevation of 6,605 feet. Legend has it a Pony Express pony kicked over a rock, its rider spotted silver veins, and so started an 1862 rush. The next year local storekeeper (and Mark Twain schoolmate) Reuel Colt Gridley auctioned a sack of flour for $250 to benefit the United States Sanitary Commission, which helped Civil War wounded. The winner declined to take the flour, gave it back to Gridley, and told him to sell it again. He did, repeatedly, until he had $8,000 more in donations. The story spread to Virginia City, where Twain claimed it raised some 40,000 greenback dollars. Roughing It reported Gridley traveled 15,000 miles selling the sack across the United States.
Since 1866 the Gothic-revival spire of St. Augustine's Church, the oldest Catholic building in Nevada, has dominated Austin's hilltop skyline. Folk-artist Rafael Jolly decorated the interior in 1939 with 14 vibrantly colored murals celebrating the lives of Jesus and St. Augustine. Local resident Jan Morrison led a 10-year, million dollar-plus restoration, completed in 2014, which transformed this architectural treasure into a community center with a spectacular 19th-century pipe organ.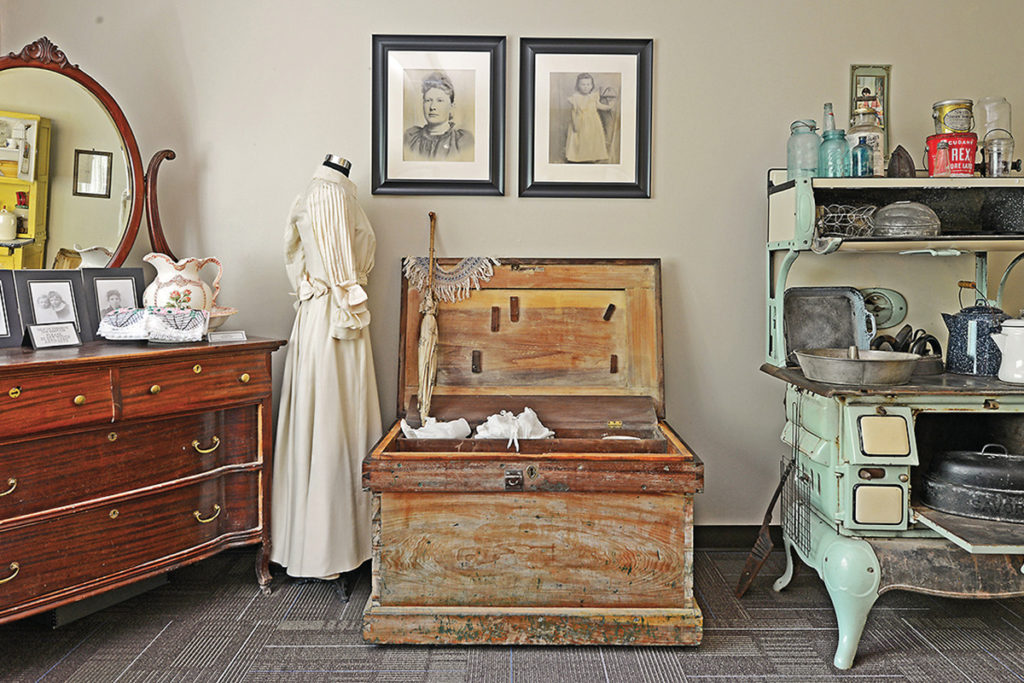 Tycoon Anson Phelps Stokes (of Phelps Dodge Corporation fame) visited Austin in 1863. He managed to get a 93-mile narrow gauge railroad line built by 1880 through the Reese Valley that connected Austin to the Central Pacific main line north at Battle Mountain. It became
the money-losing Nevada Central Railway but somehow managed to roll on until 1938. In 1896 Stokes bankrolled a three-story stone tower modelled after a medieval barbican he had seen in Italy. Its impressive granite ruin, now known as Stokes Castle, is located on Austin's west end and offers expansive northern and southern views. The Stokes clan used the tower for a few weeks in 1897 but never came back.
Buckaroo Country
From Austin, continue west on U.S. 50 to the historic gold and silver camp, Eureka. Take the time to at least have lunch and visit the well-restored Eureka Opera House. From the historic mining town, drive north across Diamond and Pine valleys on Nevada Highway 278 to Carlin and its intersection with Interstate 80. Twenty-one miles east, one of the Silver State's most notorious railroad towns, Elko, coalesced as a Hell-on-Wheels instant town when the Central Pacific Railroad arrived in 1868. It's still a vibrant community and headquarters of the Western Folklife Center, which this January hosted its 36th annual National Cowboy Poetry Gathering. Elko (or perhaps Cody, Wyoming) was the first place to sponsor a cowboy poetry festival, but such a great idea had to spread like wildfire to celebrations in Texas, Kansas, Nebraska, Montana, Arizona and Utah.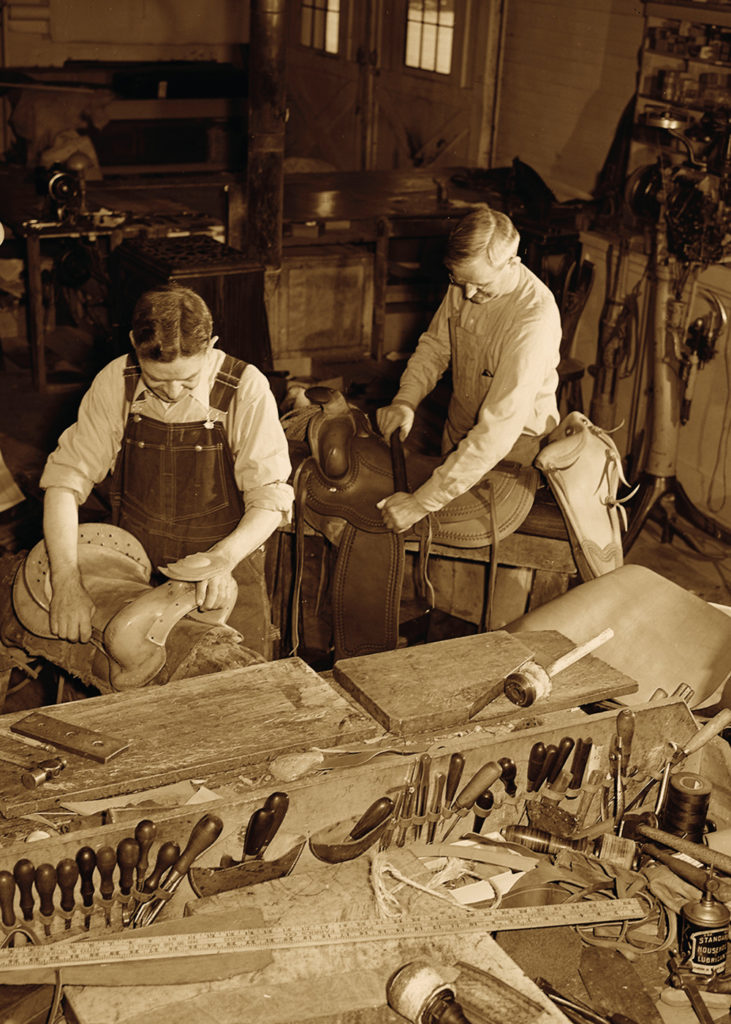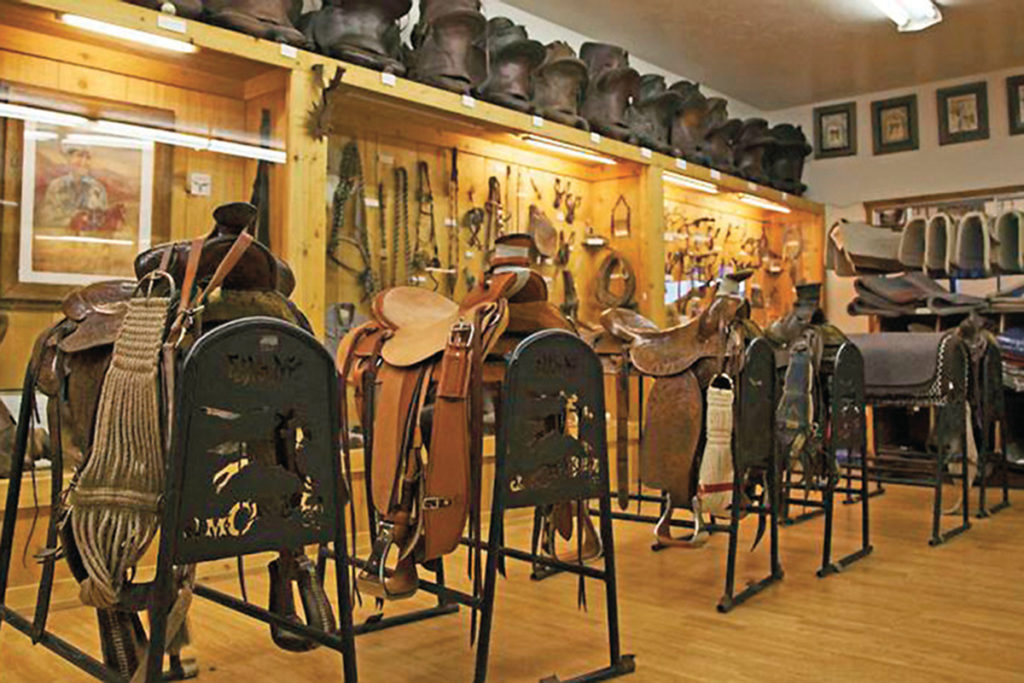 Even though it was born as the old wagon roading was being replaced, Elko stands at the center of the California Trail's history. The Elko Hot Hole, a geothermal pool on the south edge of town, began life as a popular overland campsite and laundromat. When Amos Batchelder saw the spring in September 1849, it spewed "forth volumes of steam like a cauldron of boiling water" that could be seen for miles. Less than a year after Elko was born, the spot became the White Sulphur Hot Springs resort.
Elko is such a prime historical site that every decade the Oregon-California Trails Association holds its annual convention at the town's fine facilities and will return on September 19-23 this year.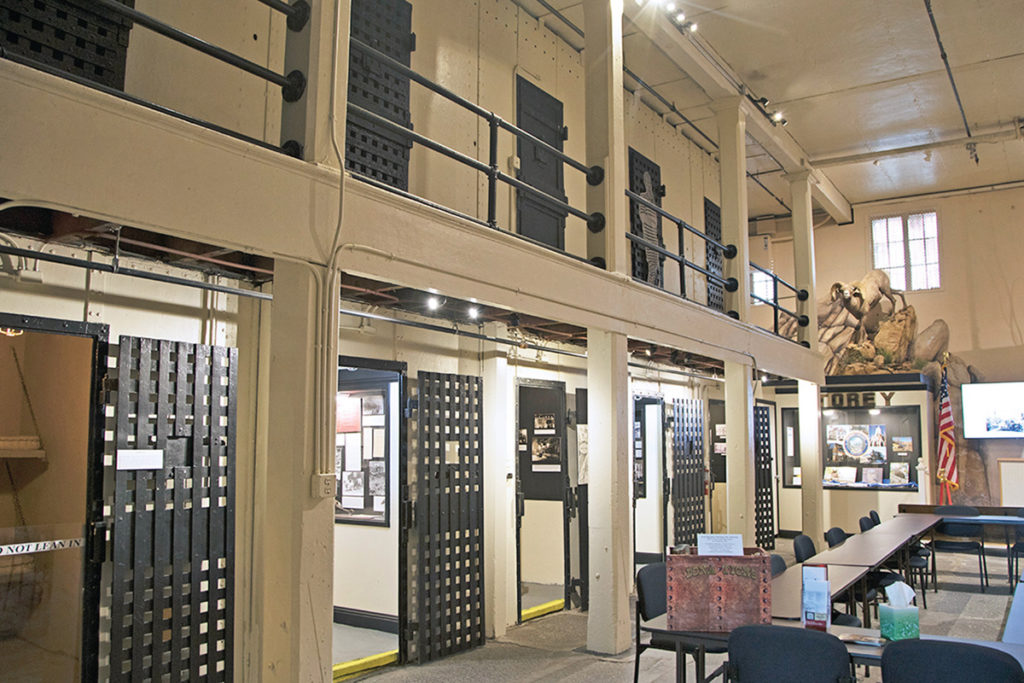 The Hastings Cutoff left the main California Trail at Fort Bridger in 1846 and rejoined the main trail at the confluence of the Humboldt's South Fork with the main river. Lansford Hasting's notorious shortcut actually added ten miles to the old road, not to mention its brutal crossing of a 90-mile waterless plain. (Historians agree the Great Salt Lake Desert did as much to doom the Donner Party as the snows of the Sierra.)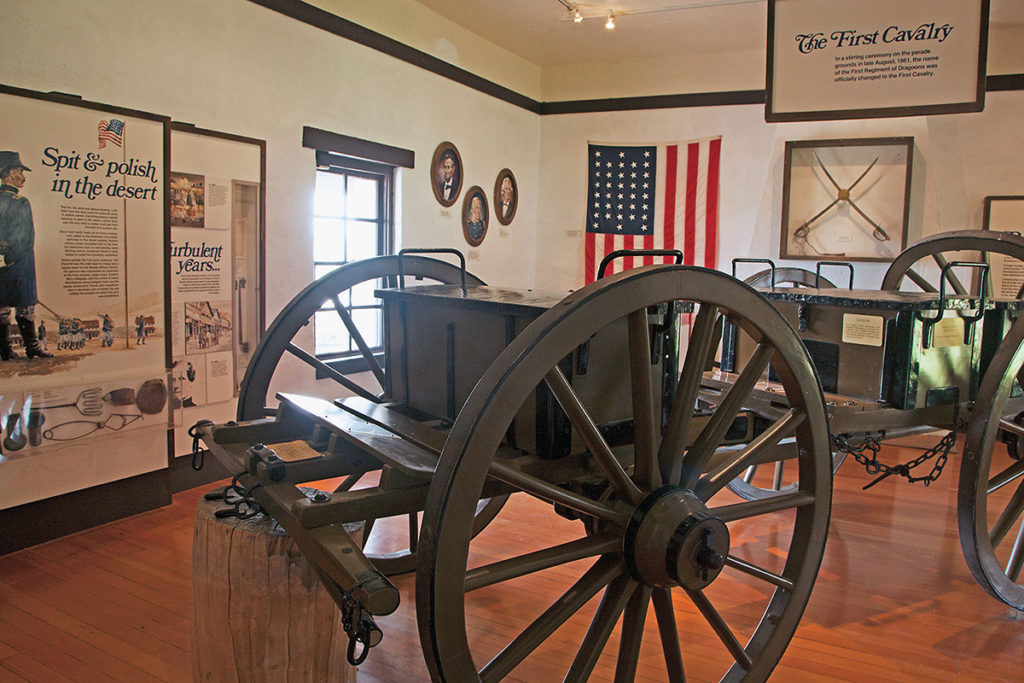 After enjoying Elko, Interstate 80 will takes you west to Battle Mountain, Winnemucca, Reno and Donner Pass, but now Highway 50 will take you around the Dead Camel Mountains across 12-and 27-mile deserts to Virginia City. Heading south takes you past the 1860 adobe ruins of Fort Churchill and back to Carson City. From the state capital, the intrepid traveler can return south on U.S. 95 to Las Vegas or continue to follow the historic route of the California Trail over the Sierra Nevada to Sacramento, California.
In 2019 Western Writers of America gave Will Bagley its highest honor, The Owen Wister Award for outstanding contributions to the American West and its literature.