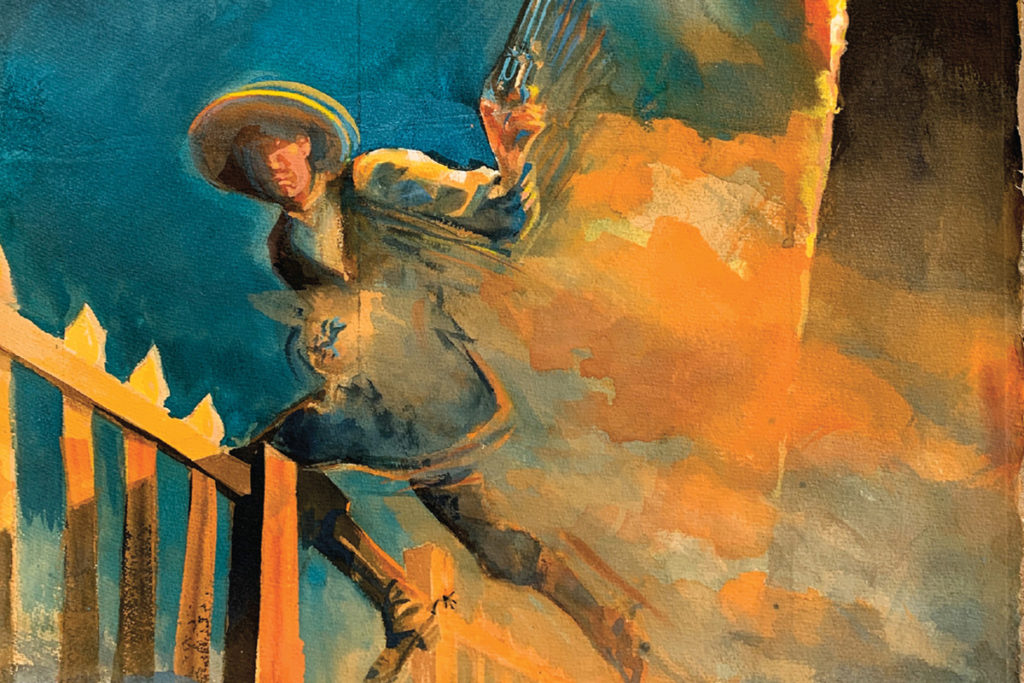 Thanks to an intrepid, "kid" out Australia way, we have a new insight into Billy the Kid. James B. Mills, 36, was perusing newspapers.com online when he happened upon an article in the Las Vegas Gazette, dated January 20, 1881. In the long lost interview it's clear the Kid had no idea how legendary—and commercial—he was going to become. "I don't see any money in it," Billy replied when the Las Vegas Gazette reporter asked what he thought of his notoriety.
I, myself, had no idea how much new information I would find on Billy Bonney when I did Book One, but here we are, 24 years later and I'm about to publish my third book on the boy outlaw.
In addition to the newly found interview, there has been an attempt to dig up the Kid and prove his whereabouts, and a Kid Krazy millionaire paid $2.3 million for his photograph, which has led to a false bonanza—so far—of bogus photos of the Kid, all trying to cash in, as Billy did not. (The real Kid probably paid a quarter for the tin that sold for $2.3 mil.)
All of that, plus new insights into Jesse James from the two-time Pulitzer Prize winner, T. J. Stiles, who argues persuasively that it's hard to top savagery, when it comes to 19-year-old American boys. Another great issue on the way. Thanks to our intrepid editor, Stuart Rosebrook, for corralling all of this wonderful material. Dig in!

For a behind-the-scenes look at running this magazine, check out BBB's daily blog at TWMag.com