The George Phippen Museum continues to inspire Western artists.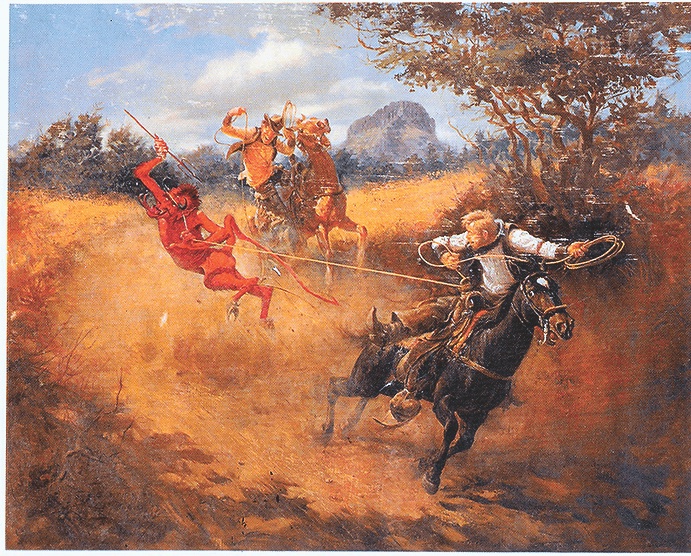 The painting is so expressive, you can almost hear the words of the poem that inspired it:
"As they was a-ridin' back to camp
a-packin' a purty good load
Who should they meet but the Devil hisself
just a prancin' down the road!
Sez he, "You ornery cowboy skunks,
you better hunt yer holes!
For I've come up from Hell's rim rock
just to gather in your souls."
Sez Sandy Bob, "Ol' Devil be damned…
we boys is kinda' tight,
But you ain't a-gonna' gather no cowboy souls, without some kind o' fight!"
The beloved cowboy poem—"Tyin' Knots in the Devil's Tail"—was written by Gail Gardner in 1917; the painting his family commissioned in 1959 for his 67th birthday present is by George Phippen.
Today it is one of the treasures in the Phippen Museum in Prescott—Arizona Territory's original capital that claims both men as favorite sons.
It's a museum dedicated to preserving and encouraging Western artists and named after the man who helped found and then headed the Cowboy Artists of America.
That is a great story. As author Don Dedera described it, "Charlie Russell would have felt right at home among the beer bottles, billows of smoke, sunburned faces and bodacious buffoonery prevailing on a mild night of June 23, 1965, at Bird's Oak Creek Tavern in Sedona, Arizona."
Around that table that night, George Phippen was already the most famous—although his real fame was still down the road—while the other three were newbies to the world of Western art: Charles Dye, John Hampton and Joe Beeler.  All would become treasured chroniclers of the Old West in paint and clay and bronze, and all were dedicated to the first declaration of their bylaws: "To perpetuate the memory and culture of the Old West as typified by the late Frederic Remington, Charles Russell, and others…."
George Phippen was elected the first president of the new organization that has grown into a major force in the Western art world.  Unfortunately, he died a year later in 1966. Thankfully, he left a treasure trove of work behind—paintings that are marked by their visual storytelling, sense of humor and authenticity down to the smallest detail.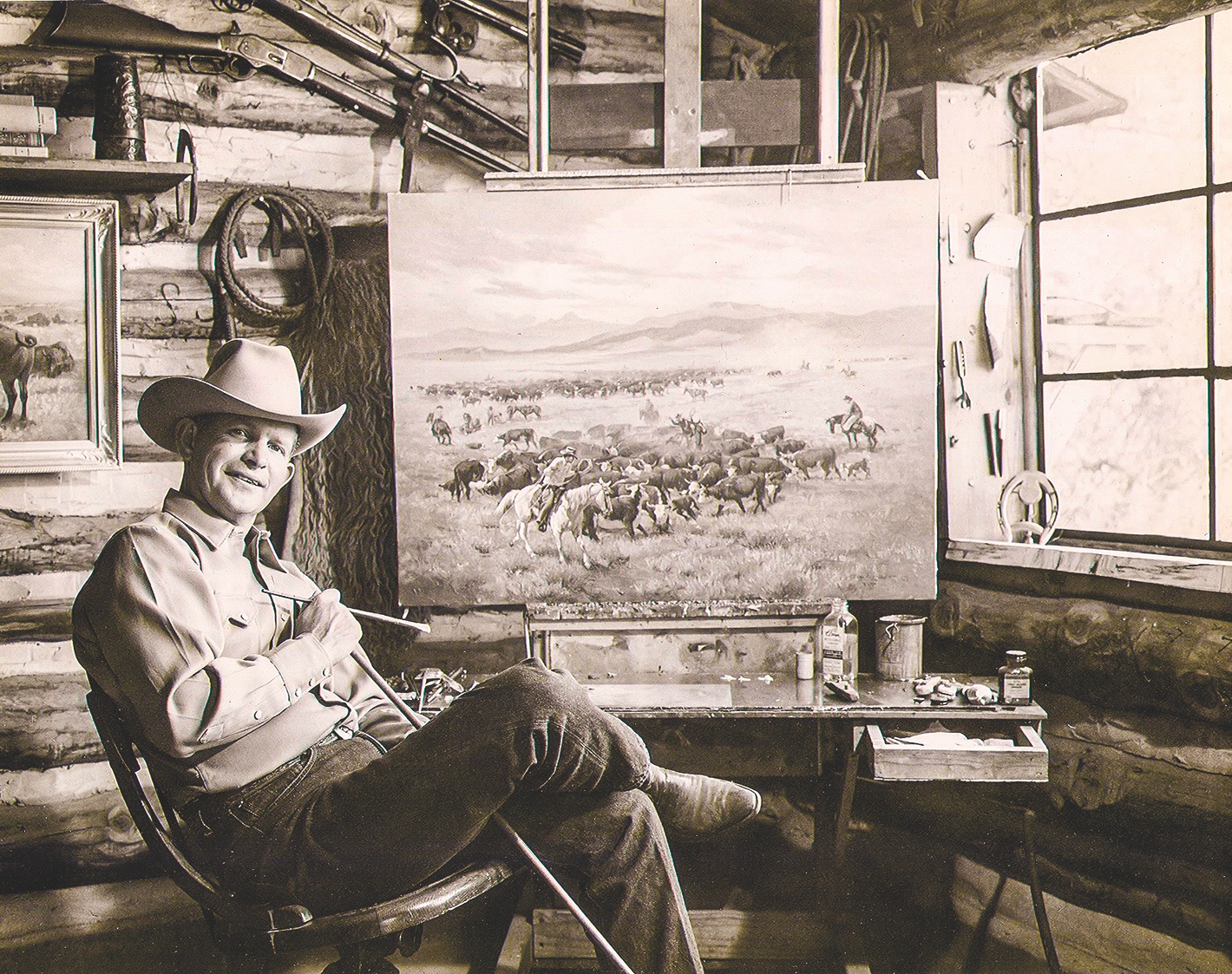 Phippen's family and friends—including his fellow founders—started planning a museum to carry his name in 1974. It opened in 1984—every penny coming from fundraisers and community support.
This Memorial Day, it sponsored its 48th annual Western Art Show and Sale. Executive director Edd Kellerman could boast they had 86 artists from all over the country. 
The museum also houses the Arizona Rancher & Cowboy Hall of Fame, permanent collections—including the History of the Cowgirl—and continuous rotating exhibits. They recently featured another Prescott treasure, "If Horses Could Talk: The Art of Bill Nebeker."
Nebeker's bronze sculptures have a lot in common with George Phippen's paintings—in both, the work is so precise, the humor is so evident—that the horses do talk. 
Jana Bommersbach has earned recognition as Arizona's Journalist of the Year and won an Emmy and two Lifetime Achievement Awards. She cowrote the Emmy-winning Outrageous Arizona and has written three true crime books,
a children's book and the historical novel Cattle Kate.