From butterflies to classic Western scenes, sales at the annual Coeur d'Alene Art Auction stunned and surprised collectors.
All Images Courtesy the Coeur d'Alene Art Auction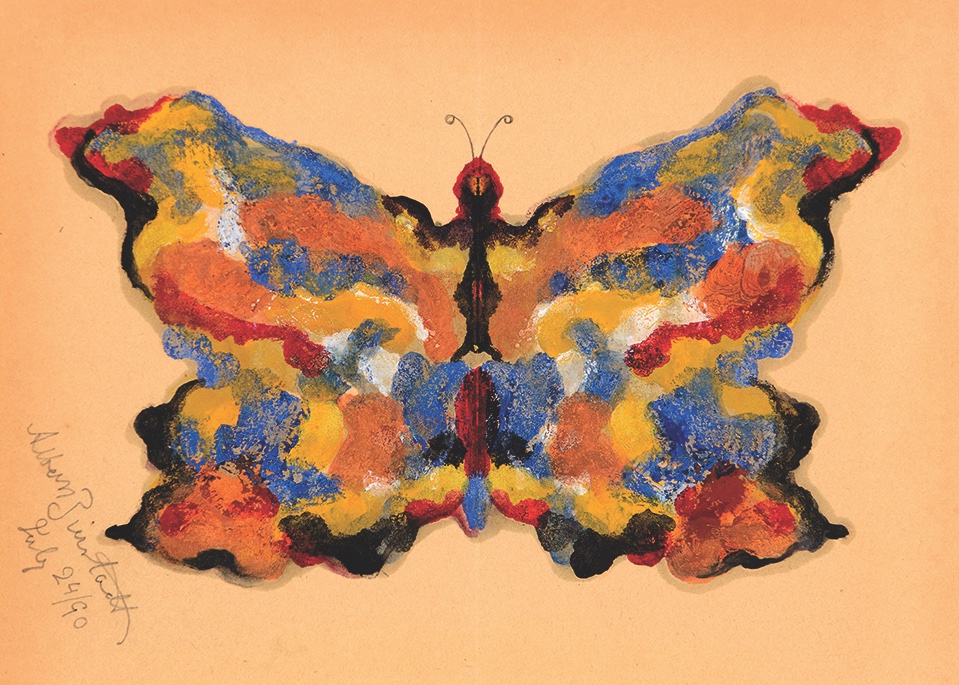 The Coeur d'Alene Art Auction, held on July 23, showcased beautiful Western art by some of the best-known artists of the West. It included gems like Alfred Jacob Miller's The Lost Greenhorn, A Peccary Hunt in Northern Mexico by Frederic Remington and Shooting the Buffalo by Charles Russell. Then there was Butterfly, a 6.5 x 9-inch oil done by Albert Bierstadt in 1890. What? Are we talking about Albert Bierstadt, 19th-century America's best-known painter of enormous Western landscapes? Yep, he painted a butterfly.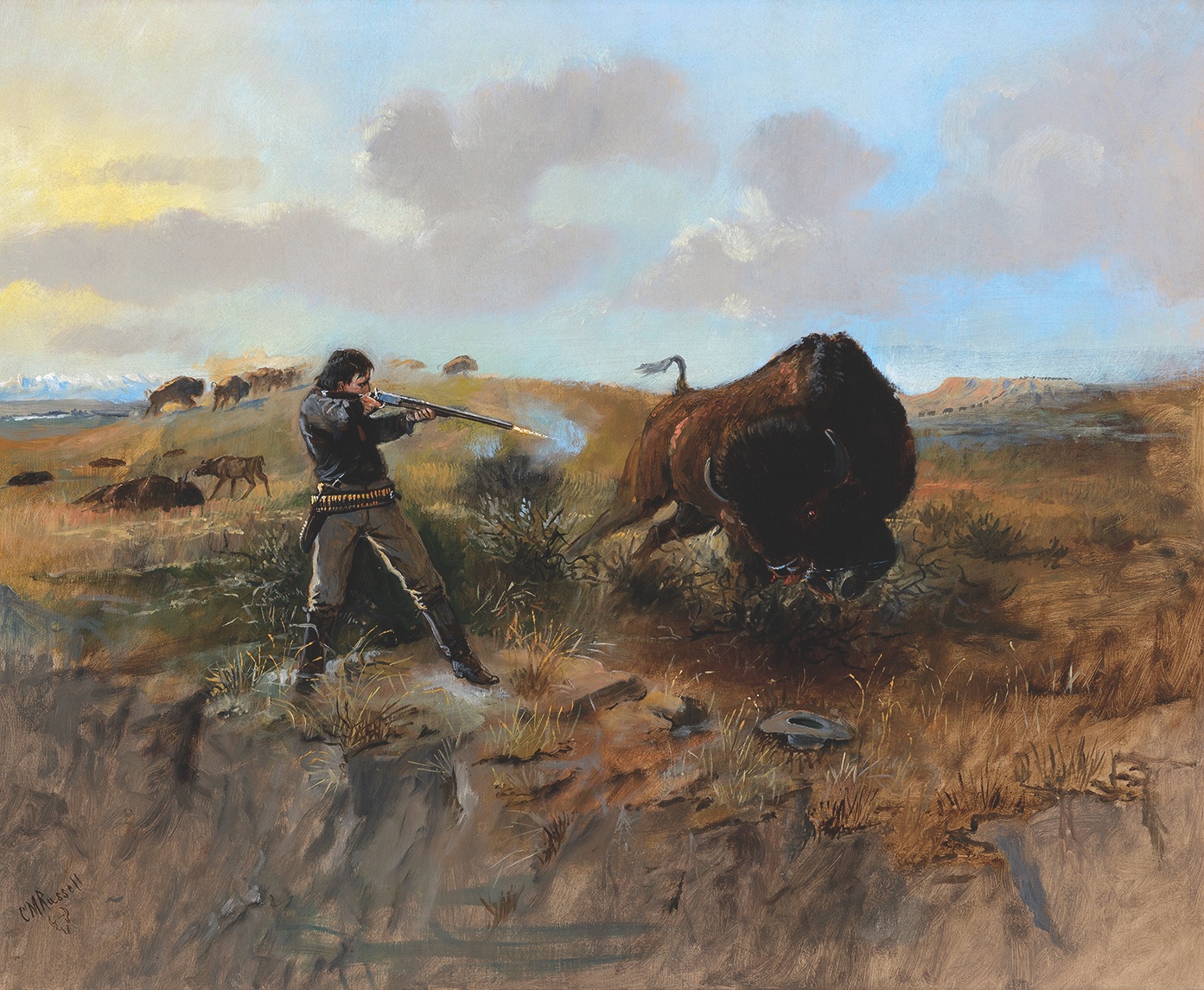 The Bierstadt painting illustrates one aspect of this year's Coeur d'Alene Art Auction. Among the 330 works for sale were pieces that revealed well-known artists like Bierstadt, experimenting and creating the unexpected…at least unexpected to us today. There were several very capably executed landscape paintings by Carl Rungius, but somehow indistinct and without the bears or other wildlife usually found in his work. And, in addition to several familiar Western landscape paintings by Edgar Payne, the auction offered Tuna Boats, an out-of-focus harbor scene. None of these works, which often veered away from literal depictions toward the abstract, sold for as high at the auction as these artists' more familiar paintings. Despite that, they reflect the artists' efforts to develop their craft.
In addition to the aforementioned "experiments," there were plenty of paintings depicting the more realistic images that we typically associate with Western art. Particularly popular were sporting scenes like Philip R. Goodwin's Between the Devil and the Deep Blue Sea, which brought the second highest sale of the day at $800,000, and William Herbert Dunton's Treed, with the highest sale of the day at $1.2 million. Works by Dunton commanded some of the highest prices at the sale.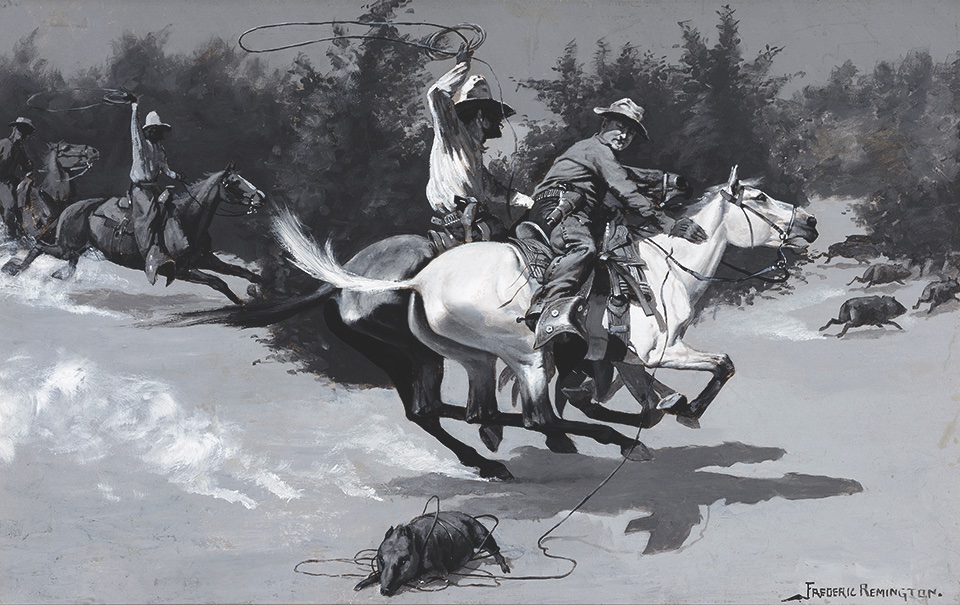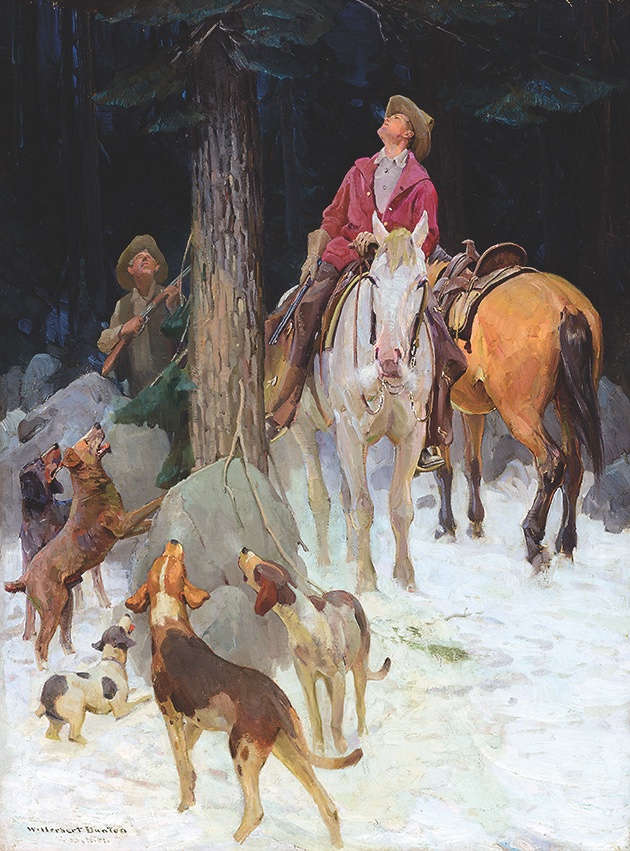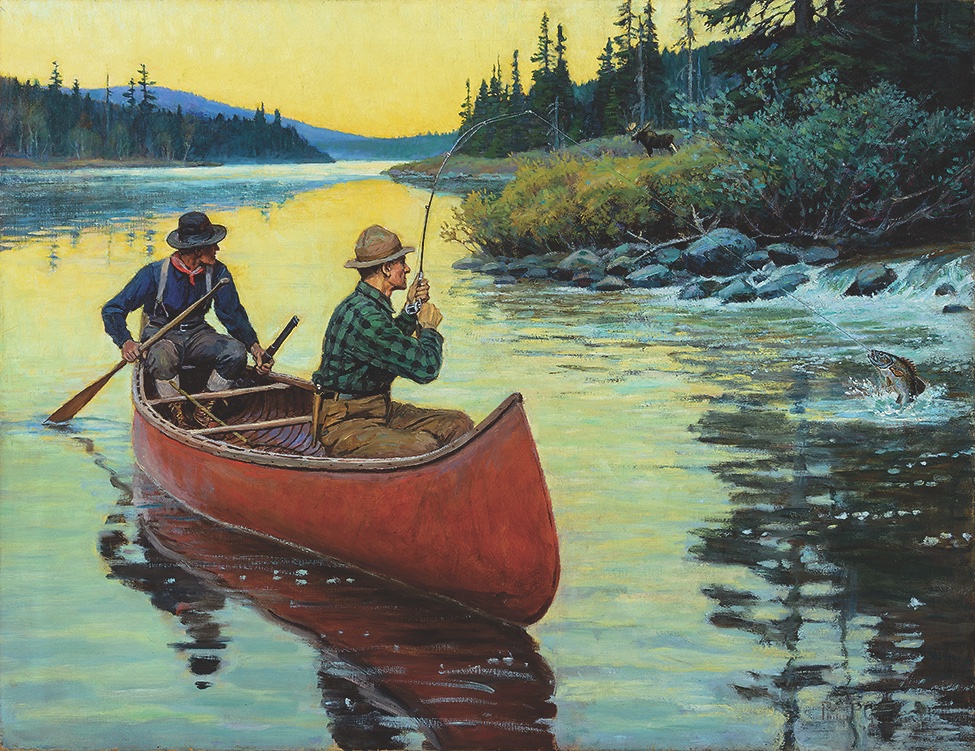 The 2022 Coeur d'Alene Art Auction also had impressive works by living artists, bringing in a range of prices, from Jim Norton's Splittin'  'n Gettin' at $15,000 to Logan Maxwell Hagege's Where Land Meets Sky, which hammered out at $140,000. But the venue was dominated, both in terms of sheer numbers of artwork and in prices realized, by those who have passed on. It was a joy to see a catalog filled with works by Bierstadt, Russell, Payne, Sharp, Remington, Berninghaus and so many others who helped establish the genre of Western art, side by side on the auction block with the work of those who are furthering the genre today.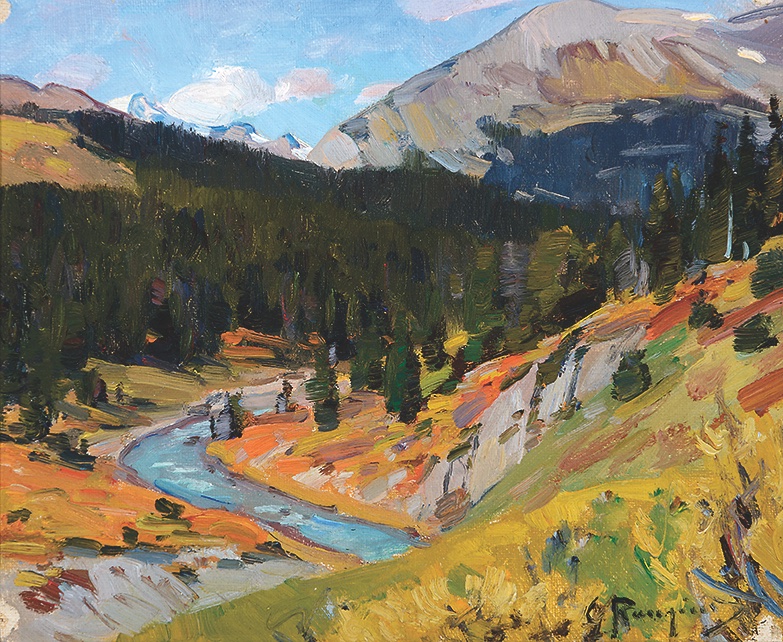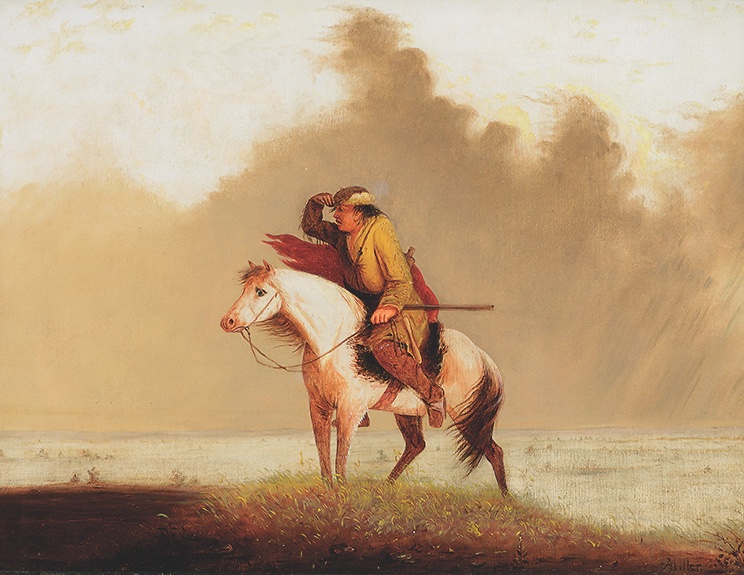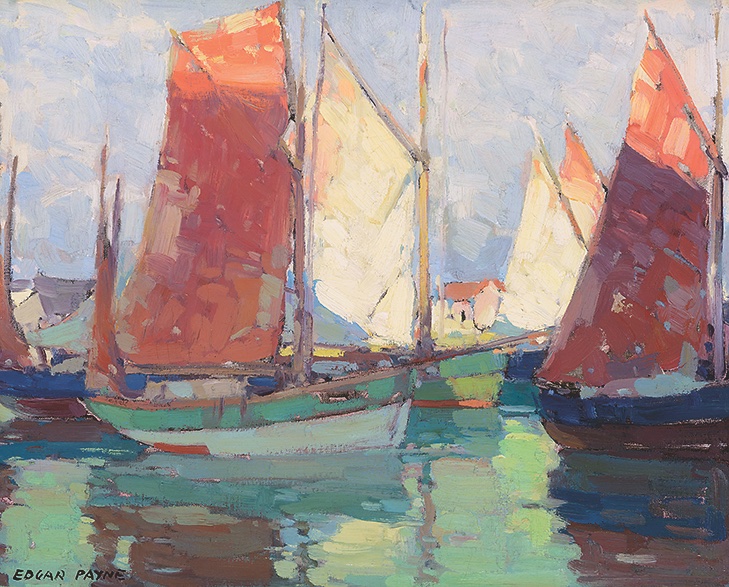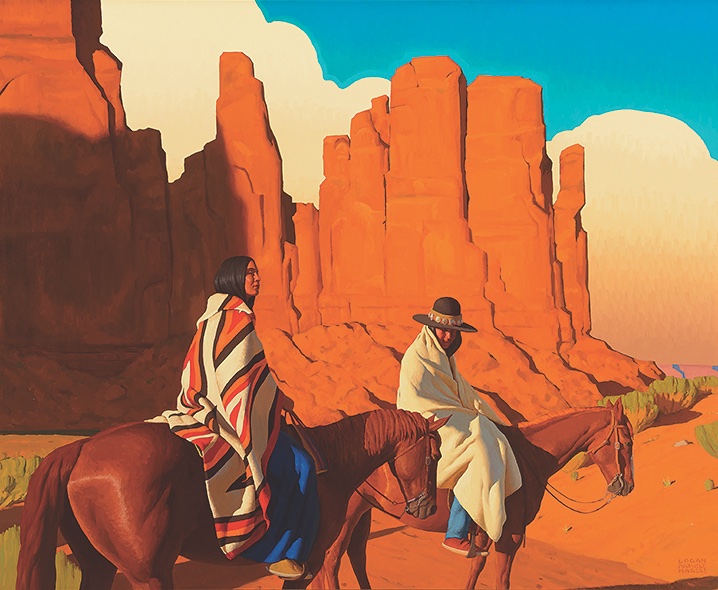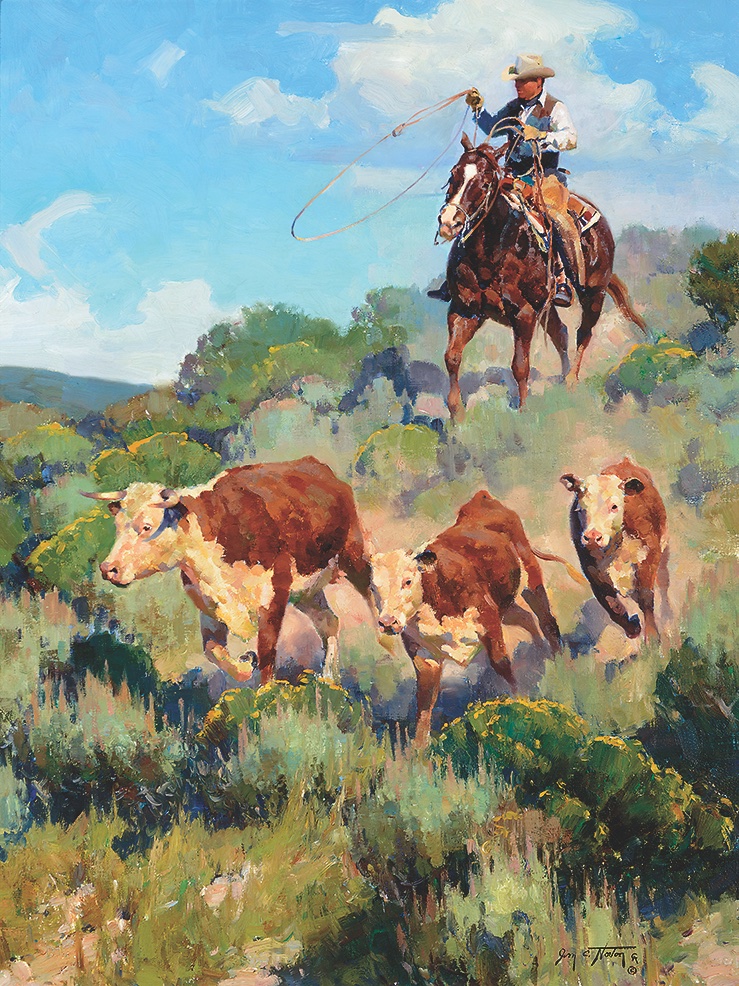 Upcoming Auctions
September 19-24, 2022
Buffalo Bill Art Show & Sale
Rendezvous Royale (Cody, WY)
RendezvousRoyale.org • 307-587-5002 
October 5, 2022
Sporting & Collector Firearms Auction #1041
Rock Island Auction Co. (Rock Island, IL)
RockIslandAuction.com • 309-797-1500
November 1, 2022
The Collection of G. Andrew Bjurman 
Bonhams (Los Angeles, CA)
Bonhams.com • 760-567-1744