James B. Mills' major new biography of Billy the Kid, plus a geographic history of Nebraska, an alternate bio of The Kid, a Wild West Western, and an Apache adventure
Give or take 8,300 miles be-tween New Mexico, U.S.A., and New South Wales, Australia, and 140 years since the first book written about the exploits and last days of Billy the Kid, James B. Mills has brought forth the most ambitious biography of the legendary New Mexico outlaw ever written. Published by North Texas University Press, Billy the Kid: El Bandido Simpático ($34.95) is a biography that places the real boy in the context of both his mythology, and his real, troubled life from his birth in an Irish neighborhood of Manhattan to his violent death in the Anglo-Hispano community of Fort Sumner. 
Billy asks poignantly: "¿Quién es?," " Who is it?" "Who is he?"  The question is at the foundation of Mills' detailed research and well-expressed conclusions about Henry McCarty. The query is also what led the young historian to pen nearly 575 pages on the boy bandit, plus notes, bibliography and index. Without a doubt, Mills' Billy the Kid will be the first resource scholars and researchers will reach for when asking questions about McCarty, law and order in the New Mexico Territory and the Lincoln County War.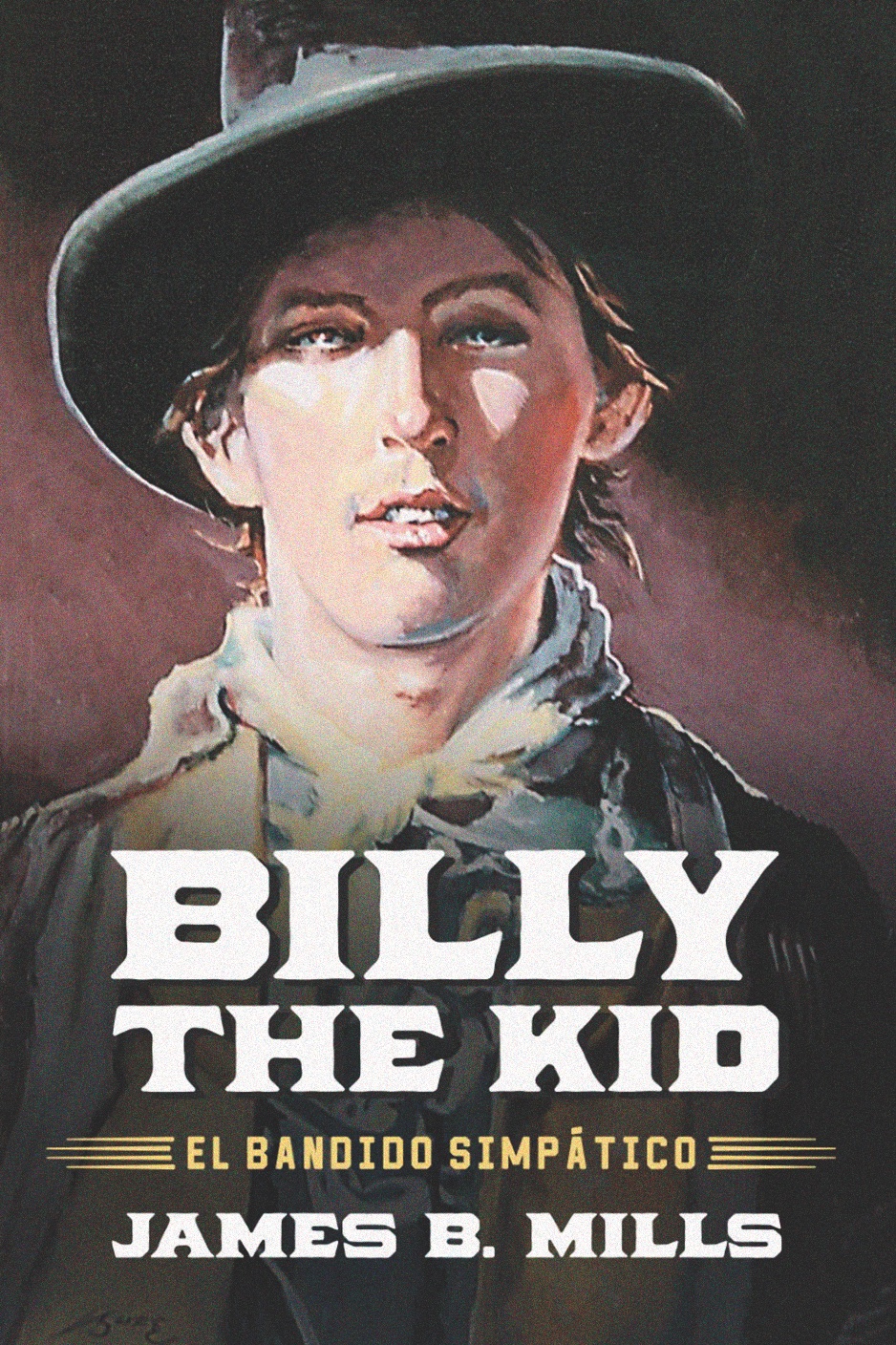 I will never consider the question "¿Quién es?" as a singular question again—as Mills proves over and over—(in his first book, I might add) that the question is not simply who is it, but who is he. This juxtaposition is particularly important for anyone attempting to separate the myth from the person, and Mills makes this case repeatedly in his search for the real flesh and blood Henry McCarty versus the legendary and oft-interpreted William H. Bonney, aka Billy the Kid. He eloquently notes in his introduction: "The relentless quest to define just who this boy was—and he was a teenage boy for most of his exploits, as we sometimes forget—will continue. I merely hope to have brought us closer to the answer."
What now for Billy the Kid historians, buffs and aficionados? Plenty, I believe, as Mills has raised the bar high for biographers of the legendary outlaw. Following in the footsteps of the best Western biographers of the Kid, including the recently passed Frederick Nolan and Robert M. Utley, Mills has provided readers with a comprehensive synthesis of the previously published materials and original research with an ever-present emphasis on McCarty's appreciation and amiable relationship with the local Hispano community of New Mexico. The Australian historian's detailed research is shared in his extensive, annotated endnotes and inclusive bibliography. In addition to providing a roadmap to fellow scholars and researchers of his subject matter, he also provides a well-written historiography in his conclusion that places his biography within the previously published scholarship. Does Mills claim to have the last word on Henry McCarty, aka William H. Bonney? No, as Mills notes: "We relentlessly chase after him even more furiously than Pat Garrett did. Rarely does any historical figure so often cause as much debate and sometimes outright hostility amongst those who research and write about his life."
I am eager to read Mills' next work, In the Days of Billy the Kid: The Frontier Lives of José Chávez y Chávez, Juan Patrón, Martín Chávez, and Yginio Salazar, which I am sure will be written with the same vigor and style as El Bandido Simpático. And if you didn't already know it, there is a new Kid on the block!
—Stuart Rosebrook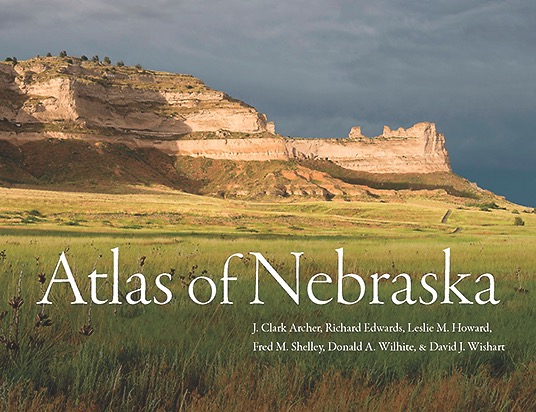 The Cornhusker State
Historians don't just study dusty old court records and newspaper clippings, but maps as well. Atlas of Nebraska (Bison Books, $34.95) by J. Clark Archer, Richard Edwards, Leslie M. Howard, Fred M. Shelley, Donald A. Wilhite and David J. Wishart is a colorful and handsome addition to the study of the Great Plains state. An in-valuable resource for anyone interested in the Plains Indian Wars or the building of the Transcontinental Railroad, Atlas of Nebraska is an exhaustive study of all things Nebraska. The book is oversized and clocks in at 240 pages with 343 maps and 36 charts which cover everything from the state's In-
digenous history to the settlement patterns to crime rates. Individual chapters are devoted to the physical environment, history, culture, population and more. For anyone researching Nebraska history, this book will prove to be an essential tool as it carefully analyzes the state's data from prehistory through statehood.  
—Erik J. Wright, Assistant Editor of The Tombstone Epitaph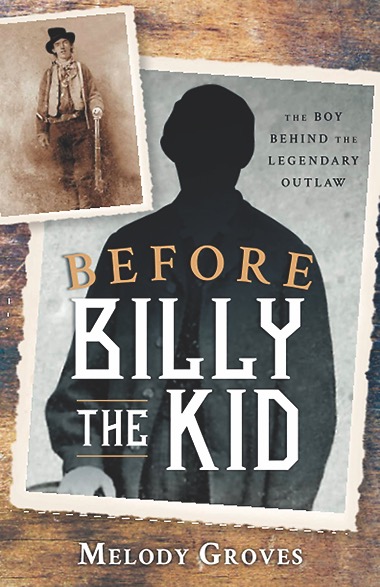 He Was Just a Kid
Love him or despise him, most people have an opinion of Billy the Kid. In Before Billy the Kid: The Boy Behind the Legendary Outlaw (TwoDot, $21.95) author Melody Groves expresses her opinion: "Billy the Kid is my outlaw and my hero." Having grown up and living in New Mexico's Billy the Kid country, Groves weaves the Kid's tale from her perspective concentrating on his early years. She contends the Kid was basically good and would have led a different life if his mother had not died when he was 13. Left on his own, he gradually descended into a life of crime, always struggling to go straight. His sense of honor and loyalty to his murdered employer John Tunstall was the Kid's ultimate downfall. Groves' book is an informative and enjoyable read. 
—Bill Markley, author of Billy the Kid and Jesse James: Outlaws of the Legendary West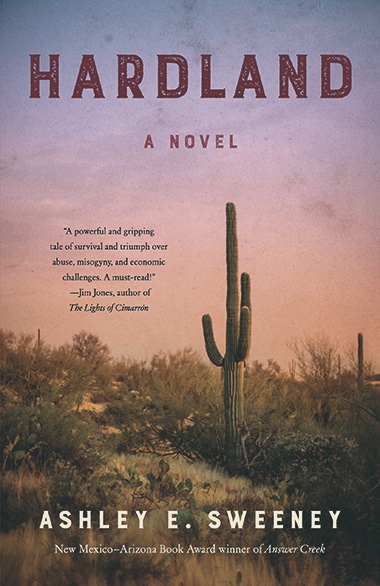 A Survivor's Story
Ashley Sweeney's newest book, Hardland (She Writes Press, $17.95), is a stunner that sweeps the reader right into the fictional story of Ruby Fortune, once billed as Girl Wonder on the Wild West circuit. The narrative, told in
 a bold and straight-forward manner, begins in the Arizona Territory in 1899. Having been in an abusive relationship with Willie Fortune for years, Ruby is pushed to the brink. She begins to see clearly one bullet as her way out for a chance to start a new life for her family. Ruby's story is a testimonial to human endurance, resilience and love. She embodies the tough spirit of millions of women who've found their voices to speak up about abusive relationships, making them stronger. The well-crafted story is firmly grounded in the past, but its powerful messages still resonate today.  
—Sue Ready, Ever Ready Book Reviews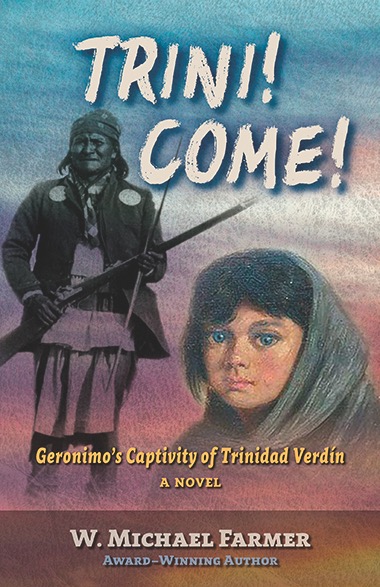 An Apache Adventure
W. Michael Farmer's Trini! Come! Geronimo's Captivity of Trinidad Verdín, a Novel (Five Star, $25.95) is a fast-paced story of courage, drama and family told with great sympathy as it reveals the lives and motivations of both Apaches and settlers. Michael Farmer has a true depth of understanding of the Apache people. Without apology he tells of Geronimo's 1886 raids through the eyes of a captive girl who wins the Apache leader's respect and love. The tale is real; I've stood in the ruin of Peck's rancho. Trini escaped to tell her story.
—Doug Hocking, author of Tom Jeffords: Friend of Cochise
Rough Drafts
With COVID limiting national museum attendance and exhibition planning the past two years, museum managers and publishers of Western art and photography catalogues have produced fewer new exhibits and books. 
Two major Western art books were published in 2021, and they should be revisited by lovers of the classic American art form:
Back-Tracking in Memory: The Life of Charles M. Russell, Artist—Recollections, Reflections and Personal Perspectives by Nancy Cooper Russell, edited by Thomas A. Petrie and Brian W. Dippie (C. M. Russell Museum, in association with Sweetgrass Books)
The American West Reimagined: Gems from the Coeur d'Alene Art Auction by Dr. Larry Len Peterson (Coeur d'Alene Art Auction, in association with Sweetgrass Books)
I also recommend to the Western art aficionado these five recent/upcoming exhibition catalogues and artist portfolios:
Cultural Convergence in New Mexico: Interactions in Art, History & Archaeology, Honoring William Wroth, edited by Robin Farwell Gavin and Donna Pierce, introduction by William Wroth (Museum of New Mexico Press)
Dakota Modern: The Art of Oscar Howe edited by Kathleen Ash-Milby and Bill Anthes (National Museum of the American Indian, University of Oklahoma Press)
Diego Rivera's America edited by James Oles (San Francisco Museum of Modern Art in association with University of California Press)
Ranchland: Wagonhound by Anouk Masson Krantz, foreword by Gretel Ehrlich (Images Publishing Group, ACC Art Books)
Speaking with Light: Contemporary Indigenous Photography edited by John Rohrbach and Will Wilson, introduction by Patricia Norby (Radius Books/Amon Carter Museum of American Art)
Biilaachia-White Swan: Crow Warrior, Custer Scout, American Artist by Rodney G. Thomas, foreword by Baa Hinnaché (McFarland) 
 —Stuart Rosebrook
Building Your Western Library
Texas Historian Shares His Favorite Volumes on the Lone Star State 
Raymond V. Carter Jr. learned his family's storied Texas history firsthand from his grandfather Pete Coffman. Carter Jr. was inspired and since has collected, written and recorded oral Texas histories. He also recently published his life's work: Texas Gold Rushes: 450 Years of Prospecting and Mining for Gold and Silver in the Texas Hill Country (Self-published). His recommended books about Texas include:
Breaks of the Balcones by Allan A. Stovall (Self-published): Stovall, a retired teacher, knew the history of the region, and tells it from the pioneers' point of view and experience.
The Trail Drivers of Texas edited by J. Marvin Hunter (Cokesbury Press): The marrow of the bone, these waddies (men, boys and women) lived it. My grandfather gathered mavericks off a 30,000-acre ranch under one fence. Firsthand data!
With the Makers of San Antonio by Frederick C. Chabot (Self-published): Chabot's work helps readers get to know the characters in the Bexar and State Spanish archives. These people built this land called Texas. A must.
Three Roads to the Alamo by William C. Davis (HarperCollins): In 1959 my grandfather led me by the hand around the Alamo, describing our family's blood-shedding in the Battle of the Alamo! Davis's work removes the legend and draws the line in the sand.
The San Saba Treasure by David C. Lewis (University of North Texas Press): Lewis uses both worlds (legend and academic) to separate the wheat and chaff. His ancestor was part of Texas history.