The veteran actor has defined the art of bringing bad news to good Westerns.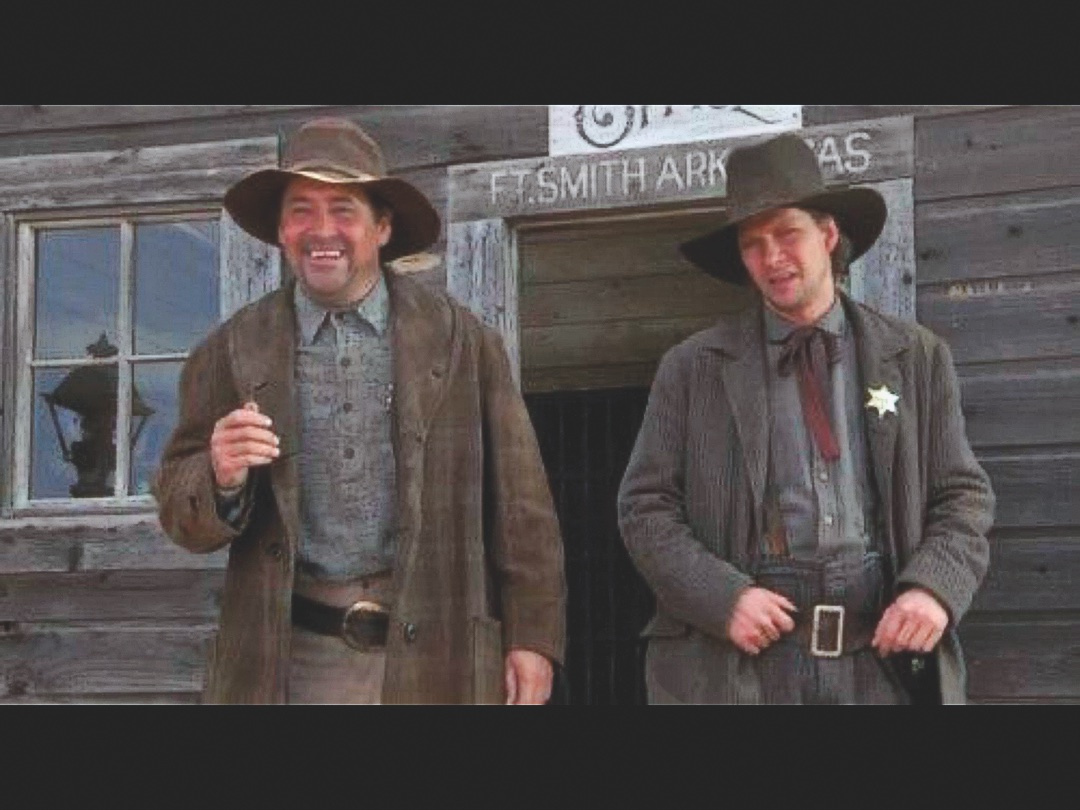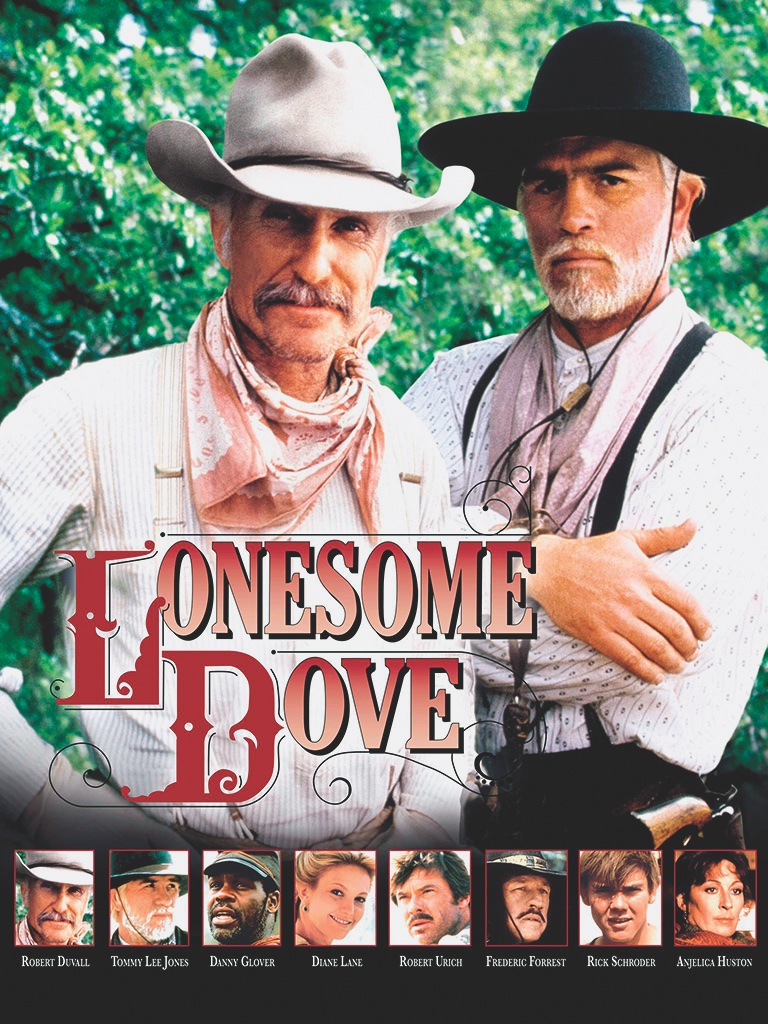 There are a certain very few actors whose presence lends the Westerns they appear in an instant credibility and gravitas. Ben Johnson and Harry Carey Jr. are the classic examples. Now that mantle rests on the shoulders of Barry Corbin. "That's a huge compliment to me because I was a fan of both of  'em. Matter of fact, my wife's sort of adopted father was Dobe (Harry Jr.) Carey. Dobe was a great guy, and Ben was one of my heroes growing up.
"We were doing one of Ben's rodeos one time; my horse fell on me, so I was in a cast. So, we were sitting up in the bleachers, watching some of the Hollywood folks practicing team penning. I said, 'Look at them riding around; they don't know there's a cow within a hundred miles. All they want to do is wave at the audience.' And Ben said, 'Ain't nobody in Hollywood knows how to ride anymore, except you and me.' And I said, 'Well, man, we don't live in Hollywood.'"
Corbin was interested in acting early on. "I didn't tell anybody at that time, but when I was seven, watching B-westerns at The Majestic in La Mesa, Texas, I thought, I can do that. First, I was looking at guys like Wild Bill Elliot and Allan Rocky Lane, [but] the other guys, sidekicks, seemed to work more and have more fun. I always liked Al "Fuzzy" St. John, Gabby Hayes.
"My dad, who was a lawyer and a politician said, 'Acting's a fine hobby, but nobody makes a living doing that.' He finally came around when I started doing movies and television." But when Barry was in Henry V on Broadway, "He thought I was doing something illicit, like holding up banks."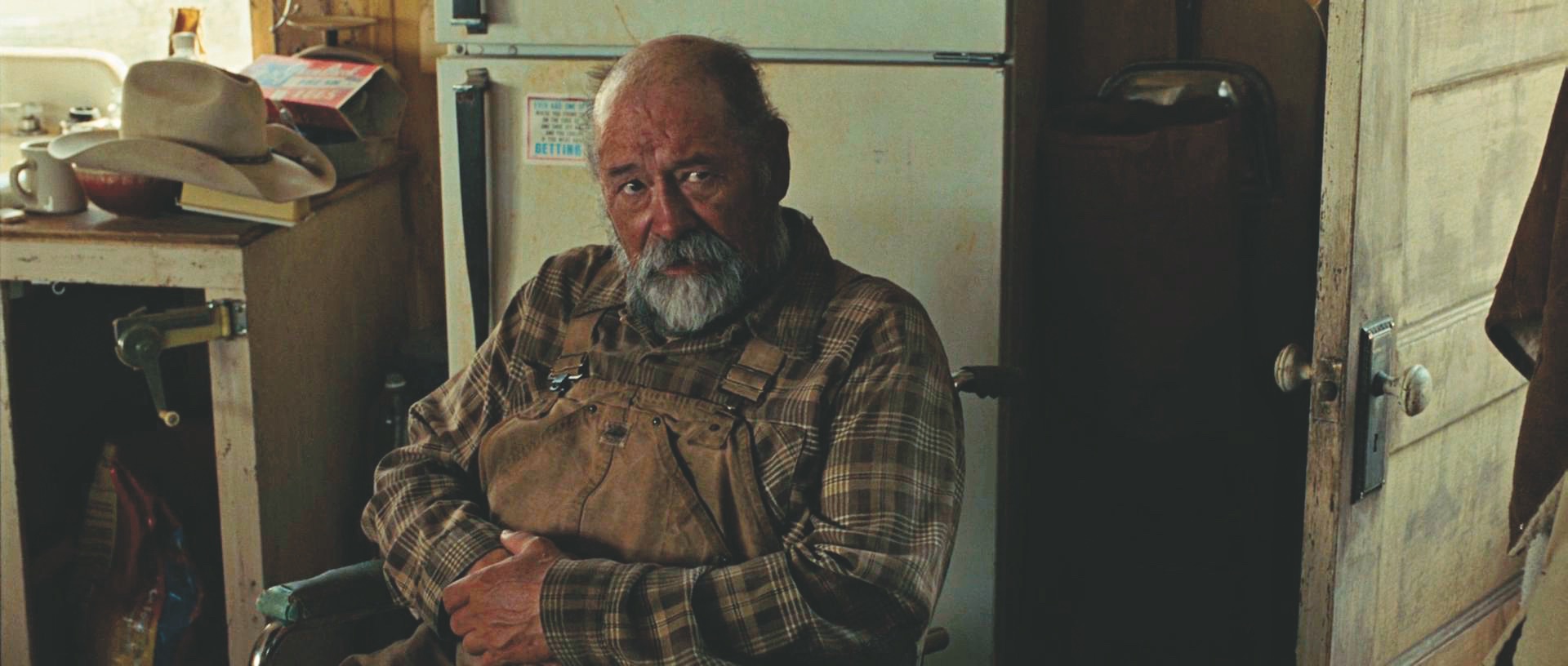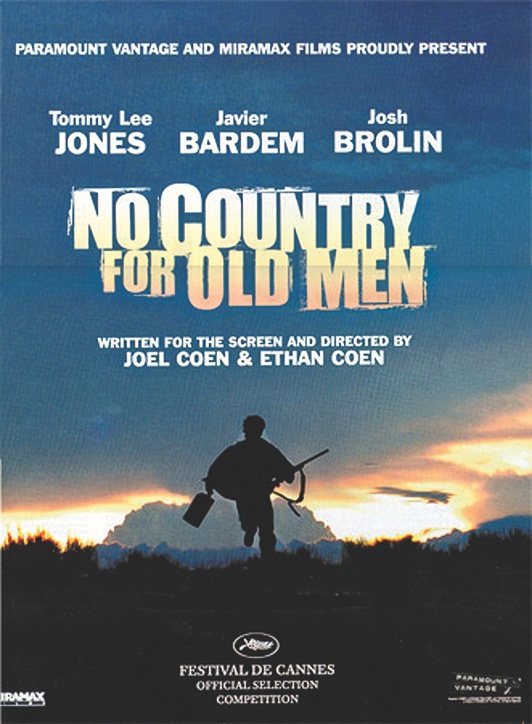 After the New York blackout in 1977, "I thought, I've had enough of this, so we loaded up our Ford Pinto and took off for California." He and his wife barely got by, writing and performing short plays on National Public Radio. "I got Urban Cowboy right after [their second son] was born, so that worked out real well." It made his career.
That was quickly followed by Any Which Way You Can, and later Honky-Tonk Man. "I think Clint Eastwood is a good actor, but he's a better director because he knows how to say what he needs in very few words. You know, a lot of directors, they expound on things and end up confusing you."
He worked steadily in TV and film, embodying an authority that made him a natural wearing a badge, and made Corbin a master at delivering bad news. In Westerns like Shadow on the Mesa, Redemption: For Robbing the Dead and Conagher, if someone has to be told that their husband/daughter/son is missing or dead, Corbin is the man to do it. Unforgettably, in the Coen Brothers' No Country for Old Men, he only has one scene, at the end, and his manager wasn't sure he'd do it, even with Tommy Lee Jones. "I read that scene, and I didn't even finish the script. Hell, yes, I'll do it! That scene is the movie: it makes everything clear."
In Lonesome Dove he played a deputy, but one with neither confidence nor authority. "That's one of my favorites. I read that book and I thought, I've got to be in this thing. Roscoe Brown was a 10-year-old child in a 40-year-old body. When Blue Duck killed the two kids and me, he killed three children." It was his first time with director Simon Wincer. "I've worked for him three times: Lonesome Dove, Crossfire Trail and Monte Walsh, and it was a great experience. He's a very good director, not precious about it. He just gets the job done. That's the way Australians do things."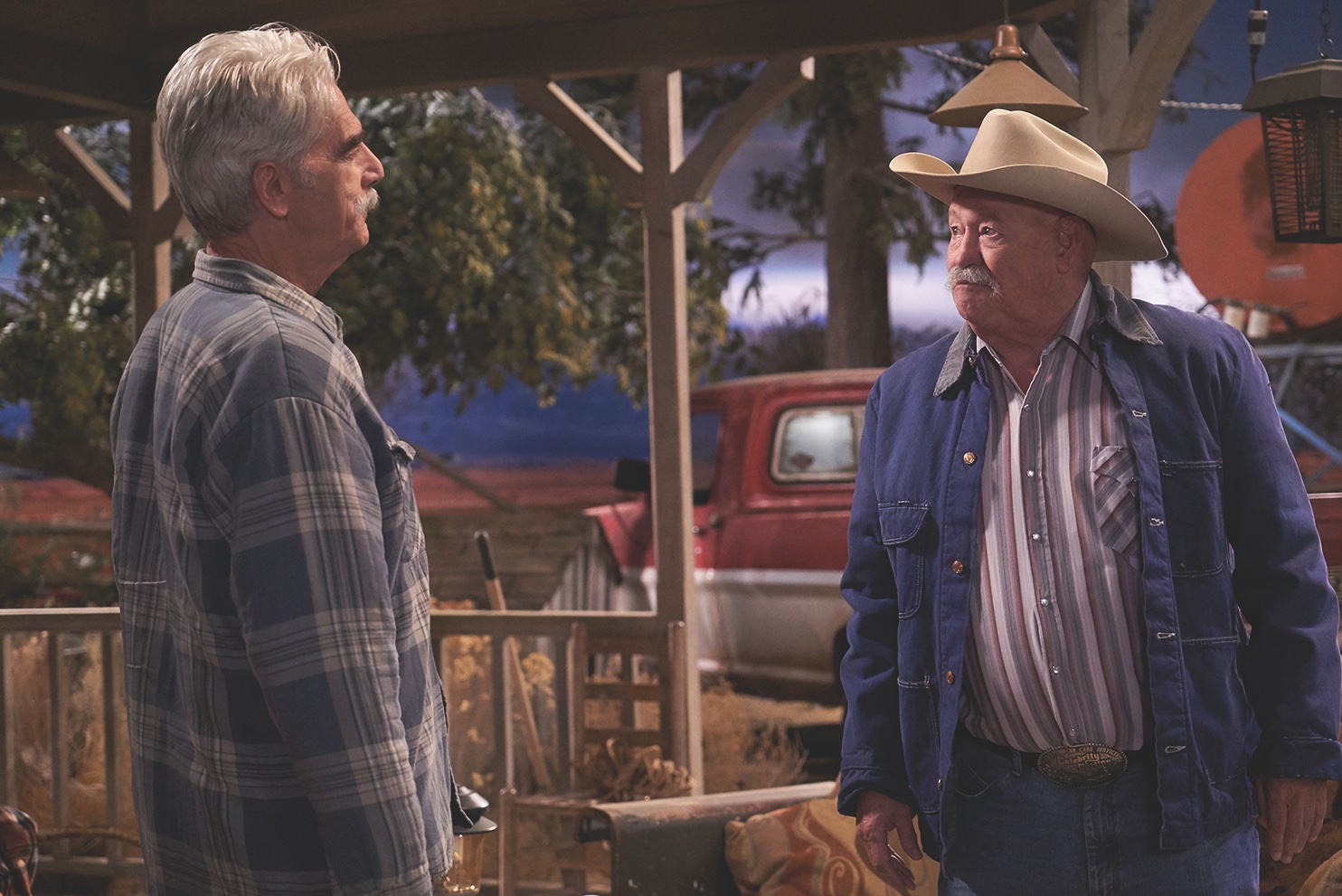 Then in 1991, Corbin shared the screen for the fourth time, first time in a Western, with Sam Elliott and his wife Katharine Ross, in Conagher. In the film, Ross, husband Billy Green Bush and their children move onto a ranch, and Bush disappears on a cattle-buying trip. While it's unspoken, there is a poignancy to Corbin's stagecoach driver's feelings toward the widow. "I figured old Charlie was secretly in love with her, and he'd like to marry her, but he had to see Conagher (Elliott) get her."
In 2001, Corbin wore a badge again in his first collaboration with Tom Selleck, Crossfire Trail. Memorably, literally under the gun, Corbin performs a marriage between villain Mark Harmon and the desperately resisting Virginia Madsen, with his own character murmuring, "Not my finest hour." Two years later he worked with Selleck again in Monte Walsh. 
"Tom's a good guy. Tom makes sure all his equipment is right, and every time he makes a Western, he has a saddle made for it." For Monte Walsh, "his spurs had a bar across it so that the rowel wouldn't turn, but just half a turn. 'Cause that's what the bronc stompers used to use." The actor who'll turn 82 this October adds, "I'd love to see him do another Western. I think he'd hire me back."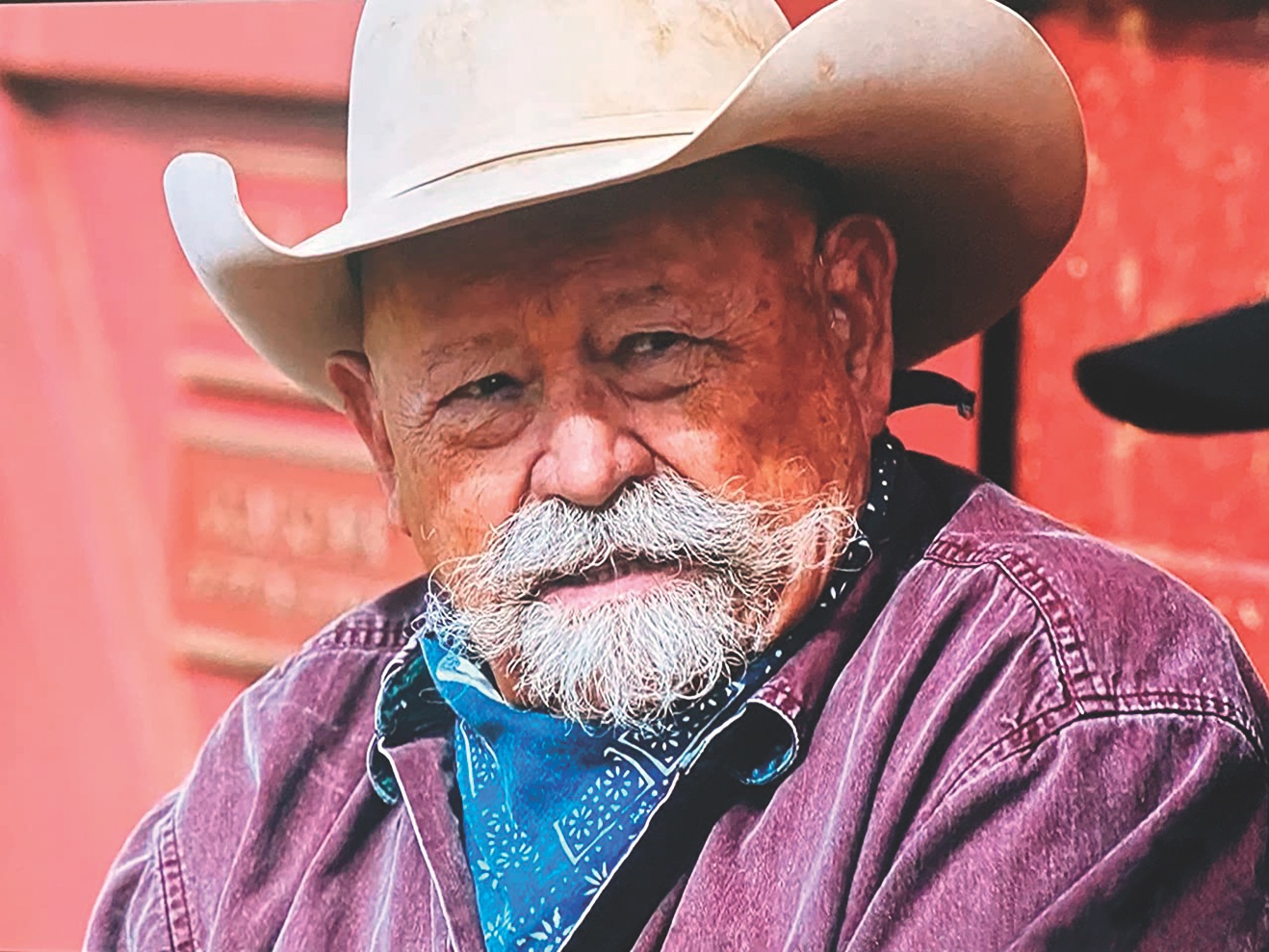 BLU‑RAY REVIEW
THE FRISCO KID 
(Warner Archive Collection—Blu-Ray, $21.99) Surprisingly, Blazing Saddles was not Gene Wilder's only Western comedy. Five years later he played a last-in-his-class Polish Rabbi, journeying from Europe and across the U.S. to a Rabbi-less congregation in San Francisco, and befriended and aided by train-robber Harrison Ford, just two years after becoming Han Solo. Granted, action-director Robert Aldrich (Vera Cruz, Apache) is no Mel Brooks, but this is a comedy about people, not about Western film cliches. And the endearing characters make up for some of the missed comic opportunities. Wilder is in fine comic form, so serious about his religion that even when evading a posse, he won't ride his horse until sunset on Saturday. And Aldrich knows how to make Westerns, playing the danger for real by using William Smith as the revenge-hungry antagonist.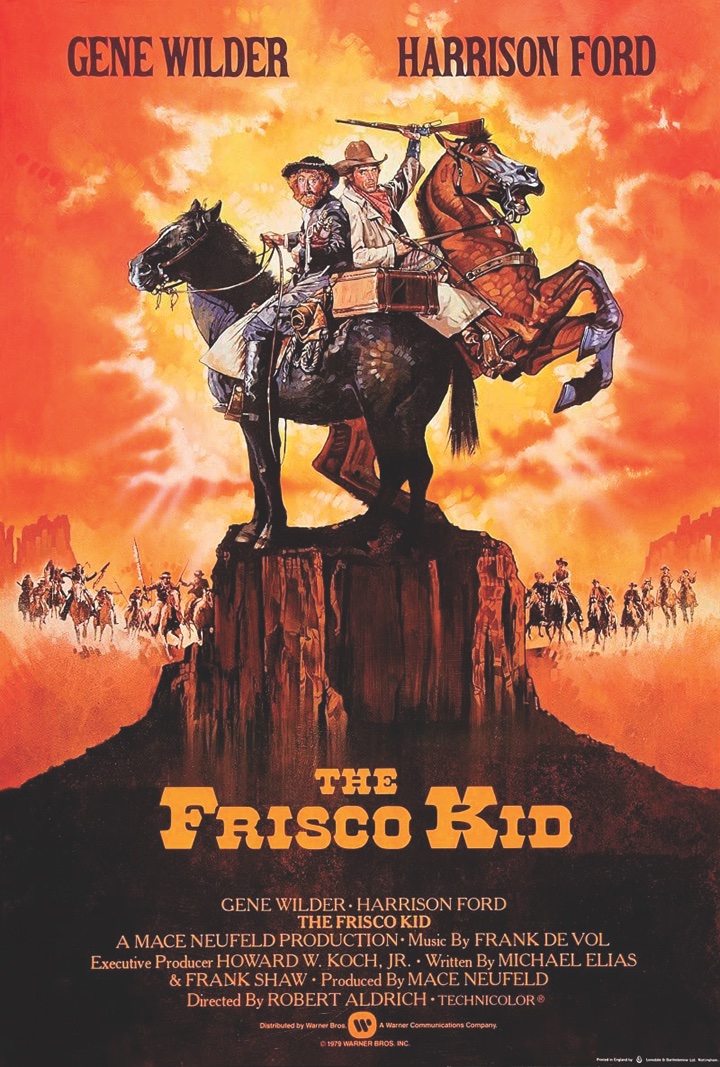 Henry C. Parke, Western Films Editor for True West, is a screenwriter, and blogs at HenrysWesternRoundup.blogspot.com. His book of interviews, Indians and Cowboys, will be published later this year.