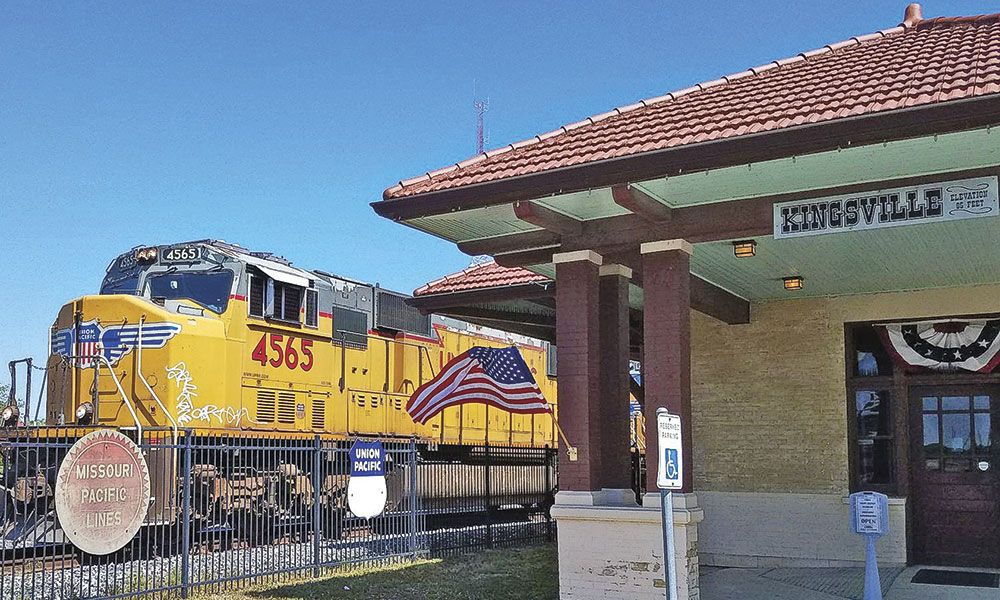 No Hollywood writer could invent the life of Richard King. He was born in New York in 1824 into an Irish family so poor that, at age 9, he apprenticed out to a Manhattan jeweler. At 11, he fled the city as a stowaway on a ship.
After making a fortune as a steamboat captain on the Rio Grande, he bought the Rincon de Santa Gertrudis Mexican land grant in South Texas, and in 1853 or 1854 formed a ranch that eventually grew to more than a million acres.
Designated a National Historic Landmark in 1961, the King Ranch today totals 825,000 acres, larger than the state of Rhode Island.
The town of Kingsville, named for the ranch and located near the Gulf Coast
southwest of Corpus Christi, has 26,000 residents and a wealth of Western-themed activities.        
At the ranch's Santa de Gertrudis division—the massive spread consists of four divisions—visitors can take a bus tour that begins at Santa Gertrudis Creek, which Capt. King first crossed about 1852.
As a narrator tells of ranch history, the bus passes a roundup pen, a longhorn
herd, the commissary with its lookout tower, the carriage house used by King's wife, Henrietta, and the 37,000-square-foot main house she built in 1915.
In addition, the ranch offers tours that focus on specific topics, such as farming and ranching. The wildlife tour offers sightings of white-tailed deer and wild turkey, and the area is internationally regarded for its birdwatching, with 363 species recorded.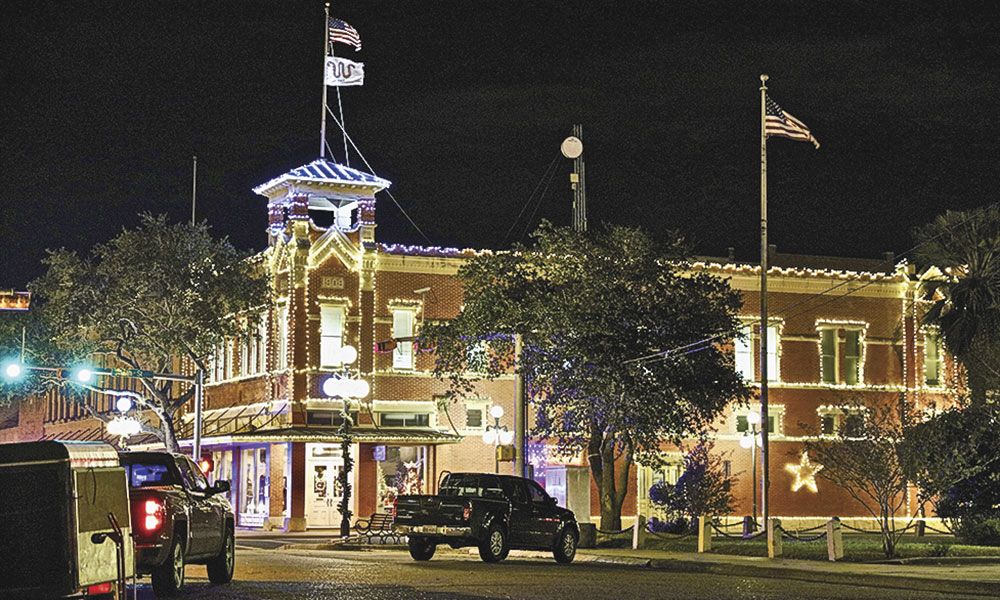 The ranch has a history-minded loop tour that lasts about two hours.
Don't miss the beautiful collection of photos by Toni Frissell taken in 1939 and 1940. They've been blown up and now adorn the walls of the Ranch Museum.
"These are a fantastic snapshot of ranching the way it was in 1940, and that was the same as when Capt. King was alive," says ranch historian Bob Kinnan. "King Ranch is in the seventh generation of private family ownership and you just don't see that anymore these days."
He also recommends perusing the museum's collection of carriages and the mud stagecoaches that Capt. King used when he ran a stage line between Corpus Christi and Brownsville.
Visitors can also see the jockey silks worn by Warren Mehrtens, when he rode Assault, a King Ranch-born, bred and trained horse, to the Triple Crown in 1946.
Downtown Kingsville looks forgotten by time. Winter Texans, so-called because they come from up north to find warmth, love to browse its small shops, boutiques and cafés, and visit the popular farmer's market, held the last Saturday of every month. There's even a downtown drugstore with an old-fashioned soda fountain.
Across from Harrel's Kingsville Pharmacy is the King Ranch Saddle Shop. The shop sells leather goods and outdoor gear. Visitors can watch master saddlemaker Roberto Salas ply his time-honored craft in the 1909 Ragland Building, which is on the National Register of Historic Places. Salas has been at it almost 40 years, and like every expert craftsman, he's particular about the material he uses. His preference is for Hermann Oak leather, the gold standard.
In 2004, the town celebrated its 100th anniversary with the opening of the restored 1904 Train Depot Museum, featuring historic photos and a working telegraph.
Richard King's story is closely linked with that of Mifflin Kenedy, who partnered with King in his riverboat ventures. He settled between the Nueces River and the Rio Grande, the "Desert of the Dead," so-called for the prevalence of hostile Indians and cross-border bandits.
Kenedy used creosote posts and pine planks shipped from Louisiana to fence off 131,000 acres of his ranch, the first large-scale fenced range west of the Mississippi.
Don't miss the Mifflin Kenedy Museum, located in the restored 1923 Kenedy Pasture Company building. The museum has life-size statues of cowboys depicting various scenes from ranch life and beautiful murals by noted Mexican artist Daniel Lechón.
Leo W. Banks is an award-winning writer based in Tucson. He is the author of the mystery novel, Double Wide.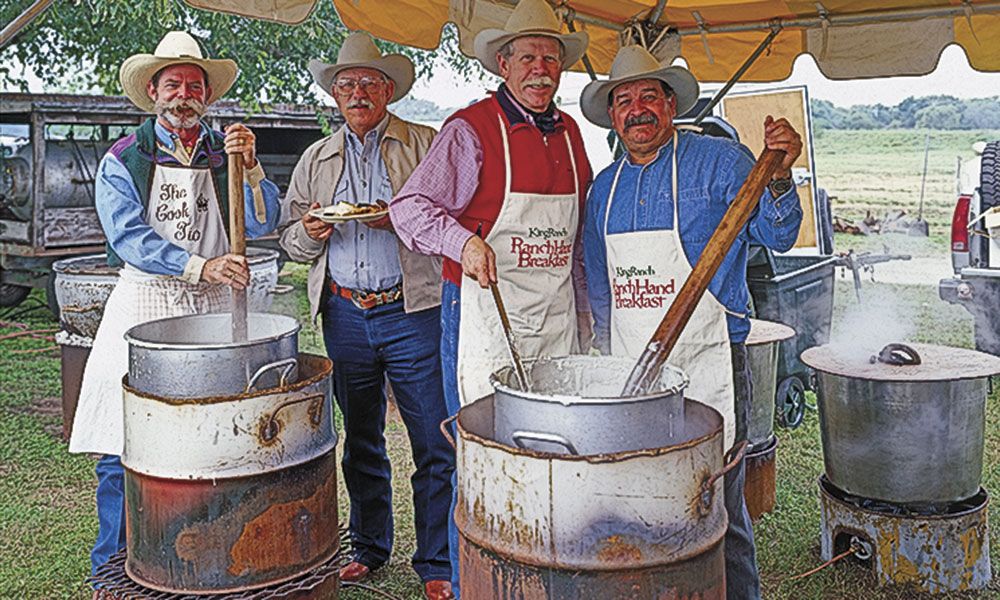 Where history meets the highway
King Ranch Museum
See Mrs. King's carriage and a Buick Eight hunting car custom-designed in 1949 by General Motors for Congressman R.M. Kleberg, Sr., an heir to the King Ranch. The collection includes a King Ranch commemorative Colt Python .357 magnum revolver and full-scale replicas of Republic of Texas flags.
Kenedy Ranch Museum
Learn about Mifflin Kenedy, a pioneer whose work influenced the economic development of South Texas, from ranching and railroads, to land development and oil. Watch a video about Mexican vaqueros. Located in Sarita, Texas, it is 20 miles south of Kingsville.
John E. Conner Museum
See a 1,500-pound anchor recovered from a Spanish ship that sank off Padre Island in 1554, the oldest shipwreck found in U.S. waters. The Santa Maria de Yciar was part of a convoy carrying 96,000 pounds of gold and silver to Spain. "There are few places across the state where you can see something from the 16th century," says Jonathan Plant.
USS Lexington Museum On the Bay
In Corpus Christi, 41 miles away, tour the USS Lexington, a World War II-era aircraft carrier. The great ship served longer and set more records than any carrier in Naval history.
RV Parks and Campgrounds
Nature's Own RV Resort, 5151 S. US Highway 77, Kingsville, TX, (no website), (361) 221-2928; SeaWind RV Resort, 1066 E FM 628, Riviera, TX, SeaWindRV.com, (361) 297-5738