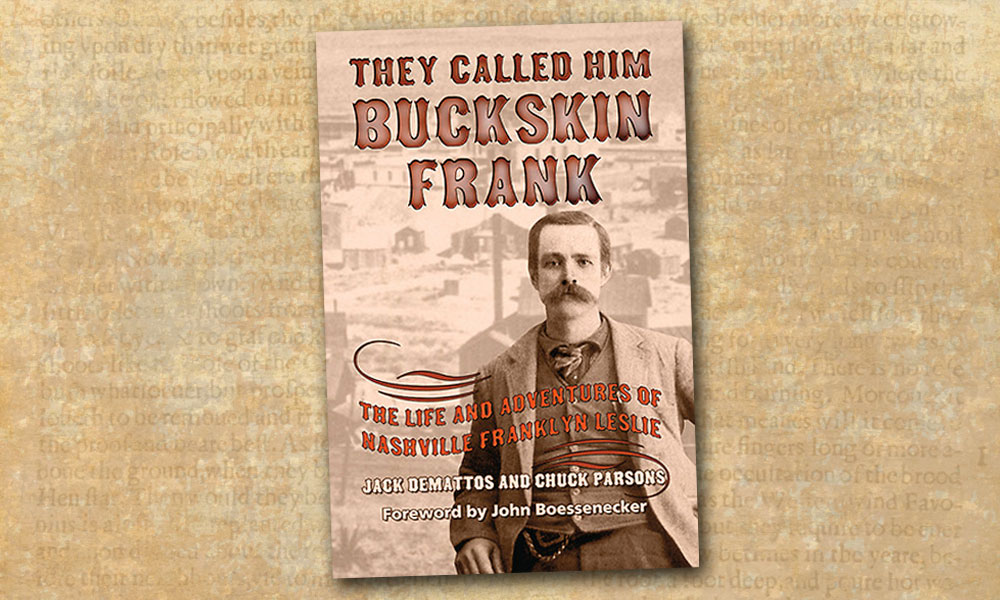 Buckskin Frank Leslie is one of the great names in Old West history, but there's been no full-length biography of the man—until now. Historians Jack DeMattos and Chuck Parsons have taken up the challenge with They Called Him Buckskin Frank.
It was a challenge; almost nothing is known of Leslie until he was 26 years old and working in a San Francisco saloon in 1878. But he made plenty of news when he moved to Tombstone in 1880, becoming a colorful figure with notches on his gun.
The authors chronicle what is known of Leslie's life, dispel the legends, and have come up with an important and readable bio. 
—Mark Boardman, True West Features Editor and Investigating History Columnist