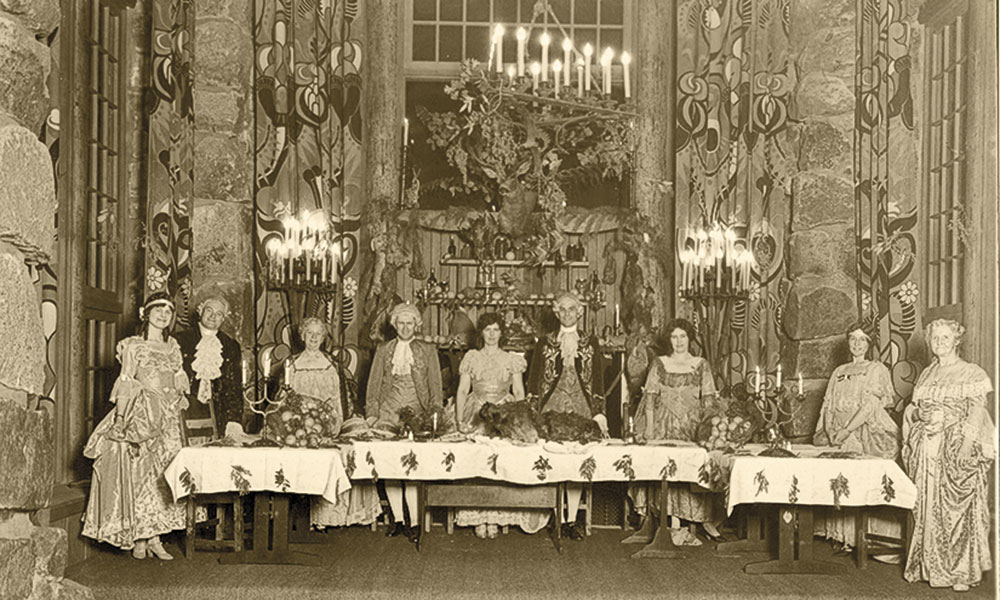 Yosemite Valley is a magical place where pioneers have visited since the mid-1800s. People still travel here to dine in a snow-covered Christmas.
During the Old West era, various towns hosted passersby, including Mariposa, California. Along the route to Yosemite's tall sequoias, Mariposa was a gold mining town by the 1850s. Most ate at the town's hotels, six by 1867, but about 10 years later, Mariposa had grown and Mrs. E. Contreras and Peter Gordon opened restaurants. 
Both restaurant owners shopped at Hornitos Market for beef, pork, mutton, ham, bacon, head cheese, tripe and corned beef. At the Family Grocery store, they bought cured California meats, lard, coffee and teas, butter, pickles, preserves, spices, corn meal and flour.
When the Yosemite Hotel opened in 1876, owner Fred Leidig offered guests "nice fresh beds" and a "Table supplied with choice Viands, including an abundance of fresh milk, eggs and Mountain Trout."   
Food played a role when the ladies of Mariposa needed funds to build a new church. "The bill of fare will consist of savory chicken-pie, the kind your mothers used to make, tongue, beans and other vegetables, delicious salads, fruits, good coffee and tea, cakes and pies," Mariposa Gazette reported on November 5, 1892. "All who come will meet with a pleasant reception, and be carefully waited upon. Fifty cents a meal will be charged, but you will find it worth that much."
In Coulterville, another Yosemite-area town, folks celebrated Christmas in a grand style in 1878. Daniel Wagner's hotel and ballroom were draped with evergreens and flags, and brilliantly illuminated with holiday lights. Guests devoured four dozen chickens, three dozen turkeys, three large hogs, 200 pounds of head cheese, 200 pounds of sausages, one barrel of sauerkraut, a cart-load of salads and, a letter to the editor noted, "pies
and cakes in numbers beyond my mathematical ability to enumerate."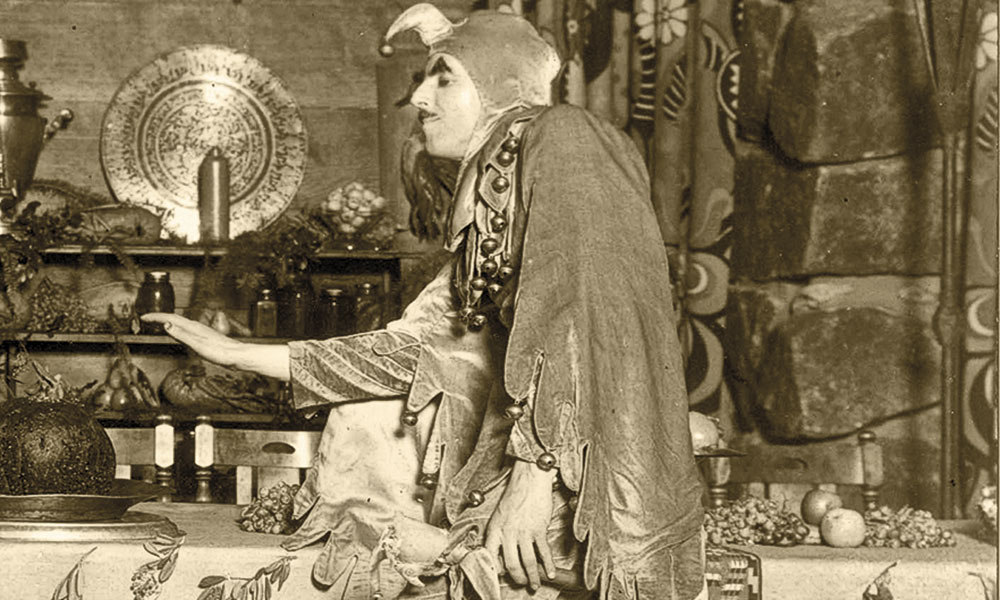 Food lovers visiting snow-covered Yosemite for Christmas may enjoy staying at the Majestic Yosemite Hotel, originally Ahwahnee. A celebration transforms the hotel into an 18th-century English manor for a Christmas feast of food, song and mirth. The Bracebridge Dinner has been served there since 1927 and is based on Washington Irving's The Sketch Book of Geoffrey Crayon, Gent.
Be merry and make a traditional recipe for hot mulled cider, drunk as part of the wassailing holiday ritual.
Wassail Bowl
¼ cup water
13 whole cloves
4 small apples
1 tsp. grated nutmeg
1 tsp. cardamom
6 allspice berries
2 cinnamon sticks
2 cups sugar
2 quarts Port or Sherry
6 large eggs (separated)
Directions:
Core the apples and place on a baking sheet. Bake for 45 minutes at 350 degrees Fahrenheit. Pour water and spices into a large pot and simmer for 15 minutes. Strain ingredients through cheesecloth and return to the pot. Add the sugar and port. Cook over medium heat. Beat egg yolks in a bowl until light in color. In a separate bowl, whip egg whites until stiff peaks form. Fold egg yolks into whites, then temper the eggs by slowly pouring one-half cup wassail into the eggs. Add the rest of the wassail and stir briskly to get a froth. Transfer to a punch bowl, and float the baked apples in the wassail.
Recipe adapted from The Los Angeles Times, December 25, 1898
Sherry Monahan kicked off her journey into Old West cuisine, spirits and places by authoring Taste of Tombstone. Visit SherryMonahan.com to learn more about her books, awards and TV appearances.