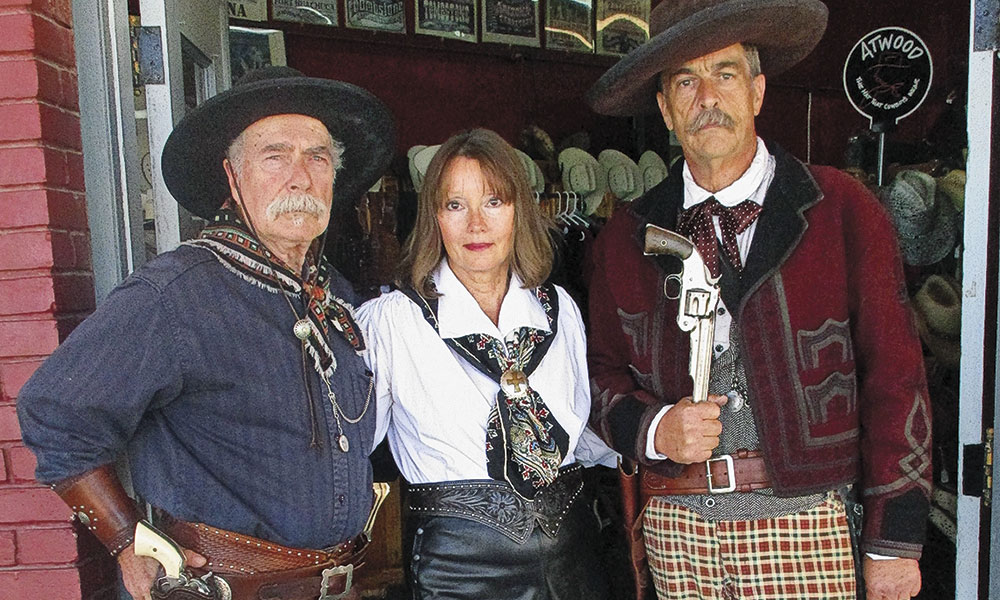 It's not often that a movie becomes a cult classic almost immediately after its release, but such was the case with the 1993 motion picture Tombstone, starring Kurt Russell, Val Kilmer, Sam Elliott, Dana Delaney and a host of other Hollywood stars. Ironically, because of a number of problems and costly delays during a mid-Arizona sweltering summer production, Hollywood had little faith in the success of this approximately 25 million-dollar budgeted horse opera. However, once released, it quickly surpassed expectations by garnering well over 56.5 million dollars in the USA alone.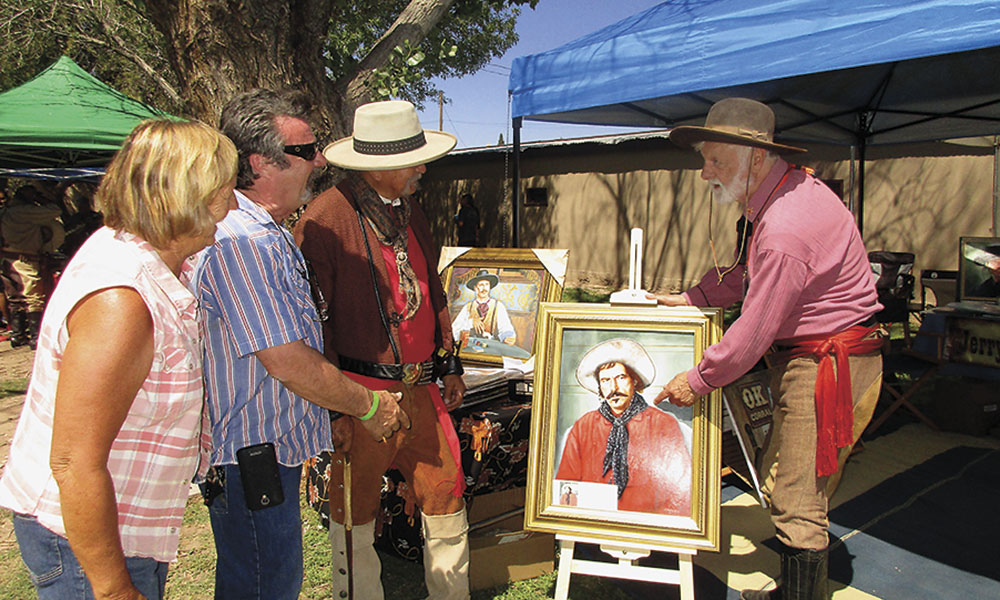 Since 1993, Tombstone has seen steady sales in DVDs and television airings, and is now considered perhaps the best Western made in the past quarter century. Besides its unique style of retelling one of the Old West's most iconic shootouts (need we mention
the infamous Gunfight at the OK Corral?), much of Tombstone's lasting appeal is often attributed to its vivid and authentic 1880s costuming, lavish sets, and of course, the captivating period dialogue and colorful portrayals of historical characters, including Val Kilmer's Doc Holliday, Powers Booth's Curly Bill Brocius and Stephen Lang's Ike Clanton.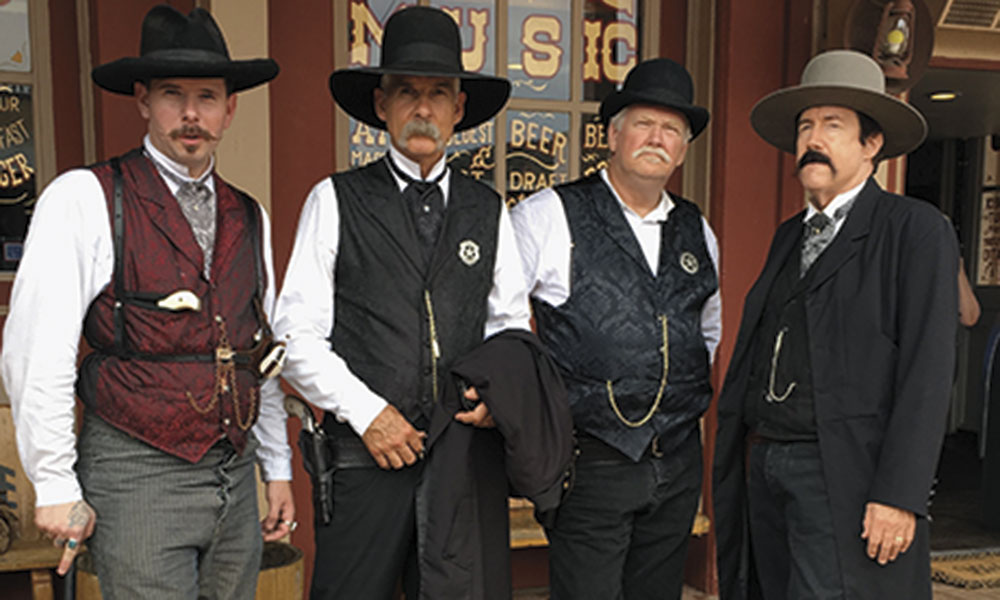 With 2018 marking the 25th anniversary of this revered oater's release, the Lions Club of Tombstone, a town that calls itself "America's 2nd Amendment City," hosted a gala 25th reunion of the movie Tombstone, in conjunction with a Freedom Days celebration, June 30th through July 1st. Along with appearances by some of the film's stars, including Dana Wheeler-Nicholson (Mattie Earp), Joanna Pacula ("Big Nose" Kate), Frank Stallone (gambler Ed Bailey), Billy Zane (thespian Mr. Fabian), and Peter Sherayko (Texas Jack Vermillion), among others, along with attendance by background player "buckaroos," who gave the film much of its authentic look with their 1880s-period outfits and saddlery.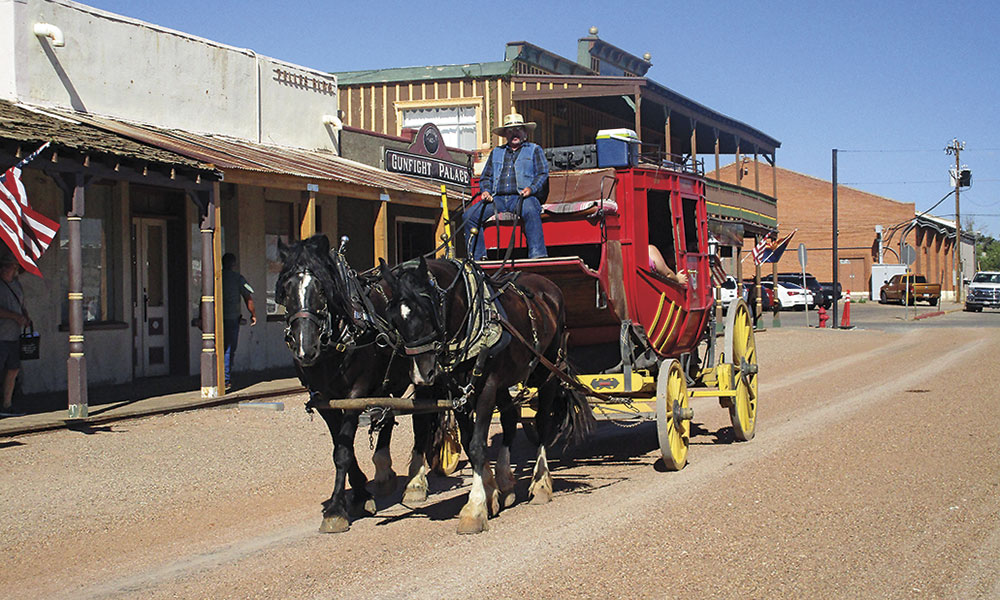 One surprise during the reunion was when, despite the attendance of a town full of six-gun totin' Western fans, actor Michael Biehn, who so ably portrayed deadly gunfighter Johnny Ringo, among other movie roles that involved gun violence, wore a tee-shirt, with an anti-gun sentiment.  This act brought him negative commentary, both during the celebration and afterward on social media.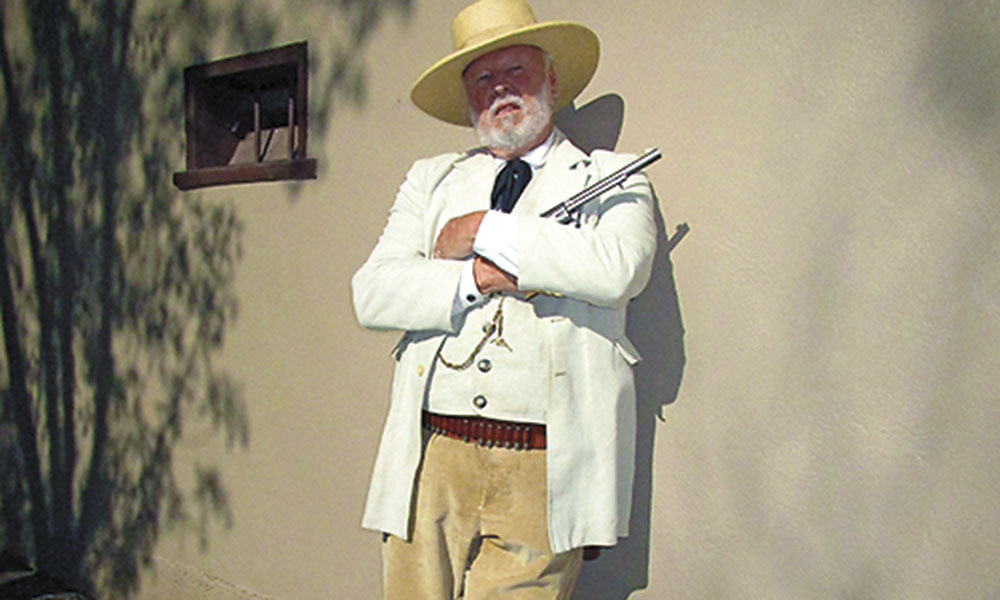 The festivities of the weekend included a showing of Tombstone, a panel discussion on its making, meet-and-greet autograph sessions with the celebrities, a costume contest, movie memorabilia auction, and a Glock and Ruger pistol and revolver raffle. The reunion was highlighted by a parade honoring the film, the actors and others who helped make it such a memorable flick. In the colorful parade that marched down famed Allen Street, a Parade of Buffalo Soldiers (paying tribute to the troopers who patrolled the Southern Arizona Territory around nearby Fort Huachuca in the 1880s), was also included, featuring a special appearance by Lt. Col. Allen West, U.S. Army retired, past U.S. Congressman from Florida and well-known TV/radio host and author.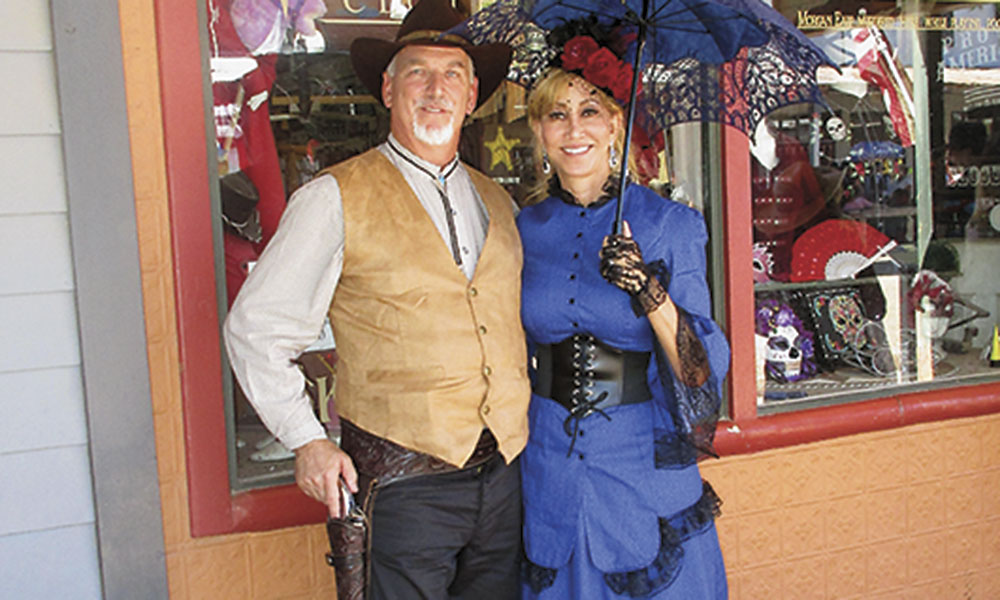 Decked out in our frontier finest, my lifelong amigo and fellow re-enactor, Bill Paul, and I buckled on our six-shooters and headed toward the Mexican border where we were able to spend an enjoyable day in this legendary town. Once there, we met up with longtime pals like renown Western artist Jerry Crandall and his wife, Judy, local saddlemaker Geno D'Ambrose, Richard Ignarski (friend and owner of Tombstone's Gunfighter Hall of Fame museum), Terry "Ike" Clanton (fourth-generation cousin of the Clantons of OK Corral gunfight fame), and several other Old West pards, True West readers, and movie fans who flocked to Tombstone for this reunion from the four corners of the USA. Yep, for a few days this summer, the Town Too Tough To Die was once again Queen of the West.
The "Trapdoor" Springfield Book
Recently published, The "Trapdoor" Springfield, From the Little Bighorn to San Juan Hill, an 80-page, softcover book authored by noted military historian and True West frequent contributing editor John Langellier, details the development of this iconic Indian Wars-era, single-shot breech loader.
All models, from the first conversions of Civil War rifle/muskets in .58 rimfire, through the various .45-70s, to the final few .30 caliber trapdoors are covered. Also included are accoutrements—ammunition, bayonets, cartridge boxes, and other accessories.
Rounding out this excellent and well-photographed and illustrated work is an overview of the trapdoor's use by both cavalry and infantry, from the time of its inception in 1865, to its final actions in the Philippines. It's a firearms study well worth having.
Phil Spangenberger has written for Guns & Ammo, appears on the History Channel and other documentary networks, produces Wild West shows, is a Hollywood gun coach and character actor, and is True West's Firearms Editor.